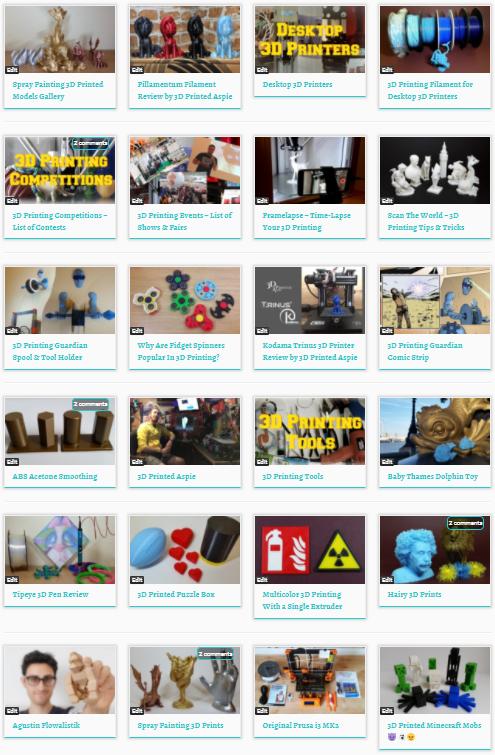 3DWithUs – a reliable resource and a helping tool for those who are interested in 3D design and 3D printing – an innovative and fast-growing industry.
3D printing and additive manufacturing had a lot of publicity in recent years. It is indeed an industry that pushes innovation in industrial manufacturing and our everyday lives. Those who wish to dip their toes into this fascinating world may find a vast amount of online resources dedicated to this area. However, this may not be such a good thing as may turn out to be confusing and even misleading.
3DWithUs is unique as it shares with its readers the firsthand experience in both 3D printing and 3D design. What does it take to become a maker or a 3D designer? What obstacles may there be and how to avoid sharp corners? This experience is real and valuable. We expect our readers to find useful tips and tricks that they would need to start their wonderful journey in the world of 3D printing and 3D design. And for the more advanced? We are happy to share the reviews and commentary from other enthusiasts. Please Contact Us if you want to publish your blog here.
Find us on social media
https://twitter.com/3DWithUs
https://facebook.com/3DWithUs
https://www.instagram.com/3d_with_us
https://www.reddit.com/user/3DWithUs
https://3dwithus.tumblr.com
https://pinterest.com/3dwithus
Contact Us:
Copyright © 2020 3DWithUs