Whether you are a 3D printing amateur or a professional, you must have encountered the problem with moisture absorption by filament. Take one roll of nylon material, for example, after it has been exposed to the air for one week, it reaches its top saturation level of water absorptivity. In the areas with a humid climate, filament moisture absorption rate can increase by 3 times or more. Is there anything to be done to prolong the life of 3D printing filament? What is the procedure for drying filament?
3D Printing Filament Moisture Absorption – Hygroscopicity
In fact, all FDM filaments are hygroscopic, including but not limited to ABS, PLA, Nylon and others. It is quite strange to refer to it as hygroscopicity. The better way to describe this quality is that filament likes absorbing water molecules. This water molecular absorption feature could damage 3D printing filament significantly. The molecular weight of filament will decrease because of moisture absorption, which will make the material fragile.
What's more, when the damp filament is exposed to high temperature, the high quantity of water molecules inside will start boiling, which will also produce a popping sound. Then, a large number of bubbles will appear on the surface of the final print, which will result in some problems like messy, rough surface with whitish marks on it.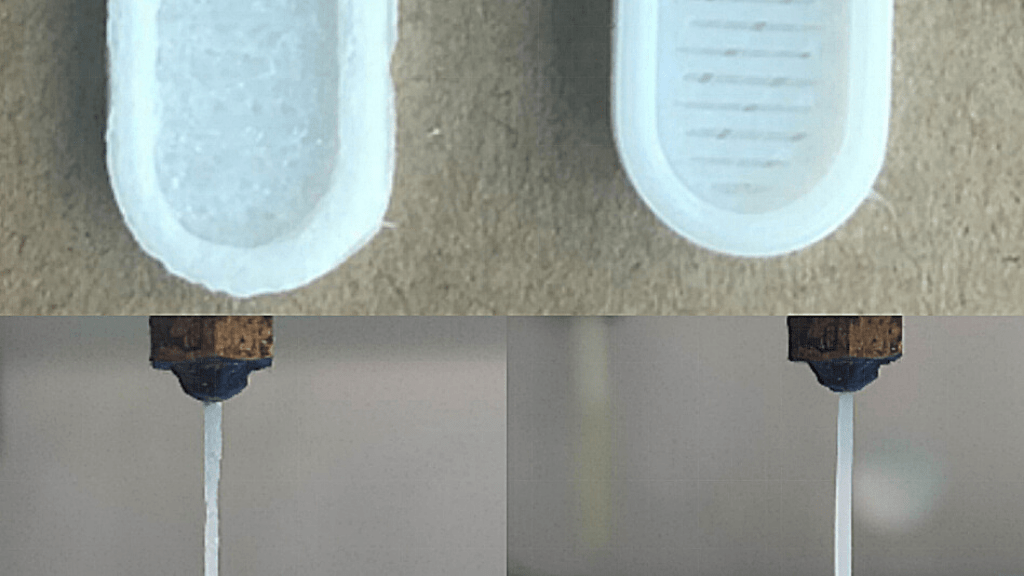 Reducing the heating temperature and speeding up the printing process could be a good way to solve the bubble problem. However, because of the low temperature, the flow of the filament may decrease, which can cause the clogging of the nozzle. Also, the viscosity between the printed layers will decrease.
Drying Filament Methods – Pros and Cons
There are two normal methods to prevent moisture absorption today.
– Desiccant dehumidifier. The first one is using desiccant dehumidifier to reduce the 3D filament moisture inside the storage box and thus drying the filament. The disadvantage of this method is that it is time-consuming.
– PI heating pads. Another way is to use to heat-up the filament. But it can't always be dried evenly and reach the target temperature.
– Filament Dryer. CYCLOPES, designed specifically for filament drying, clearly stands out. Please check the comparison table below.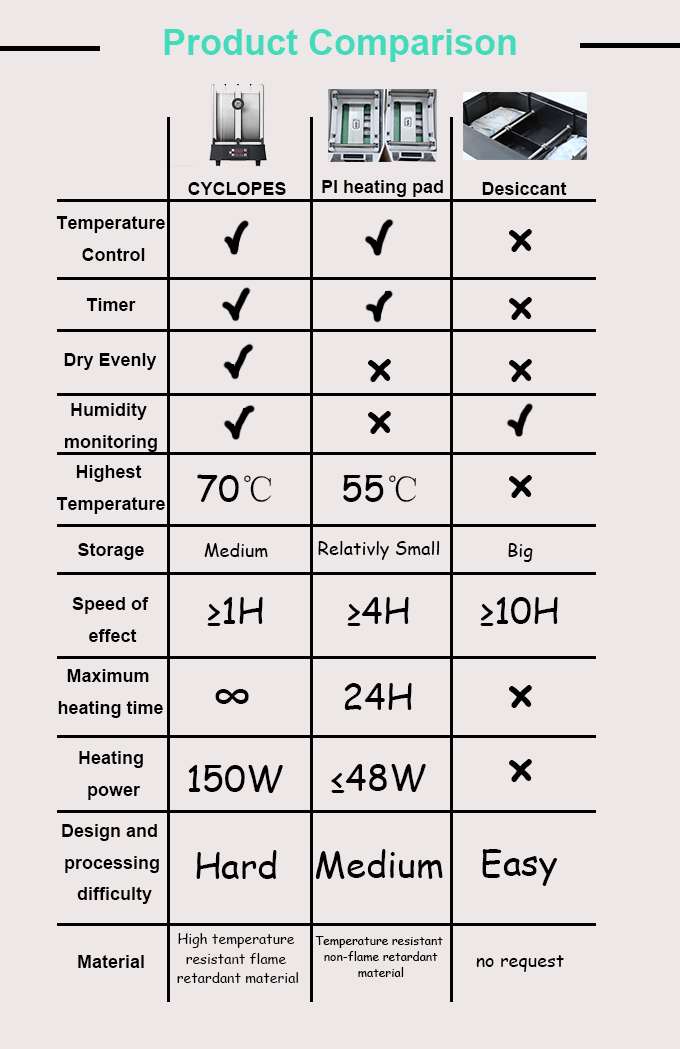 CYCLOPES Filament Dryer
EIBOS, a 3D technology company, has recently launched a new filament dryer named CYCLOPES. In order to research the drying effect, EIBOS laboratory tested the drying curve of the water molecules content of carbon fibre nylon and PLA materials. From these charts we can see that the moisture content of 3D printing filament can be reduced significantly with EIBOS filament dryer.

There is an entertaining YouTube video where a cat explains how the CYCLOPES works. It goes into great detail and demos the settings. It claims that it is possible to print while using the filament dryer. Also, the settings can be stored, including the drying time. For a 3D printing enthusiast the capacity of 2 spools at a time should be sufficient. If stored carefully, this process shouldn't be repeated too often.
EURUS Vacuum Pump
EIBOS not only launched the filament dryer to solve the 3D printing filament's moisture issue, but also launched another product – a filament vacuum pump, named EURUS, to prevent filaments from moisture absorption. EURUS can be used to repack the dried filament into a vacuum bag.
EIBOS Kickstarter Campaign
More information about this company and the Kickstarter campaign is on their official website. You can also enter your email to subscribe for product updates.
Price: $110-160
Affiliate Links: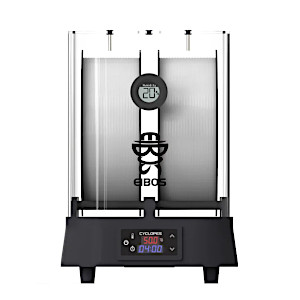 Amazon
Official Website
Read more: The Best Filament Dryers and DIY Solutions
It happened that I got hold of a filament dryer and a dry box. The expectation that such inexpensive devices may significantly improve the filament quality and 3D print quality made me thrilled. Is it a MUST have device for my 3D printers or not? Keep reading and we will find out. Also, as usual, we will keep adding more of such devices for comparison and have the newest solutions featured.