Louise Driggers aka Loubie is the designer whose creations we have printed the most. Louise's technical background helps her in a quest for designing support-free models. At the same time, her models are not lacking detail and are full of elegance. As huge fans of the Hobbit and other Tolkien style stories we loved her fairytale dragons. Each has a nice story behind it.
Adalinda the Singing Serpent and her daughter Arya the Dragon are truly beautiful. Adalinda's throat is shallow that expresses her singing. We spray painted one in bronze to make it look like a statue.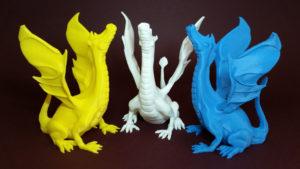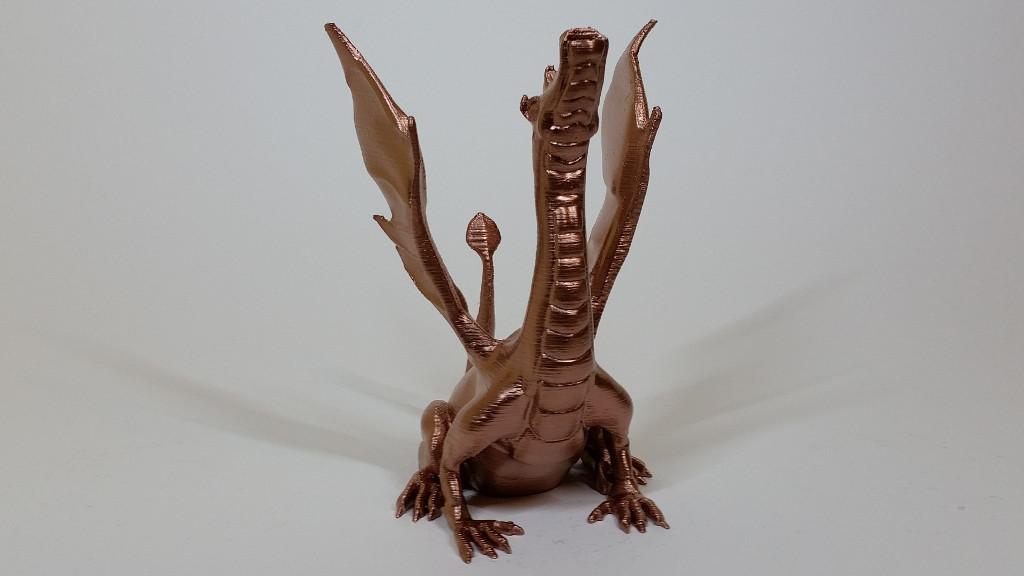 We also fell in love with her Odile The Swan model. We kept printing it in different colours. 3D printed in black, it reminded of the swans at Leeds castle in Kent, United Kingdom. White swans were perfect for Valentine.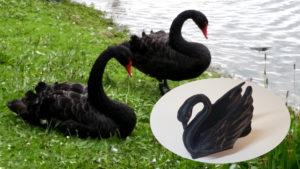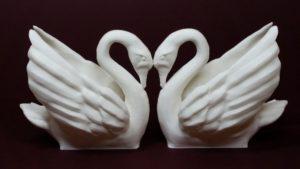 Sad Face Action
Louise Driggers' Sad Face action united 3D printing community in a fight against those who disrespect designers' rights. This happened when an Ebay seller took more than 2k designs and pictures from file-sharing websites, like Thingiverse, and started selling the prints. This seller has also been using the stolen photographs for advertising purposes.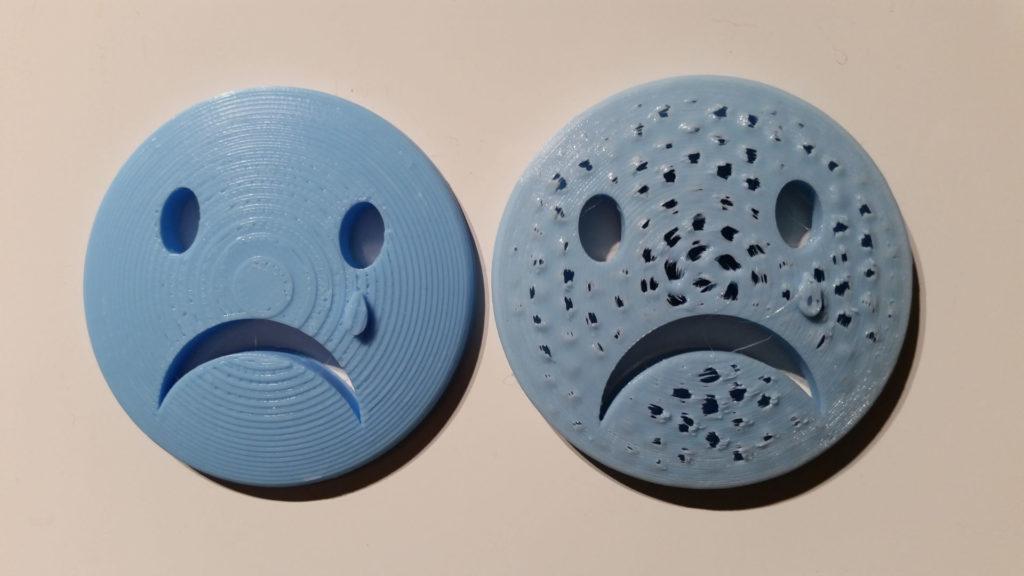 Sad face action was widely discussed in the comment section under Louise's model on Thingiverse. It accumulated more than 800 comments at the time this article was written. Also, leading YouTubers like 3D Printing Nerd, Maker's Muse and Thomas Sanladerer supported Sad Face action in their videos. All this raised awareness of this issue and generated a lot of response on all possible social platforms. This has started an uneasy battle against Creative Commons licence abusers.
That's what Louise Driggers writes about herself:
British person moved to Texas in 2013. 3D model maker and printing enthusiast. Interested in articulation and assemblies. Fan of support-free models.
You can follow Louise here:
Twitter: https://twitter.com/loubie_3D
Facebook: https://www.facebook.com/loubie.driggers
Thingiverse: http://www.thingiverse.com/loubie
Patreon: Loubie3D
STL files:
Odile The Swan: http://www.thingiverse.com/thing:441204
Adalinda: The Singing Serpent: http://www.thingiverse.com/thing:246198
Aria The Dragon: http://www.thingiverse.com/thing:600550
Sad Face: http://www.thingiverse.com/thing:1350837