We missed the fidget spinner hype while being busy with other projects. But on the bright side, we can reflect on the past and have a picture of what really happened (and still happening). Fidget spinners are especially dear to any maker as it is a rare possibility to use a DIY creation on a daily basis. And use it, literally, nonstop. We suspect that a kind of revolution took place in front of our eyes. Let us explain why.
There have been many other hypes in 3D printing like Groot, Pangalion, Hairy Lion. Then every 3D printer owner felt the necessity to print the most popular design and share it on social media. In case with fidget spinners, social media went over the top giving them clear preference above other 3D printed models. For example, on Instagram users could witness that the majority of top posts in #3dprinting were taken by fidget spinners for the whole month of May 2017.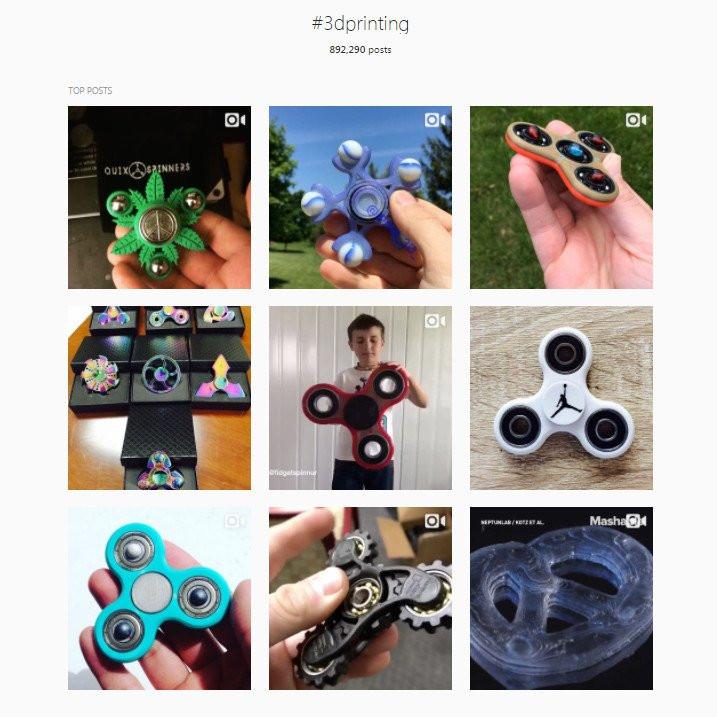 It is natural for us to react to every hype in 3D printing. Many enthusiasts in the community have been recommending to try out fidget spinners. And so we designed the first fidget spinner following 3D Printing Nerd's tutorial. Although the print partly failed due to poor bed adhesion, it was still functioning and it hooked us.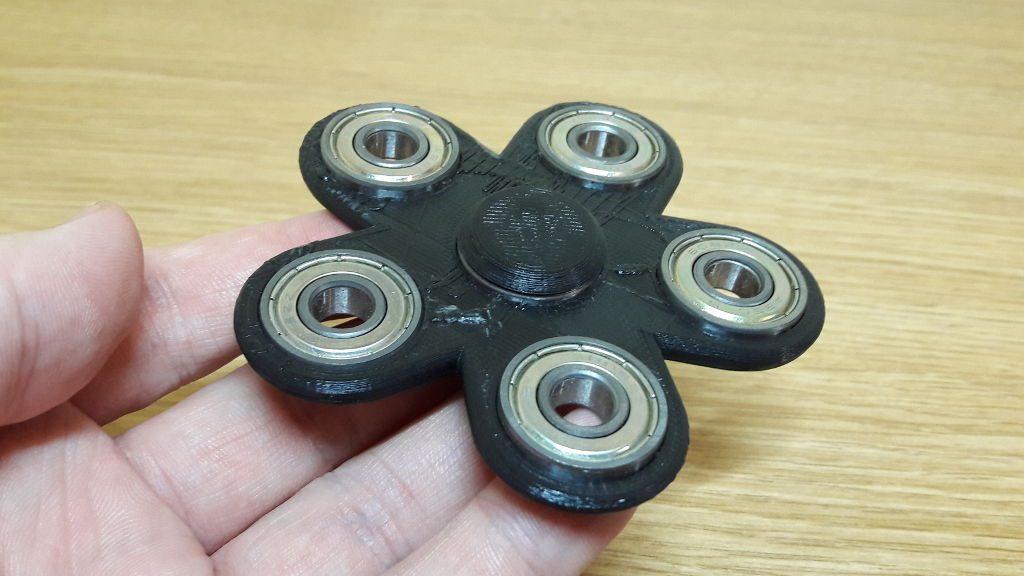 There are many DIY tutorials on fidget spinners available on YouTube covering all possible software. We want to recommend the one that Joel Telling posted. He didn't even leave an STL file for his huge followers base stating that it was so simple to design your own, that everyone should go for it. So we did and step by step our first fidget spinner was completed. Now it's dear to us as our own creation.
STL sharing websites also reacted to the hype and showed off their collections. MyMiniFactory together with TinkerCAD started a designing competition and had a special category, only for fidget spinners. Pinshape and Thingiverse, even though their contests didn't have a specific fidget spinner theme, had many participants submitting their spinners as mechanical objects entry. We like a fidget spinners collection on Cults3D because they allow GIF animation. It is possible to see some of the spinners in action without clicking on them.
Cults3D Fidget Spinner Collection x3
(MP4: 3DWithUs)
We would like to pay special attention to animated fidget spinners. Travis aka A Pyro Design is a true expert in this. His laser cut fidget spinner got into all sort of gizmo blogs, Twitter exploded to 300+ likes and retweets, and YouTube video collected 100k+ views just within one month. Travis went ahead and also designed one in plastic. Here is his gear-animated fidget spinner.
A business success story in 3D printing: We loved the story about 2 teens who made $350k in sales of fidget spinners in late 2016. They started printing the spinners on school 3D printers. At that time the price for one spinner was $25.99. All their marketing was based on the social media. Source: CNBC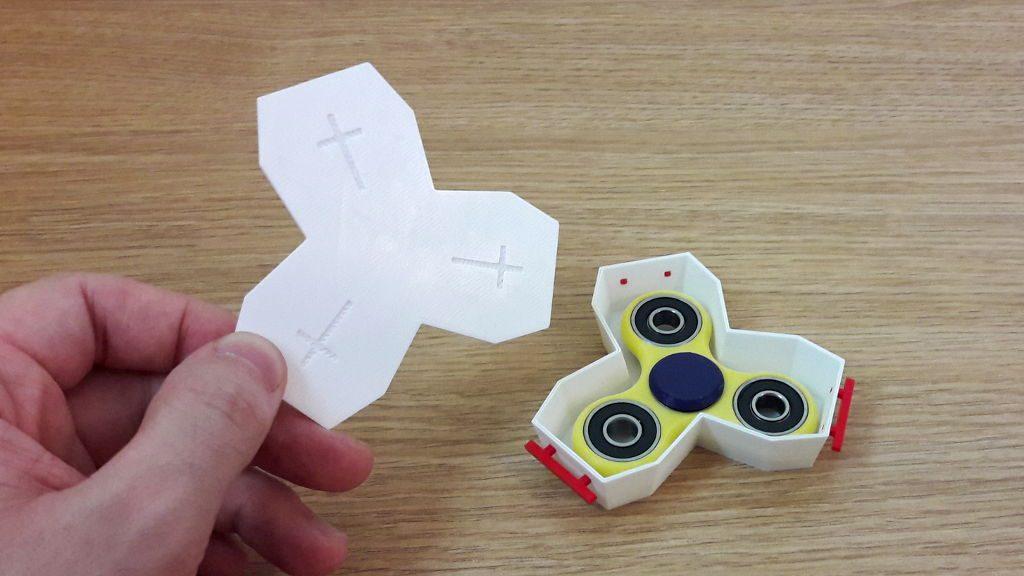 We suspect that this post will be endless as we will keep updating it from time to time if we see something interesting. And believe us, there are a lot of unusual, customized fidget spinners around, including accessories like this coffin. So we guess that it is way too early to bury fidget spinners. It is an awesome toy. Moreover, we recommend that 3D printer manufacturers add a fidget spinner file and the bearing into the package.

Gizmo Dorks PLA Filament, 4 Color Pack (200g/each) on Amazon (affiliate link)
STL Files for Fidget Spinners
Tri Fidget Spinner Toy by 2ROBOTGUY: https://www.thingiverse.com/thing:1802260
Animated Gear Fidget Spinner by A Pyro Design: https://www.thingiverse.com/thing:2416137
Spinner Coffin by baschz: https://www.thingiverse.com/thing:2396741
Please don't forget to share your make if you print one.