Recycling in 3D printing stays an open and sensitive subject. Many FDM desktop 3D printer users face the problem with plastic filament waste. With time they accumulate a great number of failed prints, leftover material as well as empty filament spools. There are a few initiatives from 3D printing material manufacturers and community members already in place. The best example is MasterSpool, along with reusing empty spools or producing them in cardboard.
Recycling in 3D Printing – Re-using Empty Filament Spools
3D printing community members are creative people by default. There is no surprise that they come up with different ideas for re-using empty filament spools. We see redundant spools turned into clocks and planters. Also, they are re-used as spools but for other items like Christmas lights, for example. The most popular way to give the second life to empty spools is making stackable drawers out of them. There are plenty of designs with instructions available on STL sharing websites. It can take a while for moderate makers to build up several stories of such storage, during which time there will be no spool thrown away.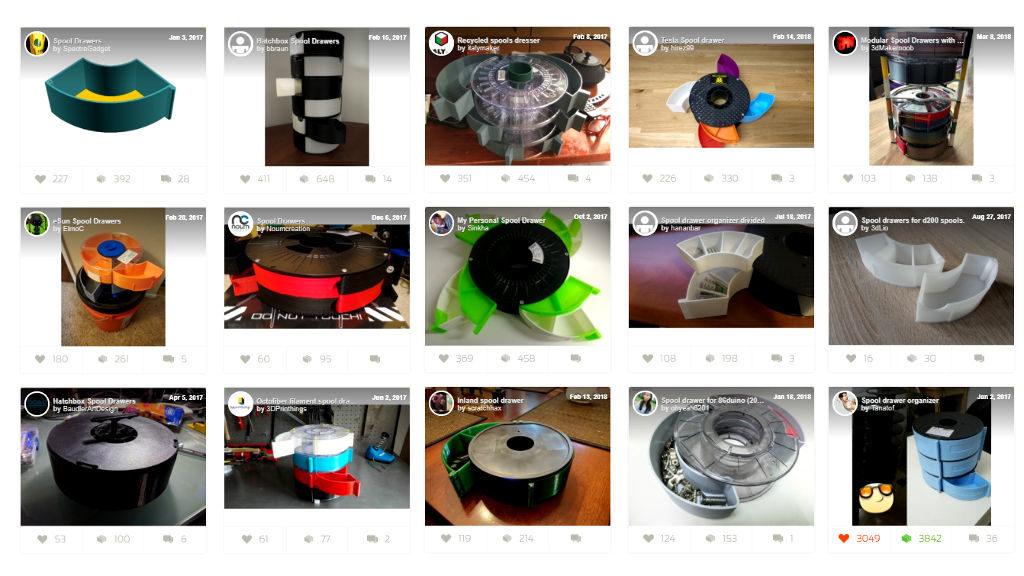 Cardboard Filament Spools
Despite of many attempts to re-use leftover spools, still, a lot of them end up in the landfill. 3D printing material manufacturers should take more action and drive implementations of the new green industry standards. Major players have power to change the current situation and make recycling part of 3D printing process. In 2017 several 3D material producers were selling their filament on spools made of cardboard. This is a step in the right direction, hopefully, many more measures are to follow. In our 3D printing Filament Brands table, there is now an additional sign that indicates if a particular brand has a cardboard/green spool option.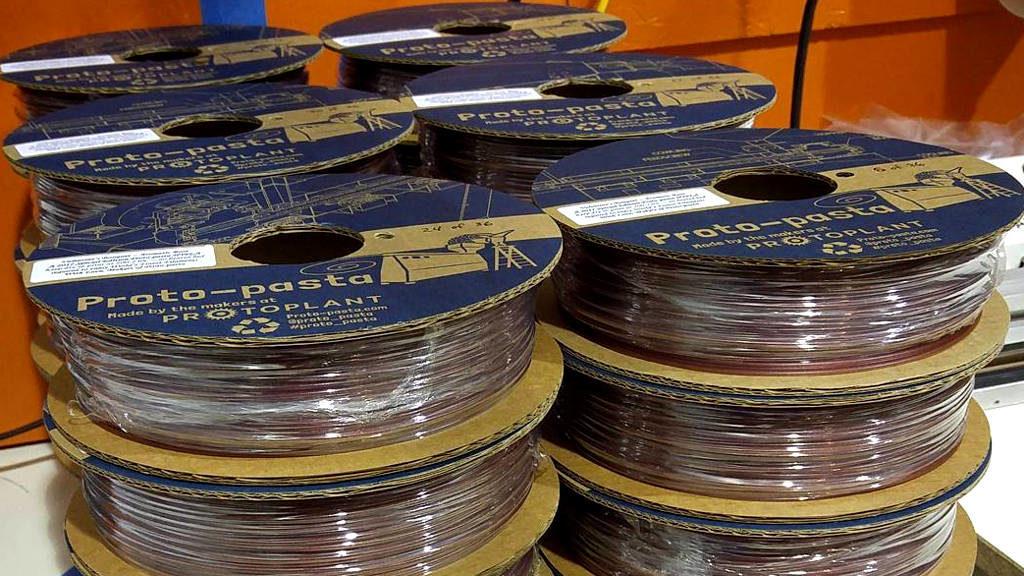 MasterSpool – Filament Change System
MasterSpool. Richard Horne aka @RichRap3D who tirelessly promoted cardboard spools, in the end, published an ingenious reusable spool system. A so-called MasterSpool was designed to carry filament refills.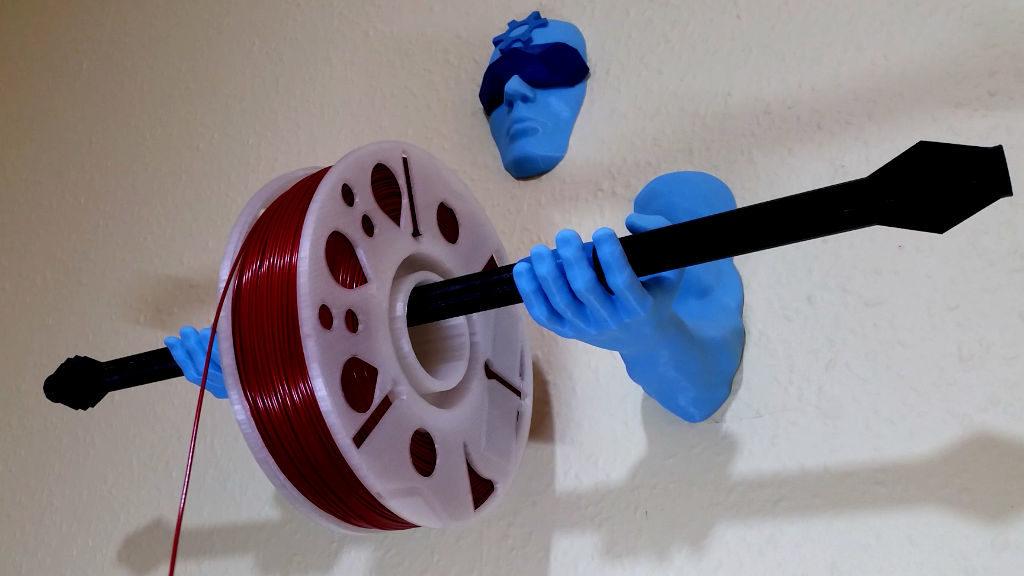 This system opens doors to spoolless 3D printing filament manufacturing. Not only it reduces plastic waste, but also more filament can be shipped having the weight of a spool deducted.
DAS FILAMENT, the German filament manufacturer, quickly responded to the MasterSpool initiative and within days offered their customers to buy refill only. We were curious to test how it works and bought two packs: Silver and Metallic Rot colors.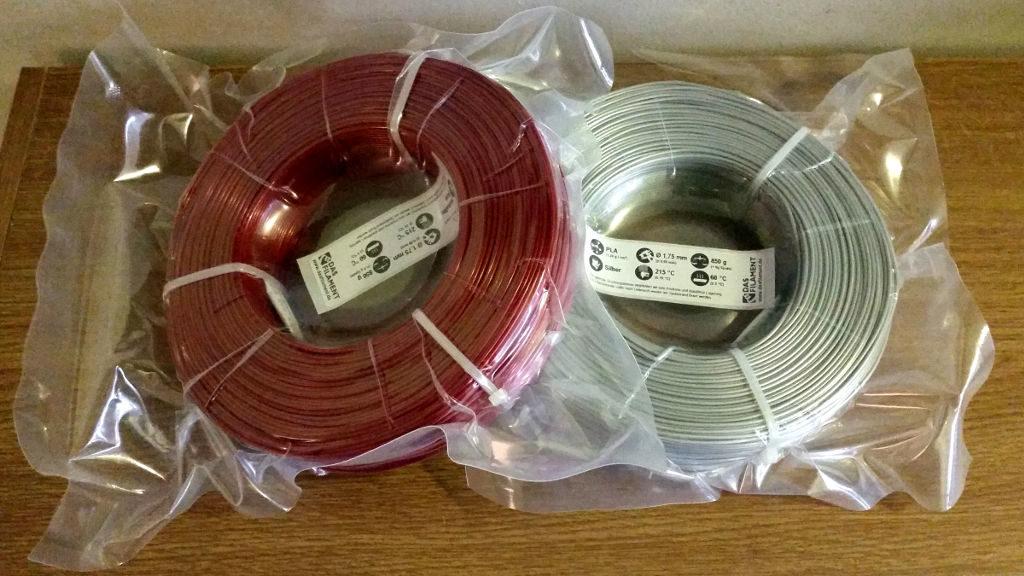 – MasterSpool. At the time we tested Richards design, it was already version 4. As MasterSpool attracted a lot of attention, it accumulated substantial feedback very quickly. This allowed Richard Horne to react accordingly and amend the initial model. It is still an open STL file and anyone can adjust it if required. We tested this model and are happy with it.
SUNLU PLA Filament with a MasterSpool on Amazon (affiliate link)
– Little MasterSpool. Apart from Richard's system, we tested a few more solutions for refills. Little MasterSpool is a promising design. It is simple and does not take a lot of filament to print. However, it is not stable and needs a stronger locking system. Unfortunately, this spool fell apart during printing. A remix design with extra holes for the screws already available.
– Upcycle MasterSpool. The idea behind it is that an empty spool should be cut in half and two extra parts are 3D printed to hold it back together again. When we tested it, placing the refill and securing the spool was quite tricky.
In the video below, we test three Master Spool designs. Also, we try printing with the loose filament.
Recycling in 3D Printing Conclusion:
The idea of having one spool for all filament is a step forward towards cutting waste in 3D printing. It is good that both the community and manufacturers are raising awareness and trying to make their contribution. There is still a long way to go and a lot can be done. Hopefully, one day recycling will become the new normal in 3D printing.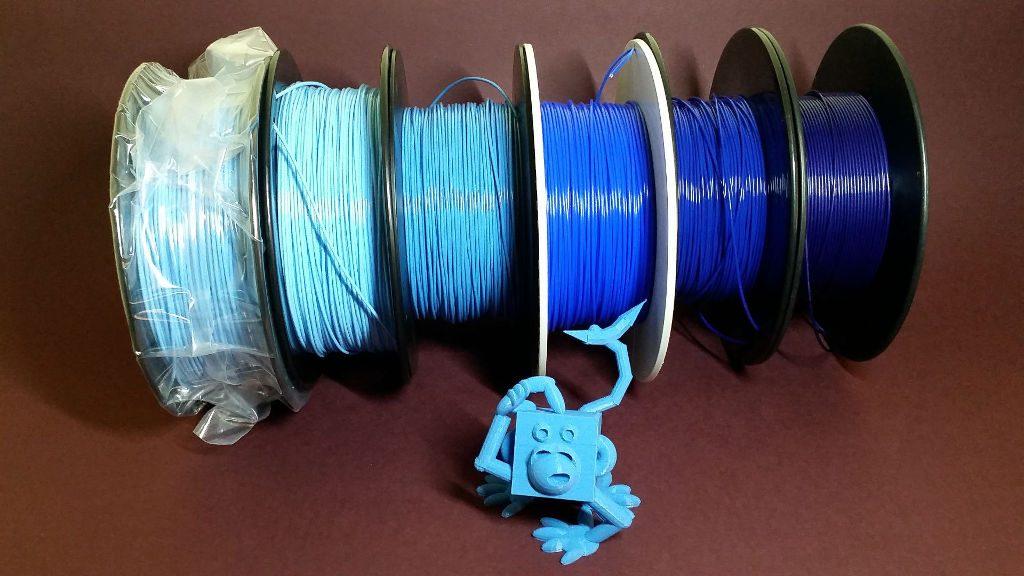 Filament for Desktop 3D Printing:
In our 3D printing filament brands table, there is now an additional sign that indicates if a particular brand has a cardboard/green spool option.
MasterSpool STL files:
MasterSpool v4 by RichRap.
Upcycle Masterspool dasFilament by techam
Little MasterSpool by dasfilament_de.