Customization is the main value in 3D printing. Designers and makers can apply their skills and use their imagination to create something original. One of the best models for customization is a 3D printed puzzle box. The puzzle can be unique for each model or there may be a secret compartment inside the object. In some cases, only the creators will know the key to the puzzle.
A-mazing box designed by wizard23 is one of the oldest designs posted on Thingiverse (thing #1481). It might be tricky to open for little children and may be a good place to keep the candies.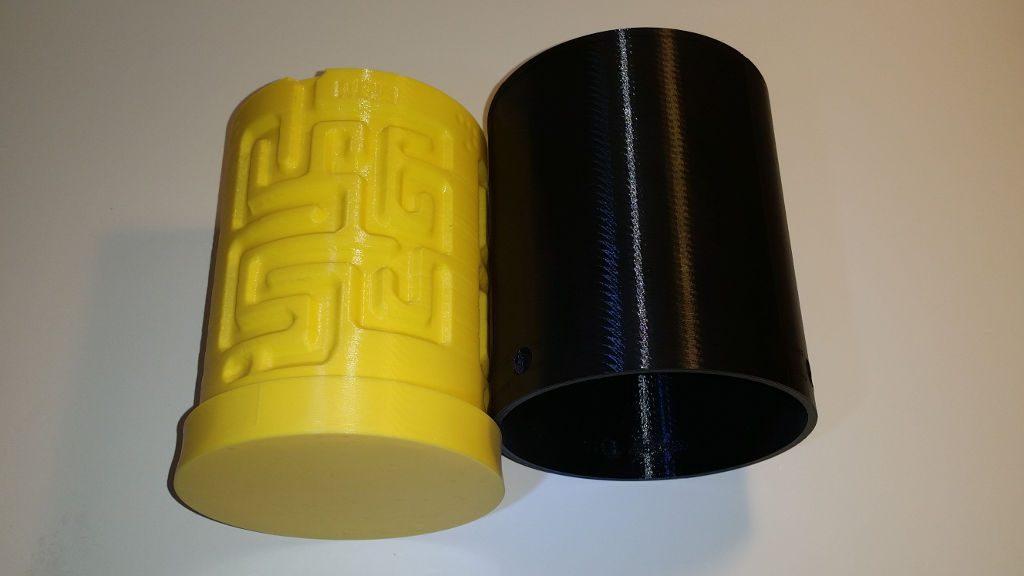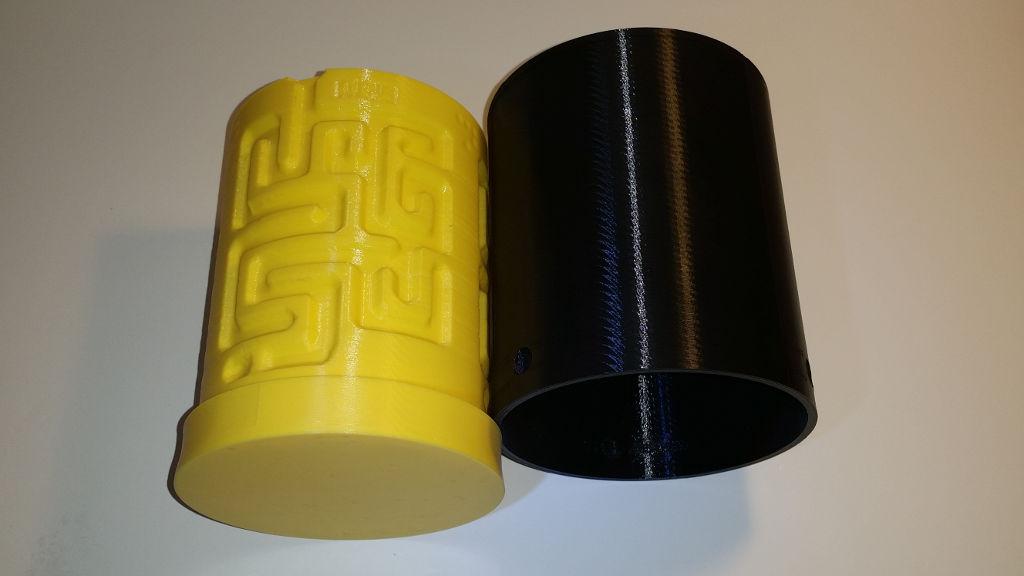 We scaled this model to 200% from the original STL file and we learned that scaling might not be a good thing to do with puzzles. Some mismatch can occur that may cause a jam. In our case the box got a bit tight at one end but we managed to loosen it.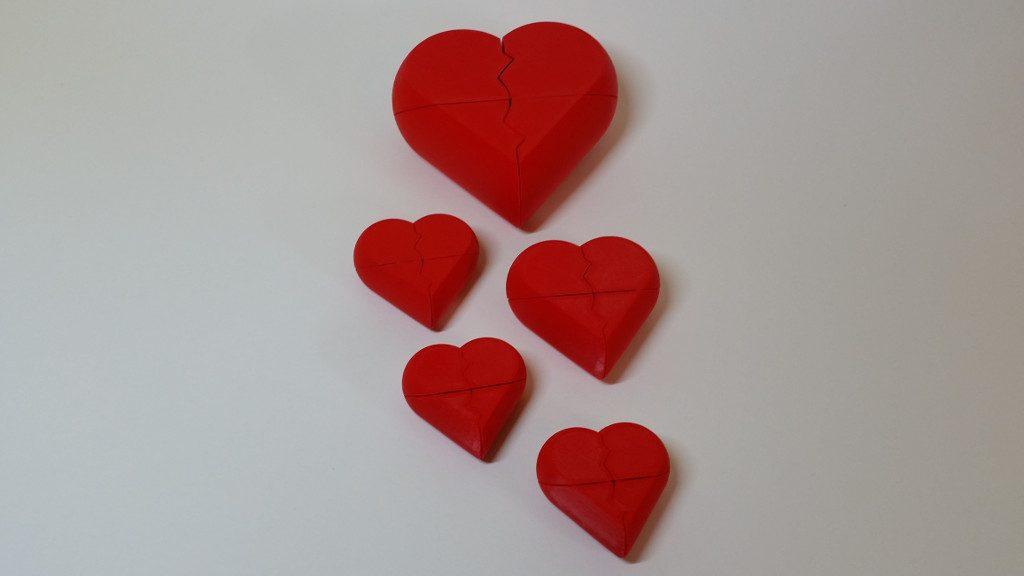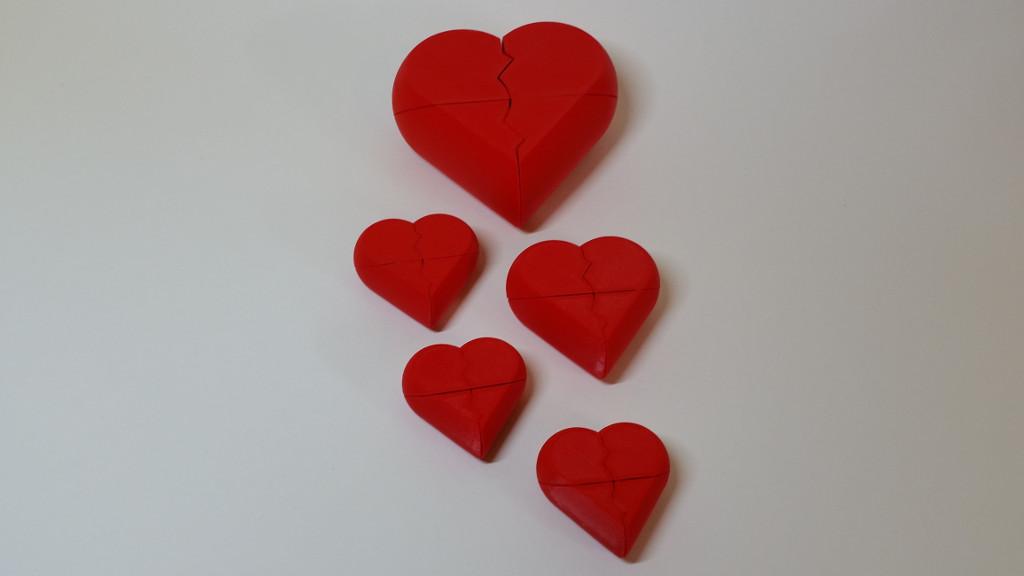 Puzzle boxes are great for customization as they can be of any shape. It can look like a box, a ball or even an animal. This heart is also a nice little 3D printed puzzle box. It is especially interesting because the whole heart can be printed as one item and without any supports. Bridging worked nicely when printed on Prusa i3 MK2. It worked in a bigger object as well as on the original size. Please watch out for the nozzle temperature and bed leveling. The filament may melt and stick, making it hard to open. As the designer mentioned, it may need a bit of fiddling and breaking some fused plastic apart. We printed eight hearts of different sizes and we managed to open six of them.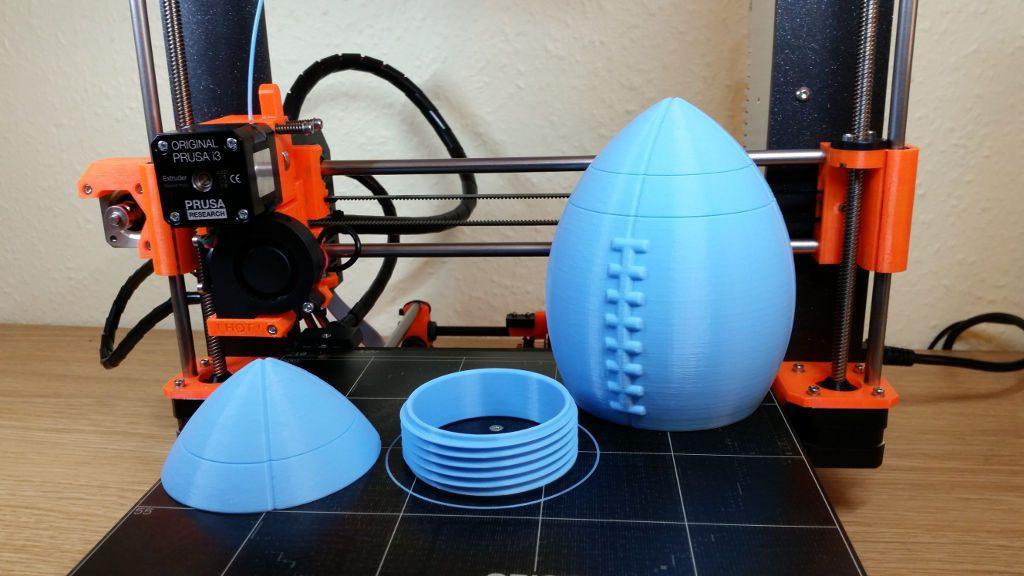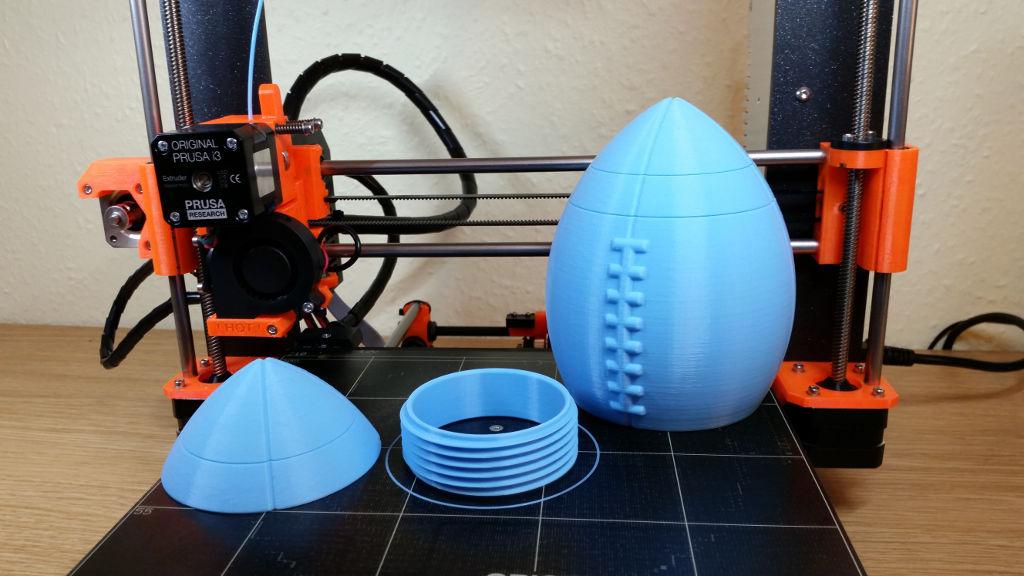 When we started printing Flowalistik's American Football we never knew that it actually could be considered as a secret box. Only when we've put it together we saw that it was not obvious where it opens. It looked like a solid football. This model consists of three pieces that are easy to print and to assemble.
We have put together a short video about puzzle boxes where we show all the models mentioned above in action. Such makes are not only great to play with but they can also serve a purpose of keeping something hidden, like mini Easter eggs or jewelry. They can be themed for Halloween, Valentine or Christmas to surprise your guests or be a nice present for someone.
3D Printed Puzzle Box with Secret Locks
We would definitely recommend to have a look at particular models created by Louise Driggers aka Loubie on Thingiverse, even though we have not printed them, yet. A Tudor Rose Box and a Scarab Beetle Box, both with the secret locks. The number of users who actually printed them out is enormous, they created a significant collection of pictures on Louise's design profiles. Please find the links bellow.
There is a range of interesting toy models that are tagged as Flexi or Articulated on STL sharing websites. Making the most of desktop 3D printing at home, makers and designers are turning basic, lifeless models into wiggly, wobbly, jiggly entertaining toys…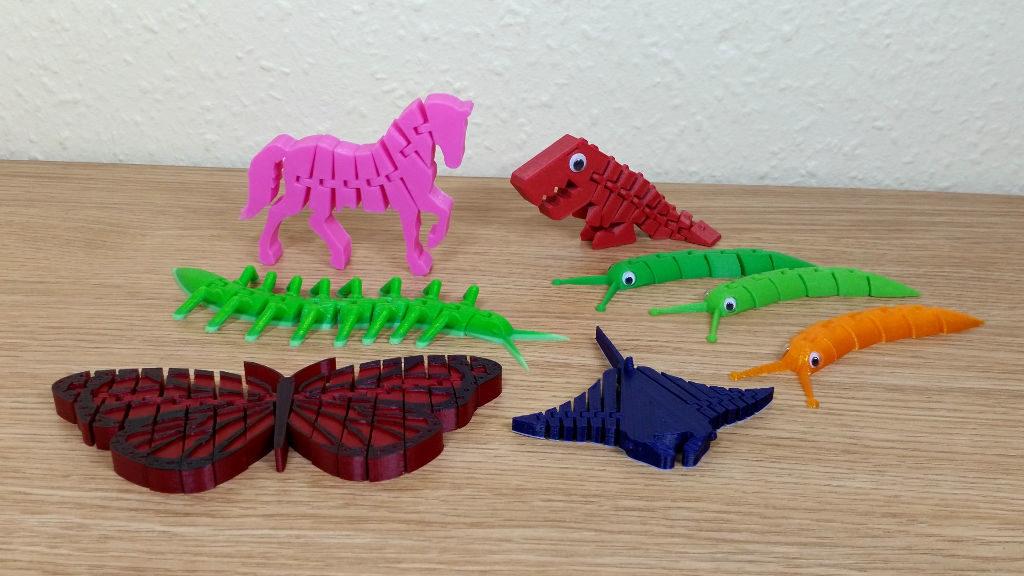 SUNLU PLA Filament with a MasterSpool on Amazon (affiliate link)
STL Files:
The Tudor Rose Box by Loubie:
http://www.thingiverse.com/thing:408189
Scarab Beetle Box by Loubie
http://www.thingiverse.com/thing:521463
American Football by Flowalistik:
http://www.thingiverse.com/thing:2131453
Preassembled Secret Heart Box by emmett:
http://www.thingiverse.com/thing:44579
A-Mazing Box by wizard23:
http://www.thingiverse.com/thing:1481