There is a range of interesting toy models that are tagged as Flexi or Articulated on STL sharing websites. Making the most of desktop 3D printing at home, makers and designers are turning basic, lifeless models into wiggly, wobbly, jiggly entertaining toys. At first glance, we thought that no-one would want to print these sketchy pieces that remotely resemble animals or bugs. That attitude changed once we've printed a few ourselves. Now we see why these models are so attractive.
With the first printed model, we started to understand what was going on. We've already been in a situation when we got charmed by a small awkwardly shaped piece of plastic, you may remember all those Augustin Flowalistic's low-poly Pokemons. Then add this charming factor to the idea that it can move and wobble and wiggle and take different stances. The object gets an advanced feel, a motionless figurine is turned into a toy that can crawl or fly.
Fidget spinner factor: While watching a movie I found myself unintentionally fiddling with one of the models in my hands. It gave me a fidget spinner-like feel. Just because the model had a moving parts feature, I did not want to put it down, it felt good wriggling in my hands.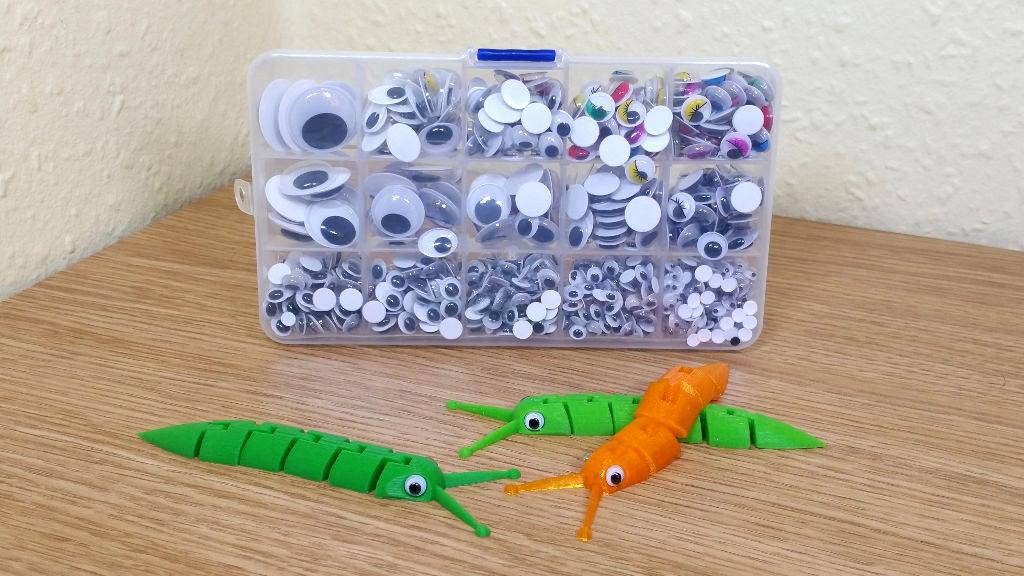 Then we found a Slug by 8ran. In remixes, there was a model with eye sockets built in, where little eyes could be attached. Skaart, the maker who remixed the original model, recommended trying googly eyes on it. Now we can say that the idea is awesome. We will definitely try to implement it to other models. We bought a pack of 1000 self-adhesive googly eyes (affiliate link) of all sizes on Amazon.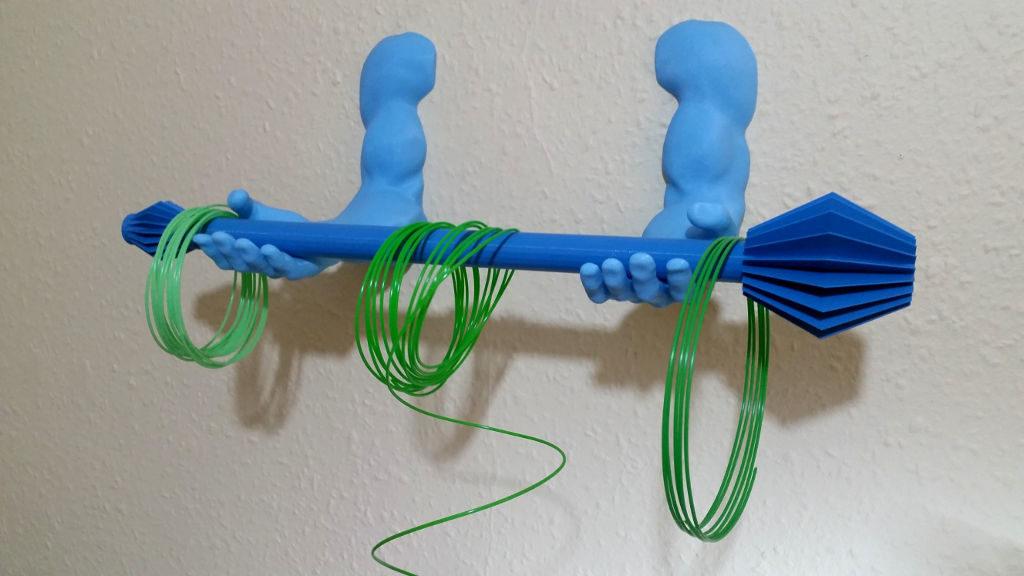 These are support-free, 3D printing beginner-friendly models. They are suitable for any FDM printer and take very little time to print. We used our green leftover filament for Articulated Bug by 8ran.
Some models have a color change option, like this gorgeous remix of Articulated Monarch Butterfly by 8ran (remix by 5narkHunt3r). This designer's latest model can have 3 color changes. And again, leftover bits can be used to print such models in any color.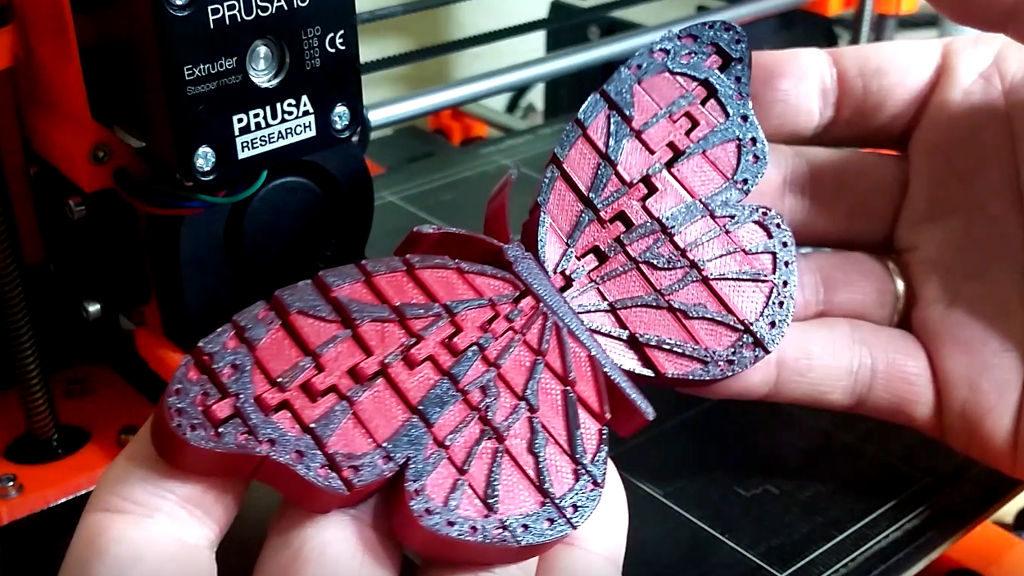 In our YouTube video, we showcase some of the models. Please like and subscribe.
One of the first so-called "flexi" or "articulated" models we came across was Fish Fossilz by muzz64. A talented designer with over 200 designs on Thingiverse had it as a Featured design in March 2016 and it went viral in 3D printing community.
A wide range of so-called "business card" models is available on STL sharing websites. These models are flat, and therefore they are 3D printed in no time. They also consume a very small amount of 3D printing material…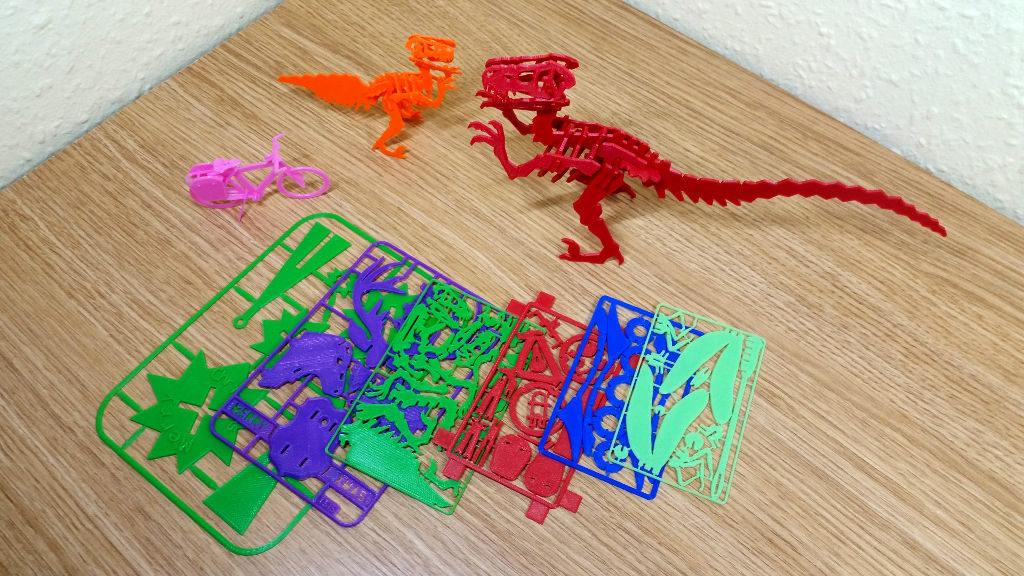 Gizmo Dorks PLA Filament, 4 Color Pack (200g/each) on Amazon (affiliate link)
Flexi Articulated Models STL files:
Flexi Rex by DrLex: https://www.thingiverse.com/thing:2738211
Flexi-Horse by Benchy4Life https://www.thingiverse.com/thing:2835053
Fish Fossilz by muzz64: https://www.thingiverse.com/thing:1276095
Articulated Slug by 8ran (Remix by Skaart): https://www.thingiverse.com/thing:2871064
Articulated Bugs by 8ran: https://www.thingiverse.com/thing:2817607
Manta the Flexi Ray by z0333: https://www.thingiverse.com/thing:2930315
Articulated Monarch Butterfly by 8ran (Remix by 5narkHunt3r): https://www.thingiverse.com/thing:2847339
Articulated Anything by Nerys: https://www.thingiverse.com/thing:2840744