Present day people are unaware of his existence and importance. 3D Printing Guardian is reduced to play various domestic roles because he can't reveal himself. People are not ready to learn about the full potential of 3D printing. For now, the Guardian is protecting humans from themselves and teaching them lesson by lesson.
Comic Strip – The Cat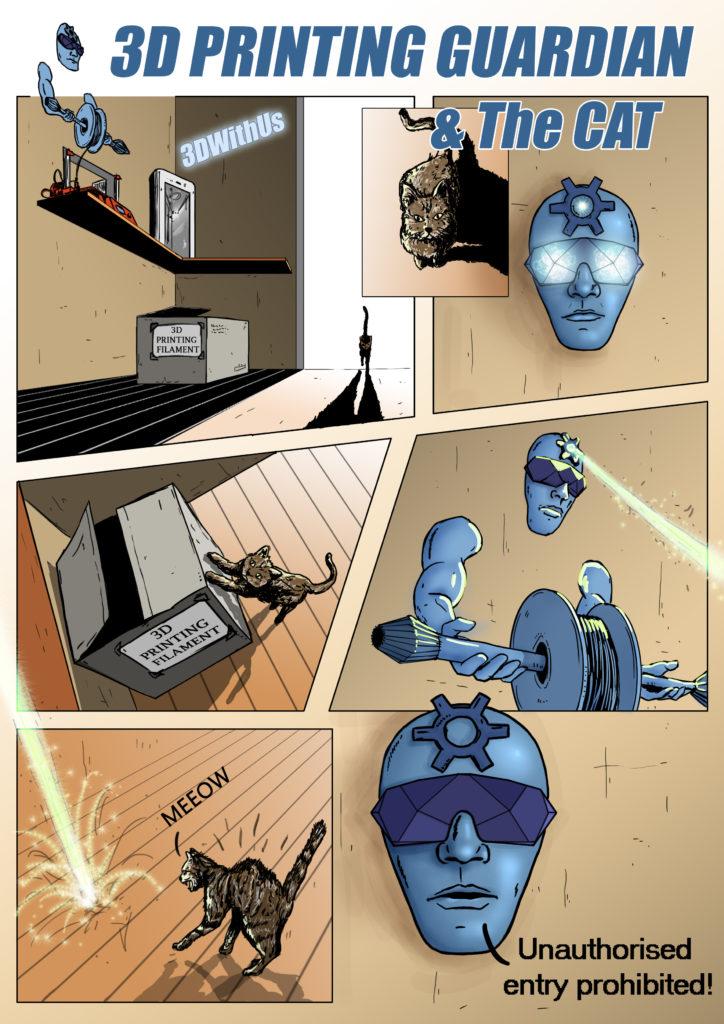 Comic Strip – The Party
Do you cover your 3D printer when guests are coming over?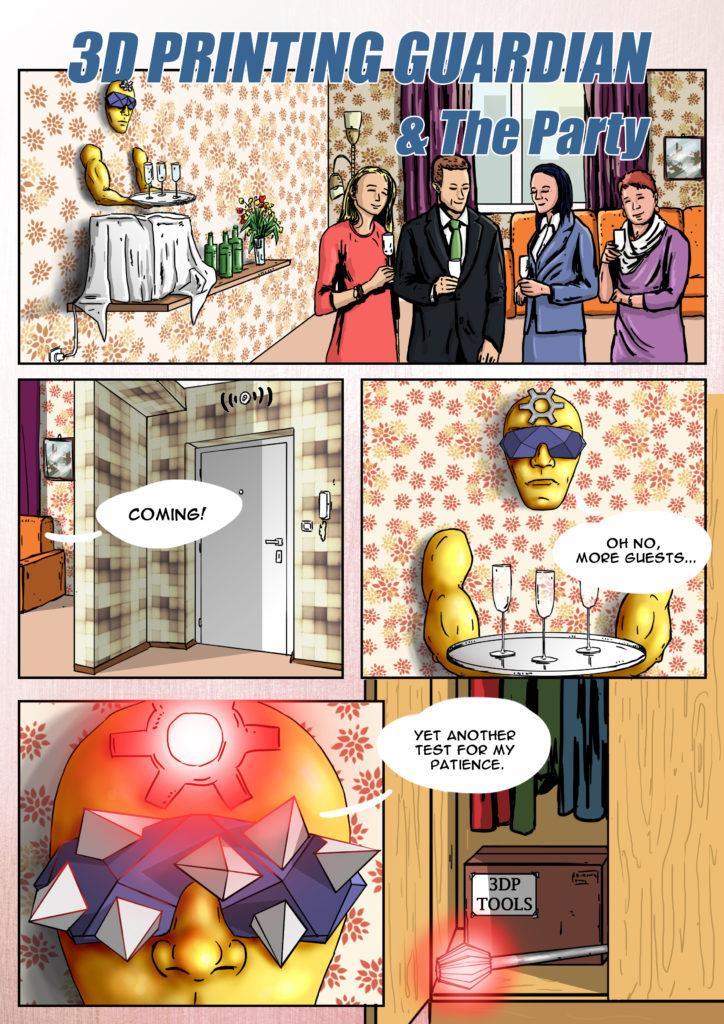 Comic Strip – Bobo in 3D Printed Armor
We are happy to be able to feature JWall's (Print That Thing) cat Bobo in one of our comics. Only Bobo knows currently what 3D Printing Guardian's weakness is.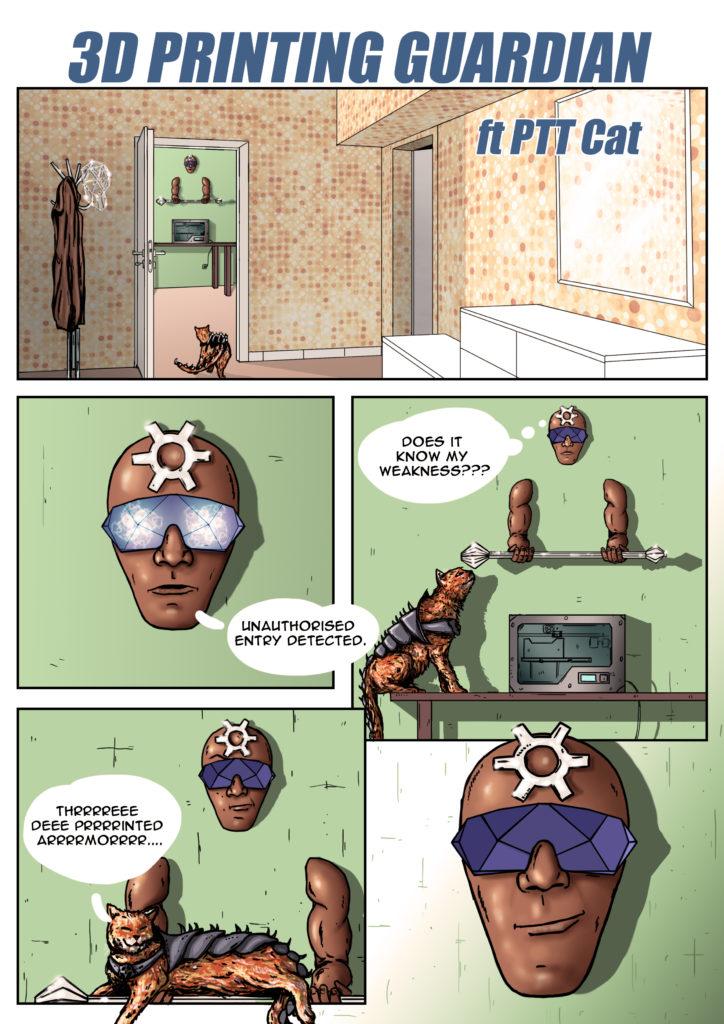 Comic Strip – Channel Anchor
3DWithUs hires 3DPG to become an anchor on their 3D design and 3D printing related YouTube channel.

To understand 3D Printing Guardian you have to know his story. The artifact that turned a human into a guardian, Trianglerium goggles, came from a shard that fell from the sky. From then onwards he could only see the world as a mesh, full of triangles.
Welcome to the main page of 3D Printing Guardian. 3DPG is not simply a spool holder, but also a comic strip hero and a YouTube channel anchor. In this main post, "About 3D Printing Guardian," we will briefly go through all of his current and future roles.