Robotics is one of the most popular tech and engineering fields right now. Thanks to its growing popularity, it's easy to see why so many people are rushing to invest in this market.
According to Allied Market Research, the global robotics tech market was worth $87.4 billion as of 2022. This market is expected to reach a value of $349.8 billion by 2032. One particular technological advancement that's enabling the fast growth of this field is 3D printing technology.
A $17.38 billion industry on its own, according to GlobeNewswire, 3D printing tech is revolutionizing the field of robotics. If you own a robotics company and you're not making the most of this tech, you're missing out on a lot of facilities.
In case you do want to make the most of 3D printing for your robotics business, here are a few tips:
Embrace Prototyping as a Core Strategy
When 3D printing is at the core of your robotics manufacturing strategy, you can rapidly develop and test functional prototypes. This helps streamline the overall manufacturing process and makes it easier to identify and rectify design flaws early in the process.
To make the most of 3D printing for prototyping, you must first invest in high-quality 3D printers. If you lack the required resources or skills, hand over this process to a good 3D printing service provider. Once you do so, work closely with their engineering teams to ensure that all your printing requirements are being thoroughly met.
According to Fictiv, these 3D printing service providers oversee everything from early-stage testing to full production of the parts. With a bit of oversight from your end, the entire process becomes smooth and easy and leaves no scope for complaints.
With the printing taken care of, you can embrace the prototyping stage and carry on with the manufacturing process at your end accordingly.
Leverage Customization and Personalization
Robotics is a diverse field, with applications ranging from industrial automation to medical devices. Each project often comes with unique requirements, and this is where 3D printing truly shines.
According to Forbes, even footwear companies these days are using 3D printing technology. As you can customize and personalize these products however you want, the finished footwear is as creative as its designer's imagination. If the footwear industry can leverage its customization feature, there's no reason why the robotics industry can't do the same.
Use 3D printing to create custom components and parts tailored to the specific needs of your clients. Whether it's a specialized gripper for a robotic arm or a medical device, 3D printing offers personalized solutions that set your robotics company apart.
SCARA Robotic Arms Industrial 3D Printers at Formnext 2022
Bloom Robotics, Caracol, Weber
MP4: Max Funkner
To excel in customization and personalization, invest in a range of 3D printing materials, from plastics to metals, that align with your target applications. Ensure that your design team has the necessary skills to create intricate and bespoke designs. By leveraging the capabilities of 3D printing for customization, you can cater to a wider array of customer needs and increase your market share.
Invest in Post-Processing Techniques
While 3D printing offers incredible design freedom and rapid prototyping, the printed parts often require post-processing to meet the desired standards of quality. To make the most of 3D printing, invest in post-processing techniques that can enhance the finish and functionality of your printed components.
Post-processing methods may include sanding, painting, chemical smoothing, or even heat treatment, depending on the material used. Work closely with your engineering team to establish standardized post-processing procedures for different types of 3D-printed parts.
Doing all this will ensure that you get high-quality products that meet or even exceed your standards. That, in turn, will let you build a reputation for delivering top-notch robotic solutions.
Implement Agile Manufacturing
Rather than relying solely on traditional manufacturing methods, consider incorporating agile manufacturing practices into your robotics company. This means being able to produce small batches or even one-off parts quickly and cost-effectively. All of this is done keeping the customer's evolving requirements in mind.
Implementing agile manufacturing with 3D printing requires investing in a well-organized production floor, skilled operators, and a flexible supply chain. This will let you respond swiftly to changing customer demands and adapt to market trends. Such flexibility can be a significant competitive advantage, allowing your robotics company to seize new opportunities and address emerging challenges.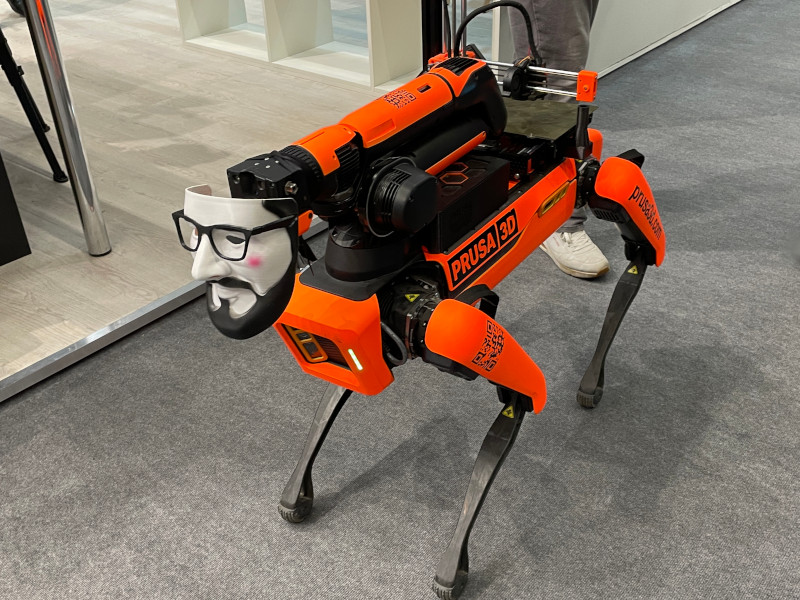 Conclusion
There's no doubt that 3D printing has made the field of robotics more interesting and easier to work in than ever before. Hence, if you haven't ventured into this particular way of manufacturing robot parts yet, it's now or never. As you do so, keep these tips in mind since they'll only make things better for your robotics company in the long run.