Do you have a 3D printer or a CNC machine and are you looking for an opportunity to improve it and do something special with them? Endurance lasers help you to improve your 3D printer or a CNC router with a powerful multimode diode (solid-state) lasers that can be installed on any 3D printer or CNC machine. Now you can easily engrave on rock, plastics, leather, anodized aluminum and make masterpieces by cutting wood, plywood or other soft materials.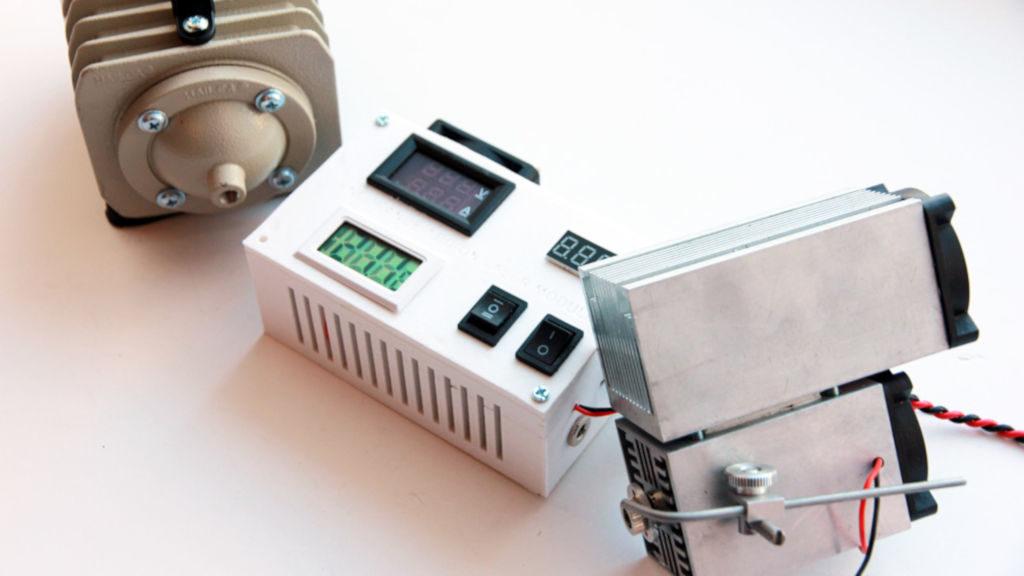 Endurance lasers work out of PWM (Pulse Width Modulation) and can use the same g-code you use for 3D printing or CNC carving. Compatible with almost all 3D printers and CNC machines. You can find the list here.
In a YouTube video below, we introduce an Endurance 10 Watt laser head. It is easy to install and to run. Users, who already have lasers, show their results with technical details.
Join our friendly and supportive facebook community. There you can find a lot of discussions and showcases.
User Reviews:
I purchased the 10w+ package from Endurance Lasers and I have to say I am very pleased with it. The laser module and control box are well built, and also comes with a pump for air assist, which helps when cutting material. George is very happy to answer any questions you may have and the website is full of information and documents to help. Again, thanks George for a great product that I will be using for a long time to come.
by Sam Gironda
The 10Watt Plus Laser has all the items needed to upgrade your Elekmaker A3 or 3D printer. I have both, but chose to upgrade my A3. Awesome power – this thing speeds up any laser project. I have gotten very detailed raster and vector images made with it. The control box is genius as it allows for some much visibility into the operations that you normally would not see with any other LED laser! Love it!!!!
by Lindsey Lewis
First of all, I'd like to start by saying thank you to George from Endurance Lasers, he has been an absolutely massive help and answered any questions I had. Best of all he replies quickly, within minutes usually! Which is insane, I have never had such amazing customer service before.
As for the laser, it is very well built and you can see the work and research that goes into making it. It's easy to set up and very good at engraving wood materials, dark-colored acrylic and cutting black acrylic.
By Alexis
From time to time Endurance launches different contests and giveaways. Starting from 10-th of August Endurance launches the 3-rd Photo maker contest.
Read More Reviews and Testimonials:
http://endurancelasers.com/all-endurance-testimonials-about-diode-lasers
More About Endurance Lasers:
https://www.endurance-lasers.com
Endurance is a Russian-American startup with offices in the US and in Russia was established in 2015. Both companies are registered in Moscow (Russia), Fort Myers, FL (USA). Endurance's goal is to make laser cutting and engraving easy and convenient.
Did you like the article? Please share.