In the ideal world – and we hope we will get there soon – it would be possible to create 3D printed models at home with the whole specter of colors and materials and with minimal post-processing. 3D printing bees have been working tirelessly on different solutions from multi-color to tool changing options.
Eventually, we will get there – no doubt. But until then, we can resort to using 3D print accessories bringing 3D prints to life in both functional and decorative sense. In the table below, you will find some of the items that can be used in combination with 3D prints. Read more below the table.
Accessories for 3D Prints
Some images are linked to amazon.com. Those are affiliate links that 3dwithus.com receives commission from in case of purchase. This does not affect the price.
Image
Description
Googly Eyes - Self Adhesive
Googly wiggle eyes make puppets, toys or any type of decorations come alive. Just peel off the sticker and stick on anything you like.
OpenRC F1 Electronics
We could not find a decent kit of electronics for OpenRC F1, on Amazon, so we post here a link to Daniel Noree's (Open RC Pioneer's) website.
Ball Bearings
Remember the fidget spinner hype? It's all their fault: 8mm x 22mm x 7mm ball bearings ideal for fidget spinners as they are bulky and heavy. There is a wide range available for different purposes.
Loose Balls
Less for decorative purposes but rather for extra weight and balancing – for fidget spinners and fishing lure baits, for example. Yes, a lot of people 3D print fishing lures and molds for them.
Key Chain Rings
Can be used on miniatures, text flips, flexy articulate models, on customized company mascots, etc.
LED Strip Lights
A few ideas: all sorts of customized 3D printed lamps, from lightsaber to breathing fire Godzilla. Or for lithophane holders. Practical use: DIY resin curing unit.
Earring Hooks
That's where 3D printing meets fashion - you can be original every day. Just keep printing.
Electronics for Arduino Projects
There is a wide range of electronic and sensor kits available for various Arduino projects. What will be your next project? A squeaking, flashing, crawling robot? Or a functional DIY 3D printer or CNC machine?
Steel Rod Shafts Bars
Everything that is RC (radio controlled) may need it: race cars, boats, planes - just choose the right size.
Self Adhesive Felt Pads
Thick anti-scratch floor and furniture protectors. Some DIY 3D printer kits have them as noise dumpers. For bulky 3D prints, that may mark the furniture - clear adhesive bumpers are recommended.
Dry Clear Glue
Well, we added glue here as it is likely you will need it for your accessories. It may be to secure a ball bearing in position or re-glue a googly eye, or just to glue plastic items together.
Please post your comment below or contact us if we've missed any 3D print accessory. We will update our table accordingly.
3D Print Accessories – Tips & Tricks
Below we give a few ideas with the examples of where these accessories can be used. In order not to overstretch your budget, time and storage space, here are some tips and tricks.
– Plan the project well – you may not just save money but save the storage space and environment.
– Watch Kids. Keep away from children – small objects may be hazardous.
– Packs. Check for universal packs – in reference to magnets, as an example.
– General Safety. Handle with care – sharp and prickly objects
Googly Wiggle Eyes
In another one of our blogs "Flexi Articulated Models", we described how we used googly eyes for our 3D prints. There were two model designs: with eye sockets and without. In both cases self-adhesive items worked well, however, we feel that the eyes will last longer and look better on the ones with the predesigned sockets.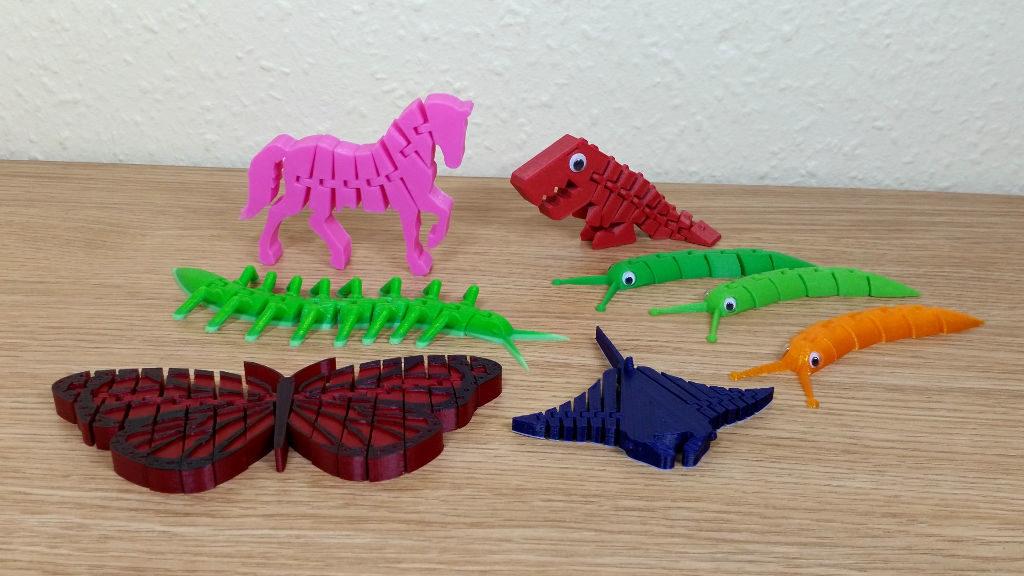 Ball Bearings
A few years ago we covered a trendy topic – Fidget Spinners. We wrote about why they became so popular in 3D printing community. For the most of the Spinner designs, 8mm x 22mm x 7mm will be needed. By mistake, we bought other sizes, which we never used as they were too light to spin properly.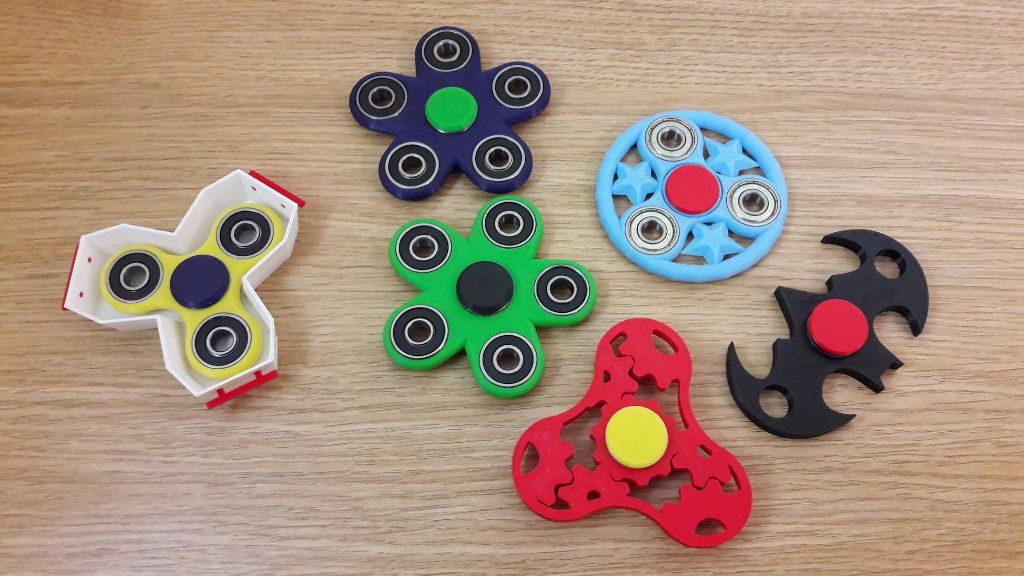 Turn your 3D Prints into Fridge Magnets
Ok, when choosing this item for your prints, you need to consider a few things. First, how heavy your model is? The magnet should be able to hold your 3D print without slipping down. If it is too heavy, then often self-adhesive flexible magnets won't work, as they are too weak. Second, you should consider the size – some magnets are too big and thick – it will be difficult to disguise them in a 3D printed model. In the picture below, there are both 3D printed fridge magnets and the ones that came from the shop. We used thin magnets on ours, and the ones we bought had 2-3 mm thick magnets on them.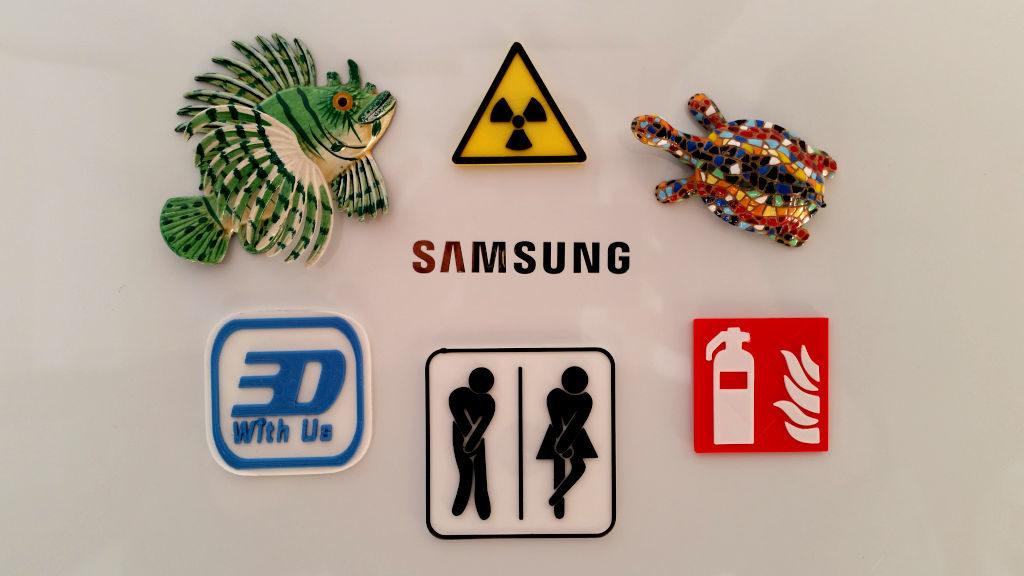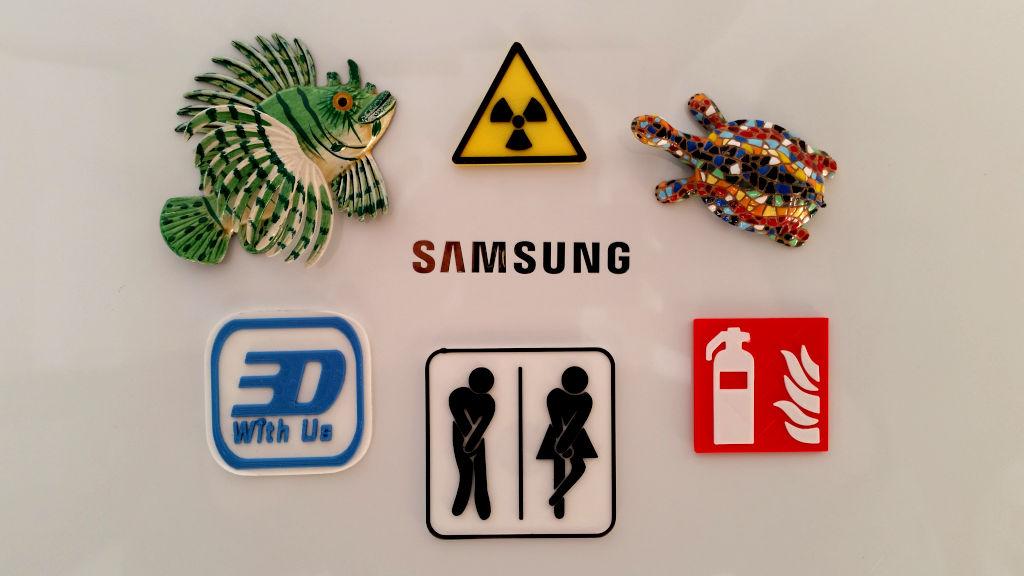 When we bought our first printer we didn't realize that there is a number of essential 3D printing tools to come with it. There are tools for the printing process and also for safety.