Here is a quick guide for the best home design and virtual renovation apps and software that will make the home decoration and interior design a lot easier for you. There are free and premium software and services available, let's check them out.
This Guide Covers:
Virtual Home Design & Renovation Apps
Whether you are doing it for your own home, or being an interior designer, working for your clients, virtual renovation apps are a lifesaver for everyone. Whether you are looking to remodel your kitchen or to restyle your bedroom; you can get a clearer idea about how things will turn out to be once the renovation process is done. By switching between 2D and 3D views in certain apllications, even those who are less experienced in CAD, may see and understand the outcome in virtual reality. This helps to make time and money saving decisions while leaving no room for doubt. As the technology gets more accessible, we see more and more such applications appearing on the market. Here are a few that stand out as the best apps in this area.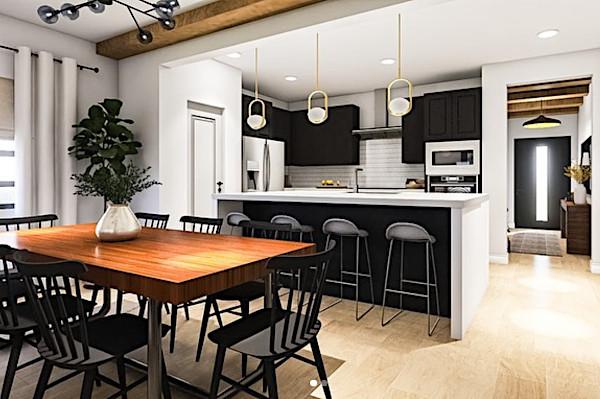 Homestyler
This is one of the most user-friendly apps. What became a global platform was originally developed by Autodesk. Homestyler wasn't created for professional users but was instead focused on designing homes and being used by anyone. You can bring your ideas of floor planning, angled walls, and other decor ideas, to virtual reality. The app is intuitive and easy to operate. It is highly recommended for those looking to bringing significant changes to their living spaces. You can also purchase the Pro version for more perks and enjoy the advanced features.
Floorplanner
When you see the images in the Floorplanner application, you may find them familiar, especially if you have recently looked to buy, sell or rent a property. This is because many professional property agents use this application to build high-quality floor plans for their brochures and online entries.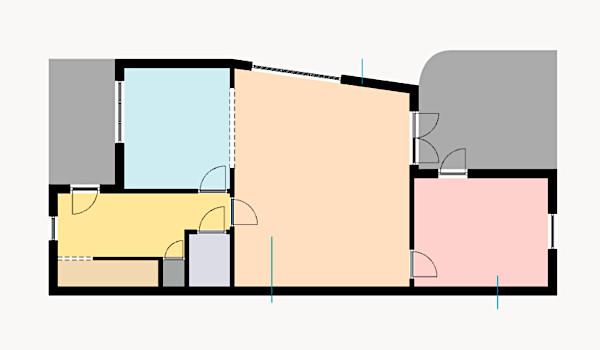 SketchUp
Initially, we briefly tried SketchUp as a 3D design for 3D printing software, which was some time ago. But apparently, it is a perfect home designing tool that gives a lot of flexibility in designing. You will feel like you are drawing everything by hand. You might have to download a few objects to do the designing, and with a good internet connection this app will work seamlessly. Its premium version can give access to the advanced features.
Cedreo
Cedreo is a home designing, remodeling, and building app that professional builders widely use. It lets you create 3D and photorealistic interior designs using the library of 7,000 plus furniture items and decorative pieces. As an interior designer or an architect, you can provide your client with the finished product in no time. This will help to finalize deals way quicker compared to when you used to do it all manually.
IKEA
The online rooms and furniture planner. You can start playing around with a kitchen, bathroom or any other rooms online without creating an account. If you have never heard of IKEA, then we can tell you that it is a popular ready-to-assemble (flat packs) home furniture retail chain with the maze in-store showrooms and warehouse-like floors.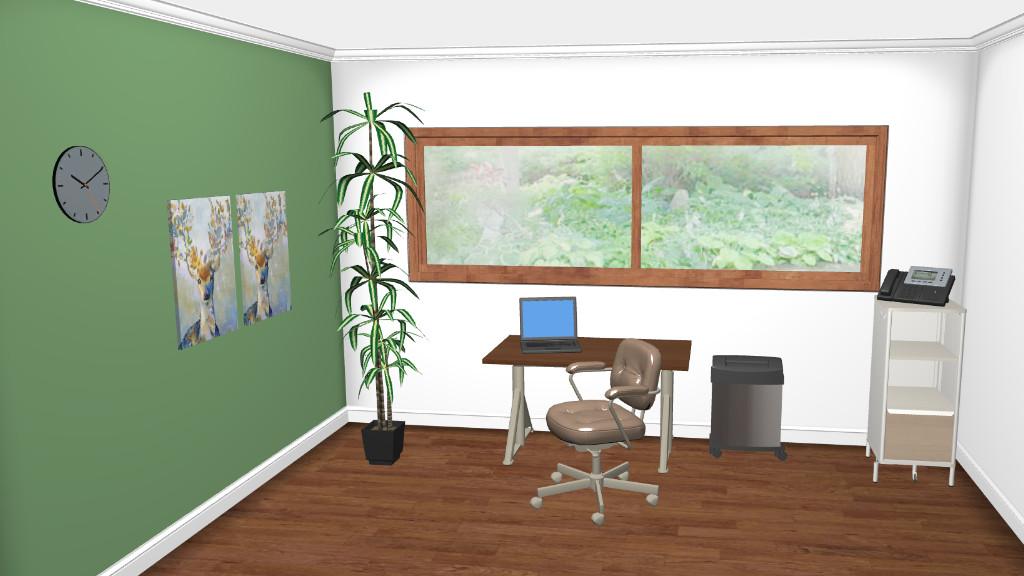 As expected, in this browser-based virtual planner, it is possible to have the IKEA products only. We had a great experience with IKEA iOS 3D app when tested some of the furniture in AR mode for our LiDAR apps blog.
Planner 5D
Planner 5D is another user-friendly app that lets you get your design done with drag and drop options. You can easily change colors, add new items to the room, and choose these items' sizes. This app not only lets you to design a room, but you can also take a virtual tour of your home as if you were walking around the place. You can choose the 3D and 2D modes as per your convenience and needs. The only drawback is that you will have to purchase the app if you want to save a photo of your design. If you are a professional designer, then it might be worth investing considering all the benefits, convenience, and ease of usage.
Sweet Home 3D
Downloadable software and online application Sweet Home 3D provides you with a vast amount of decor and furniture objects in the library which gives you the perfect tools to materialize your creative ideas. No prior technical designing and building skills are required; the simple drag and drop options can get your work done quickly. You can also edit, resize, and recolor the objects. In addition, Sweet Home 3D allows you to take a virtual tour of your home.
Roomstyler
Another intuitive designing app that you can easily master to use. There are a lot of tutorial app videos that can help you learn basic usability. Roomstyler gives you an option to furnish your home with actual products from the furniture stores. This will let you decide which appliances and items that you wish to buy will go with your home interior.
Virtual Renovation Services
If the applications listed above do not entice you, or you find that they do not help for the lack of inspiration or design vision, you may want to turn to the professionals. The virtual professional services will design and stage the rooms in your house for you using their knowledge and experience. Professional interior designers may help you to get the desired result much quicker and recommend materials, or even builders, for the project.
Padstyler
Padstyler is a team of virtual stagers and interior designers. Their big collection of virtual furniture is really impressive. We spent quite a few dozens of minutes just scrolling through it. Before-After transformations are also eye-catching. If you have no time for mastering the new software or application, certain services can be purchased from professionals.

Conclusion
Interior designing and renovation have never been so easy and fun. With just a few taps, you can instantly achieve your dream interior decor or layout right in front of you. These are the best home virtual renovation apps that are bound to make the process seamless for you.