There are different types of 3D printing software: CAD, Slicer, File Repair, 3D Sculpting, Scanning Software, VR Design, etc. Read more below the table.
Name
Description
Purpose
Type
Type
Tinkercad is used by designers, hobbyists, teachers, and kids, to make toys, prototypes, home decor, etc. Browser based.
Design
Remix
Browser
Free
SelfCAD has answered the need for a user-friendly CAD software. Everything can be done under a single umbrella!
Design
Remix
Browser
Free
Paid
Simplify3D - translates 3D models into instructions your printer understands. Better instructions mean better prints.
Slicer
Repair

Installation
Paid
ZBrush is the 3D industry's standard digital sculpting application. Use customizable brushes to shape, texture, and paint virtual clay, while getting instant feedback.
Design
Sculpting
Installation
Paid
Autodesk Remake is an end-to-end solution for converting reality captured with photos or scans into high-definition 3D meshes. Installation required. Review by 3DWithUs
Scanning
Repair
Installation
Free
Paid
Autodesk Fusion 360 is the first 3D CAD/CAM tool of its kind, connecting your entire product development process in a single cloud-based tool.
Design
Installation
Browser
Free
Paid
Autodesk Meshmixer is state-of-the-art free software for working with triangle meshes.
Repair
Design
Sculpting
Remix
Installation
Free
Cura prepares your model for 3D printing. For novices, it makes it easy to get great results. For experts, there are over 200 settings to adjust to your needs.
Slicer
Installation
Free
Slic3r is the tool you need to convert a digital 3D model into printing instructions for your 3D printer.
Slicer
Installation
Free
Gravity Sketch is a 3D design tool for iOS, Oculus Rift , HTC Vive, Google Cardboard and more. Create 3D models, concept drafts, and work in a fast and intuitive way through the use of AR, VR, and Touch tech.
VR
AR
Design
Sculpting
Installation
Free
Vectary an online 3D design tool for modeling and customization that provides easy ways to create complex shapes.
Design
Repair
Remix
Browser
Free
Blender is the free and open source 3D creation suite. It supports the entirety of the 3D pipeline—modeling, rigging, animation, simulation, rendering, compositing and motion tracking, even video editing and game creation.
Design
Repair
Remix
Sculpting
Installation
Free
Morphi Empowering anyone+everyone to design in 3D. For 3Dprinting, AR, VR, stopmotion+much more.
Design
VR
AR
Application
Free
Onshape is the first and only full-cloud 3D #CAD system that lets everyone on a design team work together using any web browser, phone, or tablet.
Design
Browser
Free
Paid
Openscad is software for creating solid 3D CAD models. Unlike most free software for creating 3D models it does not focus on the artistic aspects of 3D modelling but instead on the CAD aspects.
Design
Installation
Free
Rhinoceros The world's most versatile 3-D modeler now handles bigger projects, faster, with more than 2,000 enhancements.
Design
Installation
Paid
SketchUp There's a reason SketchUp is synonymous with friendly and forgiving 3D modeling software: we don't sacrifice usability for the sake of functionality.
Design
Installation
Free
Solidworks products are easy to learn and use, and work together to help you design products better, faster, and more cost-effectively.
Design
Installation
Paid
Please feel free to Contact Us if you think that a particular software or application should be added.
3D Printing Software and Applications
Having to learn 3D printing software was one of the major stoppers to buying personal desktop 3D printers. User-friendly software can make the whole process enjoyable and attract more enthusiasts to 3D printing. However, in the early days, 3D printing software was not a greatly developed area. Some slicers were at the Beta stage that introduced problems for the makers learning to use their new 3D printers. Normally, for beginners, it is important to get to know how the hardware works before thinking about 3D design.
Design software, on one hand, becomes more sophisticated and on the other – more user-friendly. A certain similarity can be traced between different 3D design software that makes trying out new products easier. Most of design software for 3D printing carry familiar features so that new users can start working with it straight away.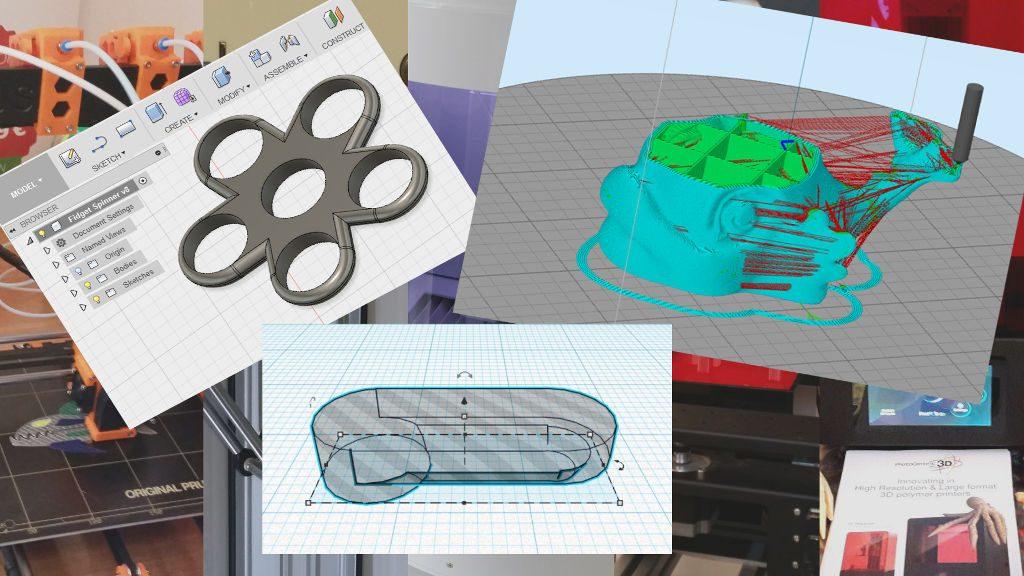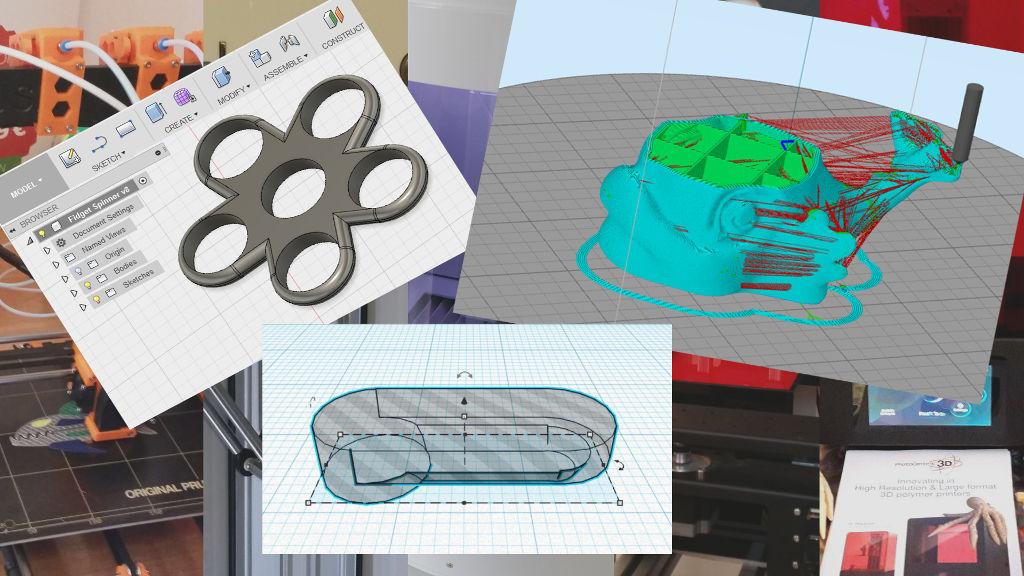 Within the past 5 years, 3D printing established itself as a vital new technology and a lucrative business. Companies started to invest into all areas, including software for 3D printing. Scanning applications make it easier to capture objects. File repair software allows to adjust scanned files and make them 3D printable. 3D printing software comes with every 3D printer. The host package often contains a slicer software to prepare files for printing. Some slicers allow to repair files, however, a specialised 3D file repair software may have more advanced features. 3D design or 3D modelling software is obtained separately.
Lists & Tables
Courses & Tutorials
"3D design" has a very wide notion. It comprises so many different aspects, like animation, rigging, painting, texturing, sculpting, rendering, etc. So before you choose the right course, you have to make sure that there is an option to transition to … Read more…
---
Sign up for the new competitions, giveaways & new posts alert

---