To begin with the packaging, 3DPrintWorks PLA filament came in a standard white card box which isn't a bad thing. Even after a long trip all the way across the ocean there was no damage to the box nor its contents. Even though the boxes for all the colors of filament that are offered are identical, it is well labeled with a sticker and there is a little window to see the filament, which is always a nice touch to see on filament boxes.
Moving onto the filament itself, beginning with the yellow. Right off the bat, as soon as I took it out of the box I fell in love with the color.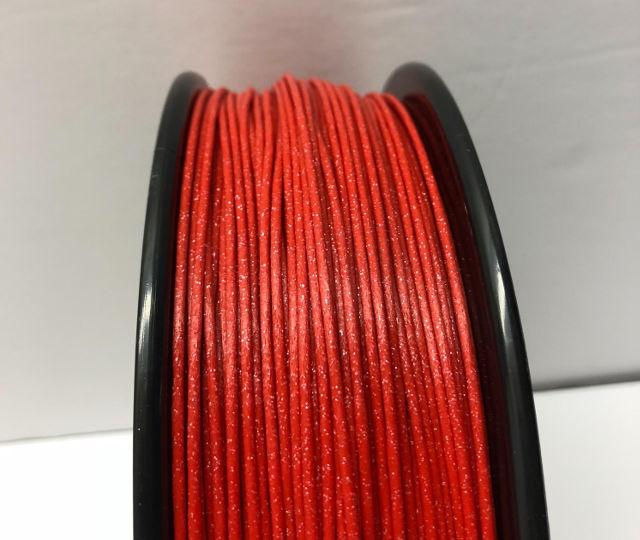 It is the brightest and richest color of filament I have seen; it really looks amazing. When I went to check the diameter of the filament it was right on target, most of the time being exactly 1.75mm and it would only fluctuate by .02mm. This accuracy will allow for very consistent lines and extrusions when printing. The Red PLA was very similar.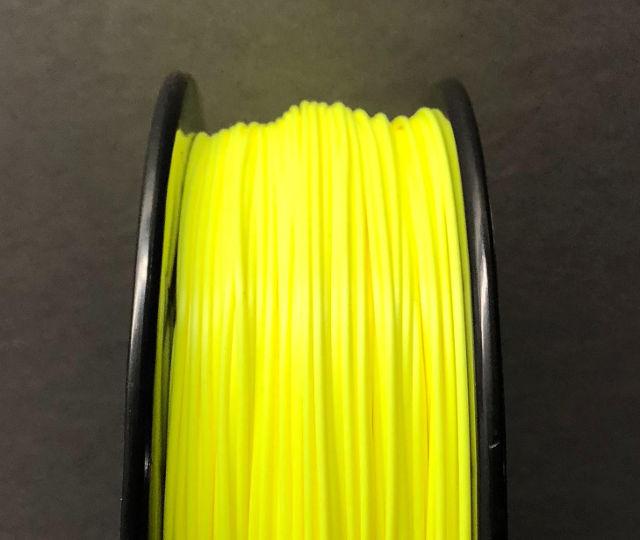 It had a very even and rich color throughout and there were tiny particles of glitter spread throughout. The tolerances were again great only going +/-.02mm, and the particles throughout did not exceed 0.4mm in size so the nozzle could pass it evenly. 3DBenchy by CreativeTools.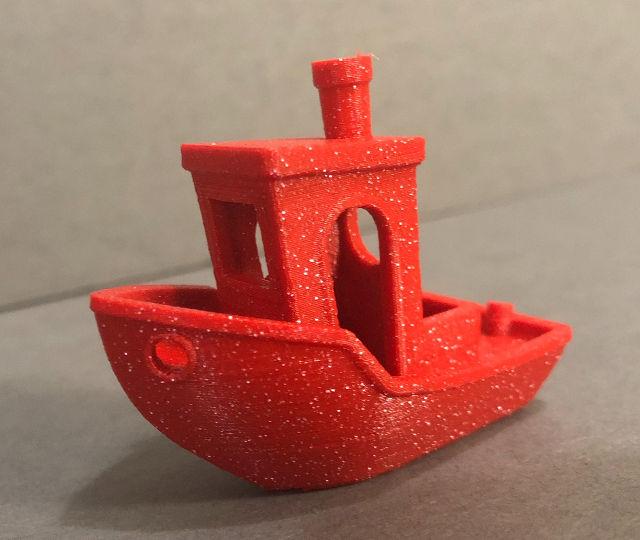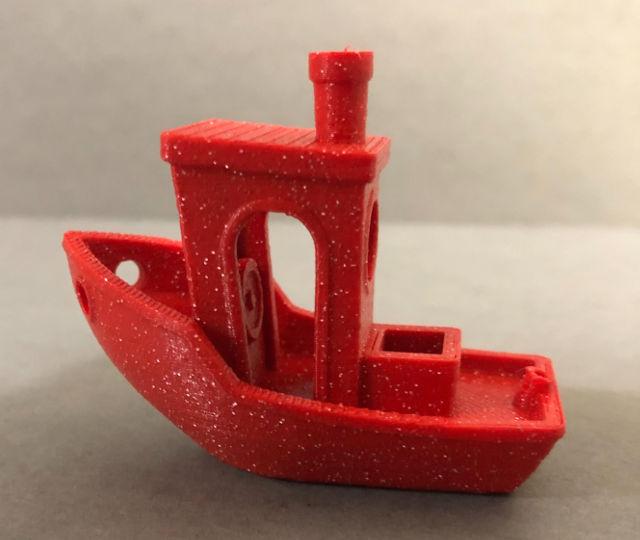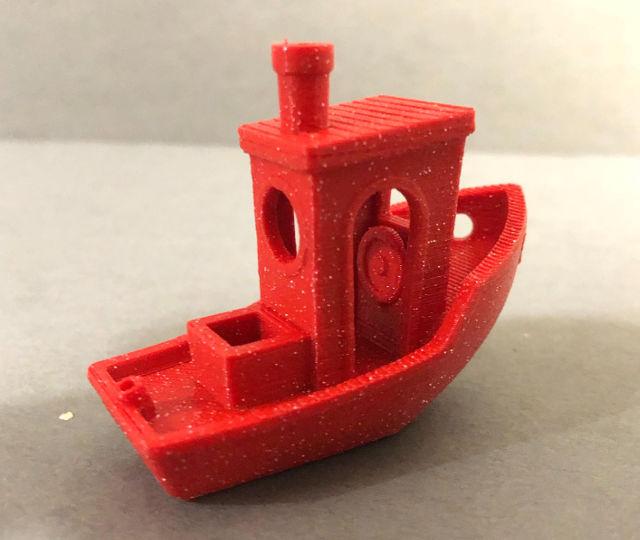 The spools of both of the filaments were slightly different than any other spool I've seen, but both were very sturdy and did not flex at all. This did not change even when there was less filament on the spools after some printing.
Both spools were filled to their max capacity, however, my only issue with these filaments came with the yellow where there was slightly too much on the spool which allowed it to slip off the side while printing.
This caused a minor jam, but after I cut a few meters off of the spool which is not much material at all I continued printing to produce great results. Both spools had a great wind that never got caught throughout my printing experience.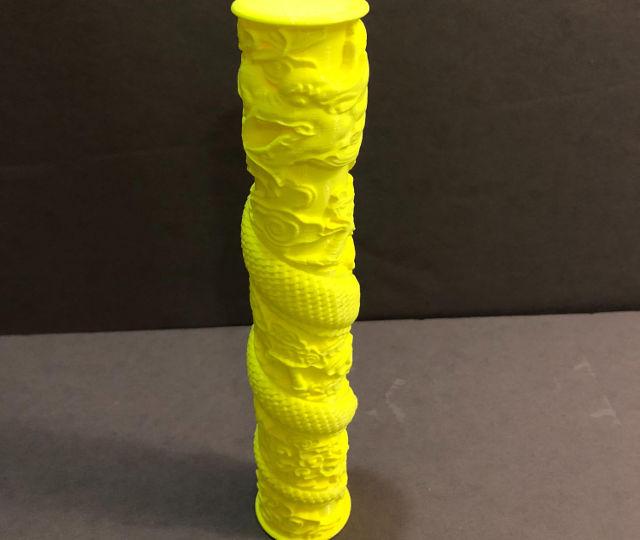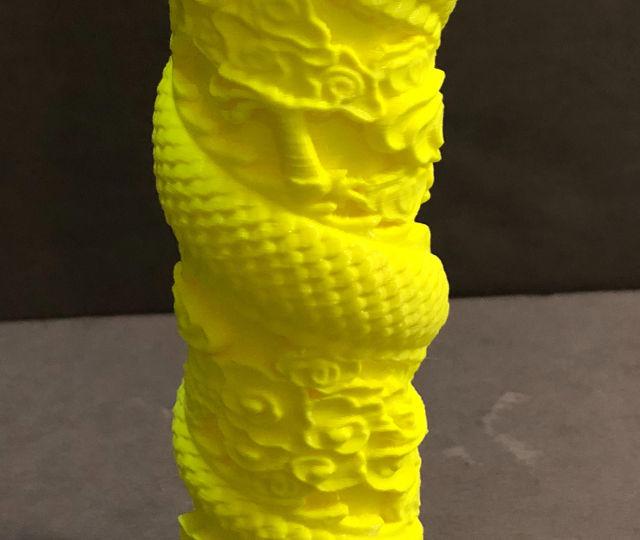 3DPrintWorks PLA Filament 3D Printing Settings
Finally, onto printing, both filaments loaded into the printer with no problems. The settings I used to print the PLA filament are as follows:
Bed: 55°C
Nozzle: 205°C
Print Speed : 50mm/s
Travel Speed : 100mm/s
Retraction: On
Overall both filaments performed amazingly when it came to printing. All the prints had a smooth finish and especially on the prints, and from the red, the layer lines were almost invisible. It is one of the best filaments I have used, and it is priced very competitively makes it a very attractive option.
Source Links:
3DBenchy: thing:763622
3D Now Maker Coin: thing:2667193
Check the filament range on the 3DPrintWorks' website.
Follow FlamingPrints on Instagram.
It is important to use the right 3D printer filament material for the right job. Here you can find the list of materials available together with detailed reviews and picture galleries for the most used materials in desktop 3D printing. PLA, ABS, Wood, PETG, FLEX, …