Joining Pokemon Go hype, we could not resist 3D printing some of the characters. We had some trouble with printing Pikachu in yellow PLA. One of his ears was burned and melted. There is always that risk when printing tall sharp or narrow object. Extruder is working on the same area without letting it to cool down. Then we decided to print two figurines at the same time and to place a tower between them. This reduced melting the tips of the ears. Extruder travelled to the tower and took some time printing it, while our Pikachus were happily resting. Adjusting the slicer settings could also help to sort the problem with burning the endings of tall objects. However, it was interesting to test and see if the tower in between would work.
Agustin Flowalistik, the designer of a low poly 3D printed Pokemon, had a big success with his creation even before the launch of Pokemon Go game. Flagman Pikachu was downloaded tens of thousands of times on thingiverse.com alone and had hundreds of thousands of views.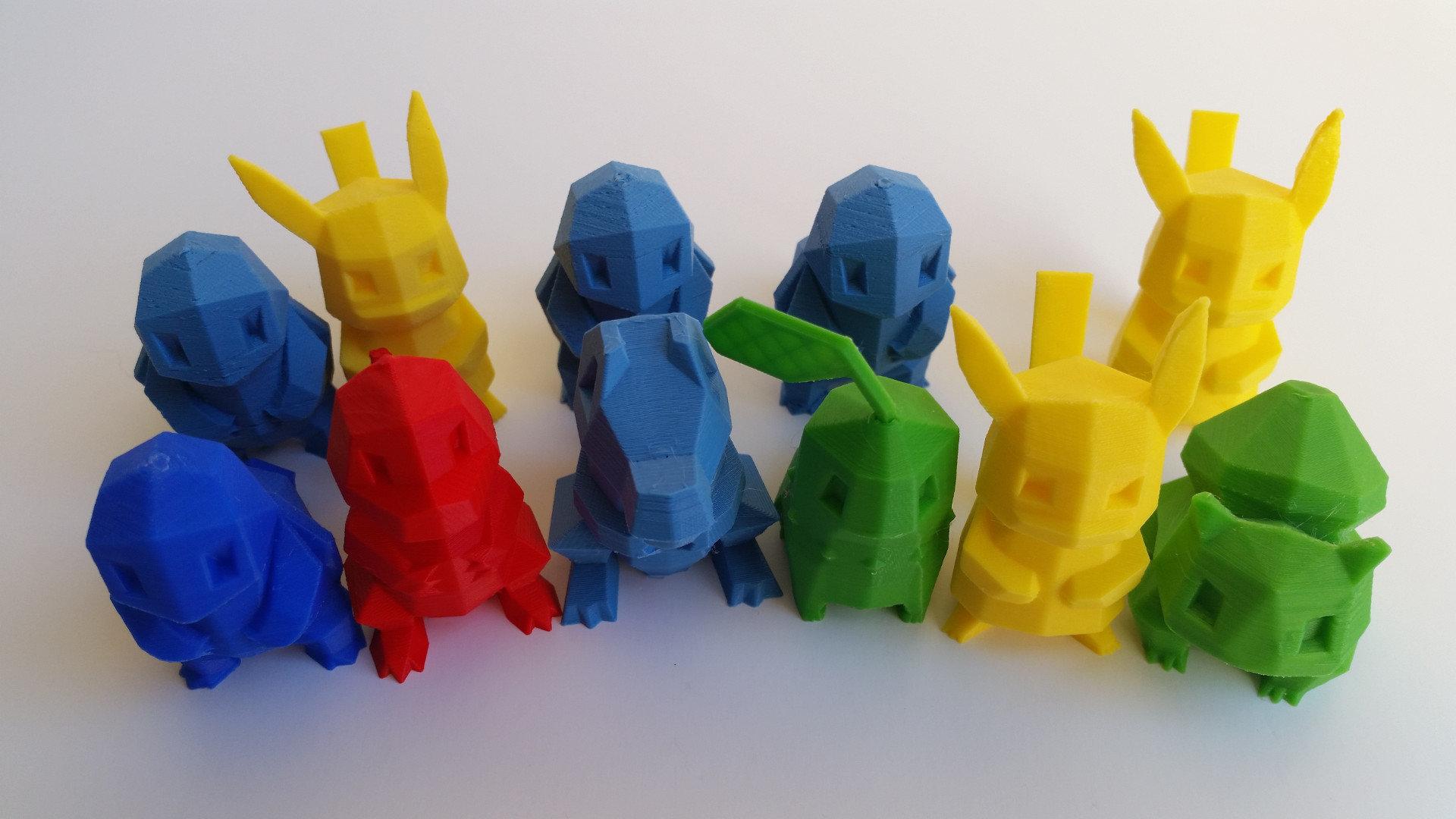 All his models were easy to print, we tested this ourselves, and definitely can call them beginner-friendly. With a mobile phone game application Pokemon Go hype, many more items were added to the 3D printable Pokemon collection. Pokeball Aimer, a must have cheat tool, had a huge success for Jon Cleaver on myminifactory.com. It has generated more than 75k visitors for his design in just 2 days!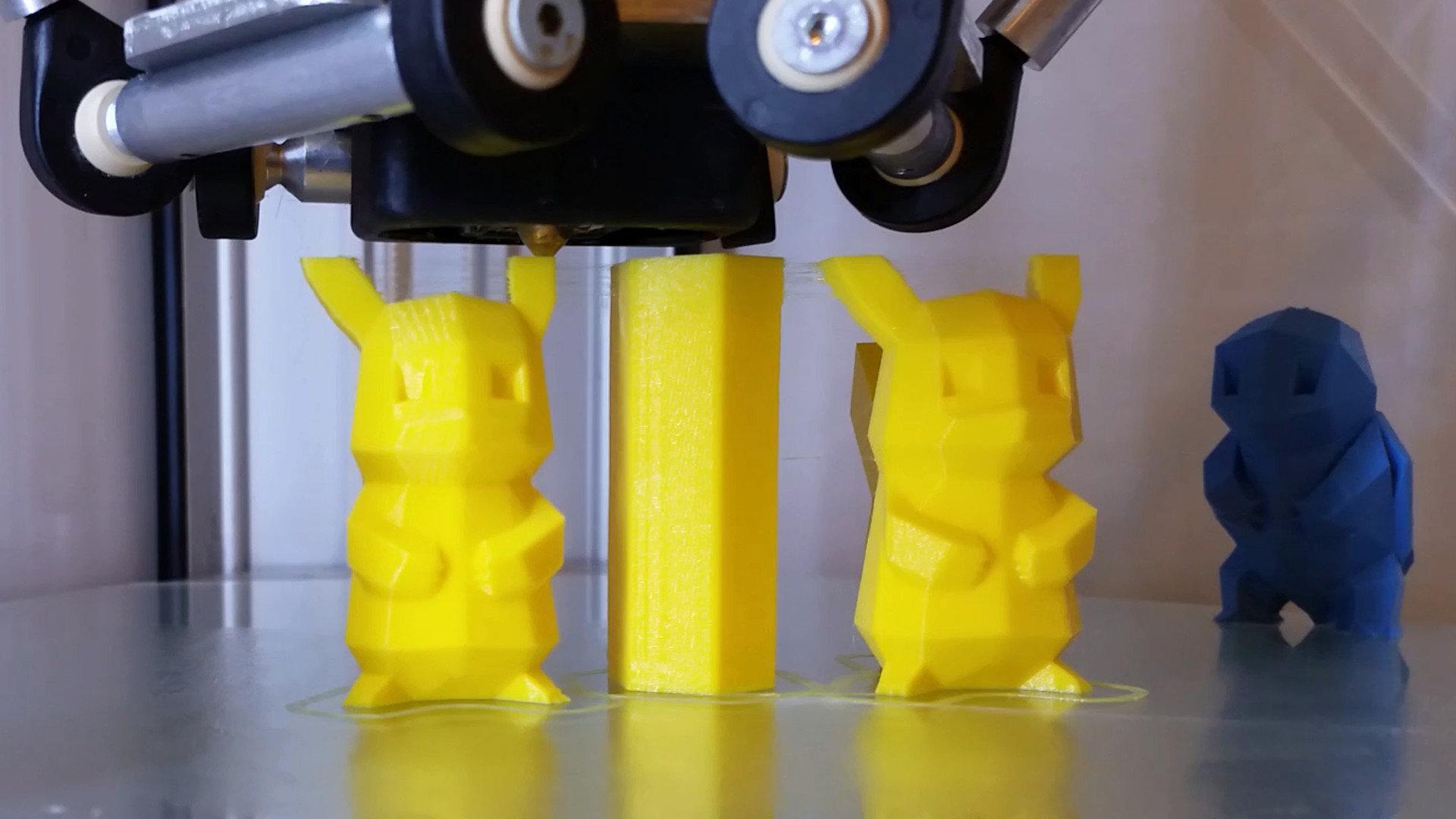 Agustin Flowalistik's 3D Printed Pokemon collection won our hearts with its cuteness. We also made a short video on how we printed them. Before we knew it, we had the whole gang. Here are Bulbasaur, Pikachu, Squirtle, Chikorita, Totodile, Charmander.
3D Printed Pokemon Go Design Competition
Pokemon Go Design Competition organized by MyMiniFactory helped to generate a big collection of Awesome Pokemon Stuff. If you missed this competition, no worries on our 3D Printing Competitions page, we are constantly updating 3D contests, add new and keep previous competition records from most of the STL sharing websites.
3D printed Minecraft mobs are very popular among dedicated players. Any Minecraft fan would be happy to have one in their collection. On the other hand, their square-shaped look makes it easy to design…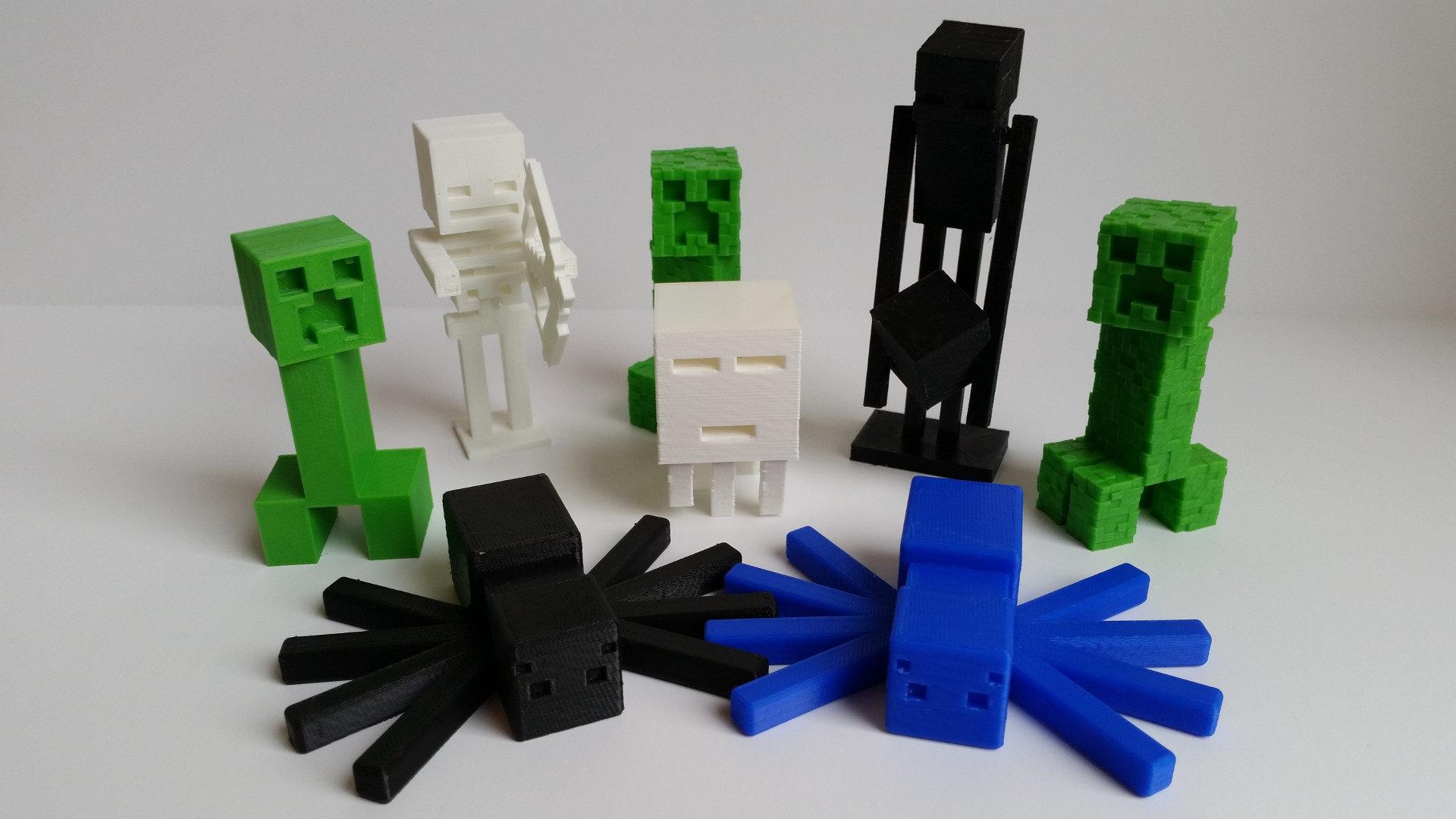 Gizmo Dorks PLA Filament, 4 Color Pack (200g/each) on Amazon (affiliate link)
Pokemon and Pokemon Go Related STL files:
Pokemon Go Pokeball Aimer
Low-poly Pokemon Collection
Read more: Low Poly Generators
In a 3D printing world, there is a need for a quick tool that can reduce an STL file size. The desired effect could be either a significant change to a low poly look, even art, or no change to the shape of the model at all. Let's see what options are available online and feature some of the free software and applications.