The Cocoa Press is a 3D printer that uses chocolate as a material and can print complex and edible 3D models. Cocoa Press founder Ellie Weinstein has been working on 3D printing chocolate since 2014 and has previously launched a larger chocolate printer. The new Cocoa Press 3D printer is the result of her years of experience, research, and development to perfect the process of 3D printing edible chocolate models.
3D Printer Specifications:
Build Volume: 140mm x 150mm x 150mm (5.5" x 5.9" x 5.9")
Nozzle Size: 0.8mm
Cartridge Capacity: 70g
Chocolate Types: Milk and dark chocolate available at launch.
White and colorful chocolate is planned for later release.
Rec. Room Temperature: Between 64°F and 74°F (18°C – 23°C)
Printer Footprint: 365mm x 315mm x 700mm (LxWxH)
Firmware: Marlin
Price: $1,499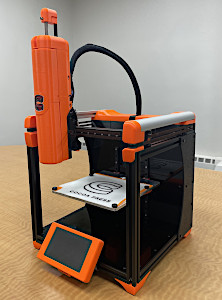 Official Website
The Cocoa Press can be pre-ordered on April 17th directly from the Cocoa Press site by placing a refundable $100 deposit, with the remainder due when the printer ships in Fall 2023. Professional packages that feature a fully assembled printer are currently scheduled for release in early 2024.
The Cocoa Press operates in a similar way to most filament-based 3D printers, and the general process of converting a 3D model into a series of slices and toolpaths will be familiar to many. However, the Cocoa Press is unique in that it has been designed specifically for extruding chocolate with an emphasis on ease-of-use and a simplified post-printing cleaning process.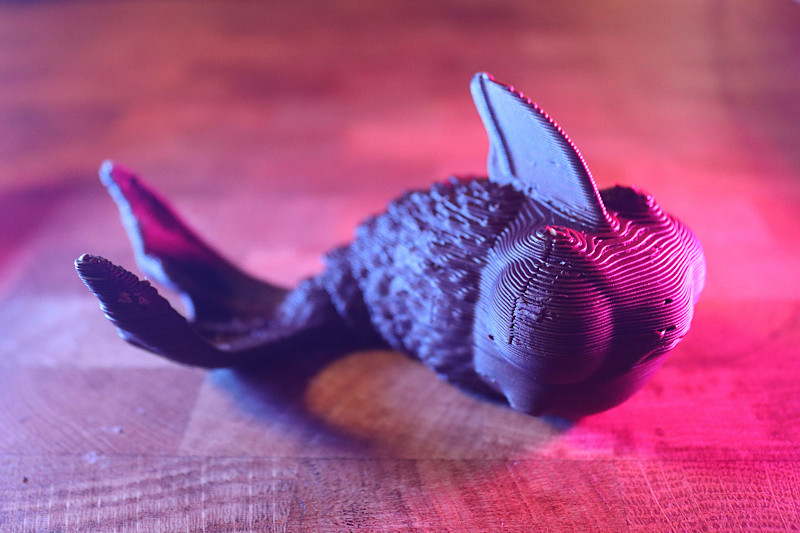 3D Printing Chocolate
The Cocoa Press site features the logo "Break Free from the Mold™", which makes clear one of the immediate uses of the Cocoa Press 3D printer. Instead of the time-consuming and expensive process of creating a mold or other tool, the Cocoa Press can take advantage of the FFF additive manufacturing process to directly print chocolate in a variety of shapes. Examples of this include chocolate bars with non-planar logos, articulated prints with interlinked components, and geometry that would be otherwise difficult to produce with a mold.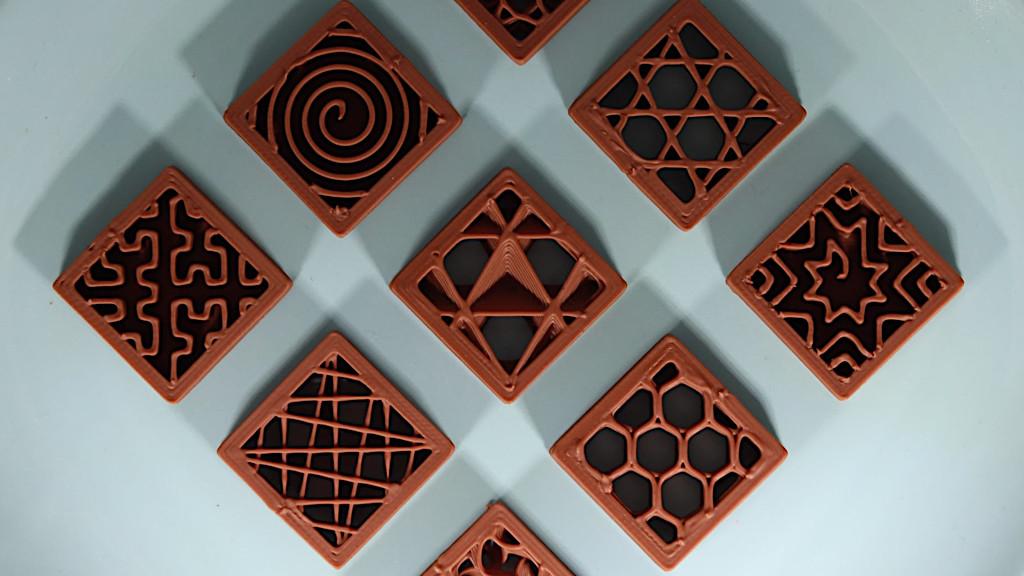 The nature of additive manufacturing also allows for quick changes in geometry, so making custom products like the chocolate bars pictured above is as easy as making a quick update to the 3D design and hitting print. The print-ready chocolate cores are currently advertised at a price of $49 for a pack of 10, with both milk and dark chocolate available at launch. The chocolate offered by Cocoa Press is an in-house formulation which features a mix of cocoa solids and RSPO certified sustainably-sourced palm oil.
The Cocoa Press 3D Printer
Unlike a traditional 3D printer that uses a spool of filament or a bottle of resin, the Cocoa Press 3D Printer uses specially-designed cartridges of chocolate that are fed through a dual heating system. In an in-depth video hosted by YouTuber MandicReally, Cocoa Press founder Ellie Weinstein covers the features and usage of the 3D printer, as well as demonstrates the type of models it is capable of creating. Users who are familiar with filament-based 3D printers will already understand some of the basic design concepts for printing models.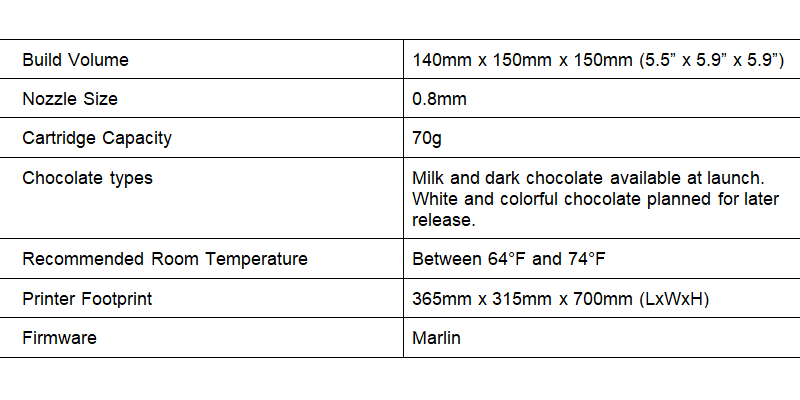 Where to Buy the Cocoa Press
The Cocoa Press 3D Printer printer is currently available as a DIY kit with a launch price of $1,499. The printer can be reserved with a refundable $100 deposit, with the $1,399 balance plus shipping and taxes due in the fall of 2023 when the printer ships.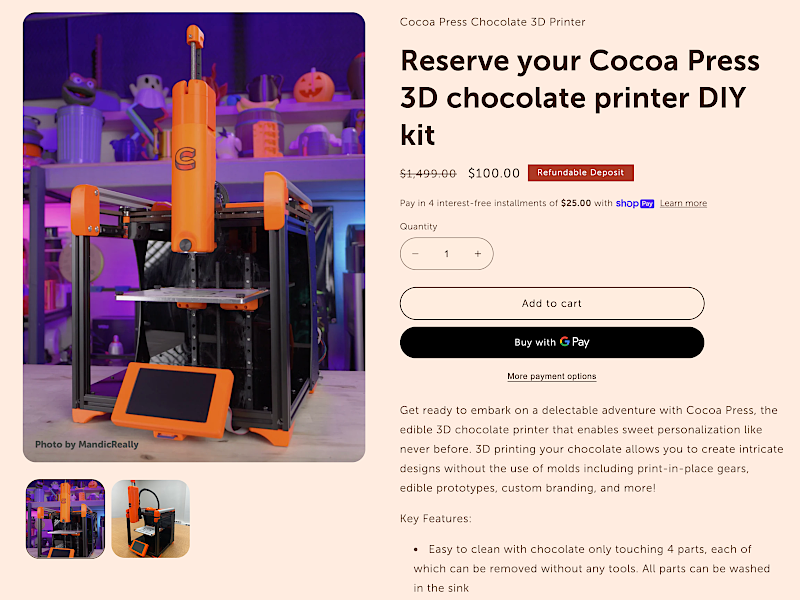 The Cocoa Press can be assembled in about 10 hours, and no prior electronics experience is required. The kit requires 3D printed components for assembly, which the user will need to download and 3D print. For users without a 3D printer, Cocoa Press states "…an optional 3D printed parts add-on will be available during the order completion process this fall.", which will be useful for anyone interested in a more turn-key machine.
Professional packages that feature a fully assembled 3D printer start at $3,995 and are scheduled to start shipping in early 2024.
To learn more, visit the Cocoa Press site.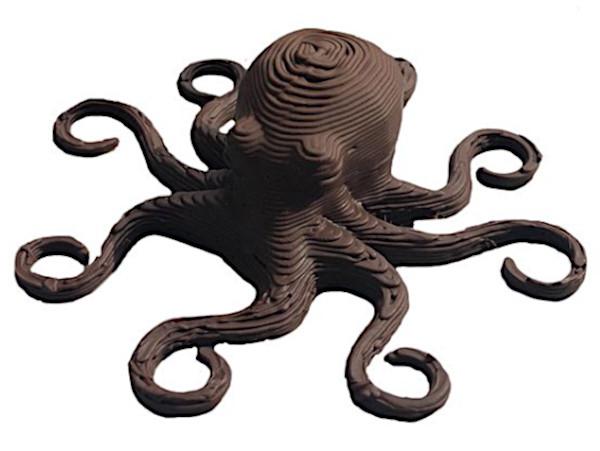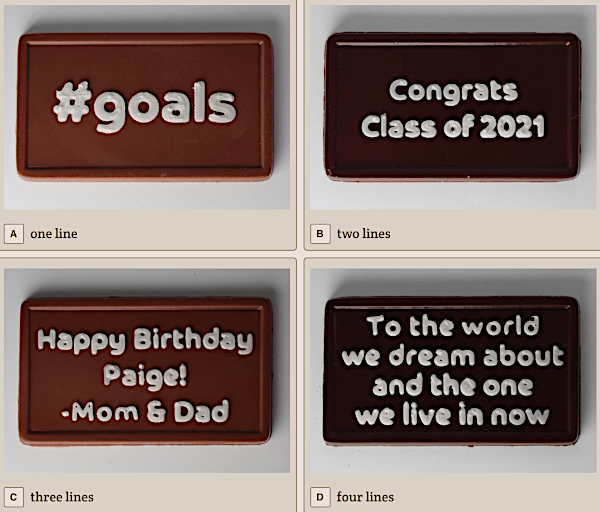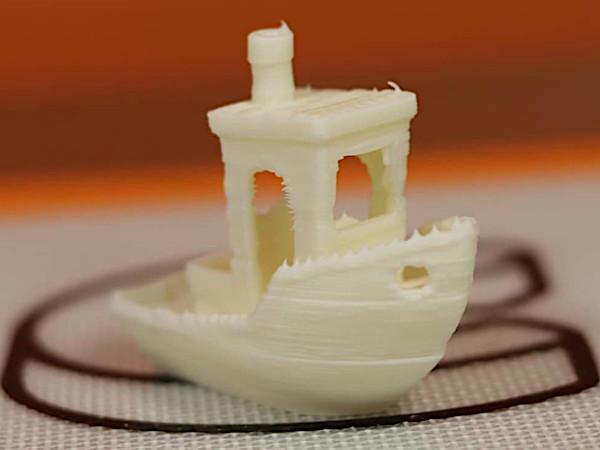 Read more: Paste Extruder
If you've ever wanted to modify your 3D printer so it could make food, there's no better time than the present to give it a try! Although it may seem like a futuristic concept, you can 3D print food out today and be eating it by tonight.