The Cocoa Press Chocolate 3D Printer is the perfect example of how the unique vision of an entrepreneur can be realized and brought to market by utilizing 3D printing at every step of the process. Cocoa Press founder Ellie Weinstein originally began working on the concept of 3D printing chocolate in 2014 while studying mechanical engineering at the University of Pennsylvania, and her efforts have culminated in the Cocoa Press Chocolate 3D Printer. The Cocoa Press is a machine capable of converting 3D models (like the 3D Benchy pictured above) into a series of printable toolpaths that can be extruded using a variety of artisanal chocolates.
3D Printer Specifications:
Build Volume 8" x 6" x 6" (20 x 15 x 15cm)
Layer Height 0.3 – 0.5mm
Nozzle Size 0.8mm
Cartridge Capacity 70g
Printer Weight 100 lbs (45kg)
Printer Size 19" x 23" x 30" (not including 4" feet) (50 x 60 x 76cm, 10cm feet)
Touchscreen 5" LCD (13cm)
Extruder Food Grade Steel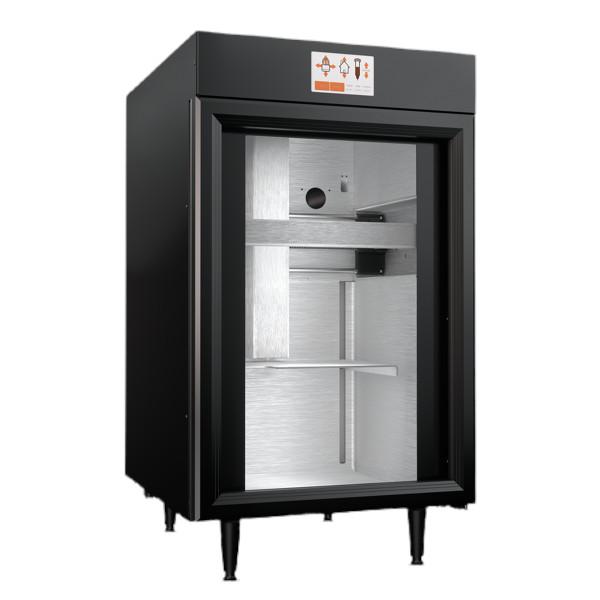 Food 3D Printing Industry
There are few industries with as broad an appeal as 3D printing, and this is partly due to the ability to adapt 3D printing technology to nearly any application that can be thrown at it. Printing food with 3D printing is a perfect example; this science-fiction inspired industry has appeared in the past few years and matured to the point where the machines are able to be purchased directly from manufacturers. With an initial launch date of Summer 2021 scheduled for the first production run of machines, the Cocoa Press is nearly ready to start shipping and printing chocolate for everyone who is interested.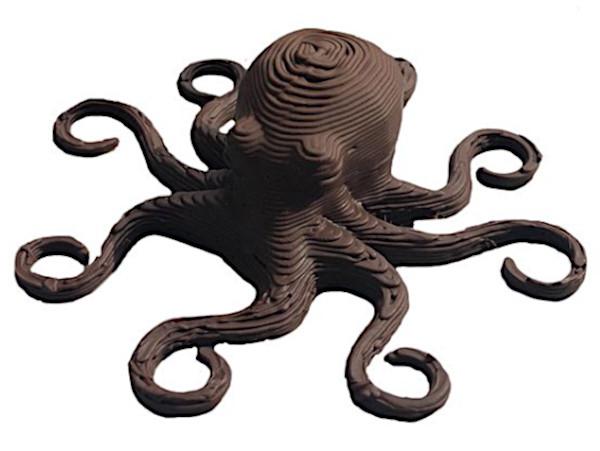 3D Printing Chocolate on the Cocoa Press
Similar to a standard filament-fed FFF (Fused Filament Fabrication) 3D printer, the Cocoa Press extruders chocolate in a layer-by-layer fashion to create a complete 3D model. This layer-by-layer process has many of the same benefits as well as considerations as an FFF 3D printer, with complex structures requiring DFAM (Design for Additive Manufacturing) consideration to optimize for this process. Cocoa Press has published a "Frequently Asked Questions" page on their site that tackles several of the common questions that would come up when initially discussing this technology, including what types of chocolate are 3D printable, what type of components are used in the 3D printer, and what steps are involved to produce a printed piece of chocolate from a 3D model.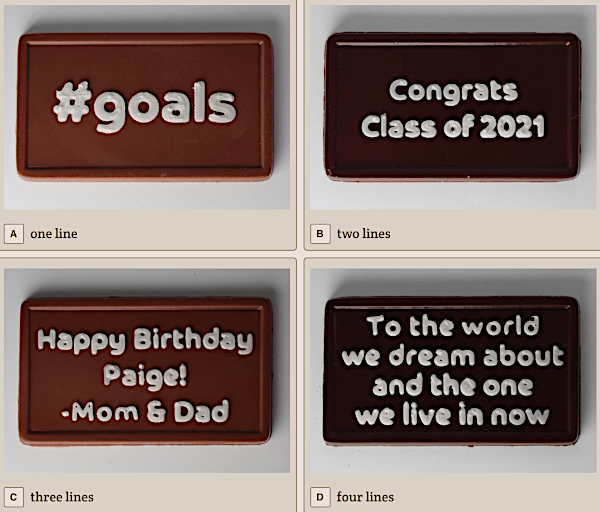 The Cocoa Press Chocolate 3D Printer
The Cocoa Press Chocolate 3D Printer is a machine designed very specifically for 3D printing chocolate, so the features and specifications of the machine are a little different than most. Similar to how nozzles on an FDM 3D printer can be swapped out to increase material flow, the nozzle on the Cocoa Press is a .8mm nozzle, which can allow for a thicker toolpath of material during printing. In addition, the Cocoa Press uses a cooled build chamber as opposed to a heated one, which is the opposite of what you might expect from a machine that is depositing material layer-by-layer.
How to Buy the Cocoa Press
The Cocoa Press Chocolate 3D Printer is currently listed on the Cocoa Press site and interested parties should reach out directly via their Contact Us page to learn more information regarding price, timeline, and availability. In addition, Cocoa Press maintains an active social media presence on Twitter, Instagram, and Facebook and can be reached at any of those sites. In addition to the Cocoa Press Chocolate 3D printer, you can also order custom made chocolates made on their machine for special occasions using a custom chocolate design page on their site without needing to provide artwork of your own.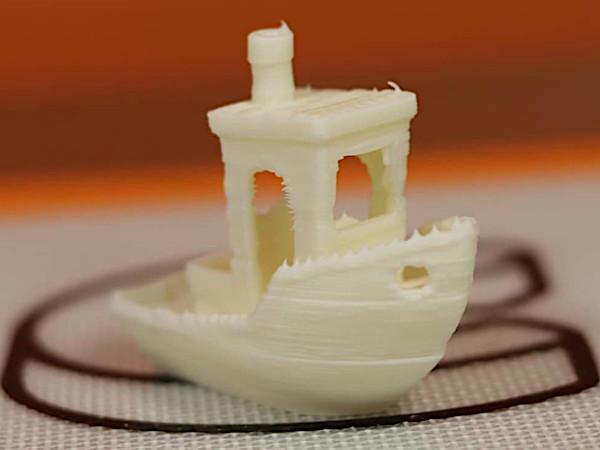 If you've ever wanted to modify your 3D printer so it could make food, there's no better time than the present to give it a try! Although it may seem like a futuristic concept, you can 3D print food out today and be eating it by tonight.