In the FDM 3D printing world, E3D attracted a lot of attention by launching the RapidChange Revo extrusion ecosystem. A UK-based company is known for developing and producing hotends and upgrades for desktop 3D printers. Its V6 HotEnd is very popular and used by respected brands. Let's take a closer look at E3D's latest innovation.
E3D Rebranding
It is important to mention that just before the new product announcement E3D went through rebranding. The company that was founded ten years ago has significantly expanded, became a trusted partner to manufacturers, and earned the lasting respect of the 3D printing community with constant innovations in the extruder and other 3D printer systems.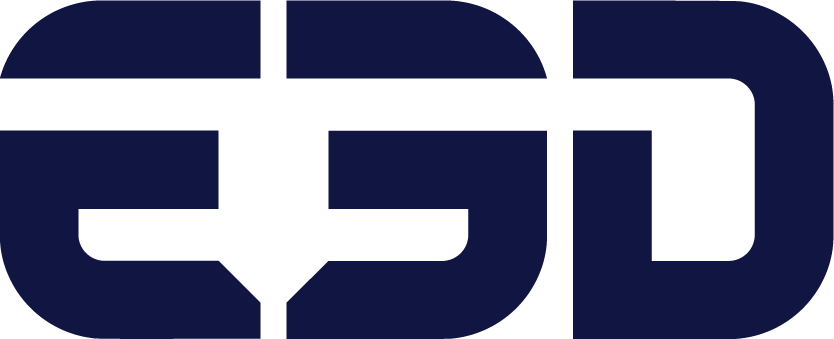 At the first glance, we can see that the logo became cooler. Instead of the previously busy design with the extruder and gear elements, we have a stylish E3D in all capitals. But the changes are not only about the look. While E3D-team actively engages with the community by organizing 3D printing contests and collaborating with the leading influencers, Sanjay Mortimer, Founder-Director, famous in the community for his hairstyle, builds closer ties by appearing on various YouTube channels.
Clare Difazio, Head of Marketing and Product Strategy at E3D comments:
While it might just look like a website refresh and new logo to those outside the 3D printing industry, it is so much more. We've developed such a loyal customer base and really want to nurture, retain, and grow that with clear product messaging and a strong, professional brand identity.
RapidChange Revo Extrusion Ecosystem
What is it for? First of all, to make users' lives easier. For most designers and makers 3D printers are just a tool to complete their projects and changing the nozzles and everything involved around it should be as easy as possible. This is where E3D comes in with their new system.
Basic Specifications:
Max temperature: 300°C
Nozzle sizes: 0.25mm, 0.4mm, 0.6mm, 0.8mm
Nozzle materials: Brass
When I first saw these new nozzles with the game-changing design at the TCT 3Sixty trade show, it stunned me – such a simple solution for the existing challenge. A nozzle has to be wide enough so it can be screwed and replaced by hand without using any tools. Here are the main features of the new system:
– Compatibility. One of the RapidChange Revo family HotEnds Revo Six is compatible with the V6 HotEnd system and, according to the manufacturer, it should be easy to swap the system to enjoy a better experience.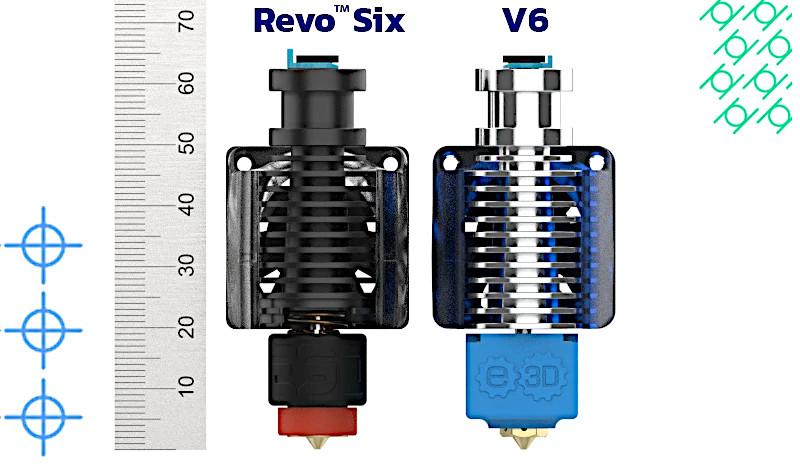 – Identification. When operating FDM 3D printers and using different nozzles, it is easy to confuse nozzle sizes. As a result, the applied slicer software settings may be incorrect for a particular nozzle setup. A colored silicon sock works as a size identifier.
– Safety. As Revo nozzle swap works smoothly, it eliminates the chance of damaging thermistor wires. Also, the possibility to change a nozzle at a room temperature is a great innovation. No more anxiety (and burning fingers) while changing a very hot nozzle.
In my personal experience, I managed to damage the hotend's thermistor wires by changing the nozzles regularly on my Original Prusa MK25S after 3 years of use. Swapping between 0.4 and 0.8 nozzles is a frequent practice. A new thermistor is inexpensive and it is not difficult to install it, but of course, I would rather not deal with this.
The E3D Team definitely designed the new system with safety on their minds. You can find the more detailed specifications in their blog.
Patented Innovations
E3D is well known for its dedication to the open-source movement. Popular V6 hotends, nozzles, and their variations are widely used around the globe. The new RapidChange Revo nozzles and the system are patented and here is the link where Team E3D gave a clear explanation why they had to go that way.
Survey
E3D is known for its close collaboration with the 3D printing community and listening to its feedback. Here is the most recent survey where the company asks: on what FDM 3D printers Revo system should be implemented.
Events & Trade Shows
The best way to have a closer look, learn more about RapidChange Revo extrusion ecosystems and chat with the team is by visiting the trade shows such as ERRF, MRRF, TCT 3Sixty, Formnext, and others.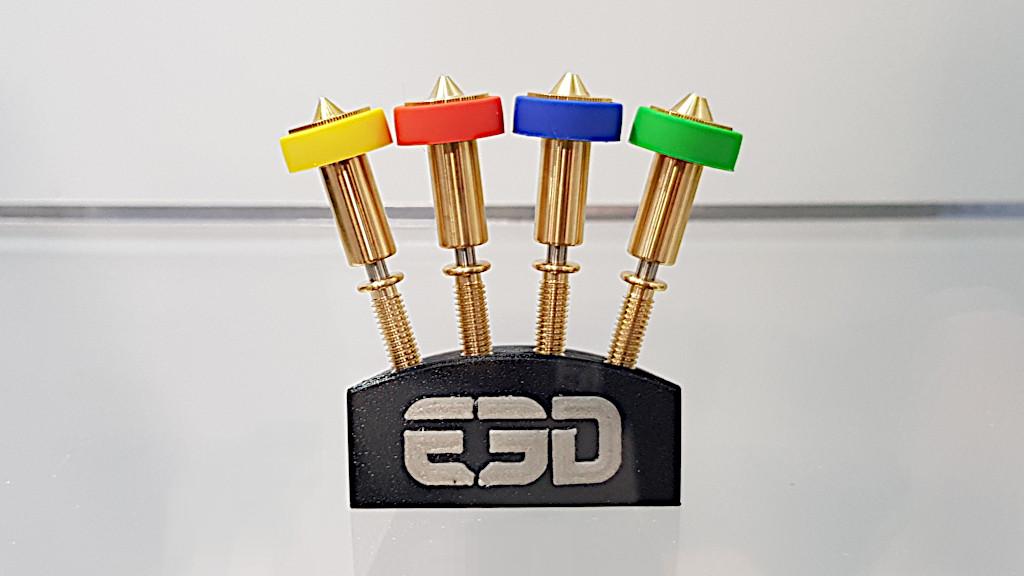 How to Buy RapidChange Revo Systems
Revo nozzles are available for preorders on https://e3d-online.com/collections/revo.
The full Revo HotEnd set with 3 nozzles will cost approx. 120 USD. It should be open for pre-orders in December with shipping directly from E3D and their resellers by the end of the year.
Conclusion
E3D rebranding and delivering the new innovative system came at the right time for their 10-year anniversary. The team proves to be full of ideas and keeps bringing new products to the market. Watch this space.
Read More: Revo Six Quick Look & Review Video
The E3D Revo Six was designed as a drop-in replacement for E3D V6; a common hotend found on 3D printers. The Revo Six ships with a heatbreak cooling fan and clear cooling duct attached, along with the wiring required to hook it up to the 3D printer board. E3D has released both a 12V as well as a 24V version of this hot end, so make sure you have selected the correct unit for your system if you are upgrading.