If you are active on social media, you may come across weekly, monthly and even yearly challenges, promoted by people you follow. Here you can find 3D design or 3D printing related 30 day challenges that are about to start, are ongoing, or happened in the past. We will dig into the subject and find out how 30 day challenges empower designers.
Table of Contents:
List of 30 Day Challenges
#3December2022Challenge
From December 01 to December 21
Organized and promoted by Sketchfab
The art challenge is simple: create one model per day for 21 days using the prompts that we provide.
Website
#sculptober2022
From October 01 to October 31
Organized and promoted by Follygon
Website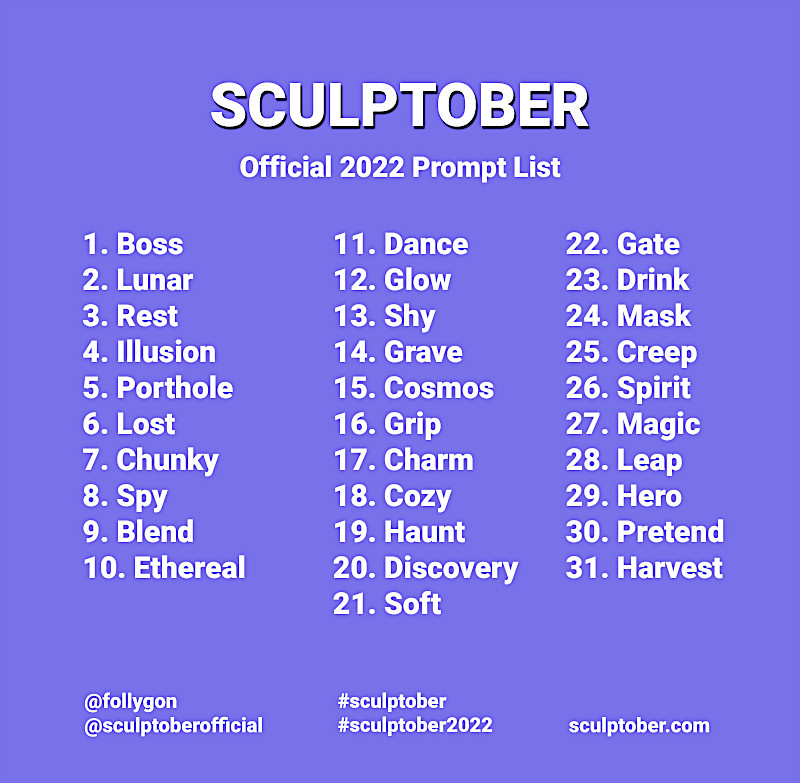 #sculptjanuary2022
From January 01 to January 31
Organized and promoted by CGBoost
Website
#3December2021
From December 01 to December 31
Organized and promoted by Sketchfab
Website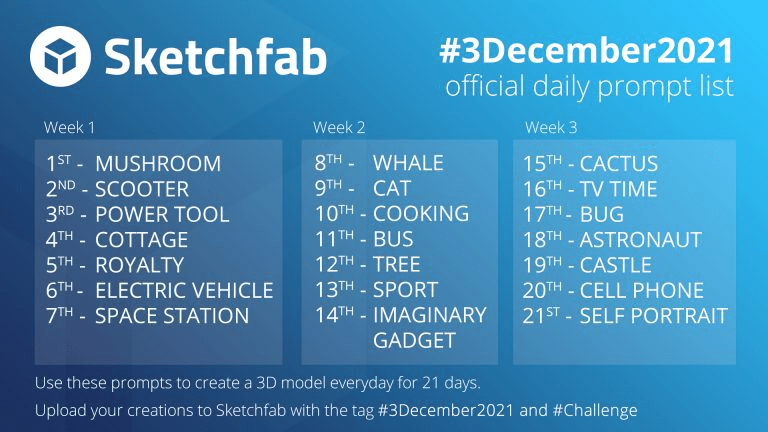 #sculptober2021
From October 01 to October 31
Organized and promoted by Follygon
Website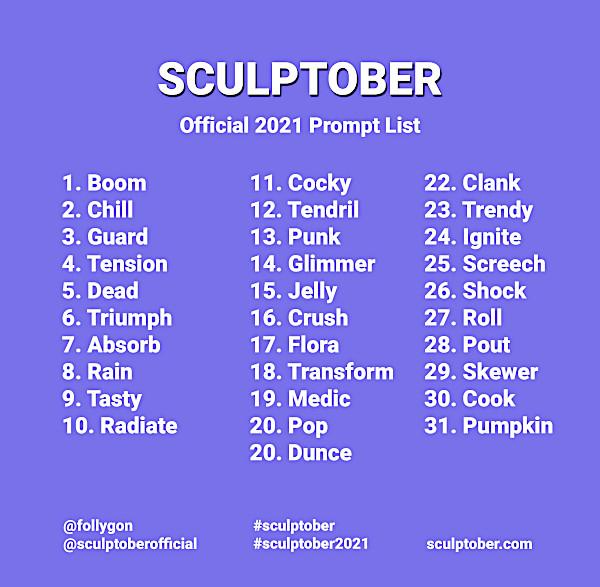 #sculptjanuary2021
From January 01 to January 31
Organized and promoted by CGBoost
Website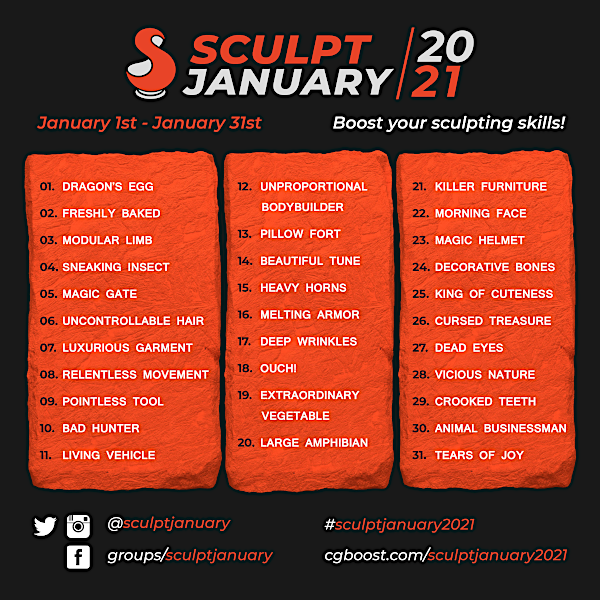 #3december2020
From December 01 to December 21
Organized and promoted by Sketchfab
Website
#sculptober2020
From October 01 to October 31
Organized and promoted by Follygon
Website.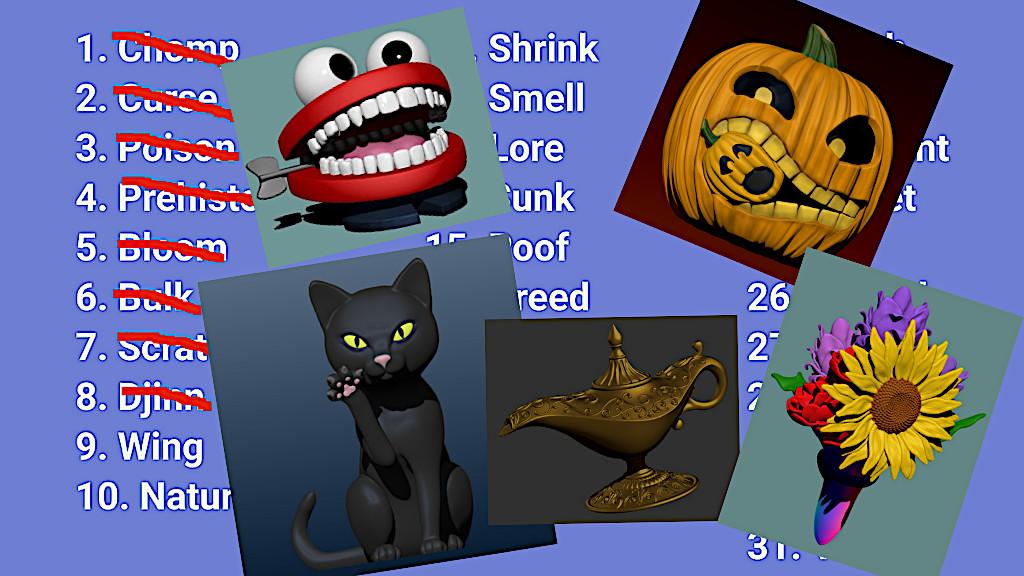 30 Days – Is It Enough to Improve Designing Skills?
According to participants, yes, but not directly. You won't wake up as a PRO after 30 days. Such challenges make a big push towards change of the behaviour. In this case, designing daily, open-mindedly / creatively, day by day, results in turning the process into routine. When routine is established, be it writing, drawing, designing or anything else – perfection will come with experience.
A study published in the European Journal of Social Psychology found that the length of time it takes for a new behavior to become automatic varies from 18 days to 254 days. The more difficult the behavioral change was perceived, the longer it took for the habit to form.
Source: EASP
According to scientists, behavior change comes approximately after 66 days. The bigger the behavioral change, the longer it will take and vice versa. As for learning the skills in 3D design, if you have already designed a model or two, then it should be easier for you to add a 3D designing routine into your daily life after such as 30 day challenges. Advanced design skills will come with experience.
Social Media Role in 30 Day Challenges
Social media attention and light competition apparently help to go through this challenge. Partly it has the same effect as going to the gym either with friends or alone. Partly it's because of social media exposure, increasing the following base, etc.
Here is what 3D designers say about 30 day challenges:
Tessa (SparkyFace5): I enjoy sharing with the community and seeing what other people are creating. I also think it's a great thing to help develop momentum and to get away from perfectionism. It's a little win each day to produce something new.
Jason (PrintThatThing: I enjoy creating with a global community and challenging myself out of my comfort zone.
Chelsey (CaosCoreTech): What I like most about the sculptober challenge is that it forces you to be more creative, and make a quick decision and just go with it. You don't have a lot of time to over think what you are going to do when you are trying to finish a model a day!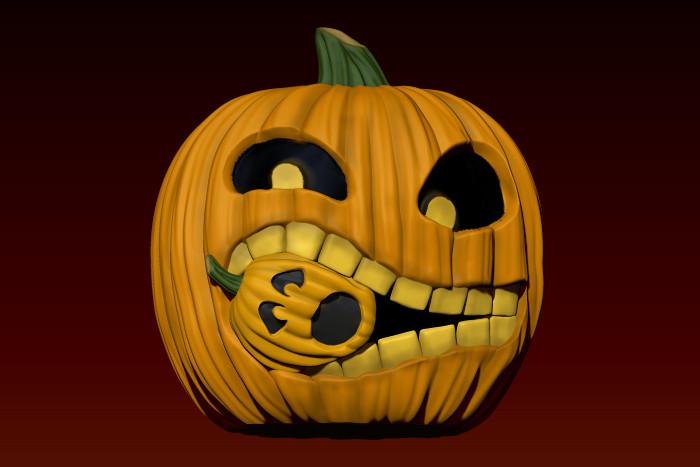 Ben (Follygon): For me, Sculptober is the way to get back into the creative mindset with extra fun.
The best way to follow such 30 day challenges is following special hashtags on Twitter and Instagram. If Twitter is good to interact with creators and share their masterpieces, then Instagram works well as a gallery. For example, we quickly found 100+ entries of Gjinn on Day 8 of Sculptober 2020 challenge on Instagram.
To make it more accessible for challenge followers (viewers), we would suggest promoting the idea to tag each day separately: like #sculptober1 #sculptober2 #sculptober3 etc. (Just an idea)
The Best Time for 30 Day Challenges for Designers
According to our observation, the best months for 30 day challenges for designers are October and January. If January challenges kick-off together with all sorts of New Year resolutions, then October is the 2nd month of the academic year, which comes after September warm-up month.
In the 3D printing community, October is designers' month indeed. Just briefly scanning social media we found Inktober, Pixeltober, Sculptober, Blendtober, and Scantober, etc. There may be more…
Types of 30 Day Challenges
3D Printing – #printober
Printober, or with any ending after "Print", is not a challenge this year, but just a hashtag on social media. However, we see some potential in turning it into a nice challenge at some point.
CONS: It is harder to organize such a challenge and justify it, as plastic prints and failures may quickly become an excessive waste, bad for our environment.
PROS: 3D Print 30 day challenge could help to gain slicer software skills, for example, and test the endurance of 3D printers (torture test).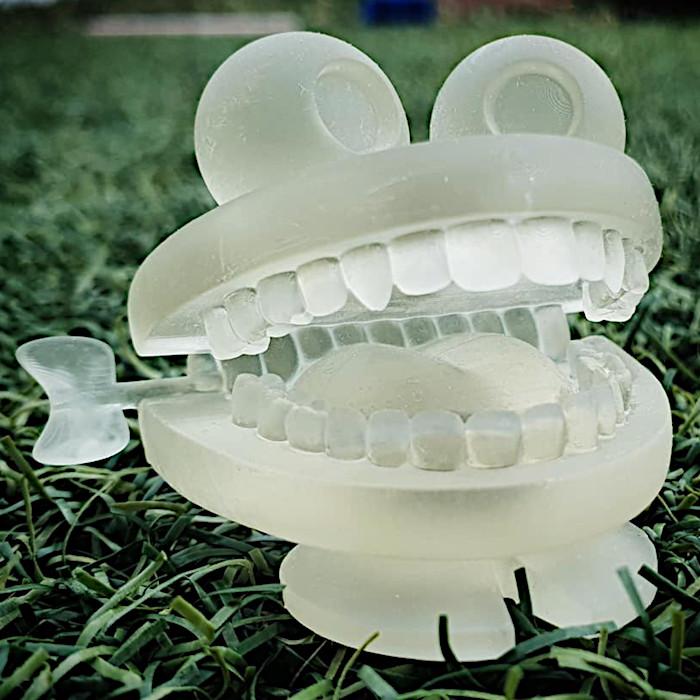 3D Scanning – #scantober
The results from 3D scans in most cases can be further edited in 3D design software and later 3D printed. Andrew Sink encourages to participate in the Scantober challenge. We are curious to see how it will turn out this year and we hope that next year this initiative will have a great resonance.
Software Focused Challenge – #blendtober (Blender3D)
Similar to Sculptober but completed in Blender 3D software specifically. Blender users can freely add the second hashtag together with #sculptober. On Instagram, the Blendtober hashtag has 150+ entries, Sculptober has 7K+ (at the moment of writing this post).
Holiday Season Challenge
Christmas Advent 3D Printing
by RichRap
365-Day Challenge
#3DP365Project
by Jeffrey R Wright
Please contact us or post in the comment section below if we missed any 30-day challenge that is 3D design or 3D printing-related and we will update this list accordingly.
Design Shuffler – Idea Generator
A design idea generator by ptt.live Design Shuffler is a great tool for refuelling inspiration or for 30 or more-days challenges. Instead of procrastinating and thinking about what to design this tool helps to get into the process quicker. We wrote a detailed review of the shuffler and explained how to use it.
On this website, you may find a table with many entries with 3D printing competitions. The format of these competitions varies.