If you've ever been interested in using your smartphone as a 3D scanner, there's no better time than right now to give it a try. There are many high-quality 3D photo apps available that will allow you to create and edit a scan on your smartphone which you can use for any number of applications. If you want to try out some low-cost Android or iPhone apps that can create 3D printable models, keep reading and try some out yourself.
Polycam LiDAR App for iPhone and Photo Mode for Android Free/Pro
Website: Polycam
Apart from the LiDAR function, which only works on iOS, sophisticated scanning apps have multiple functions such as: Photo Mode (Object Capture, Photogrammetry via Cloud) for generating 3D models; Room Mode for floorplan functionality; and 360 Mode for capturing surrounding views, among other functions. With the hassle-free switching between LiDAR and Photo Mode, the Polycam app (iOS version) became a handy two-in-one 3D scanning application. Read the full review here.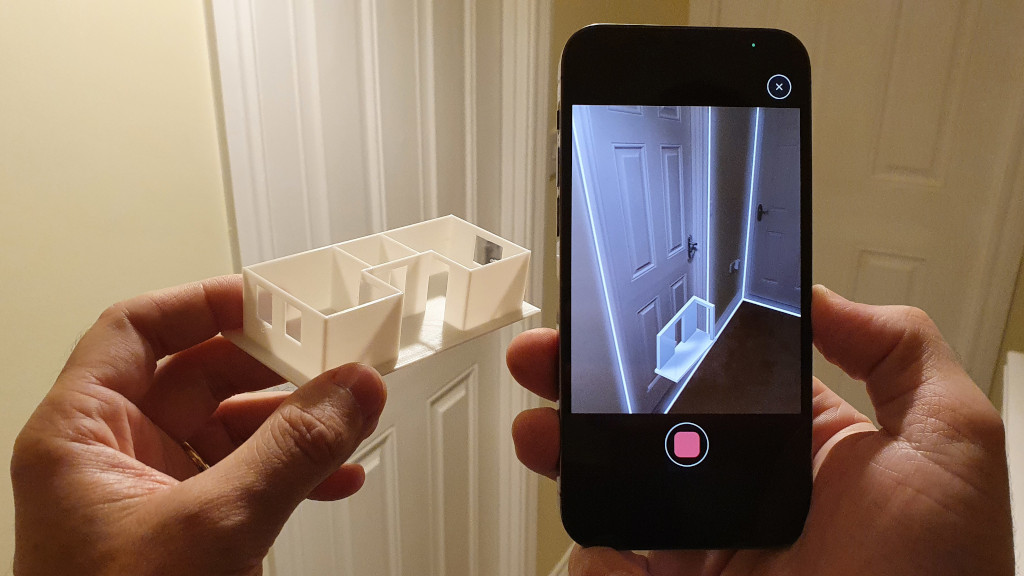 The new feature is an integrated Apple's RoomPlan, a new "ROOM" button in the app. The Room Mode is a modern 3D floor plan building feature that uses LiDAR technology to precisely capture distances between the walls, doors, windows, etc. Then a newly developed technology powered by Apple's ARKit instantly recreates the scanned area live with pieces of furniture and precise measurements. Read more about such functions as Rooms and Teams here.
By promptly implementing new emerging technologies, Polycam became a world-leading 3D scanning app. With the focus on the shareability of high-quality 3D scanned content, Polycam successfully attracts a lot of attention from social media and secures the growth of its community.
TRNIO – 3D Photo App for iPhone (iOS, $4.99)
App Store: Trnio 3D Scanner
TRNIO is a photogrammetry app that allows you to capture photos, combine them, preview them in-app, and export a 3D mesh of your object. TRNIO is a great way to get started with photogrammetry, as it doesn't require any previous CAD or 3D design knowledge. TRNIO is a cloud-based photogrammetry app that doesn't use local resources to make a mesh, so you need to have access to Wi-Fi to upload the photos and create a mesh.
TRNIO uses a guided interface to assist you in walking in a circle and capturing all angles of your model. Typically, making three passes (low upward angle, middle straight-on angle, and high downward-facing angle) will give you full coverage of a model and create a full mesh. TRNIO also allows you to import a batch of photos to create a model, so you can take your time when capturing the photos. Using the batch upload functionality, I've made some really impressive models with very detailed textures.
If you have photography experience and are interested in trying a photogrammetry app, TRNIO is a great place to start. The primary downside is the cloud-based nature of the app, which doesn't provide feedback on failed scans. If you upload a batch of pictures and the stitching process fails, it can be helpful to know which picture caused the problem. TRNIO can also be a little unpredictable with cloud render times, with some being done almost immediately and some taking upwards of an hour.
Scandy Pro – 3D Scanning App for iPhone (iOS)
App Store: Scandy Pro 3D Scanner
(iOS, free to scan, full functionality subscription starting at $1.99/week)
Scandy Pro is an iPhone app that uses the front-facing FaceID camera on the iPhone X and up to create a 3D mesh. Scandy Pro is great for scanning small-to-medium sized objects and can export in .ply, .obj, .stl 3D mesh formats, as well as in the .usdz format for AR applications.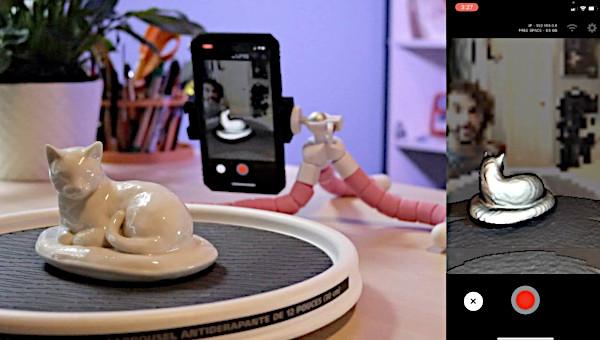 Using a rotating turntable, I was able to make a very accurate copy of a ceramic cat using Scandy Pro. The workflow is simple: just turn on the camera and start rotating your model. There are some basic editing tools built into Scandy Pro (decimate, plane cut, smooth, etc.), but I found myself using the "Auto Clean" function the most. Auto Clean will automatically eliminate any floating pieces of geometry that are not part of the primary mesh, and can save a lot of time in the clean-up process.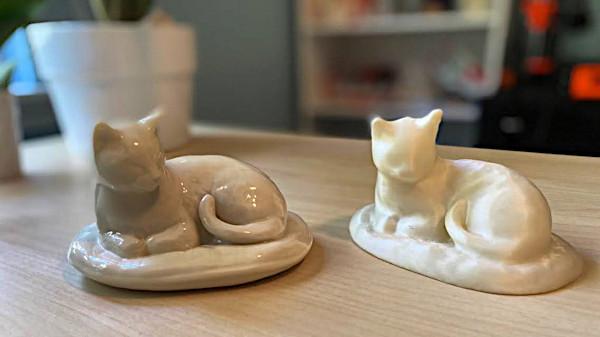 Scandy Pro is a free-to-use app that can be downloaded and used at no cost. The full functionality of Scandy Pro is available through a subscription model, with pricing ranging from $1.99/week up to $49.99/year for unlimited exports. If you're interested in learning about the scanning process and just want to experiment with making some scans, this is a great way to get some free experience.
Qlone – iOS and Android 3D Photo App
App Store: Qlone 3D Scanner
Google Play: Qlone 3D Scanner
(free to scan, $30 for full functionality)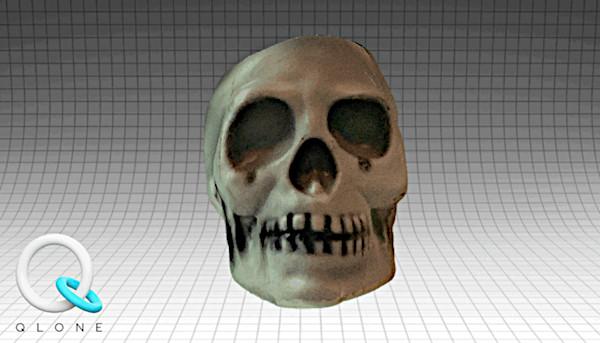 The Qlone app uses a 2D printed calibration mat to align the model in space and uses the app interface to guide you into scanning the entire part. There is also an optional mat you can use as a backdrop if you're interested in getting a more accurate mesh. Once your part has been scanned, Qlone quickly processes it and presents you with the textured mesh.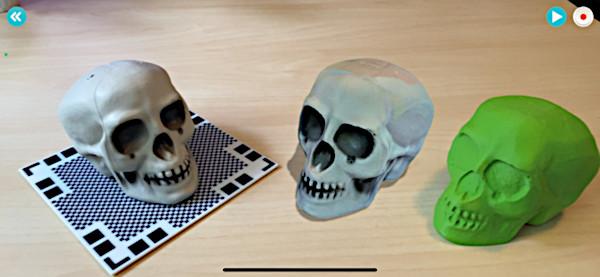 A powerful tool offered by Qlone is the ability to take multiple scans and combine them together. This allows you to capture both the top, bottom, and sides of complicated objects that can't be captured in a single pass. Qlone also offers a full suite of in-app editing tools, including mesh decimation, texture painting, and my personal favorite, bump map displacement. Bump map displacement will take your texture and use it to emboss the mesh, creating an added level of detail to your finished mesh that gives an added layer of realism.
Qlone offers a lot of AR functionality, including a built-in AR viewer as well as .usdz file output capability. In addition to AR, Qlone can also output a .gif, an .mp4 video, and a high-res image of the model. For the price, it's hard to beat the level of functionality offended by Qlone on a smartphone app but some users may not be happy with the size or geometry limitations of the printed mat.
Bellus3D – 3D Face Scanning Selfie App (iOS)
App Store: Bellus3D
(free to scan, $0.99 to unlock each scan)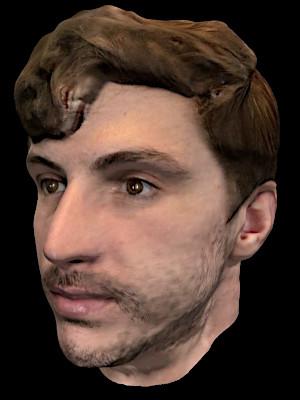 If you're interested in capturing an accurate scan of your face, Bellus3D is the perfect app for the job. Bellus3D uses a guided interface to help you create a full scan of your head, and can capture either face, face + neck, and full head. The app will create a fully textured mesh with some basic editing features built right into the app. Once you're happy with the finished scan, you can export it as either an .obj or an .stl file, with control over the overall smoothness and mesh density.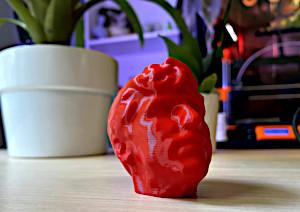 Bellus3D uses a pricing model that is a little bit different from most other smartphone apps. Bellus3D is free to use, and you can try it out and make a scan for no cost. However, if you want to edit or export your scan, the price is $0.99 to unlock each scan. This means this app is a very cost-effective way to make a few scans but can become expensive if you are running 50+ scans. If you are just interested in making a 3D scan of your own face, Bellus3D will allow you to make as many as you'd like until you're happy with the results and then you can spend $0.99 to download it. This makes Bellus3D a very cost-effective app for making a single face scan.
Conclusion and LiDAR
These are just a few 3D scanning apps that are available on your smartphone, and there are new ones popping up all the time. The launch of the iPhone 12 with a back-facing LiDAR scanner means there are going to be many more scanning apps launched soon, with an emphasis on both 3D meshes as well as making content for AR platforms. It's a good idea to get familiar and comfortable with 3D scanning apps, because there's never been a better time to start scanning than right now in 2021!
Read More: Photogrammetry – with a Mobile Phone Camera
One of the convenient ways to 3D scan objects or the scenery is by taking pictures from all angles using a mobile phone camera, what's known as photogrammetry …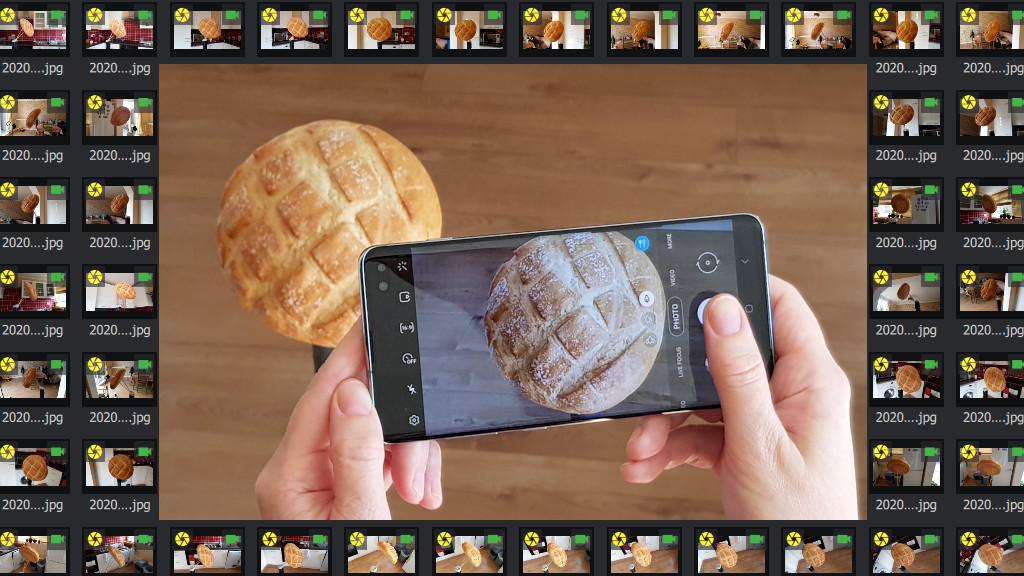 3D Scanning Blogs, Lists and Reviews
Thanks to the different emerging technologies, 3D scanning is becoming more accessible and user-friendly. Here is a collection of blogs and reviews on photogrammetry and 3D scanning.