Just in time for the new iPhone and iOS launch, Polycam announced the introduction of the new powerful features, namely Room Mode and Teams. By promptly implementing new technologies, Polycam became a leader among 3D scanning applications. Let's try the new features and see where these can be used.
Table of Contents:
About Polycam
Polycam is a mobile phone app that is known for promptly implementing new technologies for 3D scanning such as LiDAR and Object Capture. Starting initially as an iPhone app with the popular LiDAR technology with a LiDAR Mode, then quickly implementing Apple's Object Capture photogrammetry feature with a Photo Mode, Polycam now has a big community. Their Explore tab in the app has a collection of thousands of scans that have been uploaded by the community members around the world. We have featured Polycam in several 3D scanning-related articles and wrote a full review.
– PRO Version. Available to download for FREE initially, Polycam has a PRO version for professional users. PRO version costs monthly $7.99 and yearly $59.99. The PRO version has better scan processing capabilities and more export options.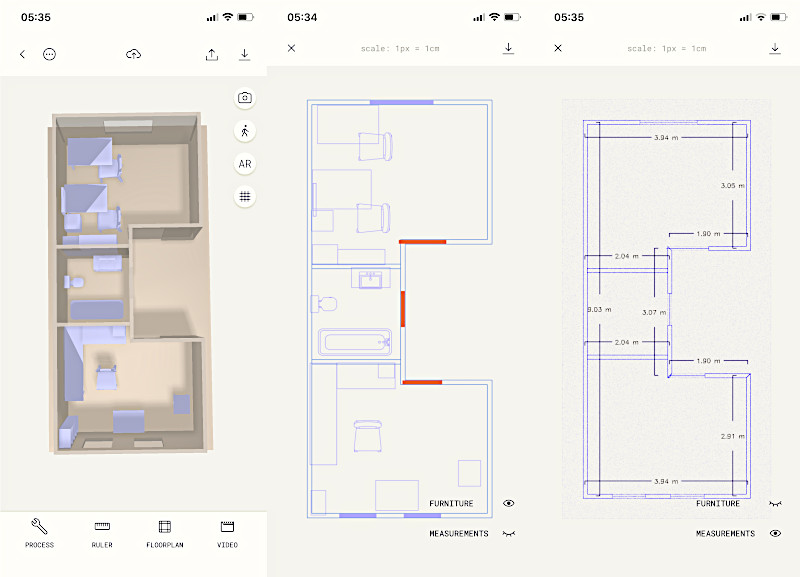 Polycam Feature Room Mode
One of the most recent features is an integrated Apple's RoomPlan, a new "ROOM" button in the app. The Room Mode is a modern 3D floor plan building feature that uses LiDAR technology to precisely capture distances between the walls, doors, windows, etc. Then a newly developed technology powered by Apple's ARKit instantly recreates the scanned area live with pieces of furniture and precise measurements.
As stated on the Apple developer page:
Powered by ARKit, RoomPlan is a new Swift API that utilizes the camera and LiDAR Scanner on iPhone and iPad to create a 3D floor plan of a room, including key characteristics such as dimensions and types of furniture.
Source: Apple
No special training is required before using this feature, and the emerging live 3D object of the room gives an idea of how it works and how to move the device for the best capture. After a few attempts, the process becomes even quicker.
Scanned using the Room Mode feature
MP4: Polycam
– Video. It is worth mentioning the Polycam's video-making capabilities featuring the results of the scans. Such mini videos are social media friendly and are easy to make and share. My MP4, for example, was made in a custom mode where I assigned custom keyframes and therefore ordered the camera to move in the direction I wanted.
Uses of the Room Mode Feature
– Home improvements. All who are planning home improvement may find this feature very welcome as it is very easy to get a floor plan with the recorded measurements. Then the application implements object recognition and adds a few pieces of furniture. The furniture pieces, that are shown live and as a preview, are generic and are uploaded from the library. So far, we saw beds, sofas, fridges, chairs, tables, shelves, etc., and even a bathroom unit as the toilet. To see the LiDAR capture, we need to process the scan which may take approximately 60 seconds, depending on the file size.
– Architectural model making. Various architectural prototypes can be created in a matter of hours. Furniture that appears on the scan can be toggled off. I downloaded an STL file of our 1st-floor scan without the furniture to 3D print it, here is the result.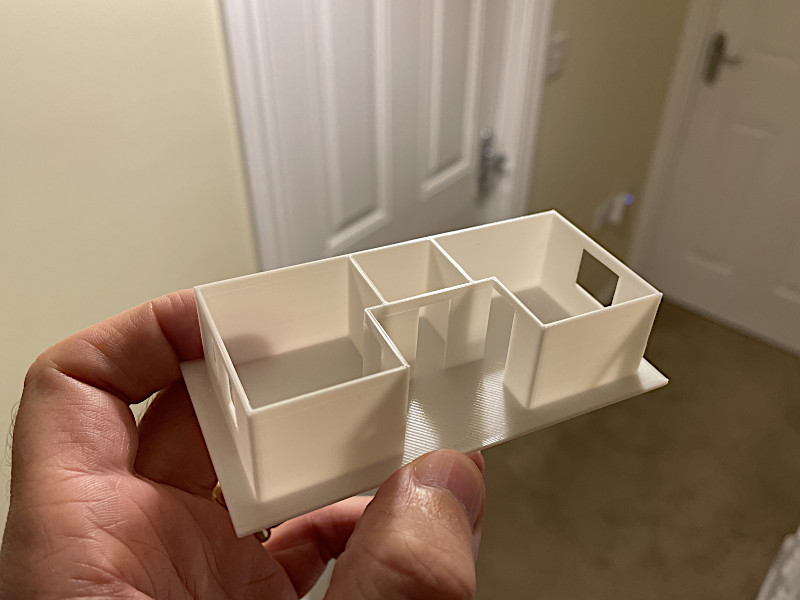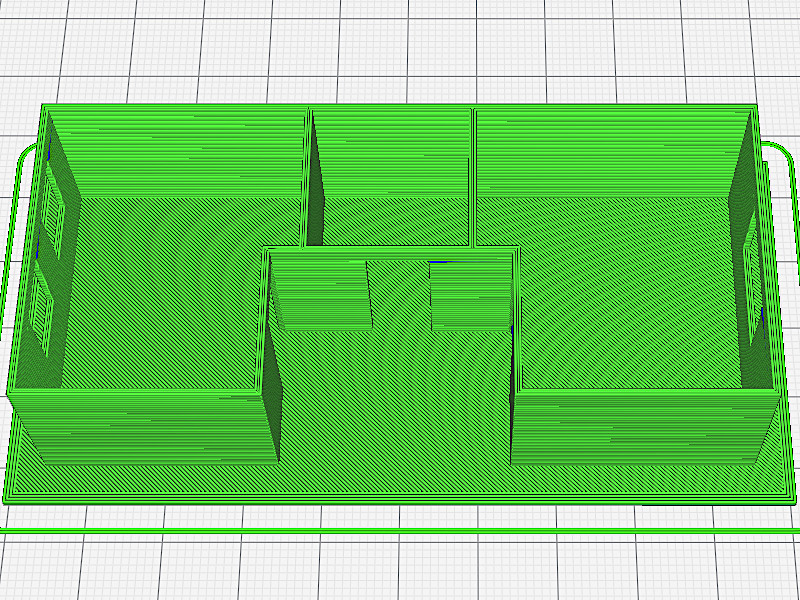 There shouldn't be any issues when 3D printing such a model on any FDM or resin 3D printer. To prepare the file for FDM 3D printing, I picked the Standard printing settings in the Cura slicer. 4″ x 2″ x 1″ (10 x 5 x 2.5cm) model took less than 2 hours to print. The print on the picture was made on a budget Elegoo Neptune 3 which I reviewed recently, using white PLA. There were no issues with bridging or bed adhesion.
– AR/VR/Metaverse. All who create virtual worlds may find this feature very valuable as it saves a lot of time. In professional hands, such scans can be turned into quality 3D assets.
Polycam Feature Teams
This feature is about licensing and joint projects. A single license can be purchased for multiple accounts. This is good for joint projects shared between employees or teachers and students.
Companies and schools/universities will be able to seamlessly incorporate 3D scanning into their workflows and classrooms. Data sharing will be possible, allowing for fast collaborations and learning.
Source: Polycam
Conclusion
By promptly implementing new emerging technologies, Polycam became a world-leading 3D scanning app. With the focus on the shareability of high-quality 3D scanned content, Polycam successfully attracts a lot of attention from social media and secures the growth of its community.
Download:
Polycam App for iPhone
Polycam for Android
Please mind that because LiDAR technology has not been developed for Android phones, only the Photo Mode feature is available.
3D Scan Sandcastles with Polycam
Artists creating beautiful but short-lived (seasonal) sand art could use Polycam to capture their work. It took me 5 min and 200 pics in the auto Photo Mode to scan this beauty! Read more in detailed guide.