A wide range of so-called "business card" sized models is available on STL-sharing websites. These models are small and flat, and therefore they are 3D printed in no time. They also consume a very little amount of printing material. Such card kit models can be a fun extra when sent with celebratory cards or just as a gift to a colleague at work. Let's take a look at them.
This Guide Covers
About Kit Cards
Card models are the type of a toy or a puzzle that will certainly appeal to those who like crafts and construction kits. There are endless variations that can be designed and printed on even a budget 3D printer. Such models may be for more advanced designers to create, but we should not worry as they are in abundance on file repositories and the collection keeps growing.
I was thinking why these models are called the business card models. They have nothing to do with business cards but designers were referring to the model size instead. This created keyword confusion because there are also collections of 3D printable real business cards.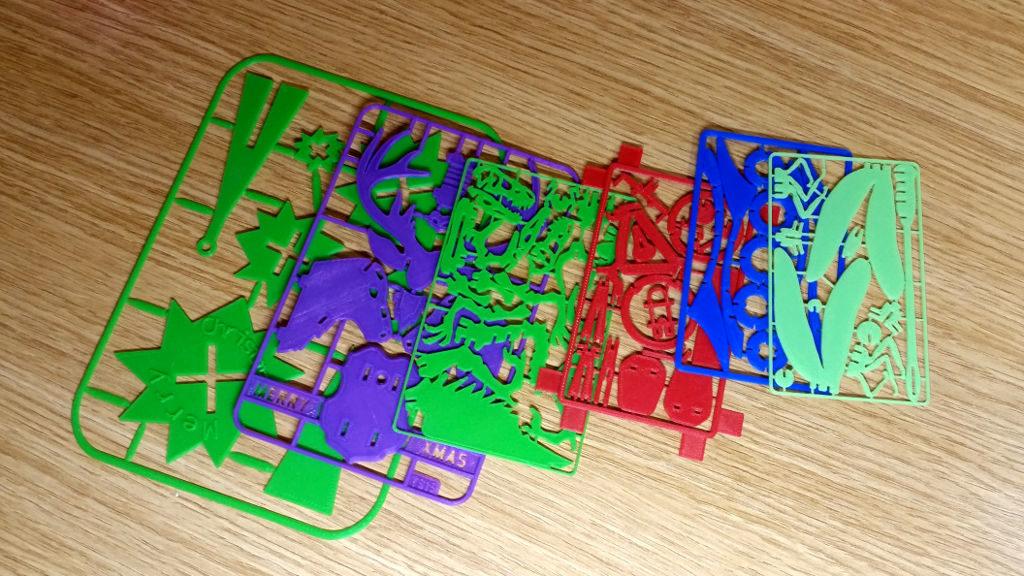 Card Models – General Tips and Tricks
– Use Filament Samples. With the right bed adhesion, these models are easy to print and require so little filament that even a sample is enough for several prints. I managed to print three velociraptor card models from a filament sample that came together with a 3D pen we bought. The same goes for the leftovers. Another good point is that, in most cases, depending on your printer, those filament bits don't need to be on spools. They are light and can be placed on your printer frame or a spool holder. We demonstrated this in our video.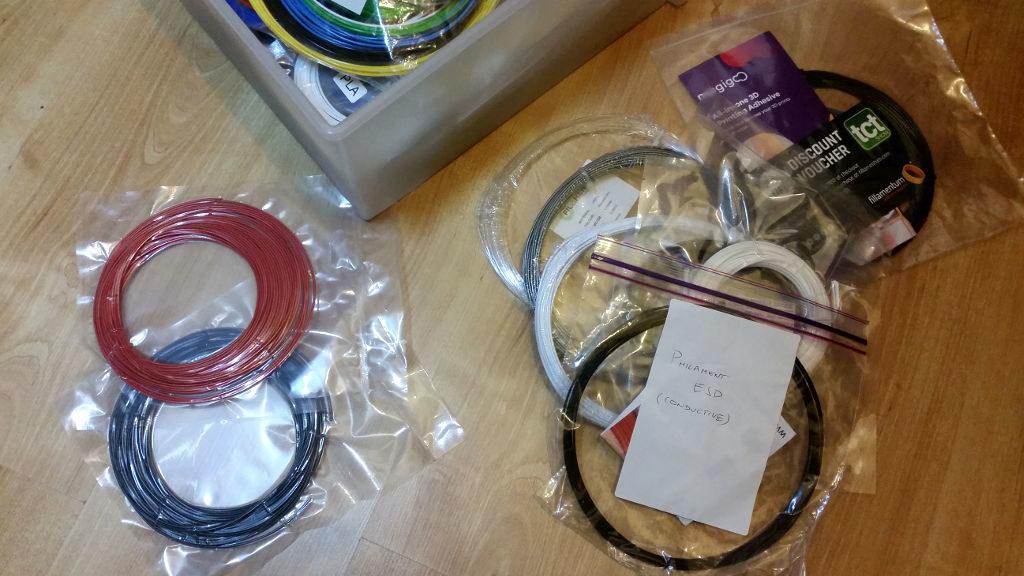 – Fragile. Smaller models with a high number of parts are more fragile. Tiny components can be easily broken or even lost while being detached from the card frame. Some models don't hold together very well, and after being assembled once, such models are not suitable to play with, unlike flexible articulated models, for example.
– Scaling. Maybe it is a good idea to scale a model, making it larger and easier to handle. Please mind that all x, y, and z vectors have to be scaled to keep the correct proportions.
– Easy-to-hard to assemble. Some models are harder to put together than others, and can be a real puzzle but don't be put off as most of them come with instructions.
– Choking Hazard. Although such models are fun to assemble, please beware that small bits can pose a choking hazard to little children.
Please watch the video below to see how the card models work.
How to Design – Guide by Nakozen
There is a comprehensive guide on how to design Kit Card models on 3DWithUs. An award-winning designer Peter Danskin aka Nakozen explains what software to use, helps to get the settings right, and shares valuable tips & tricks. And of course, there is a 3D printed model in the end.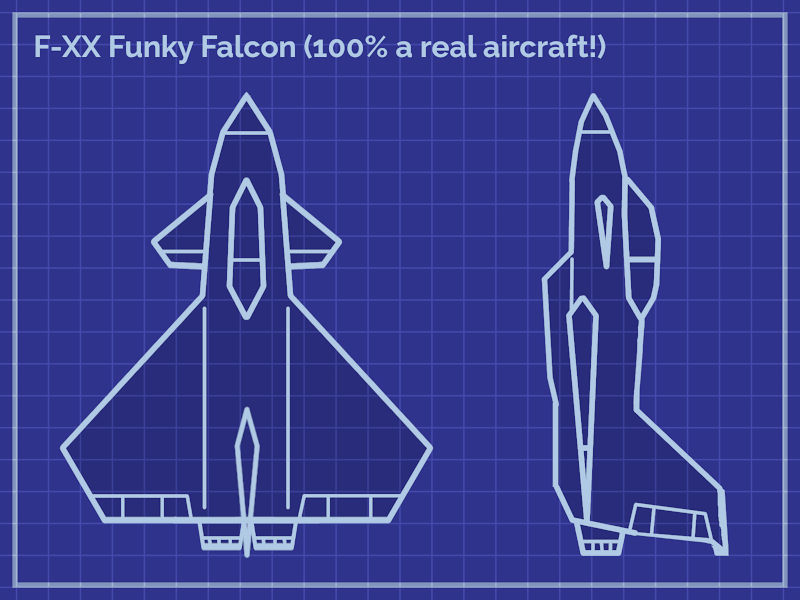 Top 3D Printable Card Kit Models
Here we will list some of the best card models that are popular on various file repositories. As usual, I test-printed some of them and asked for permission to use the images for others.
Velociraptor
I printed both Velociraptor Business Card by Cleven and its scaled remix that I found on Thingiverse. As I mentioned before, the scaled model was much easier to deal with and may be even suitable for an older group of children. When assembling the original "business card" model, I had to be patient and managed to put it together only with the help of instructions.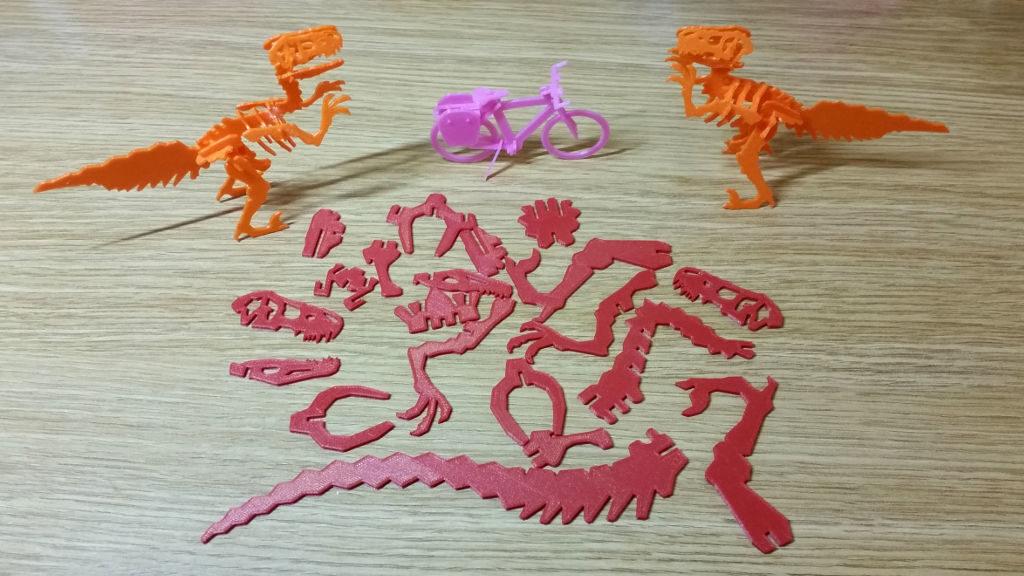 Touring Bike
A Touring Bike Business Card by CyberCyclist is my favorite model. It comes with the detailed instructions. For the printers that struggle with bed adhesion, CyberCyclist added STL files with extra corner extensions. This helps to avoid warping while printing thin objects with sharp corners. There is also a themed remix by the same designer that can be used as a Christmas tree ornament.
3D Printed and Assembled Touring Bike by CyberCyclist
MP4: Max Funkner
Christmas and Other Themed Models
The festive seasons are when such models are especially in demand, therefore that's when we can see many themed models becoming popular. Christmas, Halloween, Easter, Thanksgiving, Valentine's Day and other events are often featured on such models. Have a look at the themed kit card collection by Nakozen on Printables.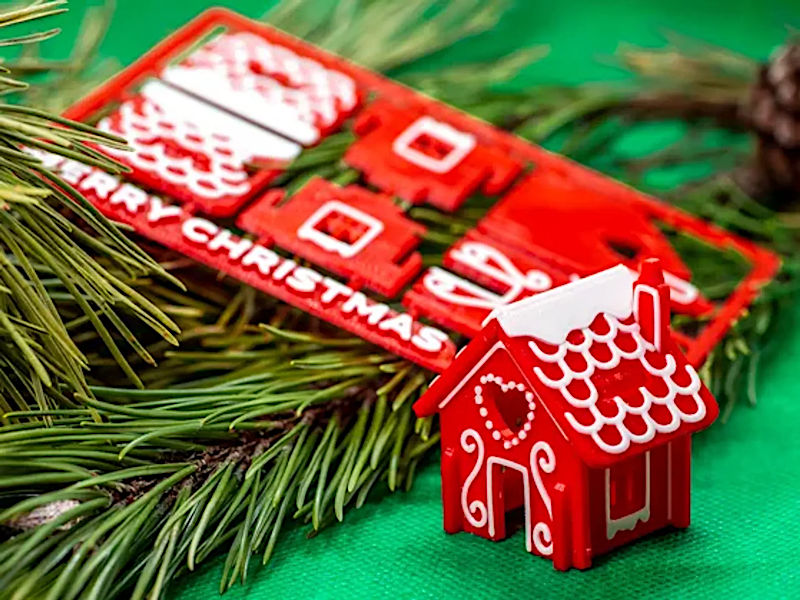 The Christmas Reindeer by tone001 was probably the first ever 3D printable model I saw. This model was particularly popular on social media just before one of the Christmases in the past years. Another model by w3ace was designed to be a Christmas tree ornament from the beginning. In fact, most of the card models can be turned into hanging ornament by gluing some parts and adding a loop.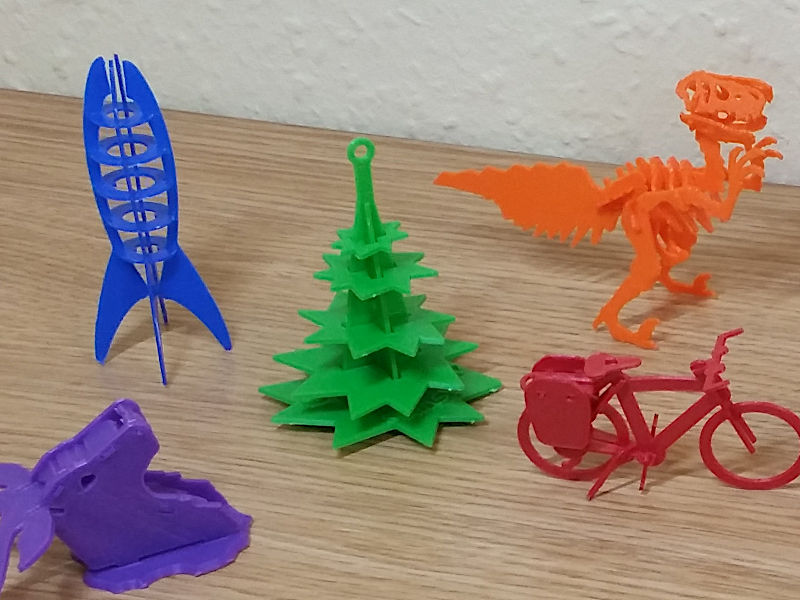 Spaceship Themed Models
Another category within this category is Spaceships. Basically, if there is the will, almost every spaceship featured in popular movies can be turned into the card kit models. The similarity of such miniature models to the originals is quite impressive. Have a look at Millennium Falcon and Fighter Defender card kit models by Fixumdude.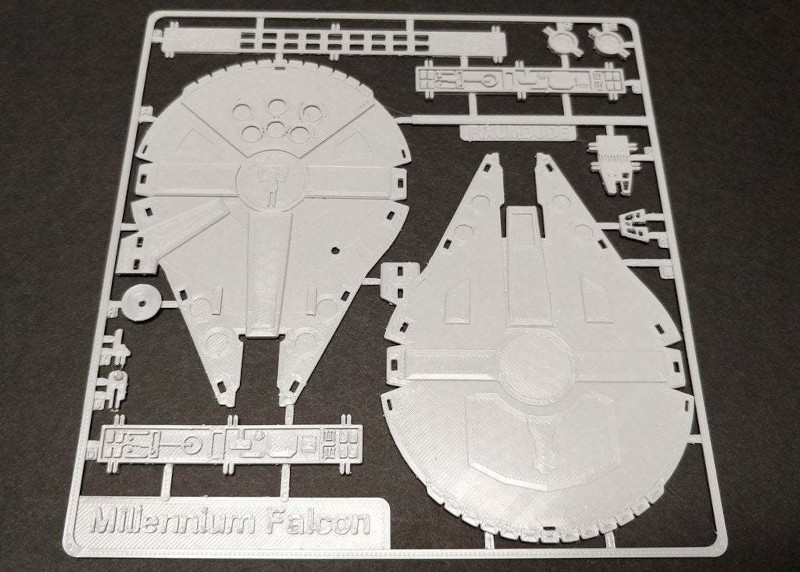 Animals and Bugs
Another wide category is all sorts of living creatures from bugs to lions. I particularly got blown away by the quality of the Dragonfly Business Card by chuckbobuck. As I have shown it in the YouTube video it is sturdier than many others. An awesome model.
Dragonfly by chuckbobuck and other card kit models
MP4: Max Funkner
Conclusion
Card kit models is a great idea! I will definitely print more of these models in the future and feature them in this article. If you think I should feature some specific card kit models, please let me know in the comments below.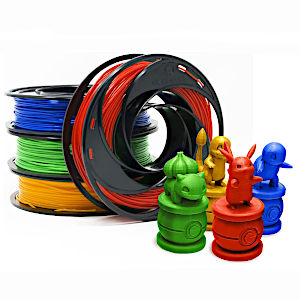 Gizmo Dorks PLA Filament, 4 Color Pack (200g/each)
on Amazon (affiliate link)
Read More: How to Design Kit Card Models
In this guide, I will explain how to create your own Kit Card models. We will look at what software to use, highlight valuable tips and tricks on how to design such delicate models and show preferable 3D printing settings. Read more …
Read More: 3D Printed Puzzle Boxes
Customization is the main value of 3D printing. Designers and makers can apply their skills and use their imagination to create something original. Some of the best models for customization are 3D printable puzzle boxes.