There is quite the backstory behind our animated turkey 3D model. This little gobbler escaped Thanksgiving, and then no one took it home for Christmas. Since then, it has been traveling around the world, searching for its Valentine. When 3D printed, it can be used as a themed coaster for a wine bottle or a beer glass. A heart-shaped holder can house beautifully folded napkins. And in the gardening season, the highly intricate stump can serve as a tray for a plant pot.
Featured on Cults.
The bird was so happy that he got featured on Cults3D.com that he turned red for receiving so much attention. Amolen, color changing PLA, only added to this. Thank you Cults3D!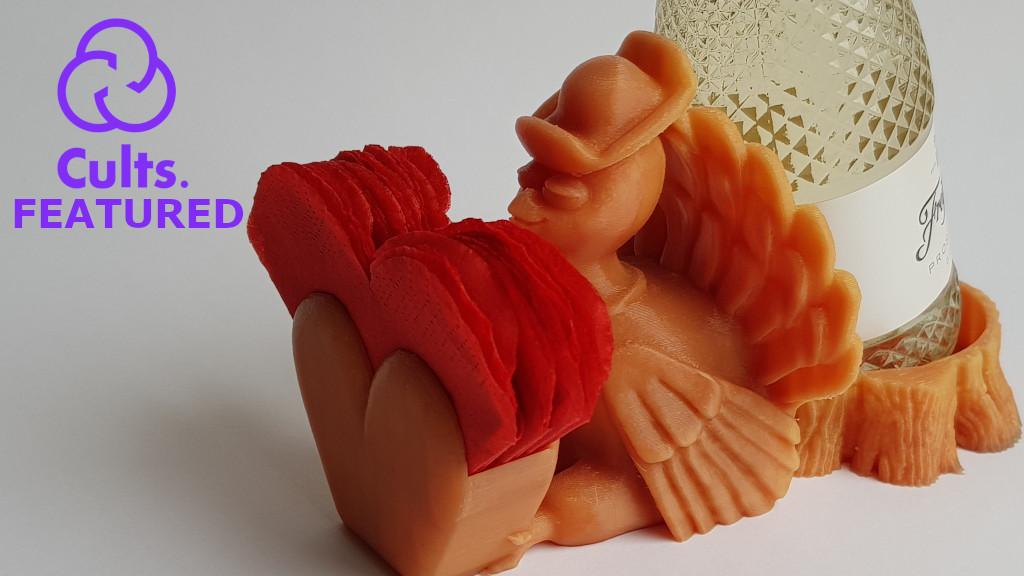 How Was Animated Turkey conceived?
I had the idea to create the turkey when I took the Blender 2.8 course by PTT. In the second week, we were tasked to create a basic, animated low poly animal from the box. In Blenders editing mode, when extracting and pulling vertices (dots), edges, and faces, it can be done in minutes. Jason (PrintThatThing) encouraged us not to merely duplicate his model, but to come up with our own creations; thus, the decision to create an animated turkey 3D model was born. Thanksgiving was just a week away, so I had a lot of fun sharing it on social media.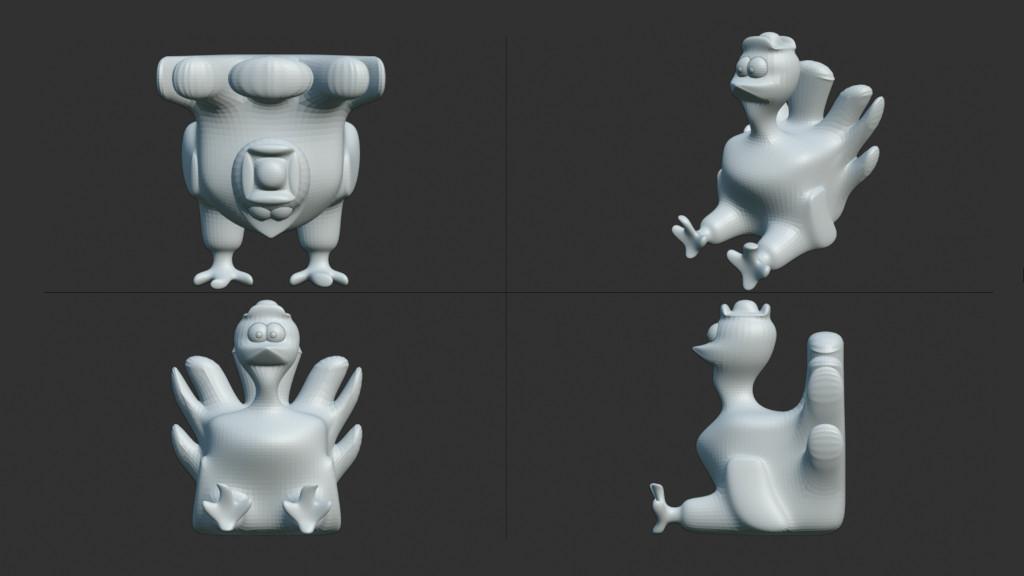 Evolution
When we added the turkey's first feature, the hat, it became clear that this model had the potential to evolve into something bigger. We started giving him all kinds of accessories: a pot to lean his feathers on; a fancy cocktail; even a bottle of bubbly in an ice bucket.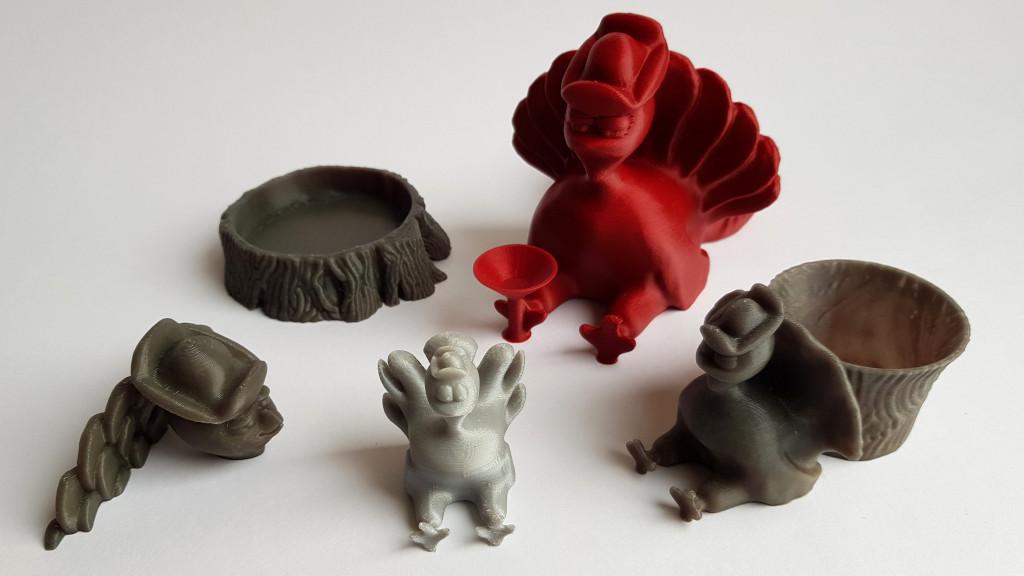 High Details – Christmas Deadline
Putting a price tag on this model was our intention from the beginning. And we wanted to provide buyers with the best possible value by adding as many details as possible. Adding structural and textural elements to puff up the turkey's feathers took a lot of time to develop and test. Especially considering a 3D model that looks great in the CAD preview may lose details after 3D printing. The Christmas deadline for publishing wasn't met. And when the idea for a heart-shaped holder struck us, we decided to run with the idea for Valentine's Day.
Why Does the 3D Model Have to Be Themed?
Well, the theme isn't a hard rule. A good 3D design will grab your attention anyway, even with a price tag attached. But planning in advance may help to jumpstart its popularity. In my experience with the Easter Bunny, I feel that the Easter theme added value to the model. And our seasonal spikes in analytics prove this point.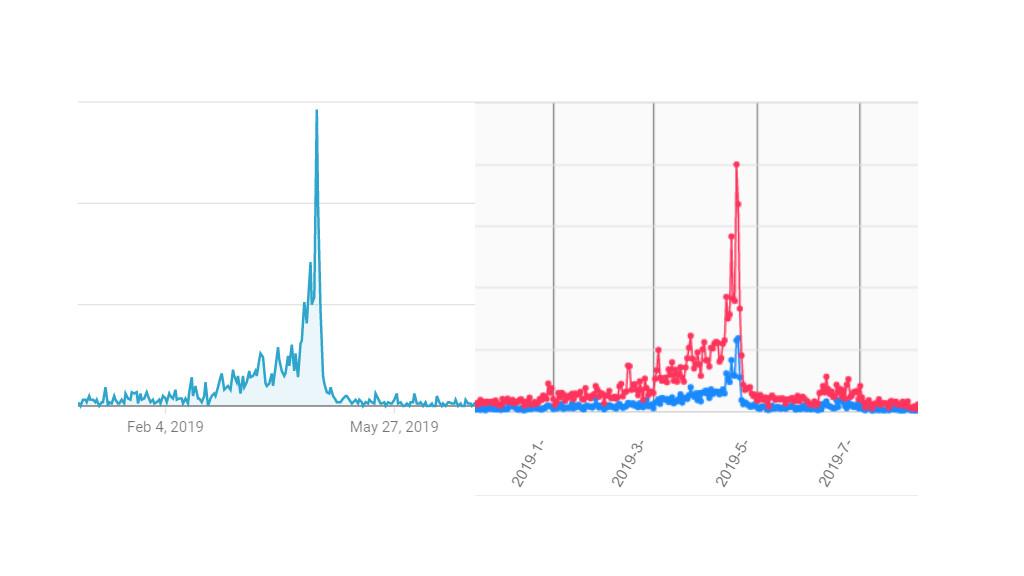 Valentine's Themed Turkey Bird 3D Model
The heart-shaped holder was 3D printed separately, taking only an hour. This model plays a functional role by holding heart-shaped napkins. As the original Animated Turkey napkin holder was not big enough to accommodate regular napkins, I had to cut them to size. This worked like a charm. The heart-shaped bowl could be good for holding snacks like olives or salted nuts, but we wouldn't recommend this usage until food-safe cleaning solutions and materials are available. A bottle of prosecco or red wine will certainly inject a feeling of romance. This model can be scaled for any desired bottle size. Use 130% for a standard 750 ml wine bottle. If you are into coasters check my blog about 3D printed coasters.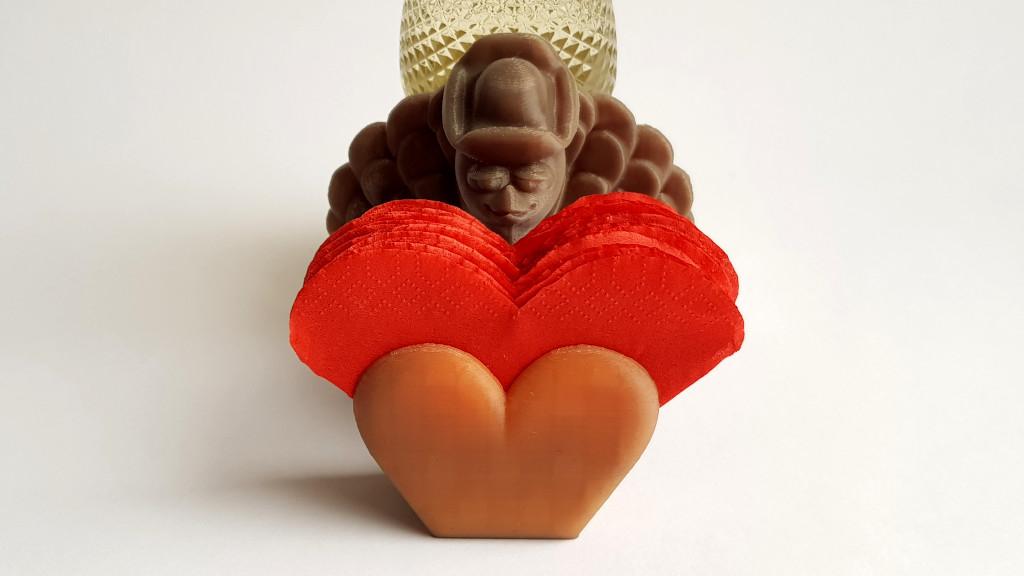 The Stump 3D Print
After missing the Christmas deadline, I had plenty of time for more 3D sculpting. During this period, I became stump-obsessed, totally losing track of time. A lot of the finer details, like the tree bark, were completely unnecessary – they won't show up on a 3D printed version anyway, unless scaled to 1000%. In the end, after reducing the whole Animated Bird Turkey setup to 30 MB, most of the details were lost. But besides that snafu, this stump has a particular point of intrigue; I will come back to this feature in the future and will publish it as an independent stump 3D model or as a set.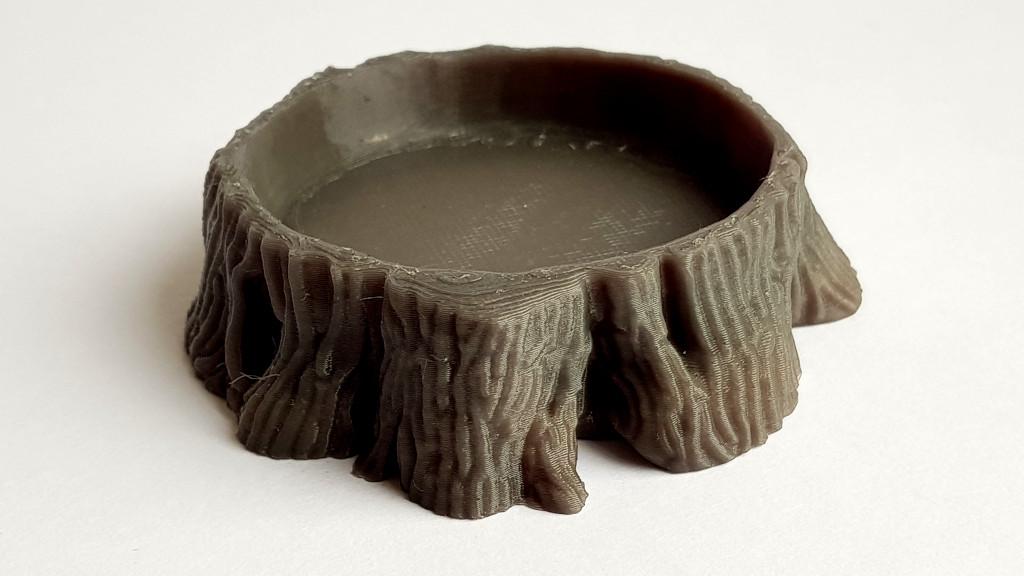 In the YouTube video below, we showcase some of the OctoLapse videos. Following the lead of fellow 3D designers, I set up OctoPrint and OctoLapse, as it is the best technique for showcasing the 3D models. I beg your pardon for repeating myself, but the 3D printed version is far different from what any CAD software may showcase.
Showcased prints settings:
Original Prusa i3 MK2.5S: 20% infill, 0.2 layers heigh, 2 Perimeter Shells, 5 Top Solid, 5 Bottom Solid
Wasp Delta 2040: 50% Scaled, 20% infill, 0.1 layers heigh, 2 Perimeter Shells, 5 Top Solid, 5 Bottom Solid
Red and silver filaments are das_filament.
The blue filament is SUNLU from Amazon
The color-changing filament is Amolen PLA from Amazon

Amolen Color Changing PLA on Amazon (affiliate link)
Animated Bird Turkey 3D Model Files:
The 50% scaled turkey bird 3D model is ideal for a miniature chocolate bowl or bottles.
The original scaled turkey bird 3D model can hold a pint of beer or a small bottle of wine.
130% scaled can hold a full-sized wine bottle.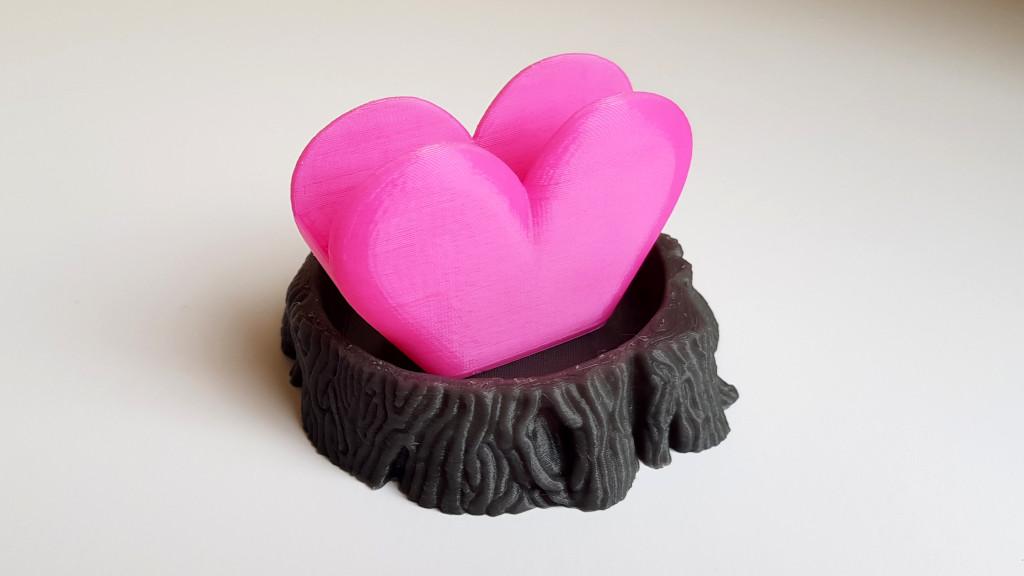 Cults3D: Turkey Bird 3D Model on Cults3D
During the 4-week course, you learn how to design and to 3D print the models listed below. Simplistic at the first glance, these designs actually teach us how to use all the tools and the mods we may need…