3D scanning flowers and flower beds may be challenging but at the same time rewarding. The end result is a beautiful object that has multiple applications in a 3D world. There are so many small elements and fine detail to take care of, with the shades or even a slight wind movement in the way of the perfect scan. At the same time, capturing the ever-changing highly decorative combinations of such objects often creates the most impressive scans. Let's find out what can be achieved today with the accessible tools at hand.
This Guide Covers:
LiDAR and Object Capture
For me, the idea to scan flowers and flower beds came as early as I started practicing photogrammetry. Quickly enough I understood that capturing very thin objects may be tricky. A lot of editing (restoring and recreating) in sophisticated software will be needed in order to make the object perfect. The emerging technologies, such as LiDAR and Object Capture, have been developed and are available for a wider audience. What was possible to achieve only by using a few software before, can now be created with the help of one handheld gadget! That's what we will focus on in this article. The things that are possible to achieve today with some effort, multiple attempts, and a little bit of physical exercise.
Flower Vase by James98
App & MP4: Polycam
Flowers and Flower Beds
A highly diverse and decorative object, a flower, is an obvious choice for capturing. What was captured by artists in their painting in the past, and later captured by a photo camera, a 3D capture is the next step. Flowers are fragile, and the blossoming stage may not last for long, which makes it important to catch the moment in all its glory before it's too late.
– Collections. An extended collection of various combinations of flowers, green walls, shelves with flowers are already available online. As the task to capture such objects is challenging, and some may not even work, I would recommend checking the existing scans on Sketchfab and Polycam. Polycam's community collections in "Explore" mode can be accessed via iPhone or a web browser.
I use such databases for two major reasons: to see if a model already exists or to check if what I have in mind is 3D scannable.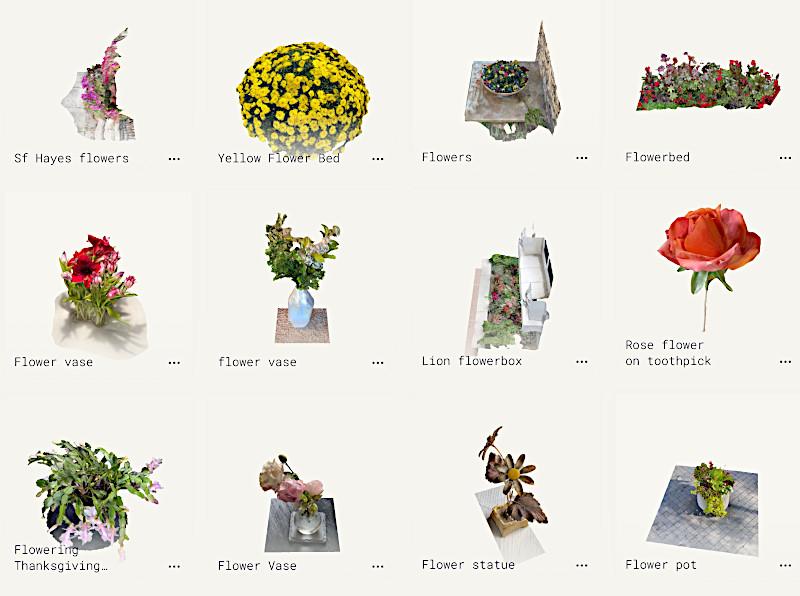 Now, as I am equipped with such a collection, it is easy to try these flowers in the AR mode all over the house. Or to surprise friends by playing around with lovely plant arrangements.
Uses of Flower 3D Scans
AR – Augmented Reality Mode
The same idea as with the furniture. We can capture, and try pieces of furniture elsewhere in the AR mode. The same can be done with flowers and flower beds straight after capturing. Such captures are very photogenic and I could not resist trying a bunch of them around my house.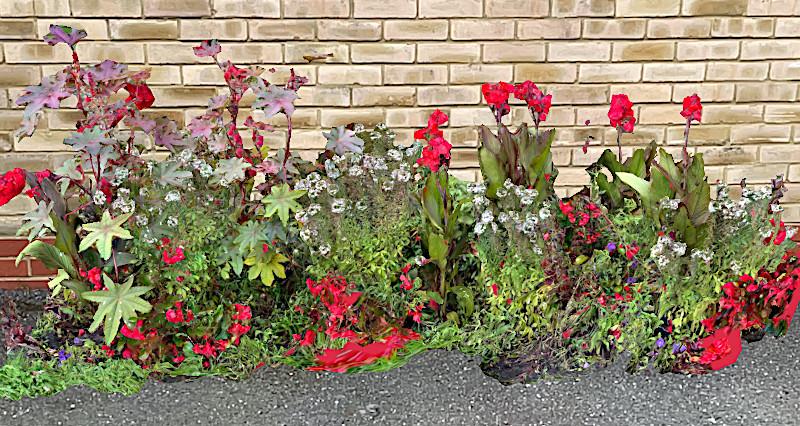 Home Renovation Apps
Let's say, when renovating a garden, you want a certain object to be preserved. A bush, for example, can be quickly scanned and added as a 3D asset in the home renovation apps and software. No doubt, such apps already have high-quality models for different tasks but any new addition is always welcome.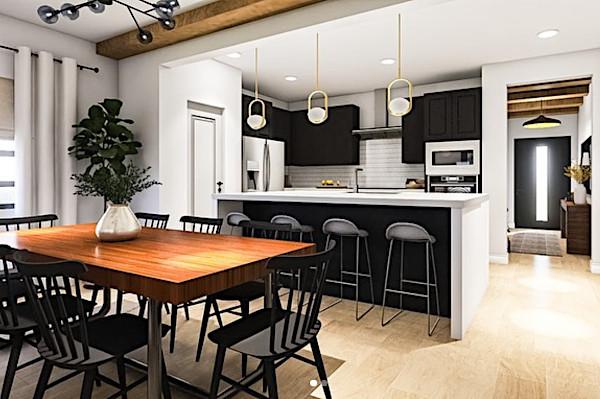 For Inspiration
Even a quick, partial, let's say, a 180%-degree LiDAR scan, may contain some information and features in addition to the photos, for example. For the artists, such 3D captures may give more angles to the view.
Metaverse
The virtual world of Metaverse was launched by Meta (Facebook). If you followed Mark Zuckerberg's video, then you can imagine how big the virtual world will be and how much it will involve. Creating virtual spaces is already a reality, and creating not just public spaces but private spaces, such as virtual homes, is expected to be in demand. Capturing original flowers and uploading them to the virtual world will be definitely needed. Metaverse is an interesting subject, a paradise for 3D artists, we will definitely mention it again on 3DWithUs.
NFT
A lot of 3D assets are needed for any metaverse, and these are being already traded as NFTs. This is another subject for a long discussion and I have already started digging into this. Here is my article about NFT in 3D printing.
3D Scanned Cactus by PeterKatz
MP4: Polycam
What to Capture
Stone Flowerbeds
If flowers are tricky objects to capture, then stone flowerbeds are much friendlier for both photogrammetry and LiDAR scanning.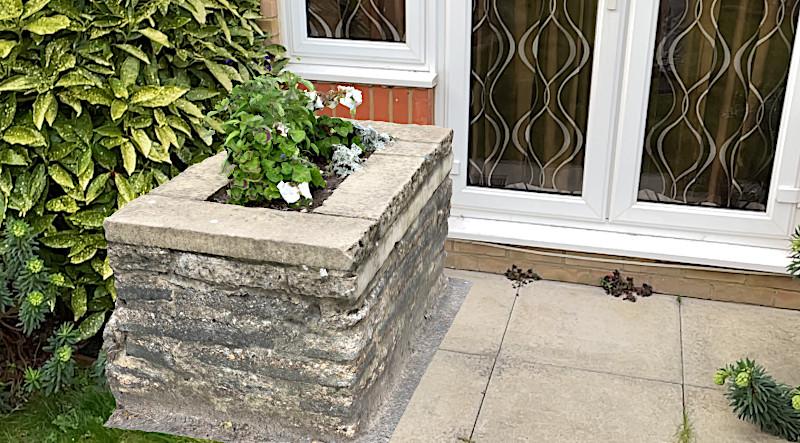 Densely Planted Flowerbeds
The Royal Botanic Kew Gardens are flush with flowers, and here is a flower bed with orange and yellow Marigolds. Densely planted flowers constitute something close to a solid object and are easier recognized by the scanning software. And even if most of the flowers don't come out in high resolution individually and are out of shape, such a scan can still be used as a 3D asset.
Densely planted Orange and Lemon Marigold Flowers
App: Scaniverse
MP4: Max Funkner
Murals
It should be easy to 3D scan a green wall.
Flower 3D Scan – General Recommendations
As I hinted before, such delicate objects as flowers and flower beds may need multiple attempts to achieve an "OK" version. Even the "OK" version may look substandard compared to the one patched up in sophisticated software. Here are a few tips.
LiDAR or Photogrammetry Mode?
As photogrammetry still provides better results, it is more likely to be a go-for option. But when flowerbeds are concerned, there is often a larger area involved which LiDAR can capture much quicker. Marigolds, the densely planted flowers featured above, were captured in the LiDAR mode with a Scaniverse app. I captured this flowerbed in quite busy Kew Gardens, where many people pass by, and there is not a lot of chances to take many images.
General Tips & Tricks
– Multiple apps. Install several 3D scanning apps. We noticed that sometimes one app fails when another app succeeds.
– Battery life. Capture and process later to save the battery life. I wouldn't go to the beautiful gardens with only a 50% charge.
– Do not overlap. When capturing rounded or square flower beds in the LiDAR mode, it is important not to overlap and take, let's say, 340 degrees, rather than 360+, to avoid having ugly overlapping lines.
– Shades. Shade on and off may confuse the software. An evenly cloudy day is the best for outdoor scanning.
– Wind. When an object has movement, like a flower in the wind, this also confuses the software.

3D Designed Flowers
If you tried 3D scanning flowers and were not happy with the results, it is always possible to find some interesting objects on the file repositories such as CGTrader and Sketchfab. There you can find files which have been either designed from scratch using software like Blender, or 3D scans that have been carefully edited, reconstructed and re-baked.
Read More: 3D Photoscan with a Phone Camera
One of the convenient ways to 3D scan objects or the scenery is by taking pictures from all angles using a mobile phone camera, what's known as photogrammetry or a 3D photoscan. The images are then uploaded into a photogrammetry software for processing. After a clean-up, hopefully, a quick one, the end result will be a 3D printable or ready for AR object. Also, it is possible to achieve a highly textured and rich-colored object with a stunning 3D view. The results may not be far from what the professionals achieve in their animation for games and 3D movies.