In my recent experience, I had the chance to test out the Geeetech Alkaid, which is their first foray into the budget SLA printer market. As someone who enjoys exploring budget-friendly options, I'm always intrigued to see how these printers perform in terms of build quality and print output, especially considering their affordable price point. The Alkaid did not disappoint me in this regard. Let's review the machine, check the slicer software, print a few awesome models, and outline the Pros and Cons.
Table Of Contents
Geeetech Alkaid Specifications
LCD Light Curing Surface Forming Technology
Printing Size: 82 X 130 X 190 mm / 3.2 x 5.1 x 7.4 inch
LCD Screen Resolution: 2K Forming Screen
LCD Resolution 2560X1620 Pixels
Z-axis Precision 0.001 mm
Layer Thickness 0.01~0.2 mm
Printing Speed 30 mm/h
Slicer Software CHITUBOX
Matrix UV Light source
High Efficiency cooling
8X Anti-aliasing
Connectivity USB
Touch Screen 3.5 -Inch Full-colour Touch Screen
Product links:
Price: $99-199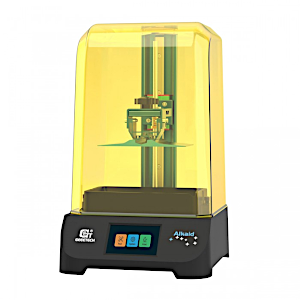 Right off the bat, the Alkaid caught my attention with its standout features. Equipped with a 6.08 inch LCD monochrome screen and a user-friendly 3.5-inch UI touch screen, it offers a seamless and intuitive user experience. The sturdy build quality of the printer gave me confidence in its durability, and its sleek design enhanced its overall aesthetics.
Unboxing & Parts List
Build plate, Scrapper, Tweezer's, Hex key, Power cable, 2 Vat bolts, USB Drive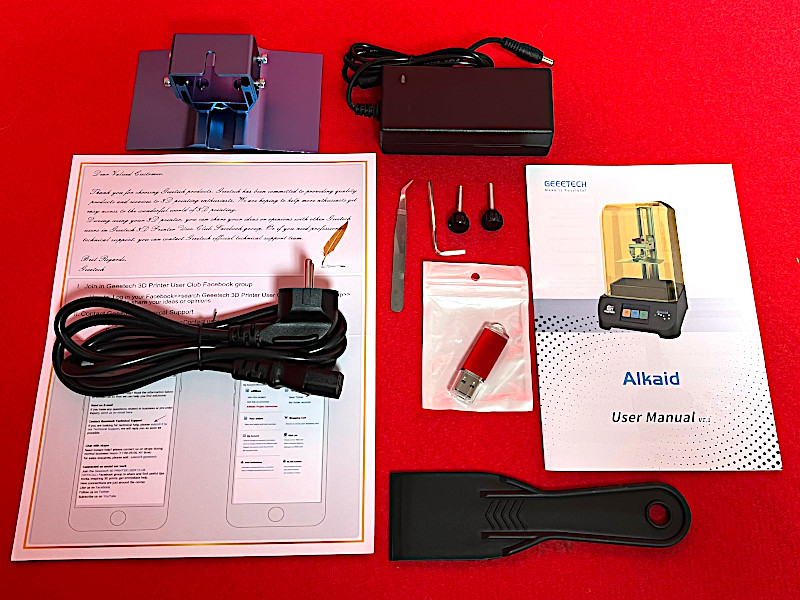 Build Plate Levelling and Specs
Having had the privilege to set up and print on the Geeetech Alkaid 3D SLA printer, I must say that the setup process was remarkably straightforward. One of the highlights of the setup was the levelling process, which was incredibly simple and hassle-free. Geeetech has clearly prioritized user experience, ensuring that the setup and printing processes are as intuitive as possible.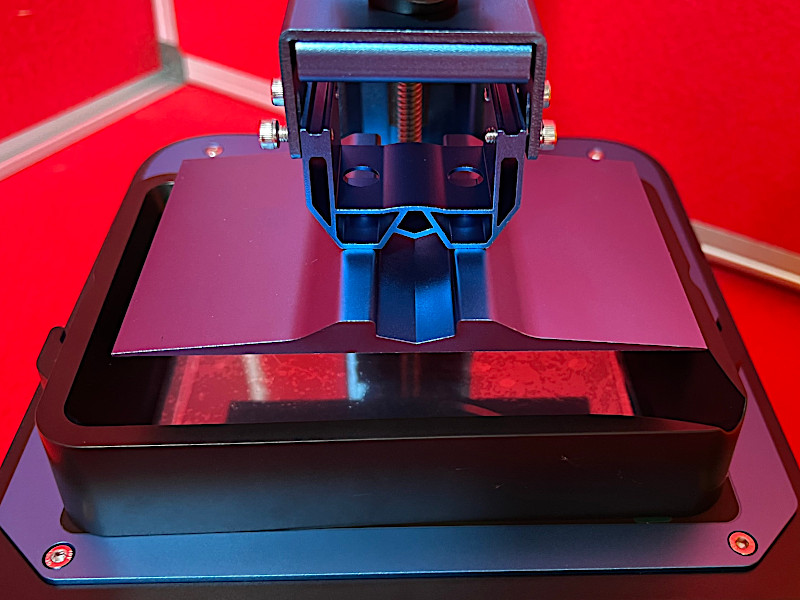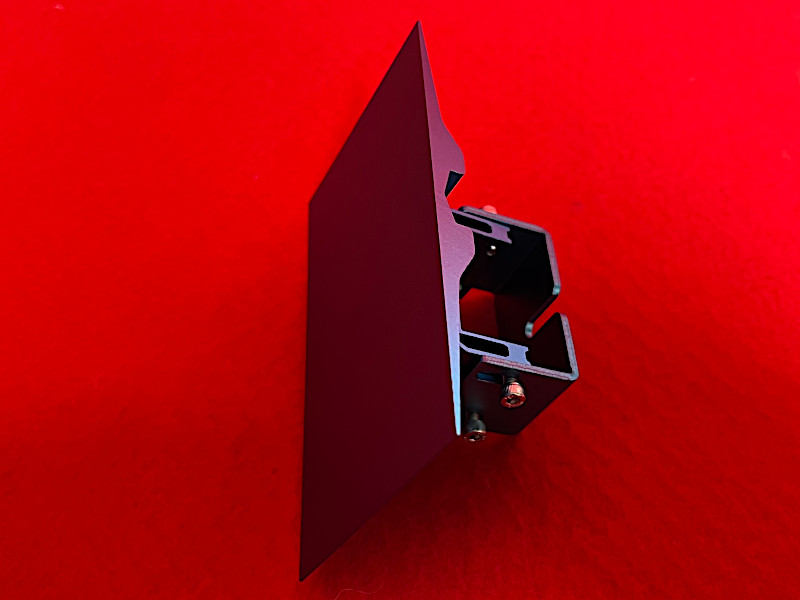 As an experienced 3D printer user, I genuinely appreciated the efficiency and ease of setting up the Geeetech Alkaid. The clear instructions and user-friendly interface made it a breeze to level the printer by loosening the four screws on the build-plate sides and placing a levelling paper on the screen. Accessing the tools section on the screen allowed for easy adjustment of the z-section, and pressing the home button smoothly lowered the build plate onto the screen. To complete the setup, tightening the four screws and lifting the build plate was all that was required.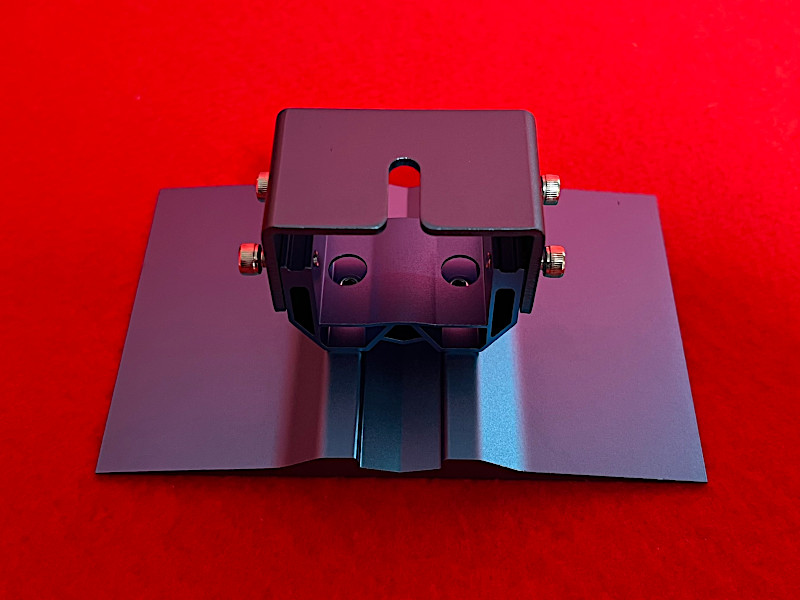 The Geeetech Alkaid boasts an all-metal plate, which is a common feature in SLA printers. While the build size of 82mm + 130mm may be small compared to some other printers, it does not compromise the ability to produce excellent quality prints. In fact, I found that the Alkaid's smaller build size actually made it an ideal choice for beginners looking to learn about 3D printing.
In conclusion, Geeetech Alkaid offers a hassle-free setup process and delivers exceptional print quality despite its smaller build size. Its user-friendly interface and attention to detail make it a solid option for both beginners and experienced 3D printer users alike. If you prioritize simplicity and efficiency in your 3D printing experience, the Geeetech Alkaid is certainly a printer worth considering.
2K Monochrome Screen
The Geeetech Alkaid SLA printer, I have found that it incorporates a 6-Inch 2K Monochrome screen, which is widely regarded as the industry standard for entry-level SLA printers. Despite its classification as an entry-level printer, the Alkaid boasts impressive capabilities when it comes to producing intricate and highly detailed prints. Its utilization of the 6-Inch screen size enhances the affordability and ease of repairing any potential damage that may occur.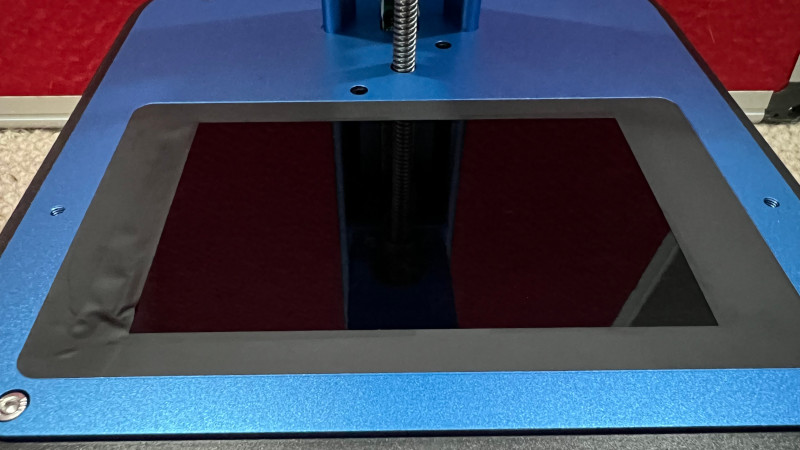 Geeetech Alkaid 3.5-inch Touch Screen
The Alkaid SLA printer is equipped with a 3.5-inch colour touch screen, which showcases Geeetech's commitment to delivering a user-friendly experience. This size and display technology ensures clear and vibrant visuals, enhancing the overall usability and functionality of the printer.
Geeetech's consistent ergonomic design is evident in the control panel of the Alkaid. The large tilt angle of the control panel brings added convenience to users, allowing for comfortable interaction with the machine and to access all the features.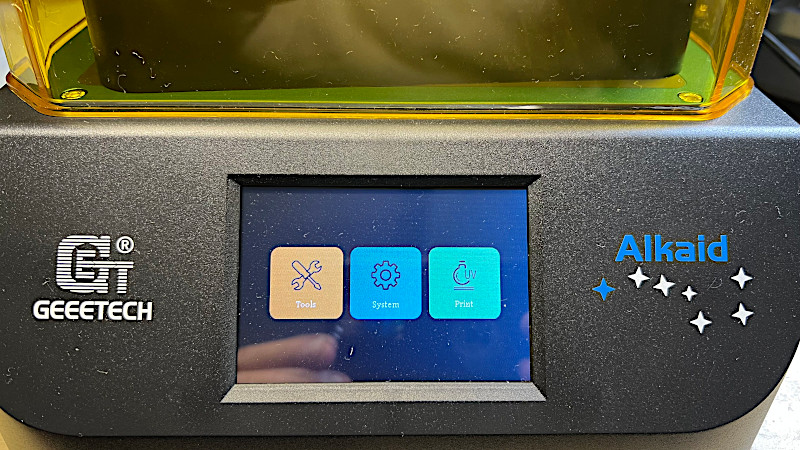 Slicer Software – Chitubox
The Geeetech Alkaid comes with Chitubox slicer software, which a lot of people already use. It's an easy and very good slicer software to use with great success and quality prints.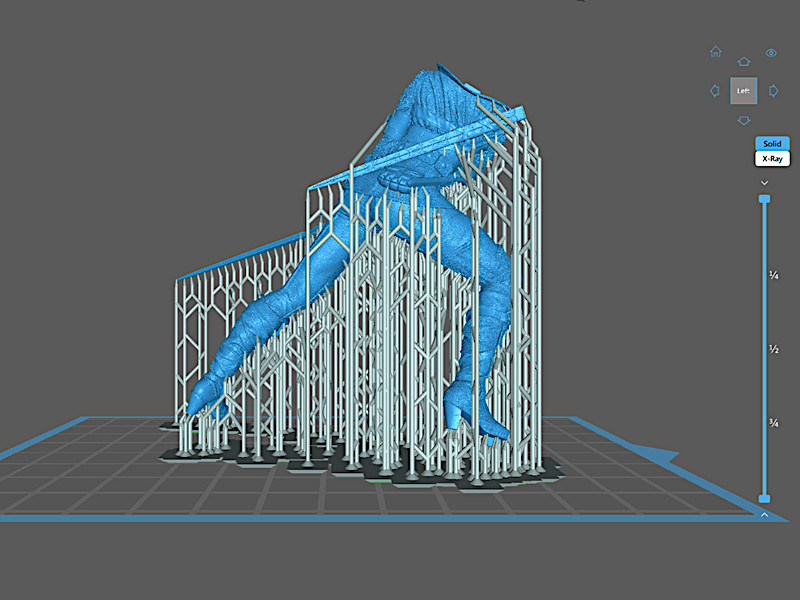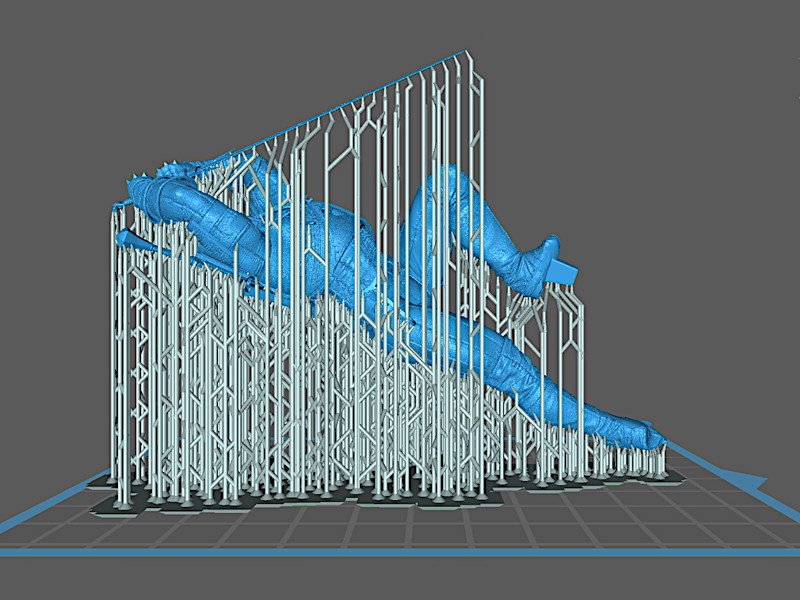 Tests and Prints
The Geeetech Alkaid produced some excellent prints; all came out clean with high details. I selected a few models from Wicked 3D to test and review the printer, using Anycubic basic grey resin. I maxed out the build plate on a couple of prints to see if the printer would handle it.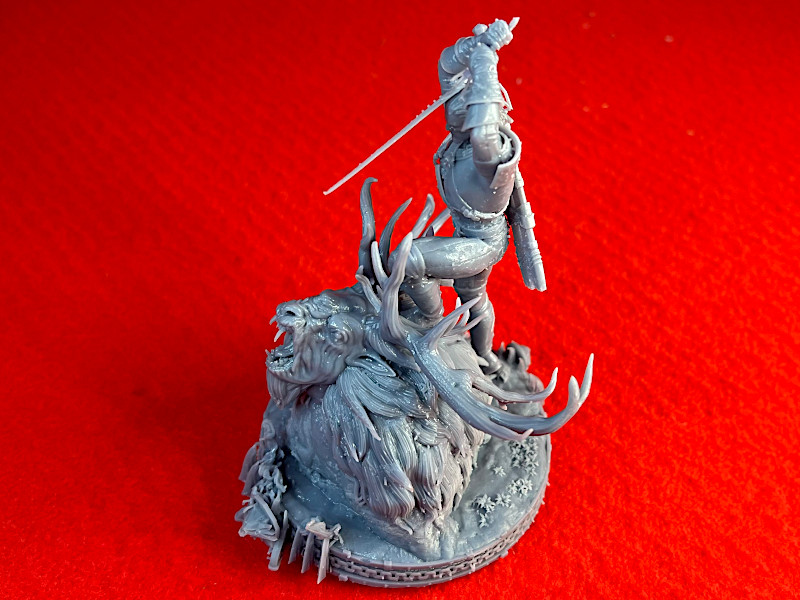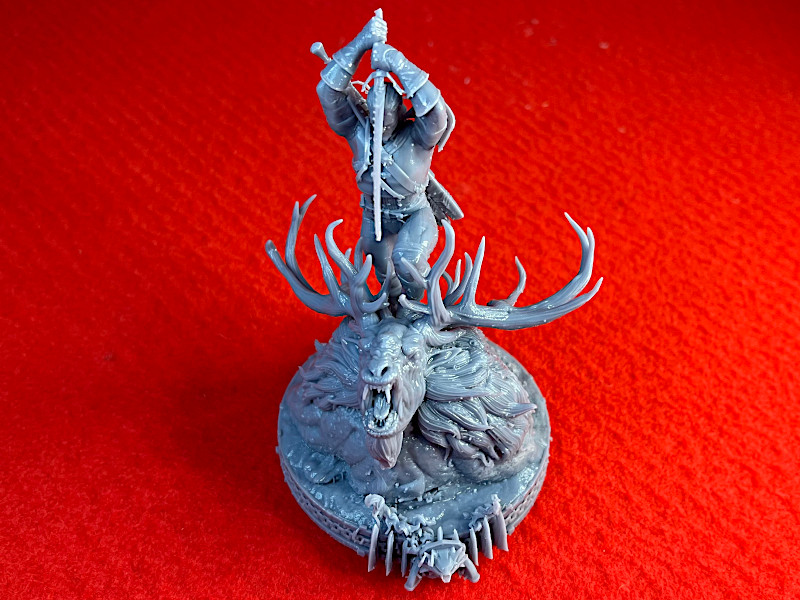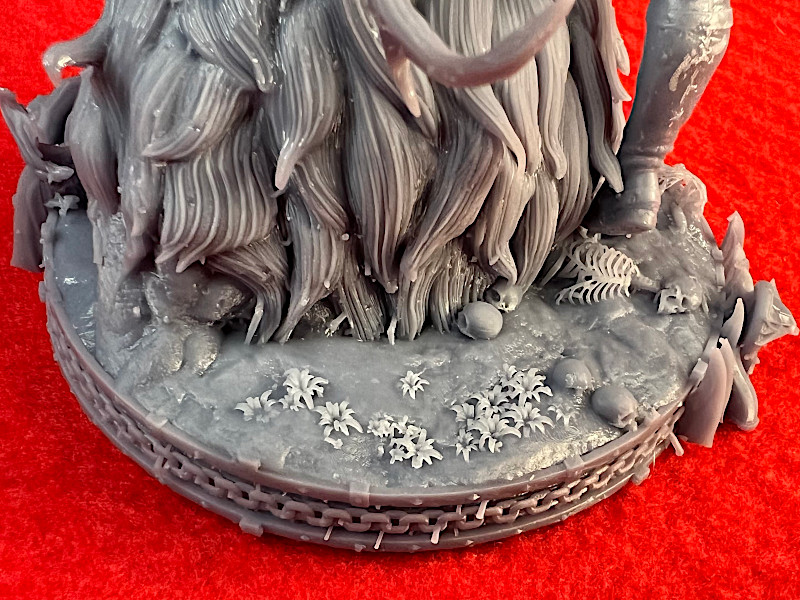 Both compositions portray main characters from the Witcher series, namely Geralt of Rivia and Ciri.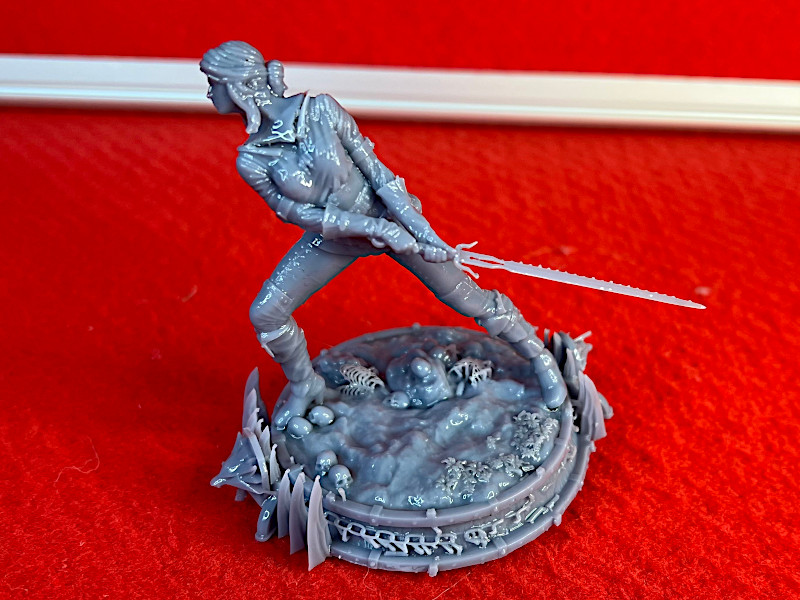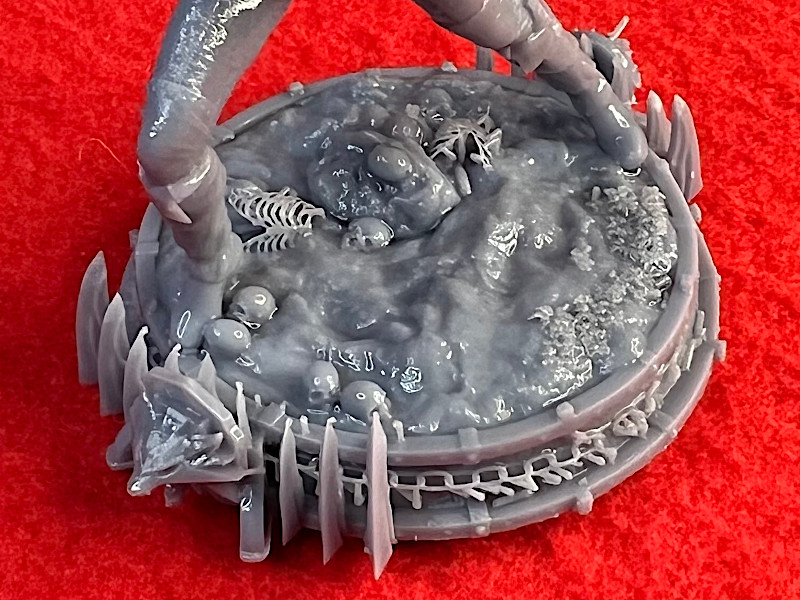 Other scenes are fan art based on the recent Spider-Man: Across the Spider-Verse action/sci-fi movie.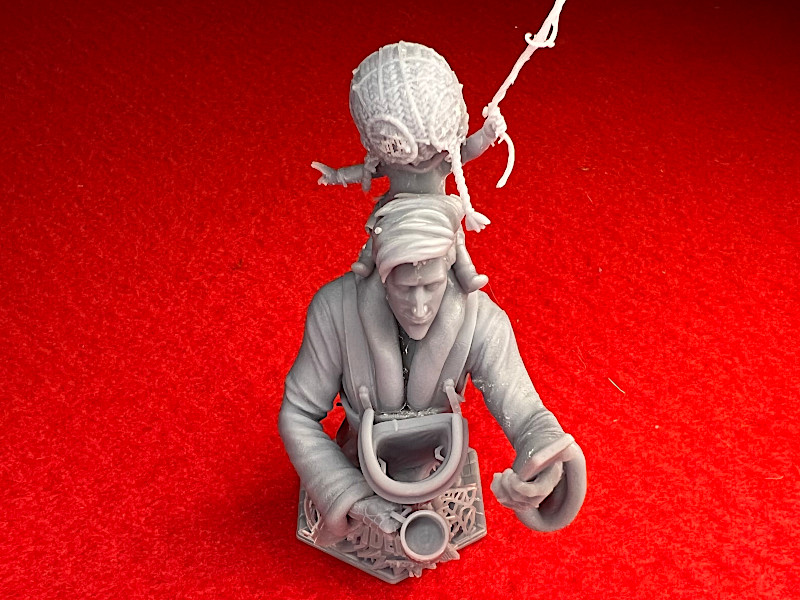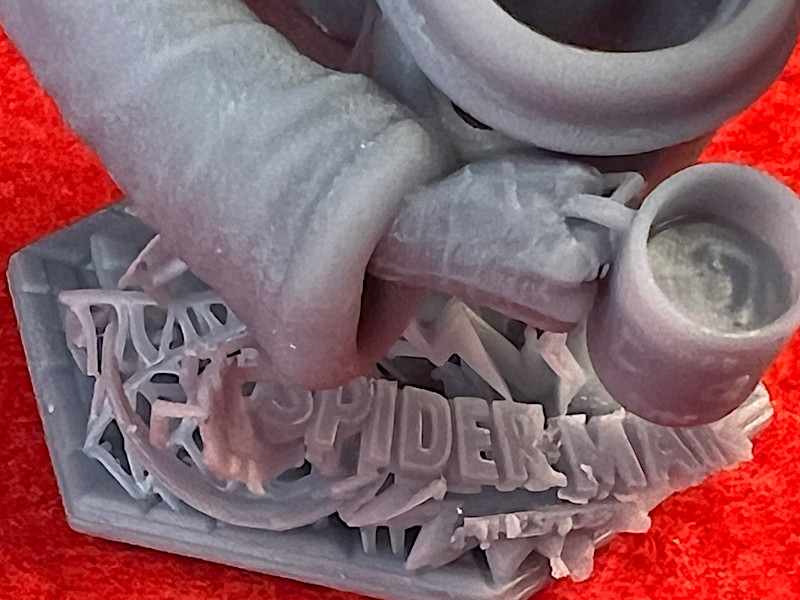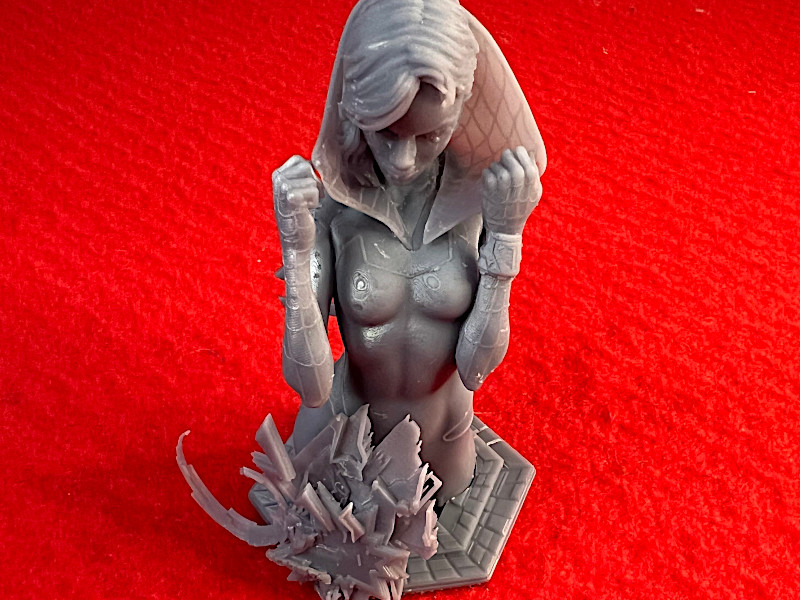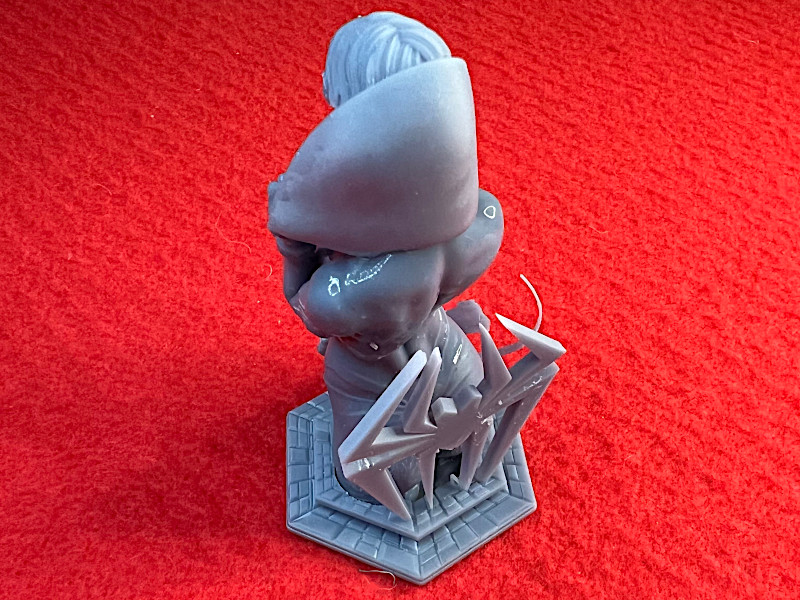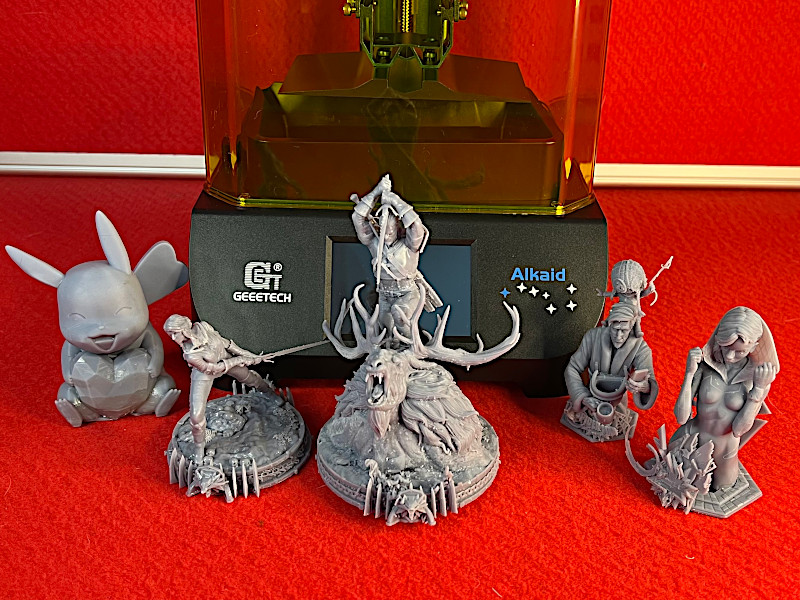 Now, let's talk about the print quality. I was genuinely amazed at the level of detail and precision that the Alkaid was able to achieve. The models it produced were of exceptional quality, displaying intricate details and smooth surfaces. For a budget SLA printer, this was truly impressive. With the Geeetech Alkaid, I was able to unleash creativity and print various models that showcased its capabilities. From small figurines to busts, the printer handled each design flawlessly, leaving me thoroughly impressed.
Post Processing
To post-process the resin prints, I used Anycubic's Wash & Cure station. This device is very handy for what can be a relatively messy job. You can find a detailed guide about washing and curing resin prints on 3DWithUs.
Compare to Other 3D Printers
Compare to the similar volume resin 3D printers in the same price range:
Such popular resin 3D printing brands as Creality, Anycubic, and Elegoo have a bigger presence on social media, but their machines are also twice as expensive, depending on the campaign.
The Geeetech Alkaid is a noteworthy addition to the budget SLA printer market. Its impressive build quality, user-friendly interface, and outstanding print quality make it a compelling choice for both beginners and experienced users alike. If you're seeking an affordable SLA printer that doesn't compromise on performance, the Geeetech Alkaid is certainly worth considering.
Conclusion and Pros & Cons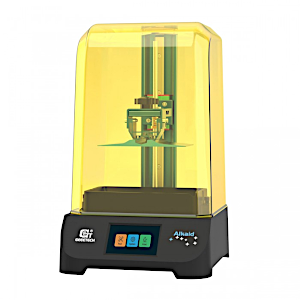 Geeetech Alkaid Review
Review Summary
I am delighted to share my personal and professional experience with the Geeetech Alkaid 2K LCD printer. As an avid enthusiast who has extensively tested and reviewed various 3D printers, I can confidently assert that the Alkaid is an outstanding choice for all aspects of SLA printing. Whether you're aiming to create large, intricate models or smaller, detailed designs, this printer will undoubtedly meet your needs. I wholeheartedly recommend the Geeetech Alkaid. It has surpassed my expectations and consistently produced outstanding print results.
Pros:
Affordable price
Easy to use
Cons:
Small size