I had an opportunity to review the Creality Halot-One Resin 3D Printer, and overall, I was impressed with its capabilities. The Halot series has been on the market for a while, and the Halot-One sets an excellent benchmark for hobbyist level printers. One of the standout features of this printer is its 2K screen and printing size, which is surprisingly impressive for its price point. Additionally, the Halot-One includes many features that aid in print quality and ease of use. As with many Creality machines, the printer's quality is reflected in the responsive high-resolution touchscreen and intuitive operating system, making it feel like a genuinely high-end machine. Let's review the machine, check the slicer software, print a few awesome models, and outline the Pros and Cons.
Table Of Contents
Creality Halot-One Specifications
Machine Specifications
Connectivity: Wi-Fi, full-sized USB Type-A x1 and USB Type-B x1.
Shipping size:7.1kg (Package: 295*295*545mm, 8.8kg)
Machine size: 221x221x404mm
Interface: 5-inch Digital HD touchscreen.
Air Filtration: carbon filter
Voltage:110/230
Software Specifications
Slicer: Creality Halot Box -Lychee-Chitubox
Creality Cloud App.
Printing specifications
Dimensions:
Z-axis type: single slide rail, with T-type screws and coupling
Light source: 120W, self-developed integral light source system with over 80% illumination uniformity. 6 light sources, 3800uw/cm2 output.
5.96-inch, 2K (2560 x 1620 pixel) monochrome LCD display.
Bed leveling: manual.
Print size: 127x80x160mm.
Performance: 0.01-0.05mm axis
Printing material: 405nm wavelength UV resin.
Price: $144-$289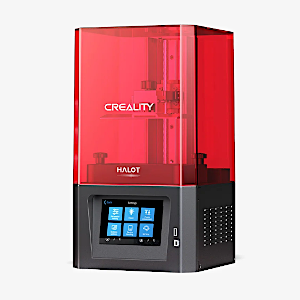 Amazon
AliExpress
Official Website
Hardware Features
Having had the opportunity to try out the Creality Halot-One Resin 3D Printer, I was able to experience great features first-hand. These features all contribute to the machine's overall ease of use and the quality of prints that it produces.
– Wi-Fi and Creality Cloud. One of the most impressive features of the Halot-One is the ability to remotely monitor and adjust print settings through the Creality Cloud app. This feature makes using the printer significantly more convenient, especially if the printer is in an area that is difficult to access.
– Extra FEP Sheet. Replacing the FEP sheet on the resin vat is also a seamless process with the Halot-One. The machine comes with spare FEP sheets in case of damage to the original, and the replacement process is straightforward.
– Cover Detection. The top cover detection feature is a useful safety measure that automatically pauses printing when the cover is removed. While I couldn't think of any practical applications for this feature, it adds an element of safety and ensures that the printer will not start if the cover is left off.
– Air Filtration. Air filtration too by the means of an activated carbon filter and fan just next to the vat.
– Resin Vat and FEP. The resin vat on the Creality Halot One is on the small side but can still do decent size prints and is easy to clean and maintain. It's got the standard type FEP so is easy to obtain.
– Light Source. Finally, the Halot-One's integral light source is an innovative addition to the printer. The 6 lamps with 4 light-emitting chips allow the machine to achieve greater than 80% uniformity, which is remarkable.
– Noise. The machine's noise level is also worth noting, as it operates quietly, a feature that many who spend a lot of time around their printers will appreciate.
Unboxing & Parts List
What's in the box: Creality Halot One, USB drive X1, Resin vat, Levelling paper, Power adaptor x Power cord, Paper funnels, Manual Scraper, Hex key set, Print build plate.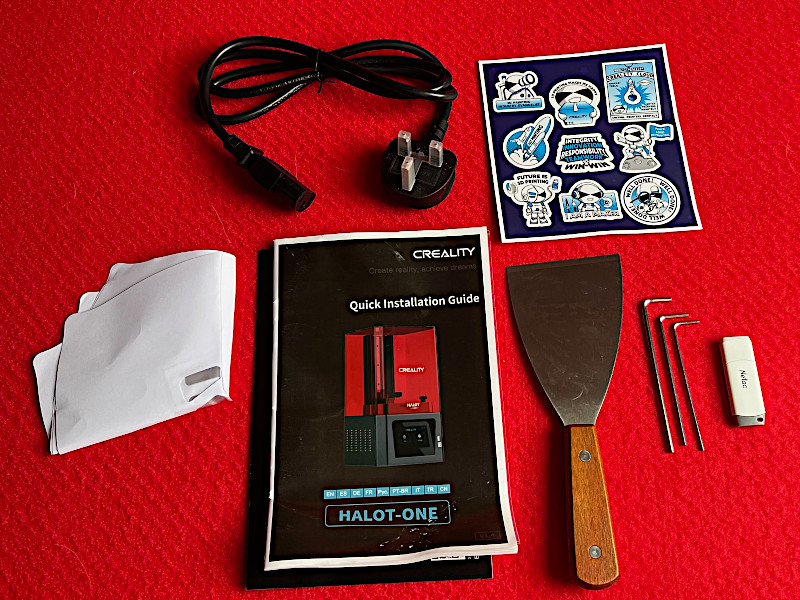 Build Plate Levelling & Specs
Having had the opportunity to set up and print on the Creality Halot One 3D SLA printer, I can attest to the simplicity of its setup process.
To begin, the printer must be levelled by slackening the four screws on the build-plate sides and then placing a levelling paper on the screen. From there, the tools section on the screen can be accessed to move the z-section and press home, which will cause the build plate to lower to the screen. Once the plate is in place, the four screws can be tightened, and the build plate can be lifted in preparation for printing.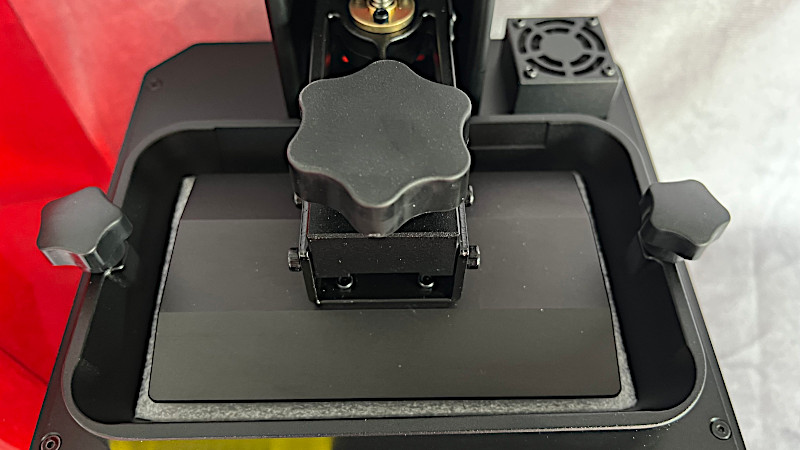 Creality Halot-One setup process was straightforward, and the levelling process was especially simple. It is clear that Creality places a premium on user experience and makes the process of setting up and printing as simple as possible. As an experienced 3D printer user, I appreciated the ease and efficiency of the Creality Halot One setup process. With an all-metal plate, the Halot One is like most SLA printers. The build size of 127 x 80 x 160 mm is on the small size but still very capable of printing excellent quality prints and is also a very good beginner's printer to learn on.
Air Filter System
I was pleasantly surprised to discover that the Halot One SLA printer comes equipped with a built-in air filtration system. This is not a common feature in printers of this price and level, but I believe it is a valuable addition to the machine. As many in the resin printing community know, one of the biggest concerns with this type of printing is the noxious fumes produced by the resin that can be harmful to breathe in.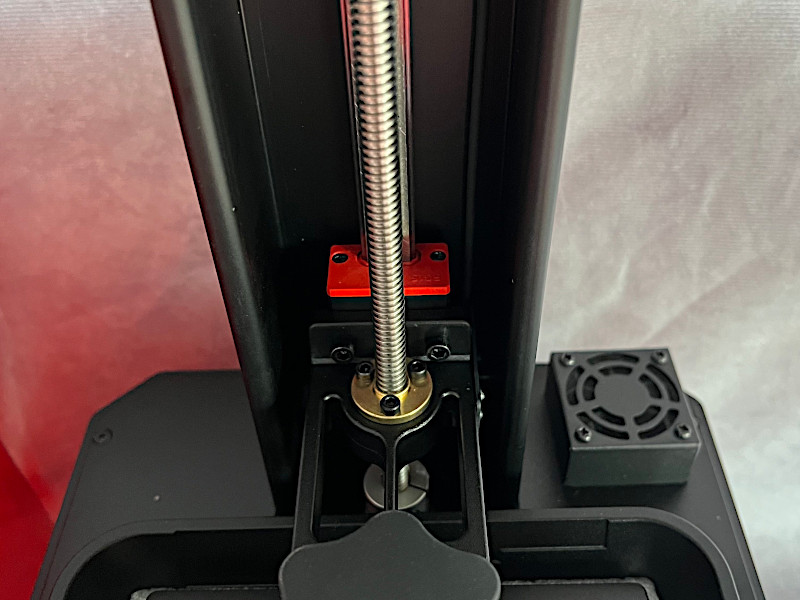 The air filtration system in the Halot One greatly reduces these risks and helps to create a more pleasant and safe environment to work in. This addresses one of the most common complaints about resin printing and demonstrates the thoughtfulness of the designers at Creality. As someone who is conscientious about my health and safety while printing, I greatly appreciate this feature. I believe that the addition of an air filtration system to the Halot One is an unexpected but smart decision that greatly enhances the value of this printer.
2K 6-inch Monochrome LCD Screen
In my experience with the Halot One SLA printer, I have found that it utilizes a 6-Inch 2K Monochrome screen which is widely considered the industry standard for entry-level SLA printers. Despite its entry-level status, this printer is incredibly capable of producing intricate and detailed prints. Additionally, the 6-Inch screen size makes this printer both easy and affordable to repair should any damage occur.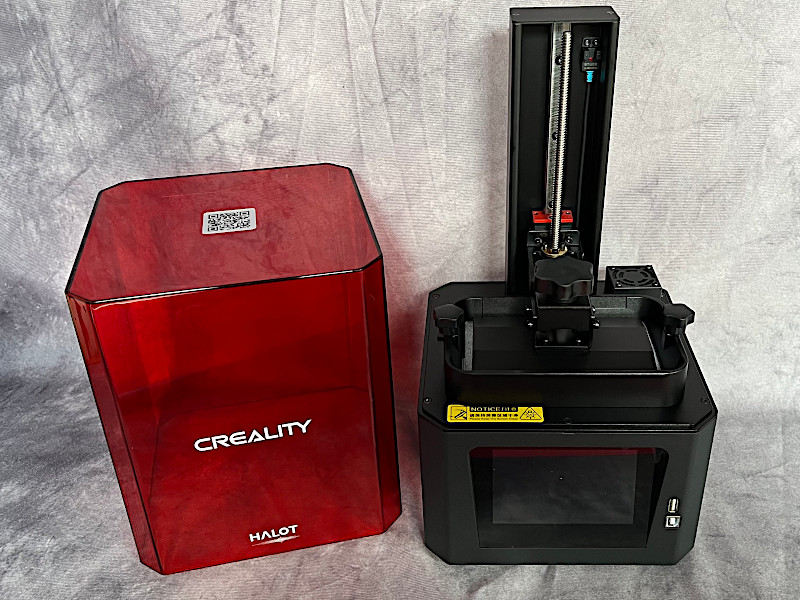 Halot One 5-Inch Touch Screen
As someone who is passionate about 3D printing and has tested several printers, I was thoroughly impressed with the Creality Halot One 5-inch touch screen. It is not only large but also user-friendly, particularly for a printer of this size. The interface is both intuitive and straightforward, making it easy to navigate, even for beginners.
The different features of this printer were undoubtedly impressive, with numerous options and tools for printing various designs. The WIFI connection and Creality Cloud features work exceptionally well, providing seamless connectivity with the device.
Another notable feature is the vat cleaning system, which is efficient and easy to use. It ensures that the vat can be cleaned easily if any fails and ready for printing, saving users time and effort.
Overall, the Creality Halot One is an exceptional printer with several impressive features that are guaranteed to impress 3D printing enthusiasts. The ease of use combined with the impressive features makes it an ideal choice for both personal and professional use.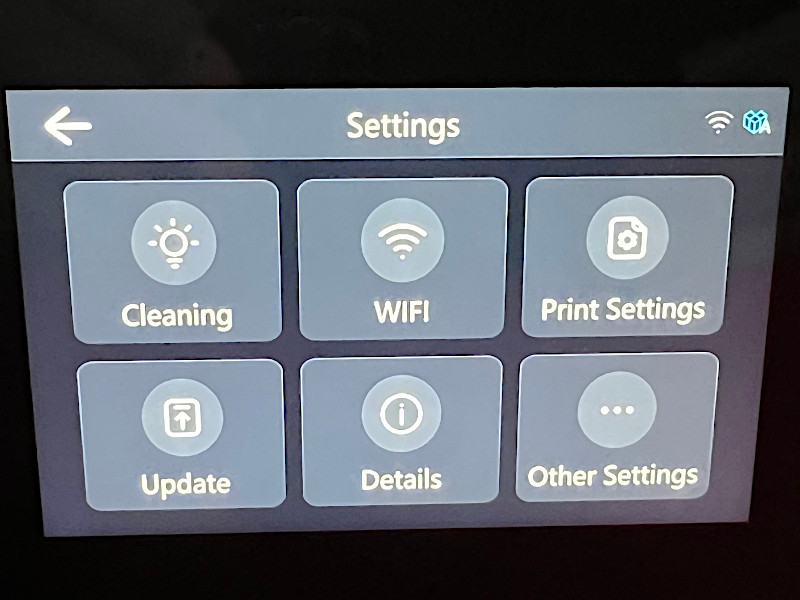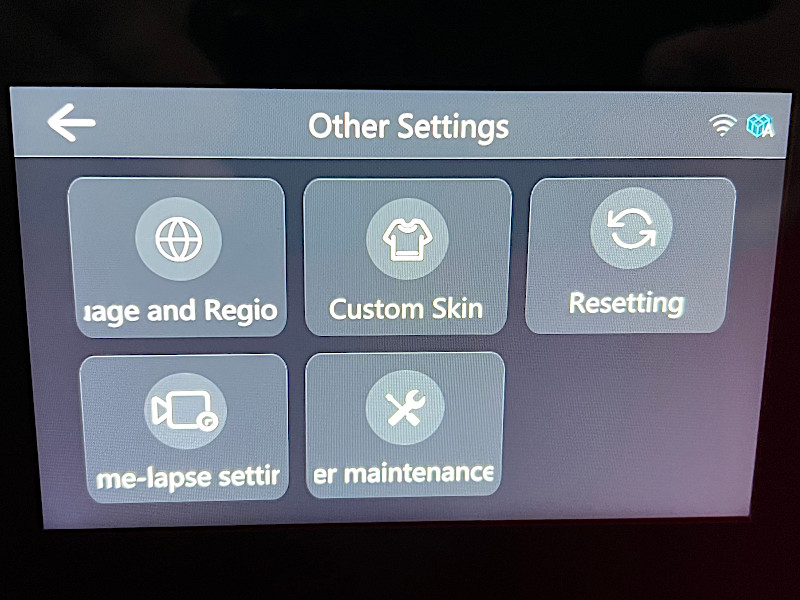 Slicer Software
I used both the Halot Box and Chitubox slicers and found that the settings I chose worked perfectly for all of my prints. I didn't need to make any adjustments to the settings, which made the printing process more convenient and efficient.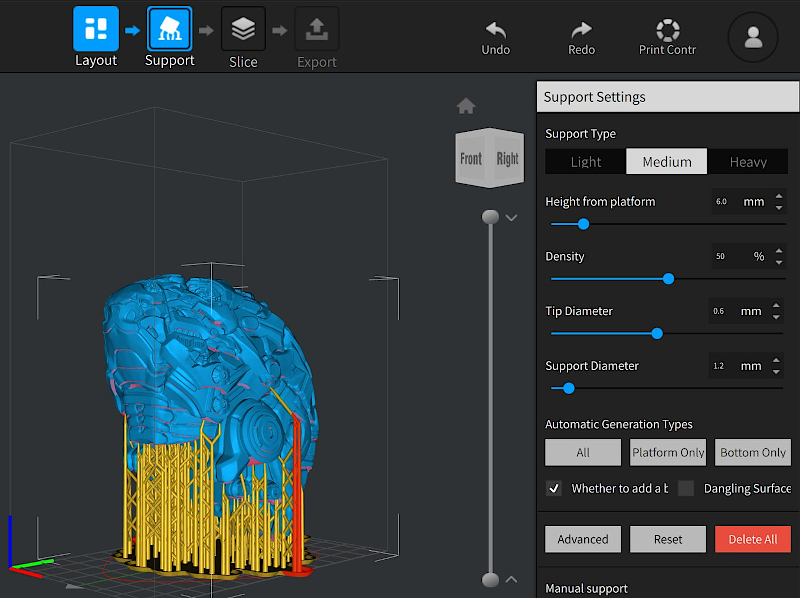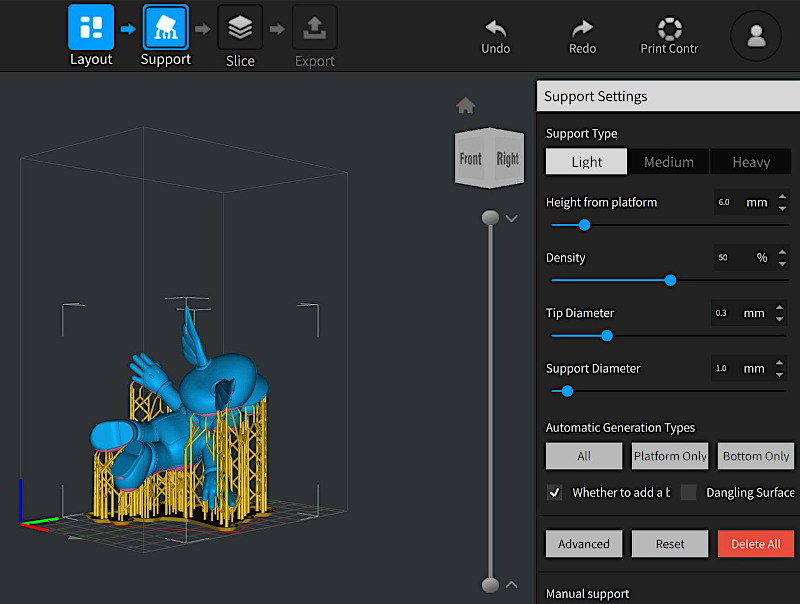 Tests & Prints
My experience with the Halot One SLA printer has been nothing short of impressive. To start off, I performed the Creality test files and rerf test to determine my exposure times and resolution.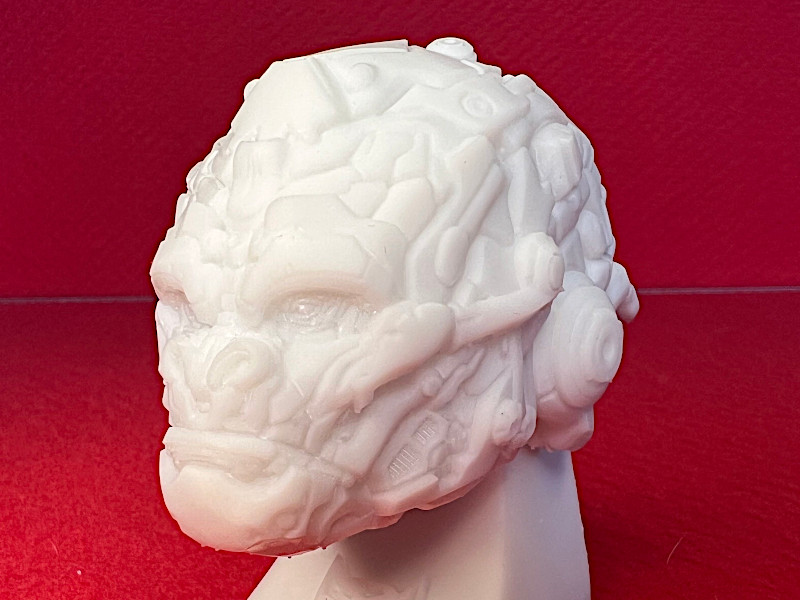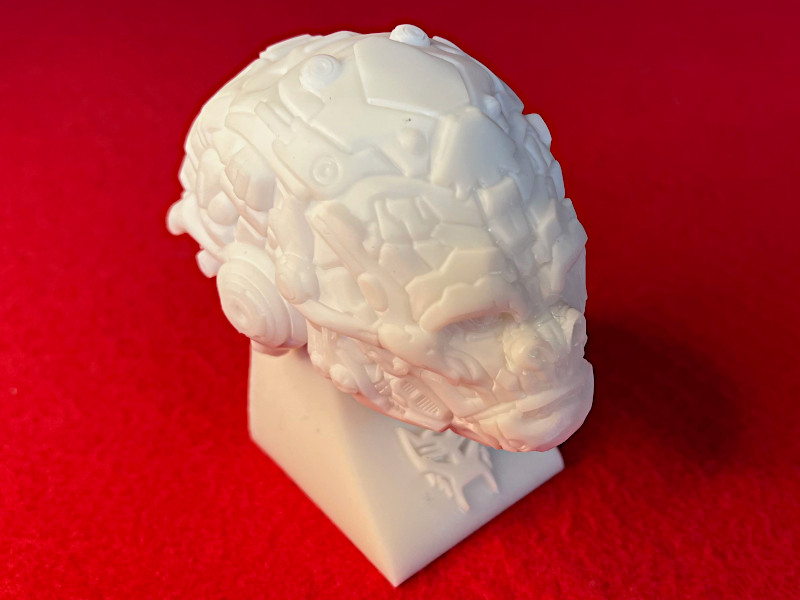 Next, I selected a range of models, choosing busts and sculptures from 3D Wicked on Gumroad, and Paramount Pictures on Printables. The resin of choice was Anycubic Basic White resin from Amazon. This is my go-to choice as it is reliable and consistently delivers predicted results.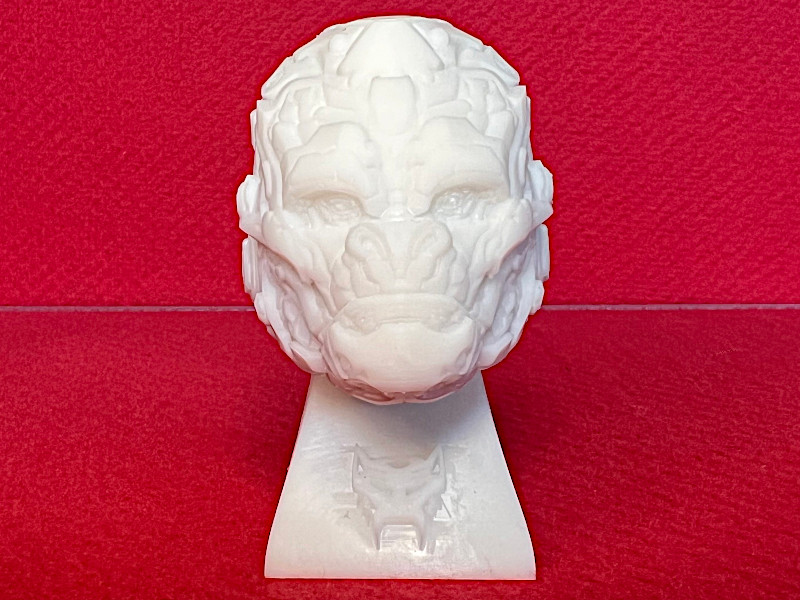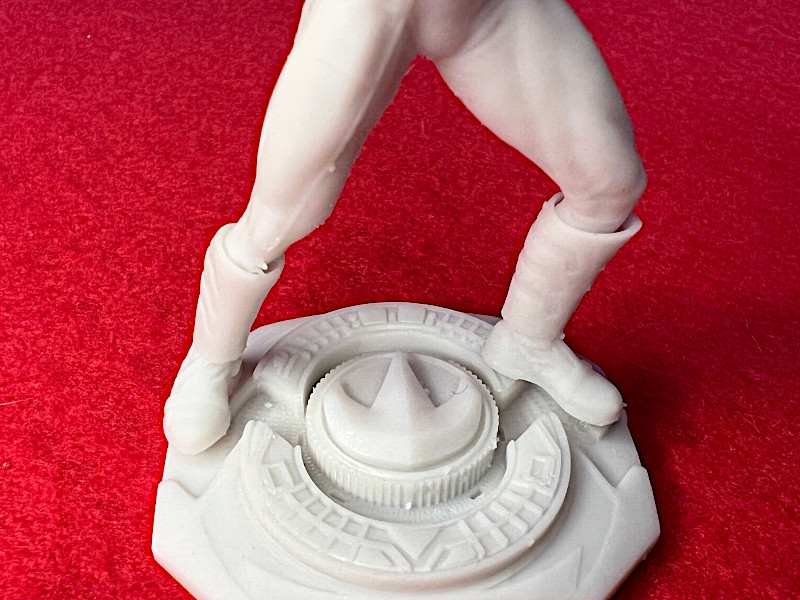 Post Processing
To post-process the resin prints, I used Anycubic's Wash & Cure station. This device is very handy for what can be a relatively messy job. You can find a detailed guide about washing and curing resin prints on 3DWithUs.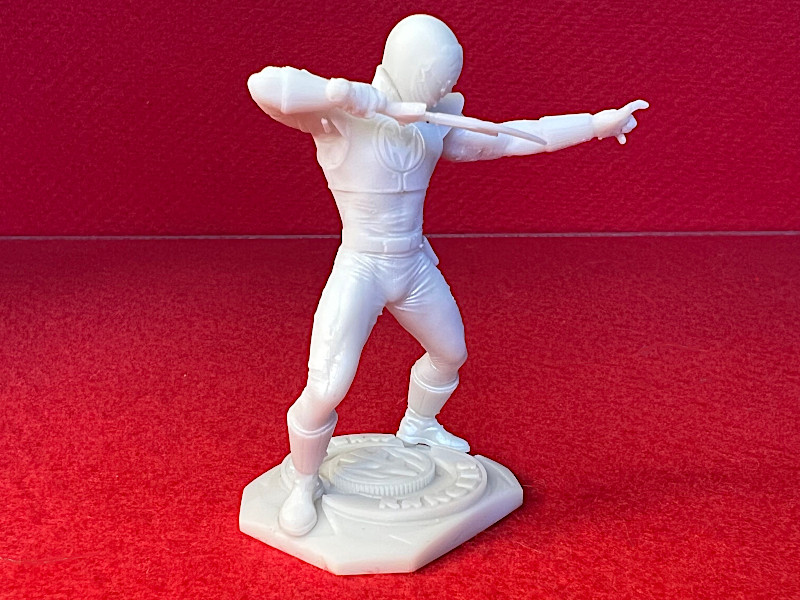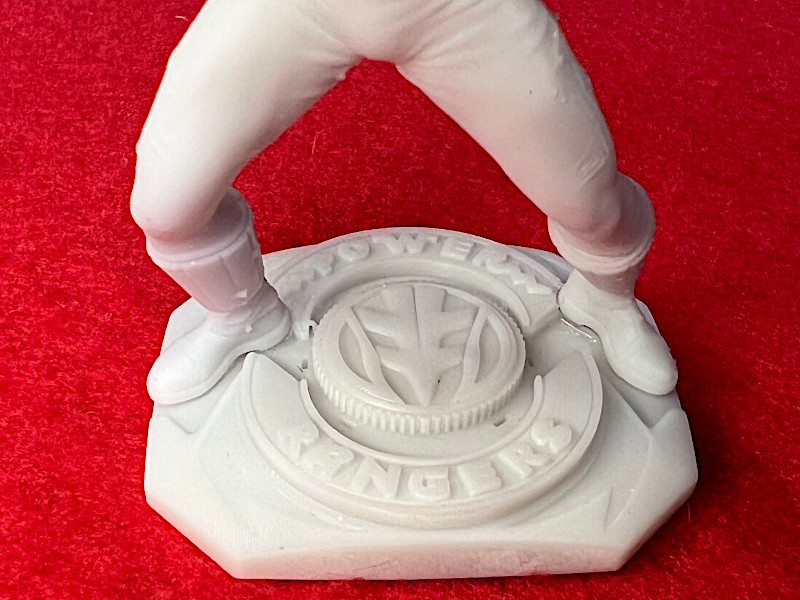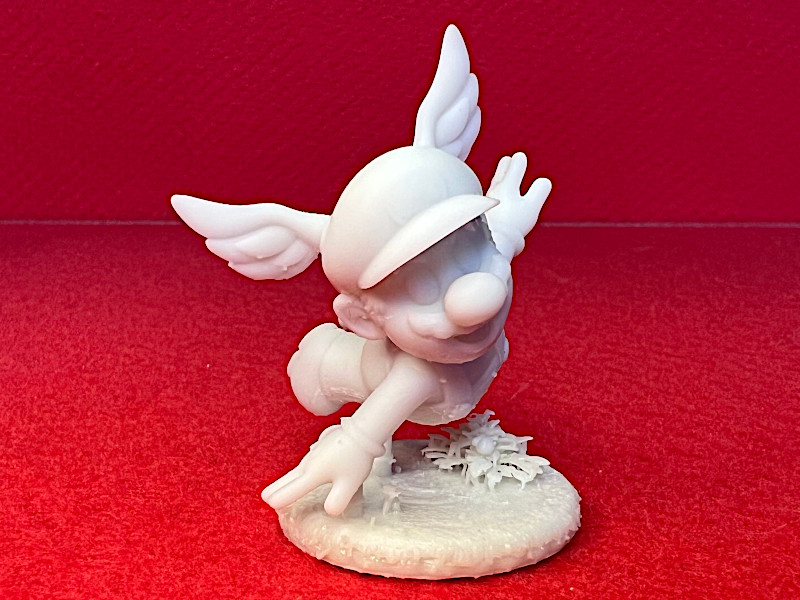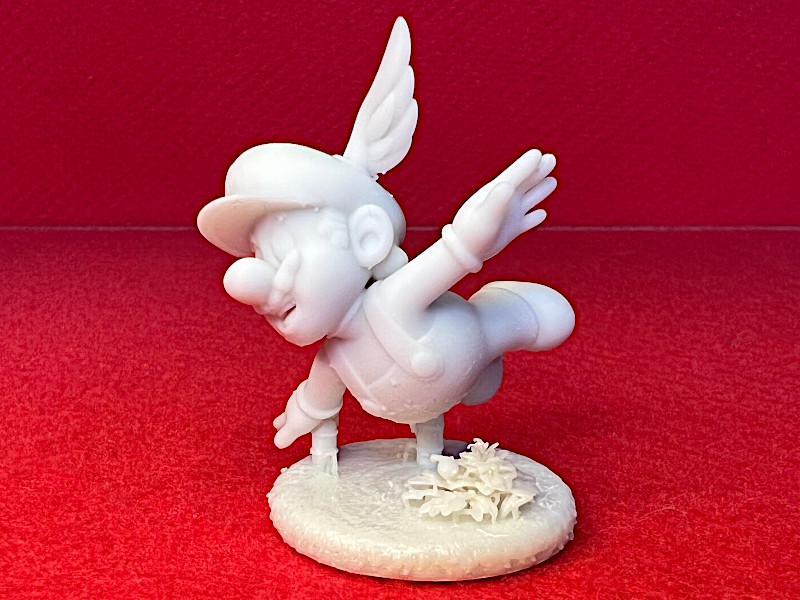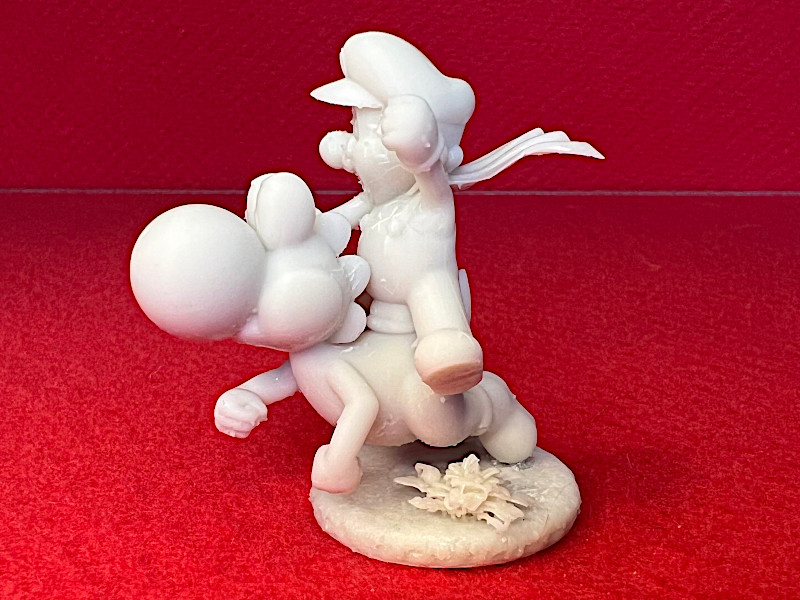 One thing I tested was printing both single sculptures and full-build plates, to see if there was any difference in quality. To my delight, I found that the details and resolution were consistent across all prints, regardless of whether they were single objects or full build plates.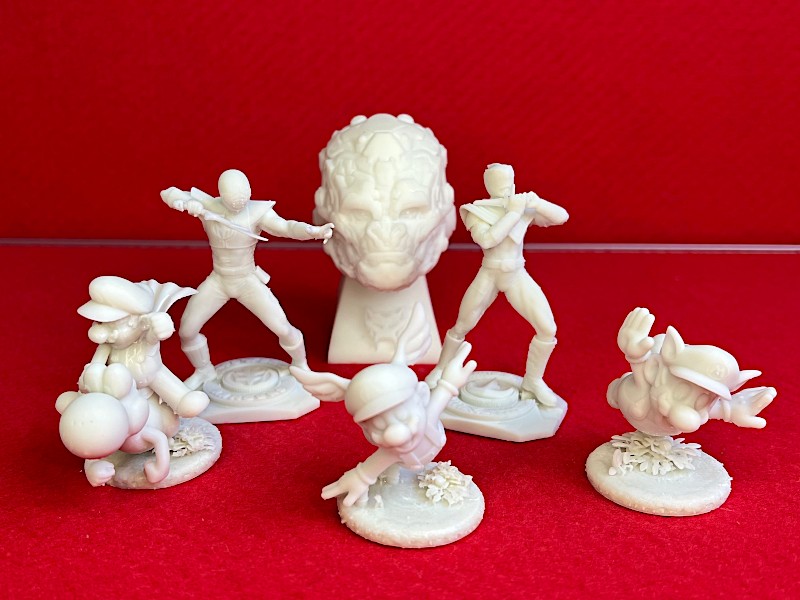 The end result was excellent – all of my prints turned out with incredibly high details and quality. I was highly impressed with the reliability and consistency of the Halot One SLA printer. This experience has left me with an overall positive impression of the printer and would highly recommend it to anyone looking for a reliable and high-quality SLA printer.
Compare to Other 3D Printers
Compare to the similar volume resin 3D printers in the same price range:
The most recent machine I tested for 3DWithUs was the Uniformation GKtwo. This printer has a larger volume and is more expensive, placing it in a different category of 3D printers.
Compare to the Creality Halot and Hlot-One series resin 3D printers: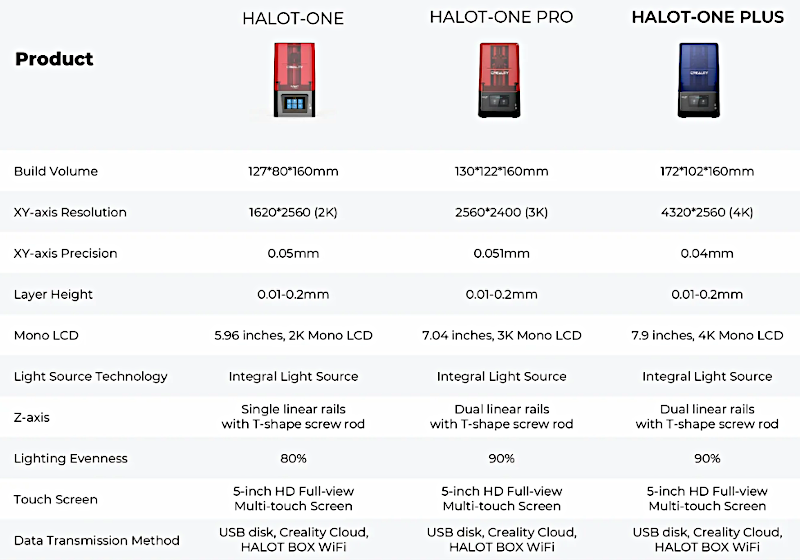 Apart from slight variations in build volume, the differences between the Halot-One, Halot-One Pro, and Halot-One Plus lie in their resolution, which is precisely 2K, 3K, and 4K respectively. The Pro and Plus versions also have dual linear rails, compared to the single linear rail on the Halot-One version.
Conclusion and Pros & Cons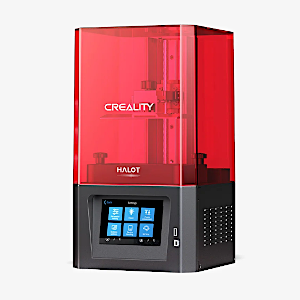 Amazon
AliExpress
Official Website
Creality Halot-One Review
Review Summary
I'm pleased to share my personal and professional experience with the Creality Halot One 2K SLA printer. As someone who has tested and reviewed many 3D printers, I can confidently say that the Halot One is an excellent choice for any aspect of SLA printing, whether it is for large models or small ones.
The setup was quick and easy, with a straightforward software installation process, and the settings were simple to adjust. The printer is suitable for both beginners and more experienced users, producing detailed and high-quality prints.
Like most SLA printers on the market, the Creality Halot One is a great option to consider. It has been a pleasure to use, and I would highly recommend it to anyone who wants reliable and consistent results. With its exceptional performance, this printer is perfect for anyone looking for quality SLA 3D prints.
Pros:
Affordable Price
5-Inch touch screen
WIFI
Creality Cloud
Cons:
Small size