Among all the various 3D printing resins that are marketed as being ideal for printing miniature models, the RESIONE M68 Tough White resin stands out as offering a near-perfect balance of detail, strength, and color. M68 resin is advertised as having a "Non-Yellowing" white color, which gives parts a bright shine with no yellowing or darkening from the curing process.
Resin Specifications & Settings
M68 Tough White
Settings for Photon M3 Plus
General Settings:
Recommended temperature 25°C
Exposure time: Monochrome 1-4s
Bottom exporsure time:30-40s
Bottom layers: 6
Affiliate links:


Amazon
AliExpress
Official Website
RESIONE M68 Tough Resin Review
RESIONE M68 is marketed as a "tough" resin, with ABS-like properties that allow it to maintain a degree of flexibility after curing without being brittle or stiff. Typically when printing miniature models with fine features on a resin printer, some small details can snap off during post-processing, a problem caused by the brittle nature of cured resin.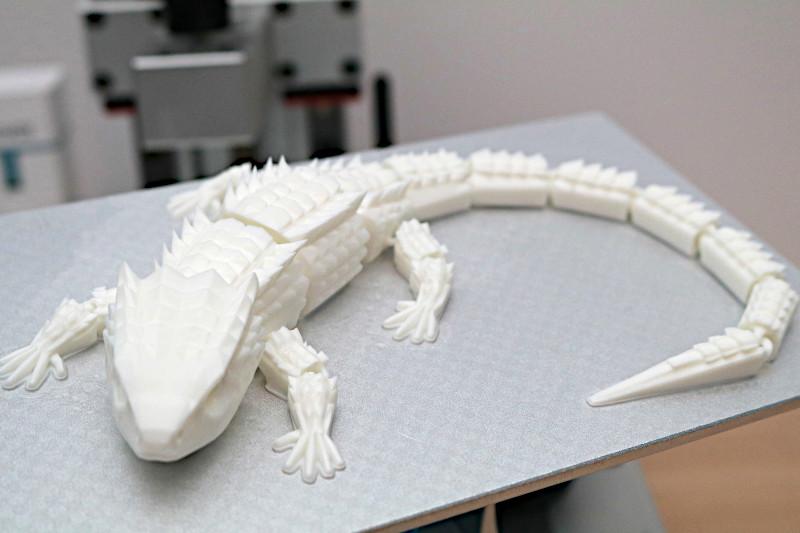 Parts printed with the M68 resin didn't have this issue and were easily post-processed without breaking off any fine features. Articulated models like the Red-Eyed Skink by trejager also printed out with high detail and strong mechanical properties.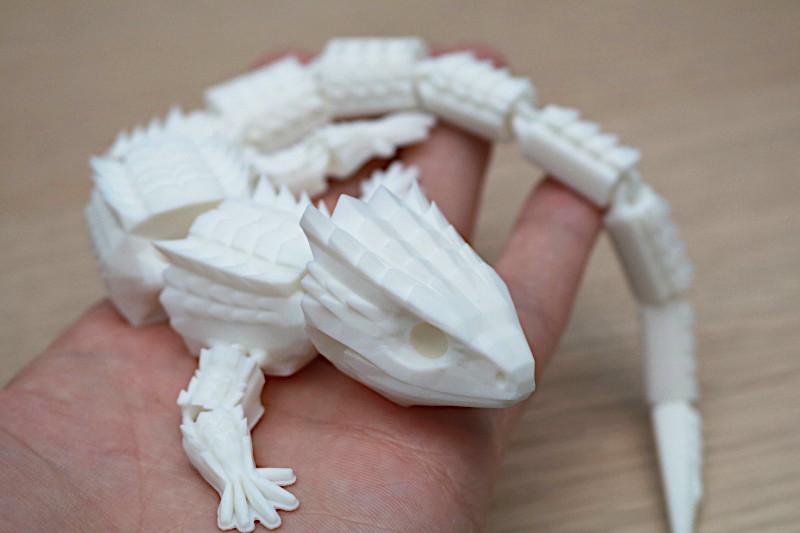 Resin Settings
RESIONE has gone above and beyond when it comes to slicer profiles, and offers profiles for their resins that can be downloaded directly from the RESIONE site. RESIONE offers material profiles for Chitubox, Anycubic Photon Workshop, HALOT Box, and Nova Maker Slicer.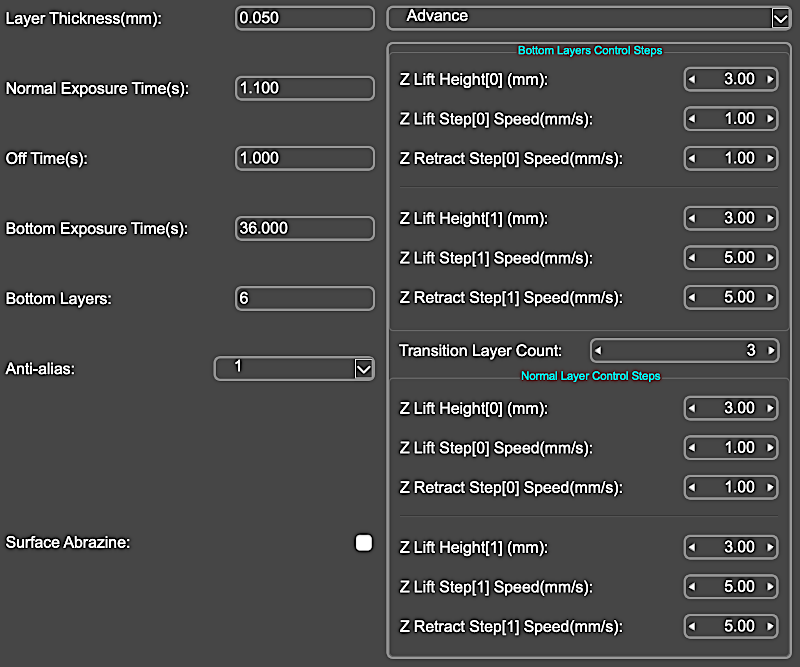 I'm using the Anycubic Photon M3 Plus in this review, so I downloaded the profile bundle for Photon Workshop and uploaded the M68 profile. In this review, I found these settings to work perfectly for this resin and printer combination, and the resulting prints speak for themselves.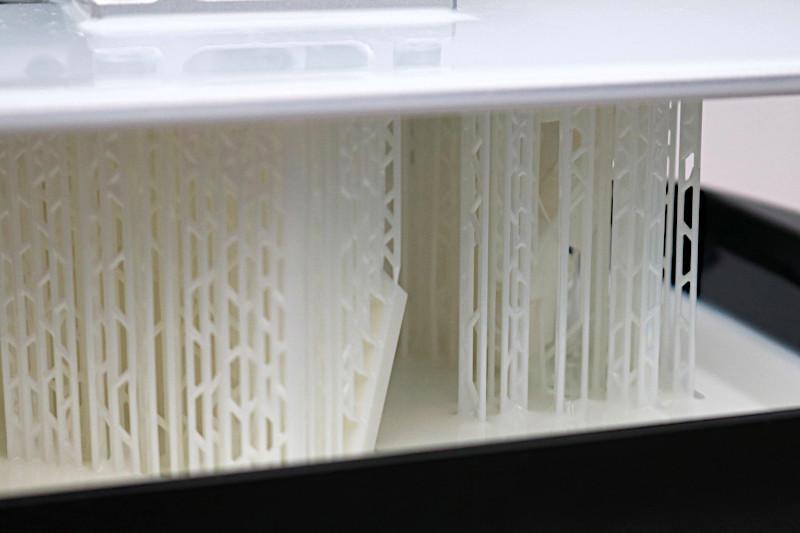 The M68 resin has a relatively high viscosity, which makes it flow a little more slowly than other resins and gives it a generally "goopy" feel when working with it. The settings for this resin reflect this material property, with a full second pause after lowering the part to give the resin time to settle before curing the next layer. The 1.1 second per layer cure time suggested by RESINONE means that even tall prints will print quickly, with the remainder of the resin curing occurring in the UV curing stage.
Test Printing "Non-Yellowing" White Resin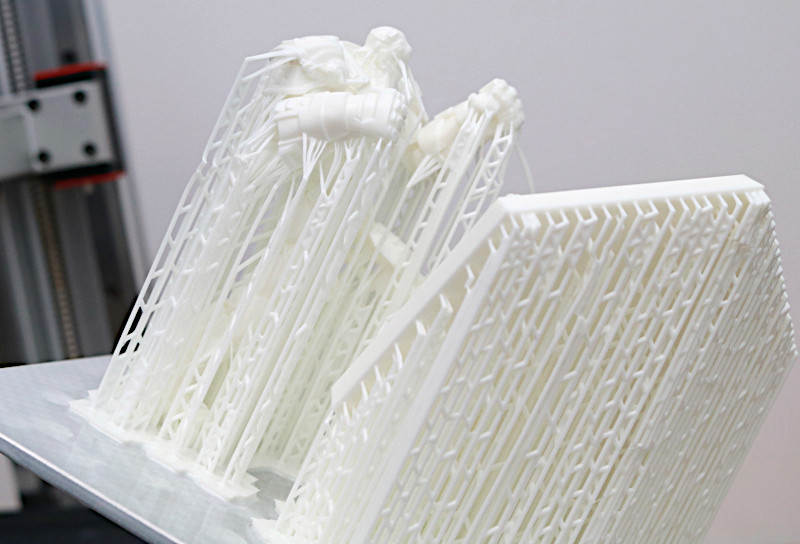 It's no secret that I like models from Loot Studios; the pre-generated support structures work perfectly during every print. This allows the user to focus on the performance of the resin and not the hardware/software combo of the printer being used. The Roboxer 75mm miniature from Loot Studios is ideal for testing the M68 resin; lots of fine features, as well as many smooth surfaces, give this resin the opportunity to shine. This model was sliced using the provided profile from RESIONE in Photon Workshop, with no modifications or adjustments to the parameters.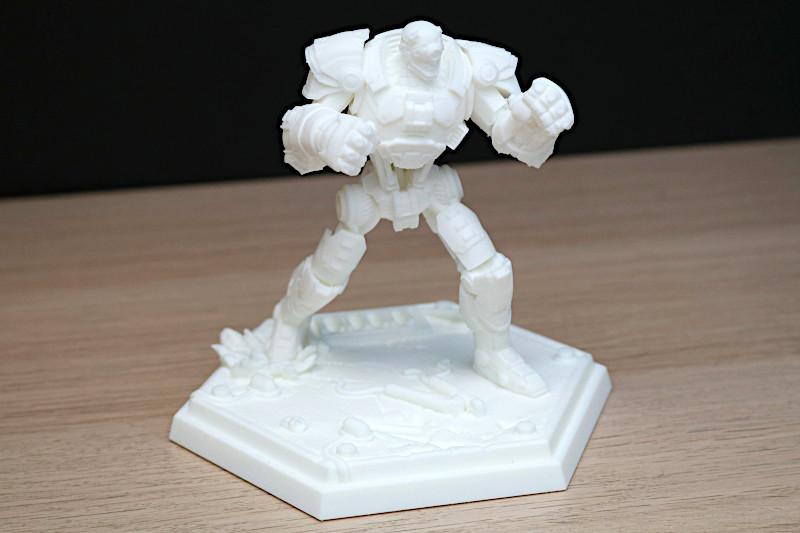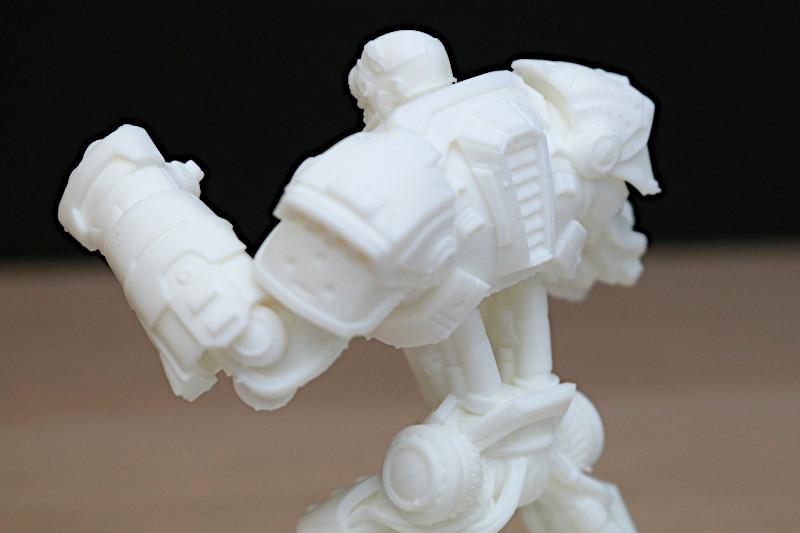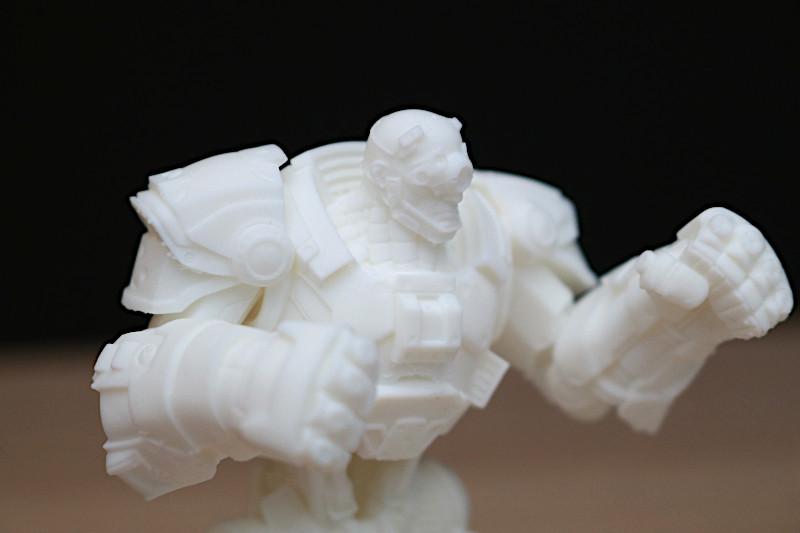 The M68 resin printed flawlessly, showing crisp and visible details while also remaining slightly pliable after curing. The 1.1 second per layer cure time meant that the supports were easy to detach from the model without causing any deep scarring, and the white color of the resin didn't yellow or darken during the curing process. The relatively high viscosity of this resin means that it moves a little more slowly than other resins, so the full 1 second off-time between layers allows the resin to settle in place before exposing the next layer.
Where to Buy RESIONE M68 Tough White Resin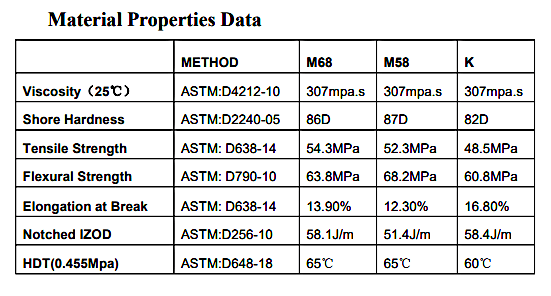 RESIONE currently offers the M68 resin in both 500 gram and 1000 gram bottles on Amazon as well as directly through the RESINONE official site. RESIONE also offers an abundance of documentation for the M68 resin, including a material spec sheet, slicer profiles, and a post-processing guide ideal for beginners. Without this type of spec sheet, finding the ideal settings using other resins becomes a costly process of trial and error. I was impressed with the RESIONE M68 resin, and recommend it to anyone interested in a resin that includes everything you need to hit the ground running.
Affiliate links:


Amazon
AliExpress
Official Website
RESIONE M68 Tough White Resin