Urethane casting is an essential technology for manufacturers to have at their disposal, which can give a competitive advantage over industry rivals. Let's dig into the subject, learn the basics about urethane casting, check the process, materials used, general pros and cons, and list some applications of such process.
This Guide Covers
Urethane Casting
Urethane casting is a manufacturing process quite similar to injection molding for small and medium quantities of parts. In contrast to the metal molds used in injection molding, urethane casting uses a soft and flexible tool. This enables the process to be much cheaper and suitable for low-volume production.
Urethane casting produces high-quality, end-use parts from plastics or rubber-like materials that have an excellent surface finish. These parts are often used when color, high surface quality, and toughness are required. Urethane cast parts can also be clear/transparent, color-matched, or painted, and they can be used for bridge tooling. However, urethane cast parts have less strength than injection molded parts.
How Urethane Casting Works
As mentioned above, urethane casting is similar to injection molding. It also requires a tool with a cavity representing the shape of the final part to be obtained. The tool here is soft, which causes it to wear out quickly. Let's look at how urethane casting works.
The Process
The urethane casting process involves three important steps:
The Master Pattern
The first step involves making a master pattern similar to the desired output. This master pattern is made through 3D printing technology or CNC machining. The common technologies employed are stereolithography (SLA) or PolyJet 3D printing. Both of these processes produce highly detailed parts with a very fine and smooth resolution, which is ideal for the master pattern. It can be polished to achieve an optimal level of surface finish.
Molding
The second step involves using the master pattern to create a silicone mold. This is done by enclosing the master pattern in a container and pouring liquid silicone around the pattern which cures/hardens. This way the liquid silicone captures all the features of the pattern. The mold is then strategically cut along the parting line into two distinct halves to reach and remove the master pattern. This now leaves an internal cavity in the mold. The mold is then reassembled for the next step.
Pouring
The last step in the urethane casting process involves pouring and filling the internal cavity of the mold with a liquid polyurethane or silicone. This mold is then placed in a pressure chamber at an elevated temperature to enhance its mechanical properties. A trick to remember is that for opaque parts, the chamber is pressurized while for clear parts a vacuum is used. Once the curing process completes, the mold is taken out to separate the two halves and the new part is removed. This part is then cleaned to remove excess flash.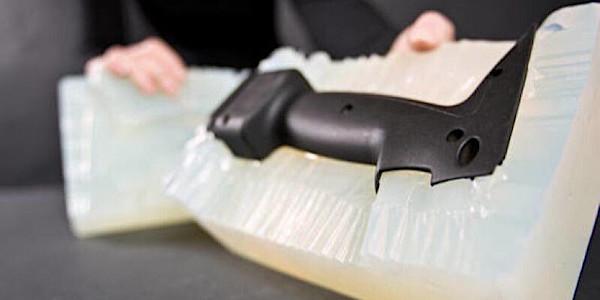 The Materials
As in every decision throughout the casting process, you should consider the application of the final part when selecting your material. Here are the two main categories of materials:
Rigid Polyurethane
– Soft rigid resins offer a durometer ranging between 60-75 Shore D. They are often used to create firm parts that offer flexibility. Parts like gaskets and seals are common applications for such materials.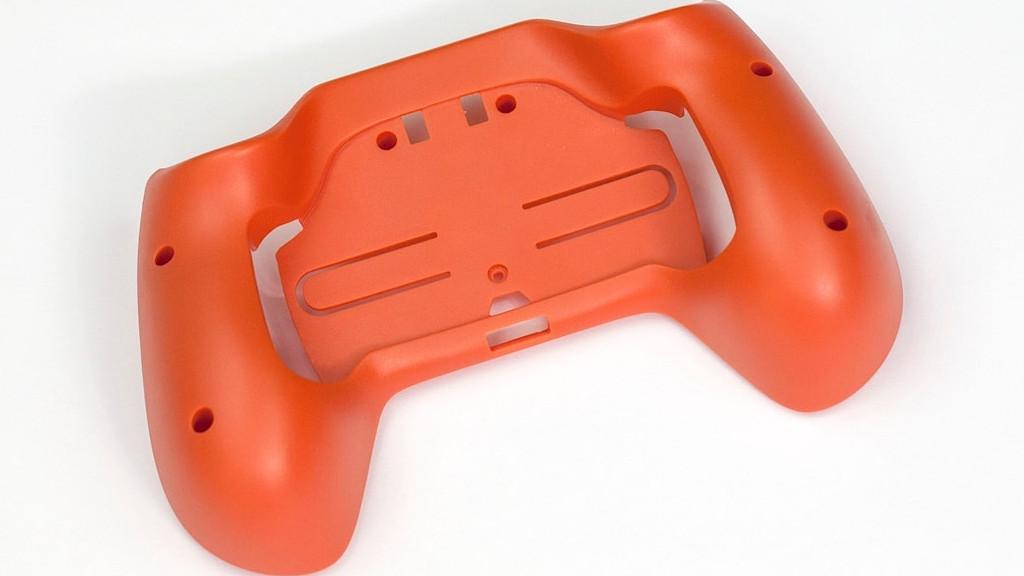 – ABS-like polyurethanes are among the most common, cheap, and general-purpose resins that provide strength comparable to acrylonitrile butadiene styrene (ABS) thermoplastic polymer. These materials have a durometer of 80-85 Shore D and provide excellent quality product enclosures.
– Acrylic-like polyurethanes are clear and transparent. They offer properties similar to acrylic, which is commonly used as a substitute for glass. These materials offer durometers around 87 Shore D. They have excellent durability and are used for parts such as light tubing.
It is important to note that urethanes are affected by UV radiation and thus they should be used selectively in outdoor applications. They can be covered with suitable coatings to offset the UV impact.
Elastomeric Polyurethanes
Elastomeric polyurethanes offer flexible rubber-like properties comparable to TPU, TPE, and silicone rubber. This makes them ideal for use in manufacturing products like wearable devices. These materials offer durometers between 50-80 Shore A. They are characterized by strength and toughness.
Another set of materials are the hard elastomeric urethane materials. These include materials with durometers ranging from 90 Shore A to 60 Shore D. These are industrial-grade materials ideal for applications like forming dies and gears.
Applications of Urethane Casting
Urethane casting has numerous applications, including prototyping, automotive, medical, sports, and consumer durables.
Low-Volume Production
As explained earlier, the urethane casting process is ideal for low-volume production. It is perfect for bridge manufacturing when the production quantities are less and investment in high-quality tooling is not justified. Once the quantities increase, the manufacturing can move from urethane to other methods.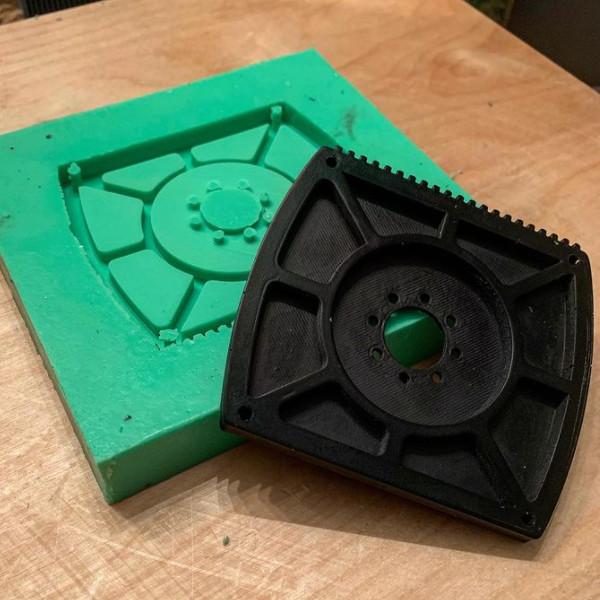 Medical Devices
Since the materials involved are nontoxic, they can be used for producing medical devices.
Sports Equipment
The urethane casting method can be used to manufacture goods like dumbbell grips, helmet padding, and swimming gear.
Rapid Prototyping
Urethane casting is great for prototyping. It can also be considered as an alternative to 3D printing in some cases. Since urethane casting is relatively cheap, costs can be controlled in the product prototyping stage.
Market Testing
Since the process delivers high-quality output, it can be easily used for product testing in the market. It's also a great option for consumer testing and evaluation, for concept models, etc.
Advantages
Fast and High-Quality Output
Urethane casting is a fast process that can quickly turn around high-quality products. Considering the investment and time required to set up an injection molding machine and get started with the production, urethane casting is extremely fast.
Material Library
There are a good range of materials that can be used in the process. The materials offer varied properties, making them ideal for most prototyping requirements. All the materials also offer an excellent surface finish and good strength.
Cheaper Materials
Materials are easily available across the world and are relatively cheap. This helps in keeping the costs down and saving on huge investments.
Disadvantages
Urethane casting is not particularly suited for larger parts, as large parts require more detailed mold-making skills and processes. It also increases the curing time and thus the overall process becomes slow.
Molds Quickly Wear Out
Since molds are continuously exposed to high temperatures they wear out quickly. If the production quantity is high then multiple molds need to be made, and in rare cases this can result in some product inaccuracies/discrepancies.
Temperature Limitations
Urethane cast parts are susceptible to UV radiation and high temperatures. Regular exposure to temperatures above 212 degrees Fahrenheit can cause deterioration of the parts.
Post-Processing
Urethane cast parts can be post-processed by painting them, but that doesn't always give the best output. Paints are also susceptible to chipping and scratching. Moreover, they add a step that can prolong the entire manufacturing process and eventually impact the costs.
Conclusion
Developing new products is always a manufacturing challenge, and because staying ahead of the competition means bringing new products to the market, this makes the usage of advanced product manufacturing technologies important. Urethane casting is such technology as it allows to rapidly prototype, market test, and connect manufacturing processes without compromising on product quality.
Injection molding has been around for a while now. As a result, in the field of manufacturing, it is regarded as a go-to option. However, 3D printing is surging in popularity. The burning question is: will it eventually replace injection molding? The following post will explain the two processes and the difference between them.