Slither.io is an online arcade game that you can play with multiple players. In the video the process of creating slither.io is shown. It is made in pieces: heads, body parts and tails. These segments are designed in Tinkercad. Tinkercad is an online software program that allows you to create 3D designs easily without having a background in design or 3D printing. The software makes it easy to design shapes, grouping, import other files, 3D printing services, and laser cutting.
Once you have your desired design, the next step is to print. It is easy to save completed design in STL format. Another program Slicer, such as Cura or Simplify3D, will help to prepare STL file for 3D printing. There we also multiplied body parts so we could get a long slither.
A raft is recommended for printing multiple small segments, because it helps to stabilize the models that have smaller foundations. Rafts can be removed as seen in the video to make a smooth final piece.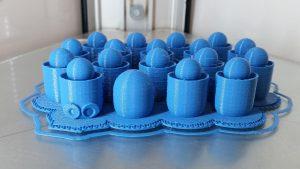 Slither.io in Different Materials
All objects are created using Polylactic Acid (PLA). PLA is a biodegradable plastic created from renewable raw materials. This type of material is best suited for the project because it can be cut, filed, sanded, and completely manipulated easily, which is necessary for the links in this piece. We also tried to print it in the flexible filament.
The result was not good because interlocks didn't hold each other. There should be adjustments in design to make it work for the flexible filament. We didn't try to print this item in the wood filament. As wood is not flexible, we suspect that some interlocks will get damaged in process.
3D printing, also known as additive manufacturing, can be a real fun. It allows to create serious models and then fun items like slither.io. Try Tinkercad out and create your own design to begin experimenting with 3D printing and see all it has to offer.

Gizmo Dorks PLA Filament, 4 Color Pack (200g/each) on Amazon (affiliate link)
STL Files:
Cults3D: Slither.io
MyMiniFactory: Slither.io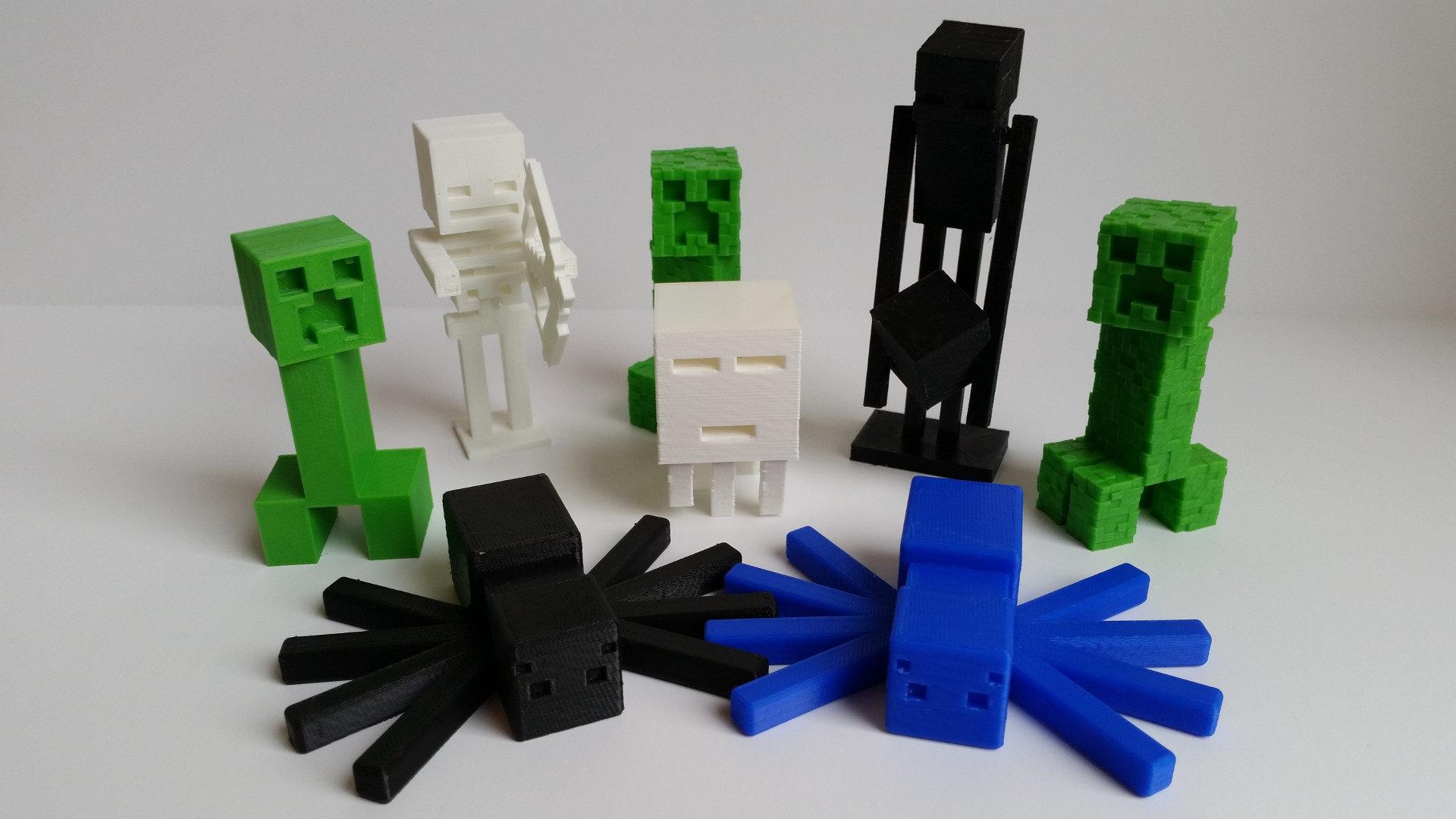 3D printed Minecraft mobs are very popular among dedicated players. Any Minecraft fan would be happy to have one in their collection. On the other hand, their square-shaped look makes it easy to design and print.