This 3D printing gallery is a collection of makes, popular designs, and 3D scans. The gallery is here to give 3D print ideas of what can come out of a desktop 3D printer. It starts with the makes at the beginner's level and hopefully will develop into a substantial library. Click on pictures to zoom and start a carousel.
Hairy 3D Prints – 3D Print Ideas
3D printing nurtures creativity and curiosity. Some more advanced makers start to find standard printing boring. They look for a challenge and push the boundaries of this technology. They "torture test" their 3D printers to see the maximum capability. New ideas are born. Designing hairy 3D prints is one of such innovative ideas. 

Vase Mode 3D Printing – Textures of 3D Scanned Trees
Let's use 3D scanning and vase mode 3D printing to achieve a real tree texture effect for functional or decorative items.

Multicolor 3D Printing With a Single Extruder
The majority of desktop FDM printers have a single extruder and for these, the idea of multicolor 3D printing has been a … Read more & images
---
---
Spray Painting 3D Printed Models Gallery
Spray painting 3D printed models has a big potential. Tips & Tricks and Before – After gallery of spray … Read more & images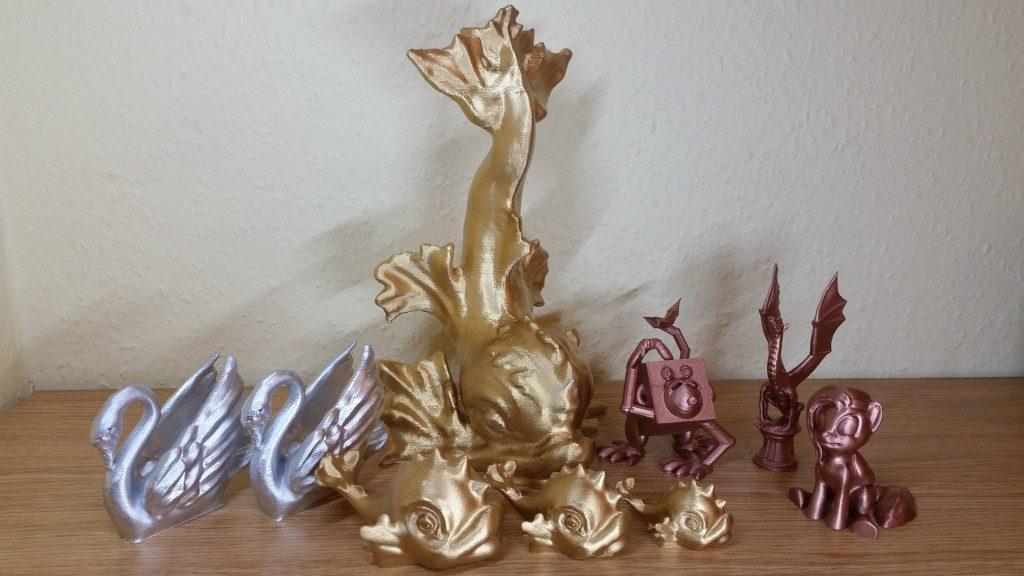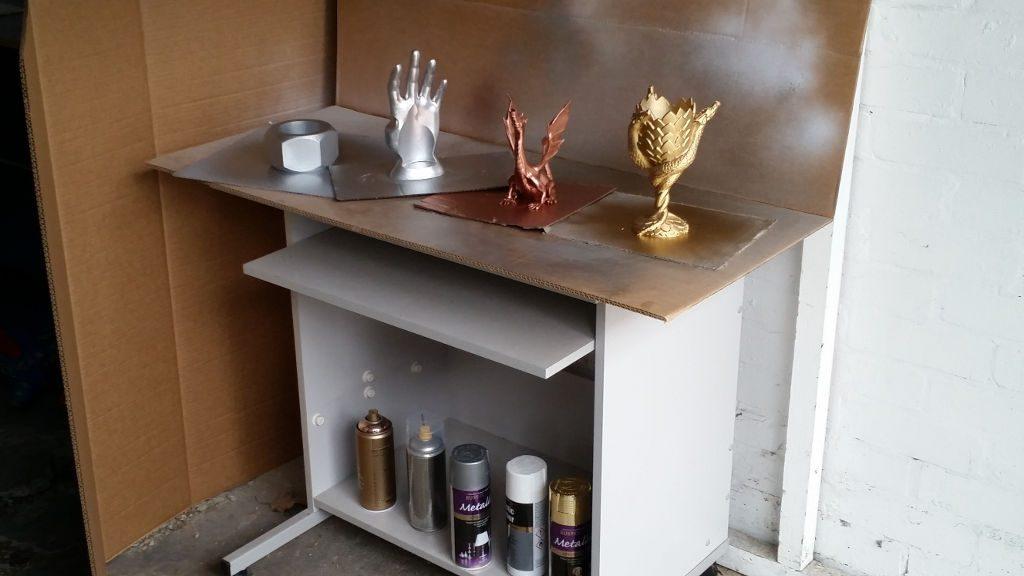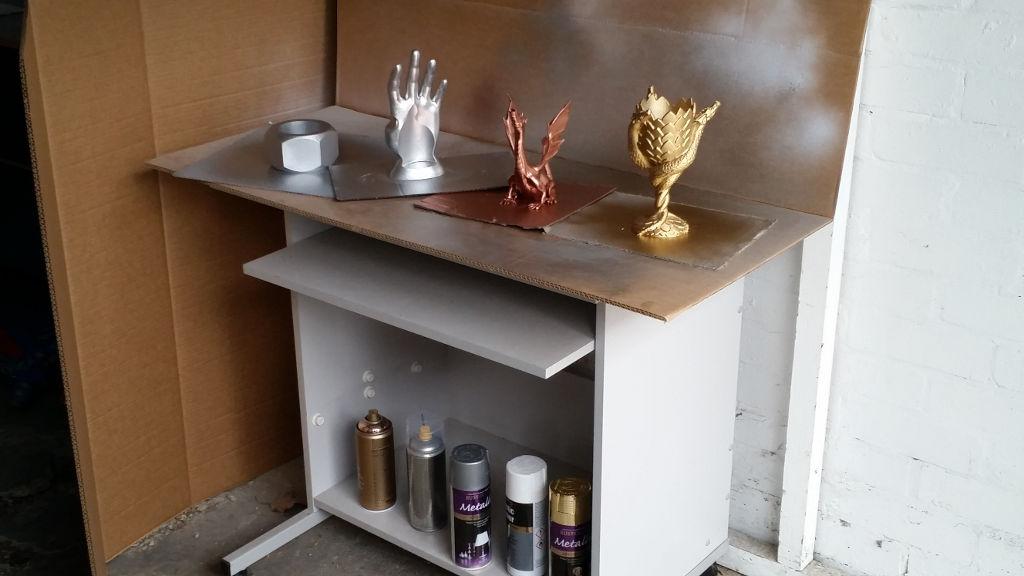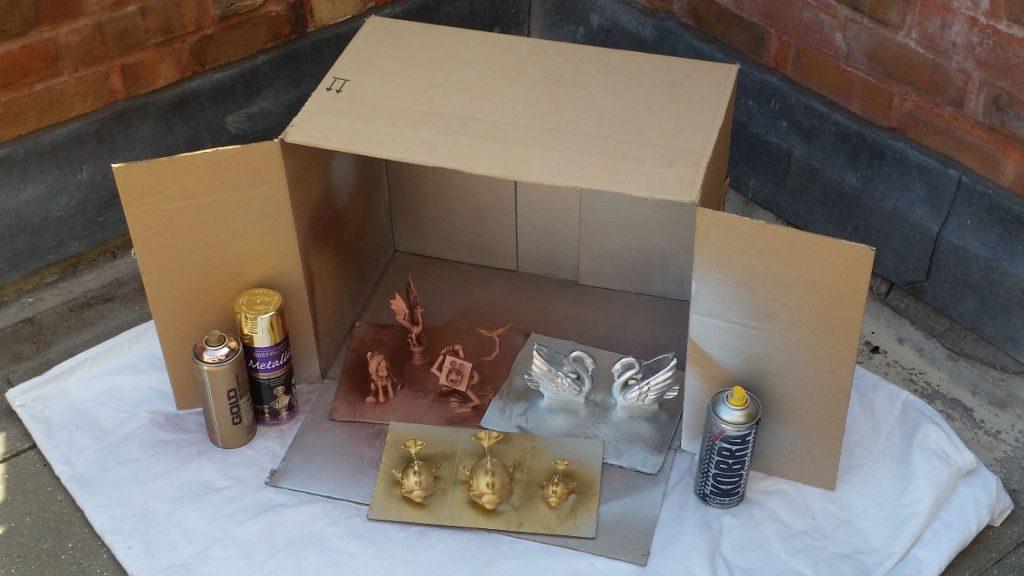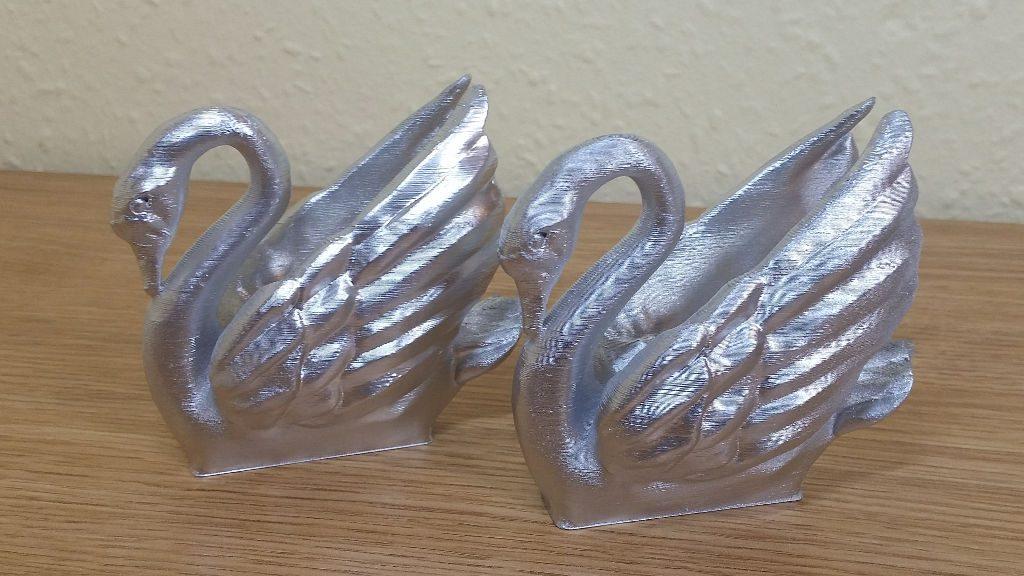 ---
Scan The World – 3D Printing Tips & Tricks
A very rich and interesting part of 3D printing is the ability to print scanned objects. It opens an enormous potential for saving the historic heritage of the world. A significant collection of such objects already exists as MyMiniFactory supported the Scan the World initiative. They share the files for everyone to print a part of history for themselves. We have printed out a few items from that collection: Read more & images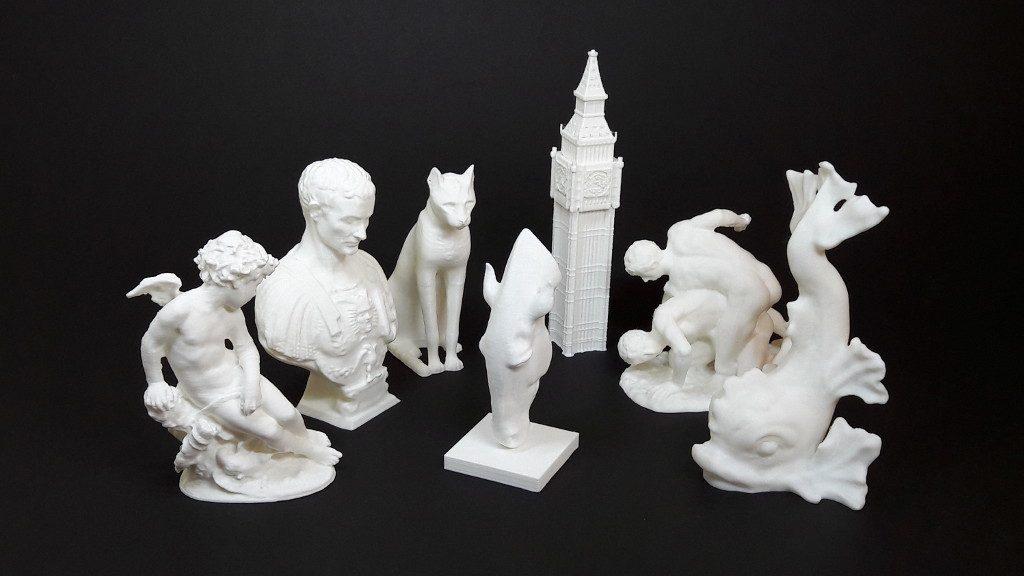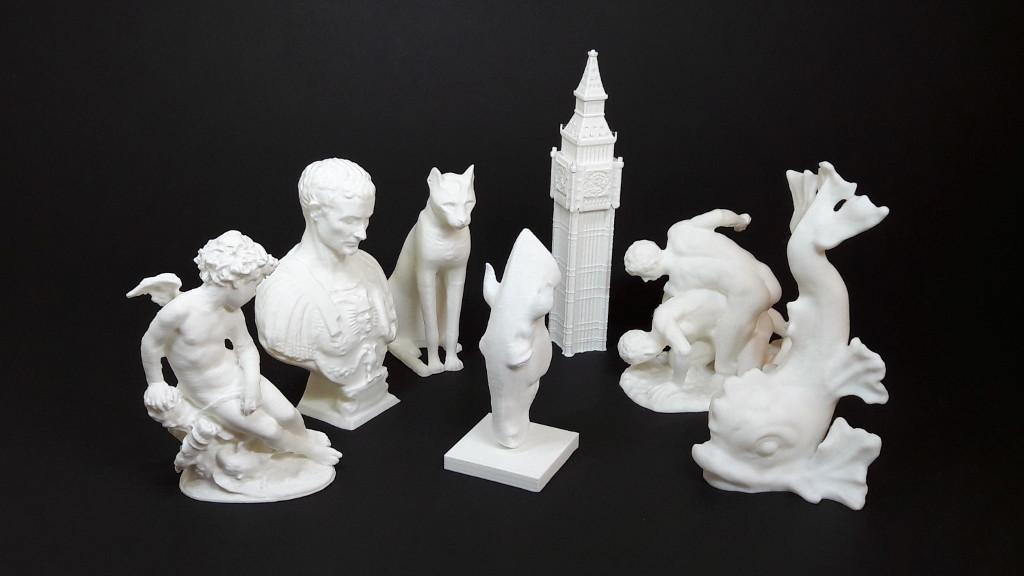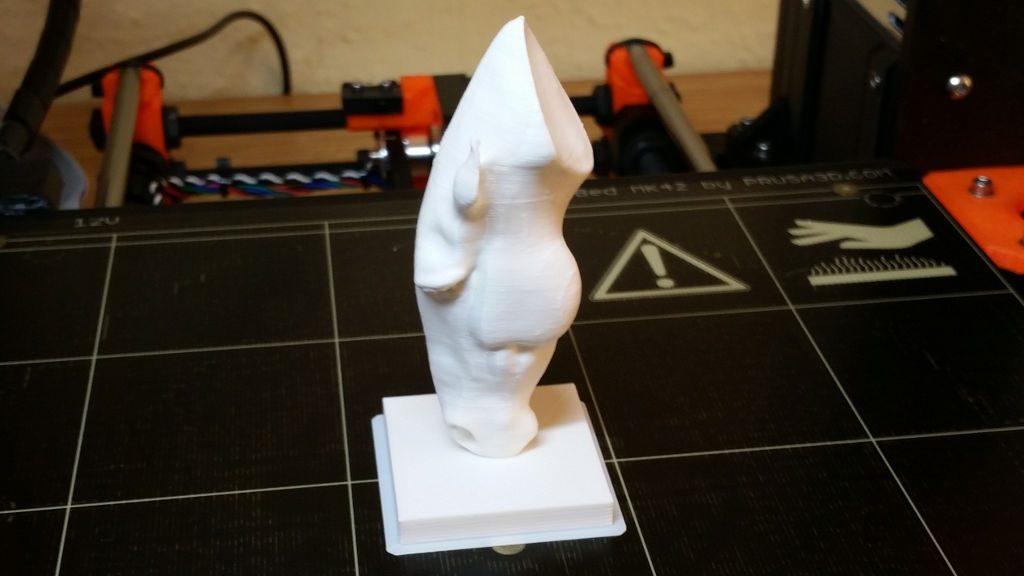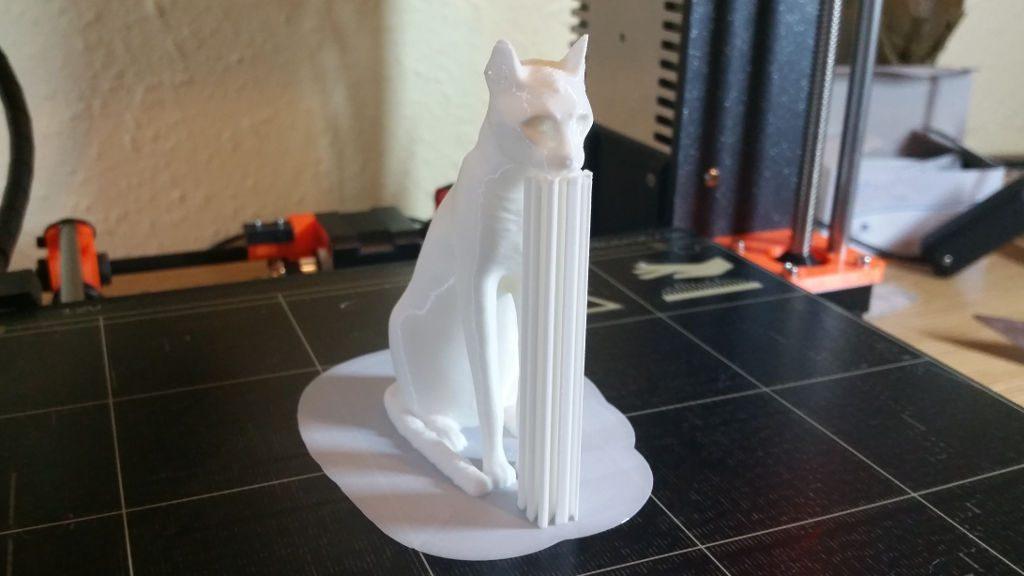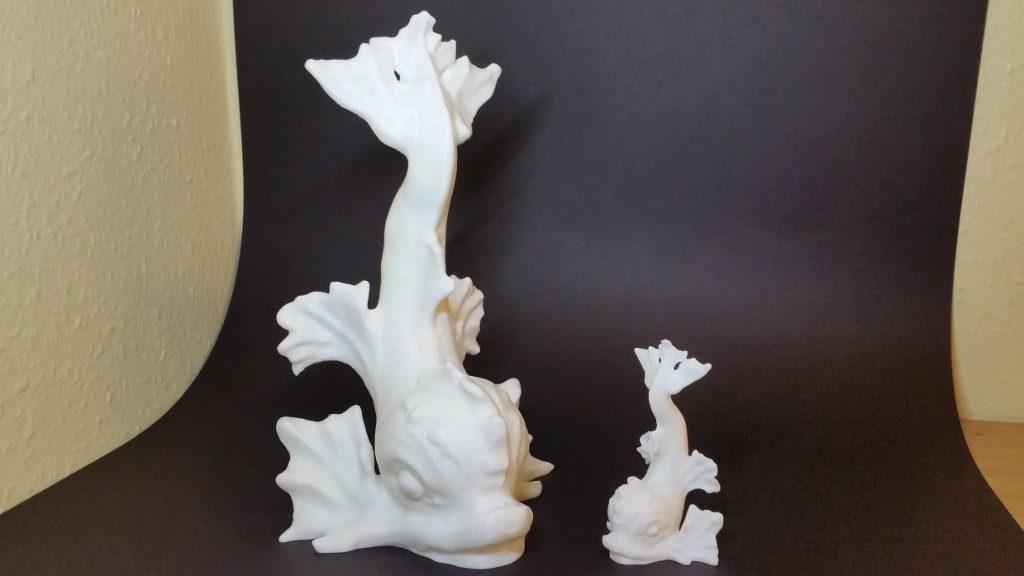 ---
3D Printing Guardian Filament Spool Holder
Disguised as a wall mounted spool holder 3D Printing Guardian watches over the whole 3D printing process. He immediately made our lives easier as now we can replace a spool in seconds. It is especially handy when changing filament for multicolor 3D printing… Read more & images
---
---
3D Printed Puzzle Box
One of the best models for customization is a 3D printed puzzle box. The puzzle can be unique for each model or there may be a secret compartment inside the object. In some cases, only the creators will know the key to the puzzle … Read more & images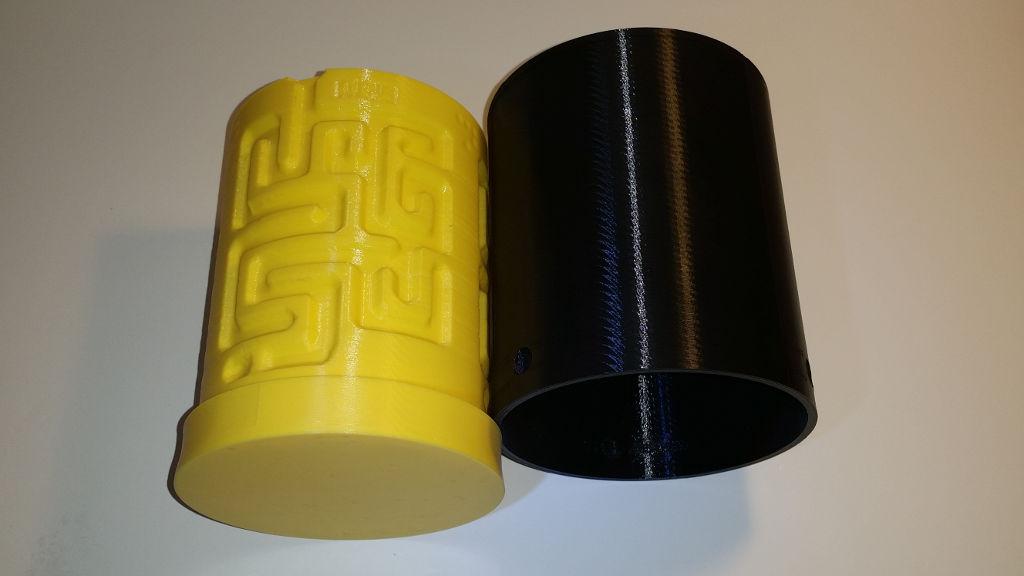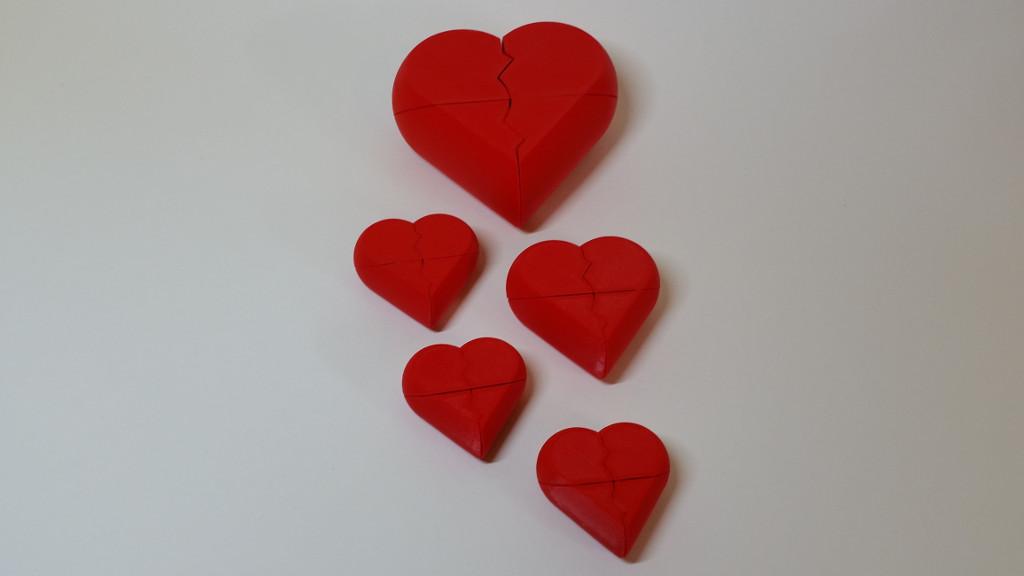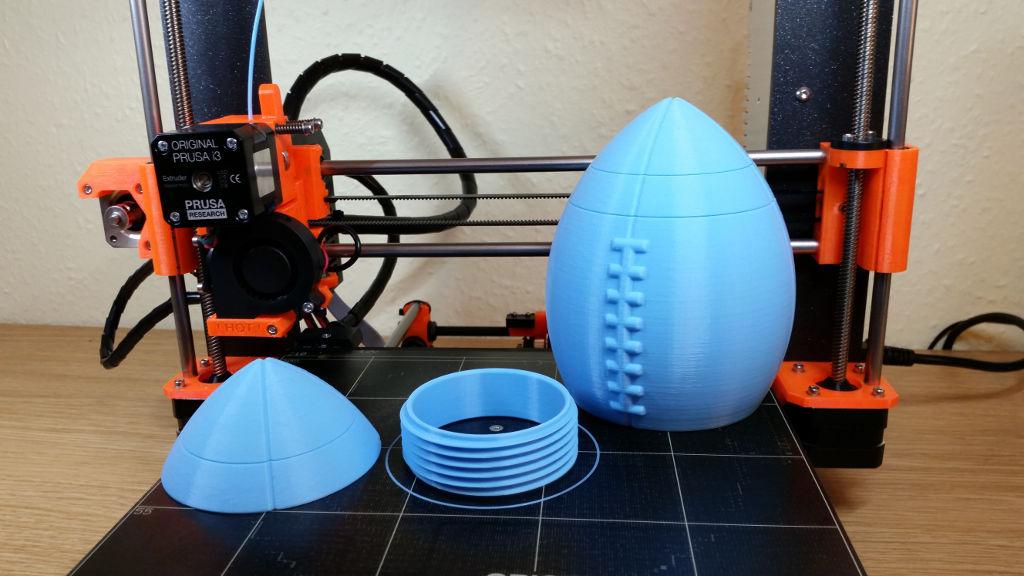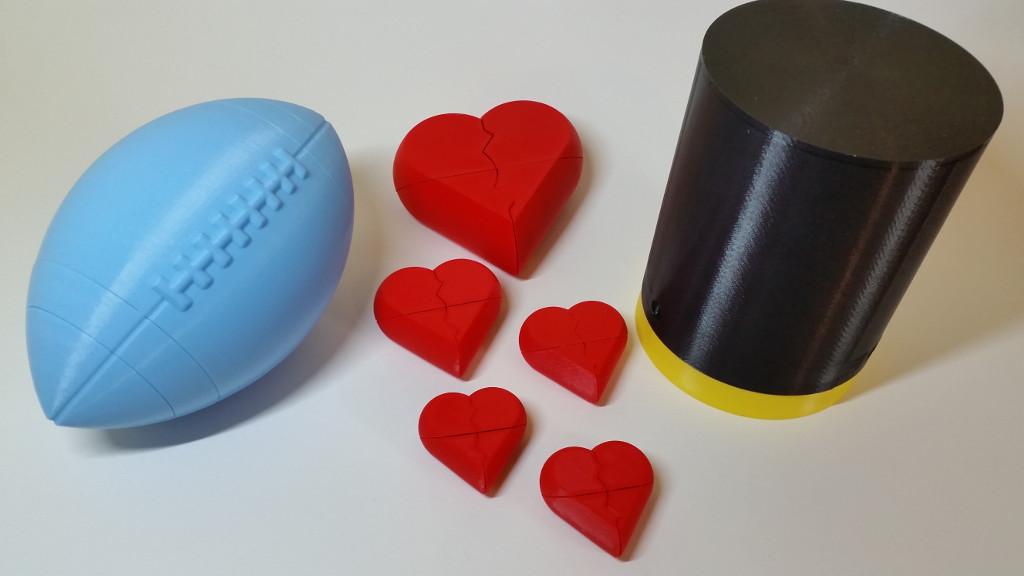 ---
Groot in Wood
The announcement of Guardians of the Galaxy part 2 created a wave of interest towards Groot in 3D printing community. A glimpse of Baby Groot in the movie trailer gave ideas to the designers. Makers all over the world are having fun recreating the famous character… Read more & images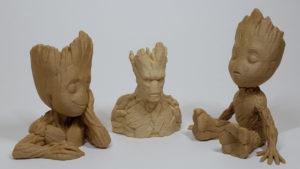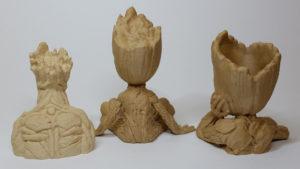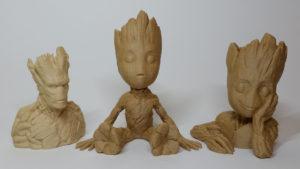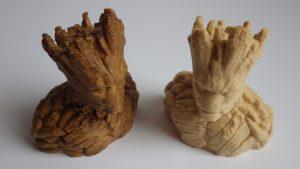 ---
---
Odile The Swan
Odile The Swan designed by Louise Driggers aka loubie resembles black swans at Leeds castle in Kent UK. Read more & images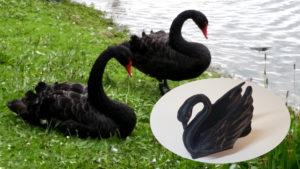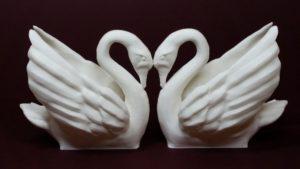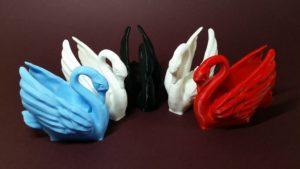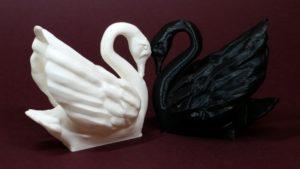 ---
Spray Painting 3D Prints
During the festive season, there are a lot of shiny sparkly decorations around. Having a 3D printer, it is very tempting to try and make something special. As we are not much of the artists, spray painting 3D prints … Read more & images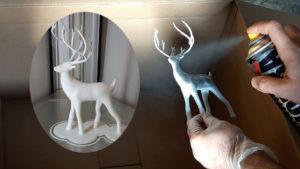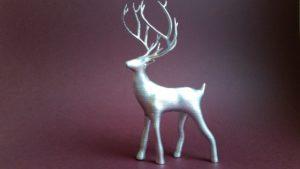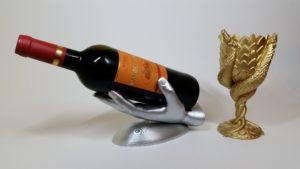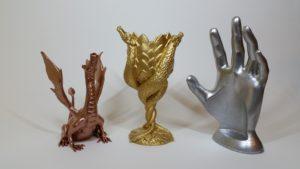 ---
3D Printed Pokemon
Agustin Flowalistik, designer of a low poly 3D printed Pokemon, had a big success with his creation even before the launch of Pokemon Go game. Flagman Pikachu was downloaded tens of thousands of times … Read more & images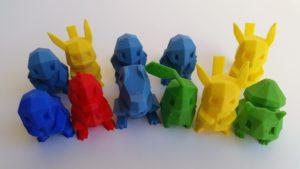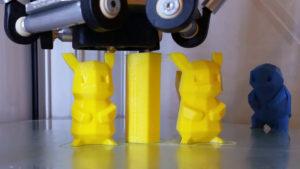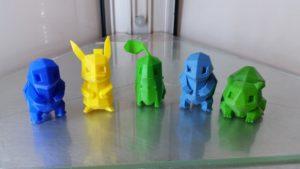 ---
---
Minecraft Mobs
3D printed Minecraft mobs are very popular among dedicated players. Any Minecraft fan would be happy to have one in their collection. On the other hand, their square-shaped look makes it easy to design and print. Read more & images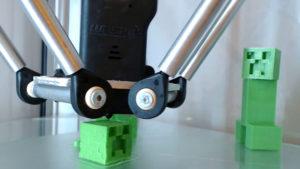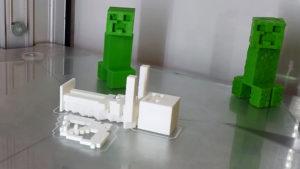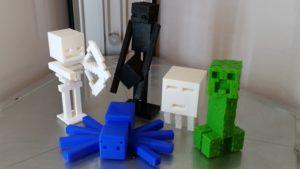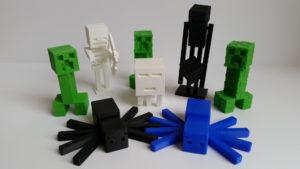 ---
3D Scanned and Printed GW2 Cannon
The idea to 3D scan an object is very old. We have seen it in sci-fi movies and read about it in books. Recently, thanks to developed software like Autodesk ReMake we can implement this idea into life. Read more & images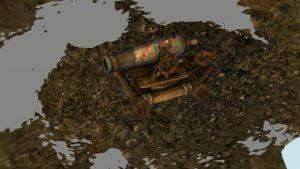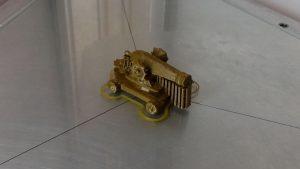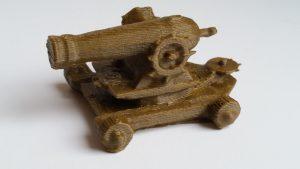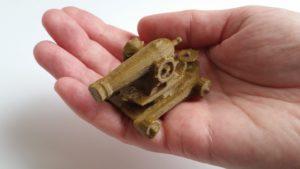 ---
Rose Thorn Remover
This is a professional tool of the florist. Quickly removes thorns, branches and leaves. Designed in Tinkercad. Watch on YouTube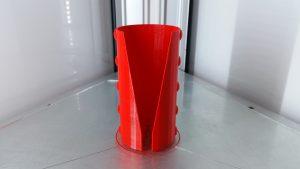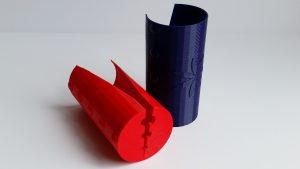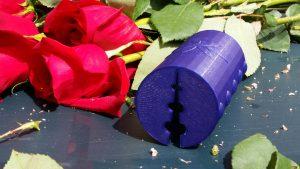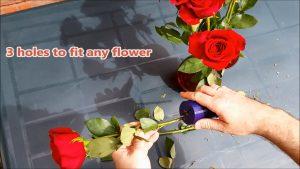 ---
Slither.io
Slither.io is an online game that you can play with multiple players. It is made in pieces: heads, body parts and tails. Read more & images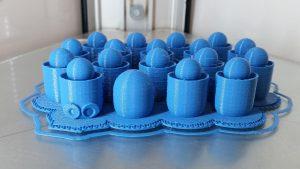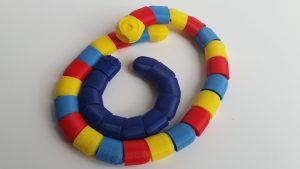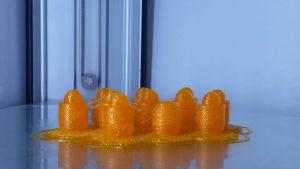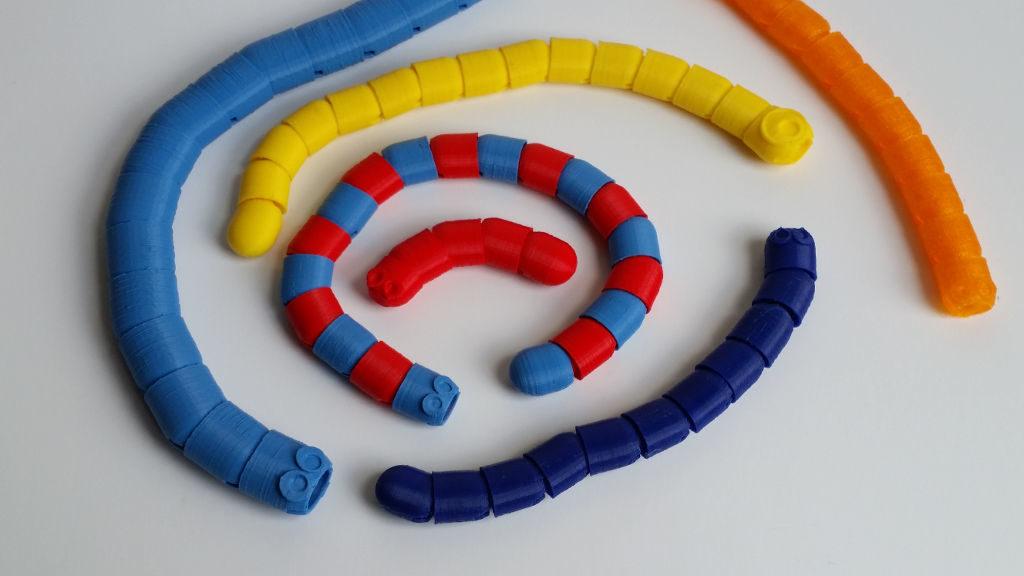 ---
Cactus in a Pot
Green PLA cactus and a wooden filament pot. Designed in Tinkercad. Tinkercad is good for beginners. It offers a selection of geometrical shapes to use for 3D design. Watch on YouTube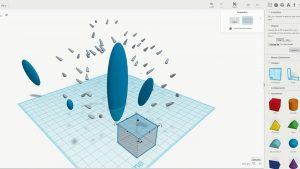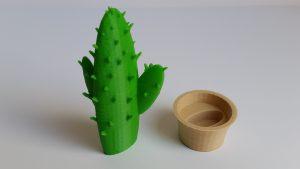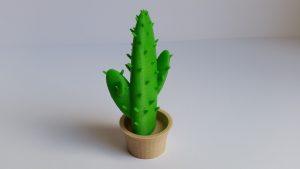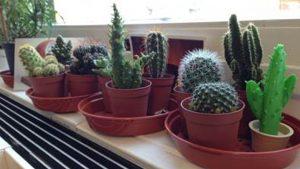 ---
Dual Business Card Holder
This is a card holder for 2 types of business cards. Easy to use, a great tool for marketing and brand promotion. One side can be used for cards to give away and the other for the ones collected at events or meetings. It can help those with 2 types of businesses. Watch on YouTube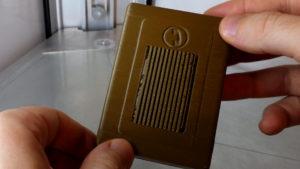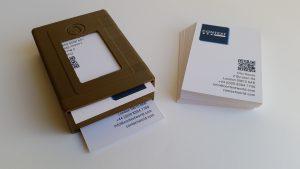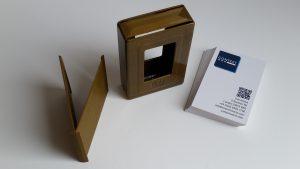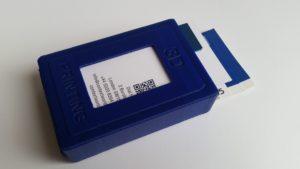 ---
Wood Filament
3D printing wood filament exists since 2012, but it could still be called experimental. It often consists of 60-70% polymers and 40-30% of recycled wood fibres of different kinds… Read more & images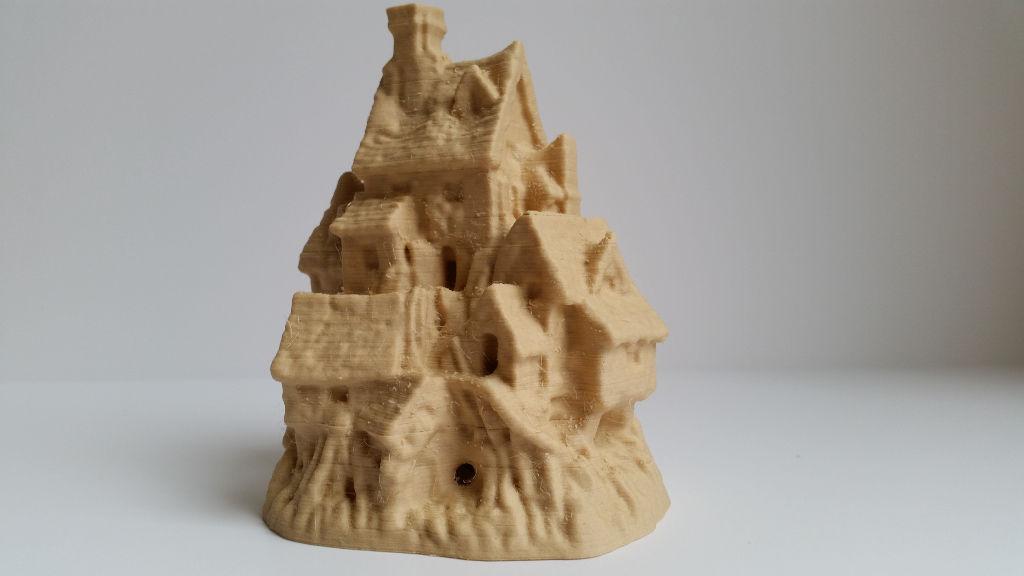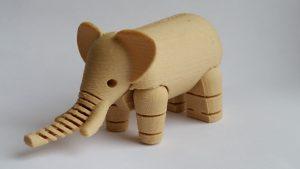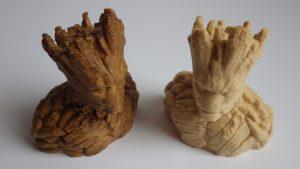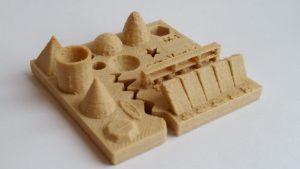 ---
3D Printing Test
Once your new 3D printer arrives it is good to understand its capabilities. There are many test files to choose from on Thingeverse. The reason to use a proper test file is because it contains all hard-to-print bits. After printing such object it becomes clear what settings you need to complete tricky and detailed projects. Also these files are designed in a way that you don't use a lot of filament and printing time. Read more & images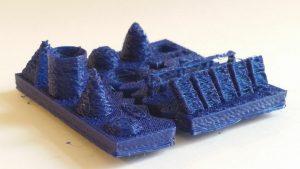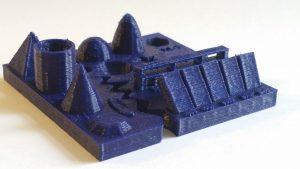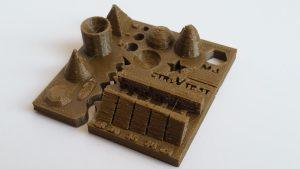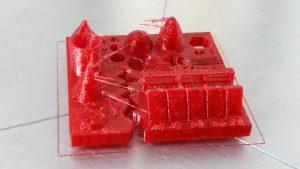 ---
Source & Links
Most of the STL files for the featured designs that we use come from file-sharing repositories. You can find the sources by following the links to the blogs. We feature some of 3D printing ideas in our 3DWithUs YouTube Channel.
Similar layout galleries:
– Spray Painting 3D Prints
– 3D Scanned Tree Texture
– 3D Print Ideas, Makes and Designs
---
3D Printing Gallery
If you take some of our images for your own blog/article, please make sure you add the image source linking to 3dwithus.com.
Example: Source: 3DWithUs or Image: 3diwithus.com