A very rich and interesting part of 3D printing is the ability to print scanned objects. It opens an enormous potential for saving the historic heritage of the world. A significant collection of such objects already exists as MyMiniFactory supported the Scan the World initiative. They share the files for everyone to print a part of history for themselves. We have printed out a few items from that collection.
Scan the World – History Preservation
What makes participating in Scan the World interesting is that many objects have fascinating stories behind them. These items are taken from history and they have much to say about their origin. If we think about it, it is not just a story about how they were created, but also their life and survival story. We would recommend Scan The World contributors to take care and add the stories of their 3D scanned objects when they publish STL files. Not only the readers will benefit, but also the google ranking system may push your published item higher. Here a story of the Gayer-Anderson Cat:
This sculpture is known as the Gayer-Anderson Cat, named after Major Robert Grenville Gayer-Anderson who, together with Mary Stout Shaw, donated it to The British Museum, London. The statue is a representation of the cat-goddess Bastet. The cat wears jewelry and a protective wedjat amulet and is decorated with a winged scarab that appears on the chest and head. A copy of the statue is kept in the Gayer-Anderson Museum, located in Cairo.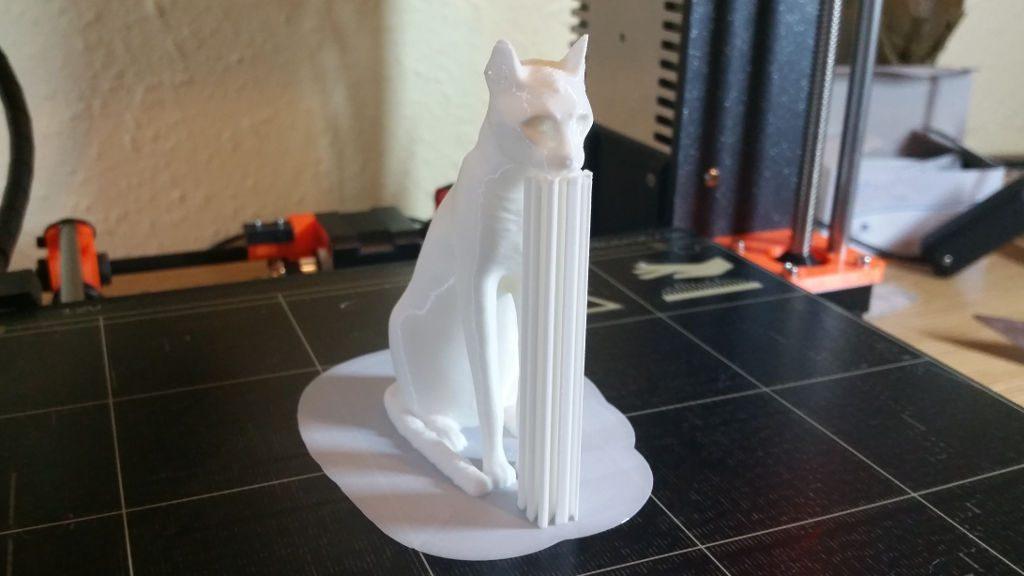 3D Printing Tpis & Tricks
Historical objects that Scan the World collects were not created for 3D printing. Many of them require a lot of supports to be added. In the case with "The Wrestlers", even the faces needed supporting. We disabled an automatic support option in order to minimize the post process cleaning. However, we failed to detect one of the places where the supports were needed. As a result, one arm didn't come out well. There are many things to consider while 3D printing out Scan The Wolrd objects. It may be quite difficult for those who are new to 3D printing.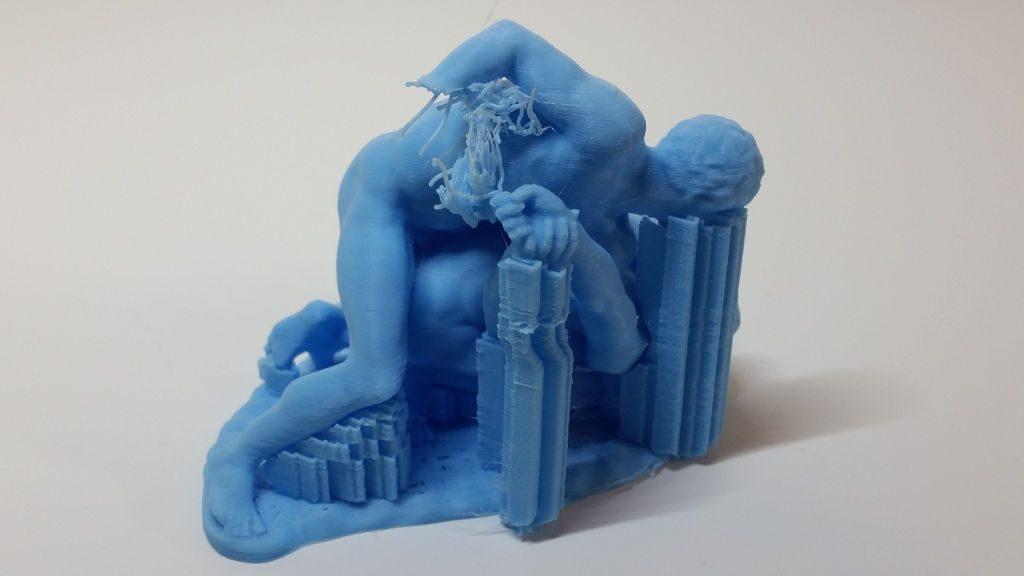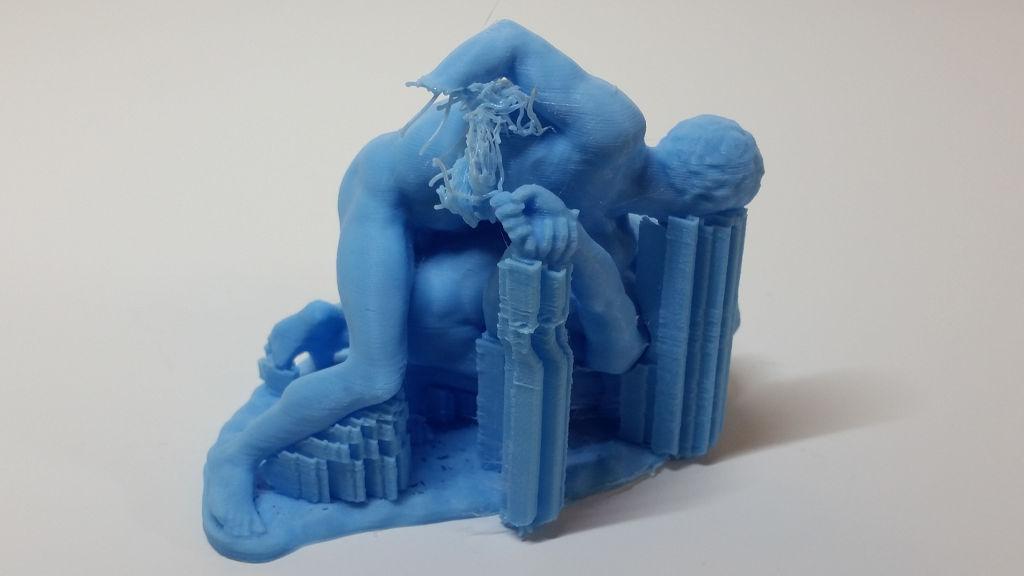 Historical and Modern Buildings & Landmarks
Scan The World's vast collection includes pieces of art and architectural landmarks. You can find Big Ben, Eiffel Tower, Roman Coliseum and others. Old sculptures are supplemented by modern art.
Marwari Horse Head, a popular in 3D printing community sculpture, is located in Hyde Park corner at Marble Arch in London. It is one of the rare objects in the Scan The World collection that can be printed without supports. 3D Printed on Original Prusa.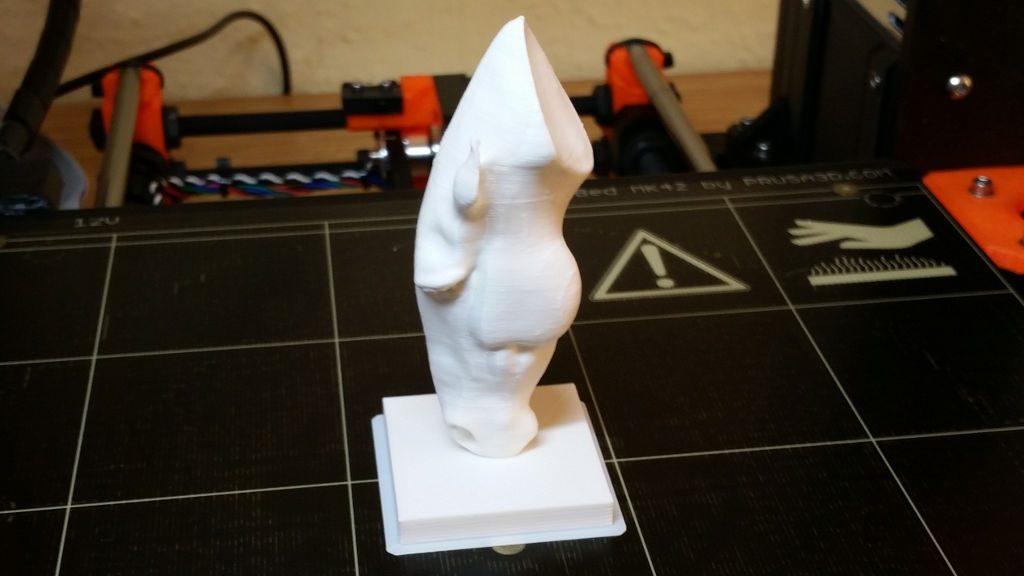 There is an interesting feature on MyMiniFactory's website – an interactive map. By scrolling through the map it is possible to see which pieces of art come from which area. Is your local area rich in historical heritage? The website also has a catalog of museums around the world, that are a generous ground for 3D scan hunters. We should all be grateful to those enthusiasts who dedicate their time and efforts scanning the masterpieces and filling this amazing collection.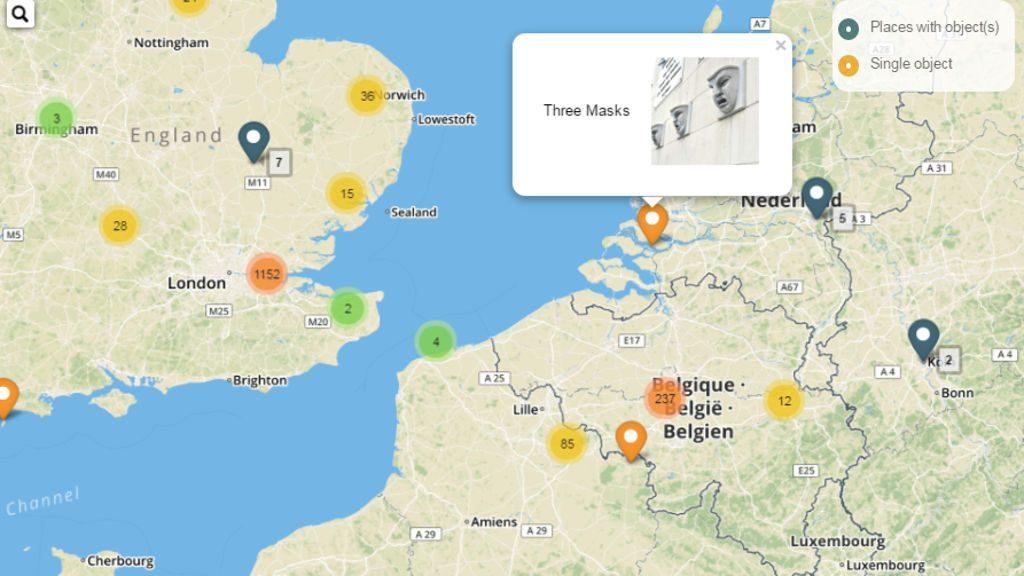 We made a YouTube video about Scan The World initiative. We have 3D printed quite a few of the objects from MyMiniFactory's collection and here we share our tips and tricks.
We also wanted to contribute. Thames Dolphin lamp standard's history goes back to the 19th century. We scanned one of the creatures by taking as many pictures as we could from all possible angles. As we couldn't cover all the angles, we've done some fixing in Autodesk ReCap and sculpting in Meshmixer. It printed very well and it didn't need many supports. After a huge amount of time spent patching and fixing, we have a lovely replica of the Dolphin Standard. On our DeltaWasp, we were able to print a nearly life-sized model. Can't wait to spray paint it in gold, so that we have our own Golden Dolphin standard on our terrace.
Thames Dolphin Lamp Standard
(Video: 3DWithUs)
What is Scan The World?
Scan the world is an ambitious initiative whose mission is to archive the world's sculptures and objects of cultural significance in a form suitable for 3D printing.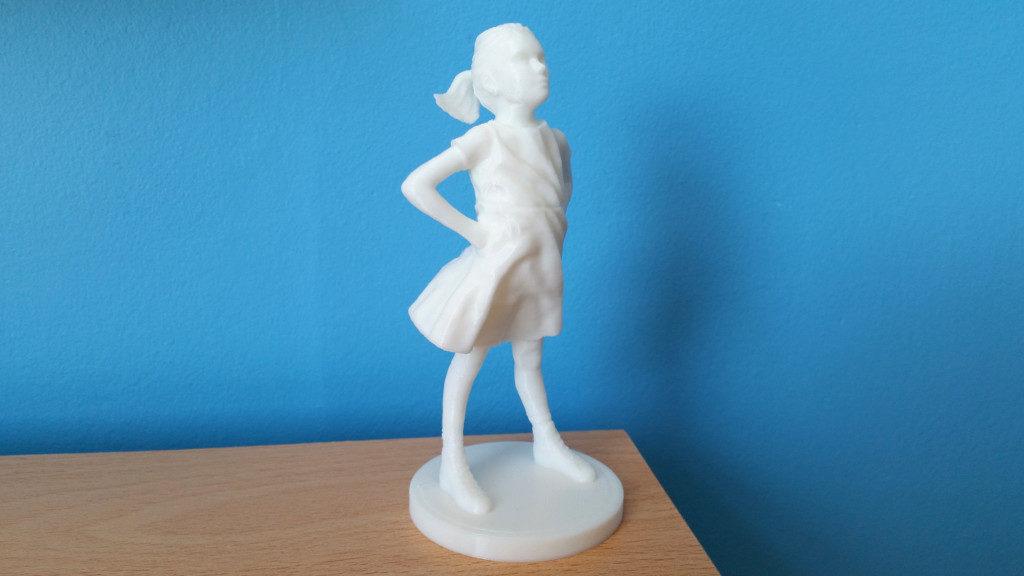 Expressive yet controversial sculpture in Wall Street, New York. A young girl is facing the bull to raise awareness about the lack of females in key corporate positions. 3D printed in white PLA, 0.2 layer height.
Charging Bull and Fearless Girl – Controversial Juxtaposition
3D printing constantly reveals its new applications; one that we've discovered recently was recreating the controversial spirit of two famous sculptures. Charging Bull and Fearless Girl in the Wall Street, New York, raised a huge debate following a provocative appearance of the latter in a powerful juxtaposition. Read more …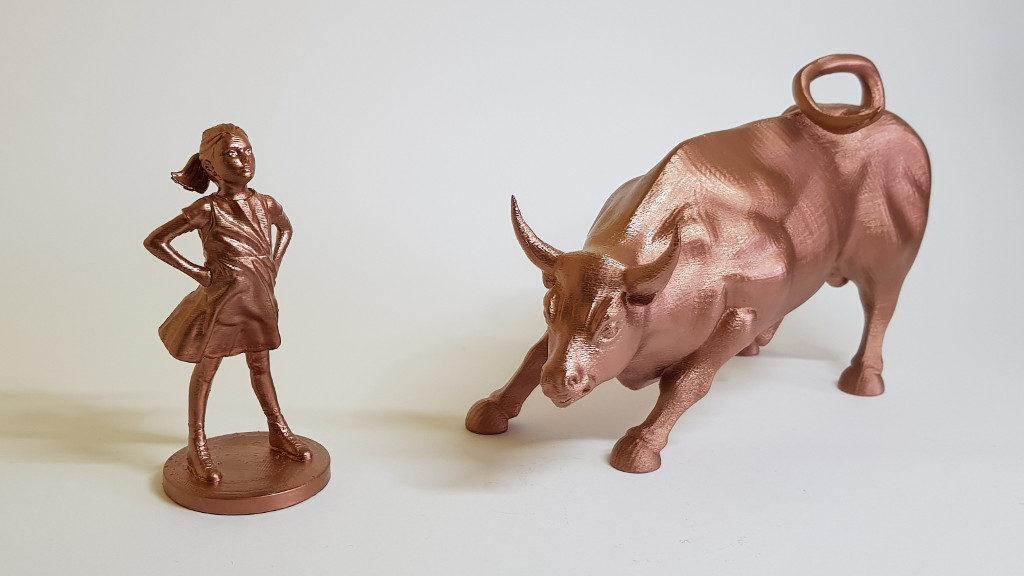 White HATCHBOX PLA Filament on Amazon (affiliate link)
Source and STL Files
Julius Caesar by Metropolitan Museum of Art
Gayer-Anderson Cat by Scan The World
Big Ben by Scan The World
Wrestlers by Marchal Geoffrey
Wounded Cupid by Marchal Geoffrey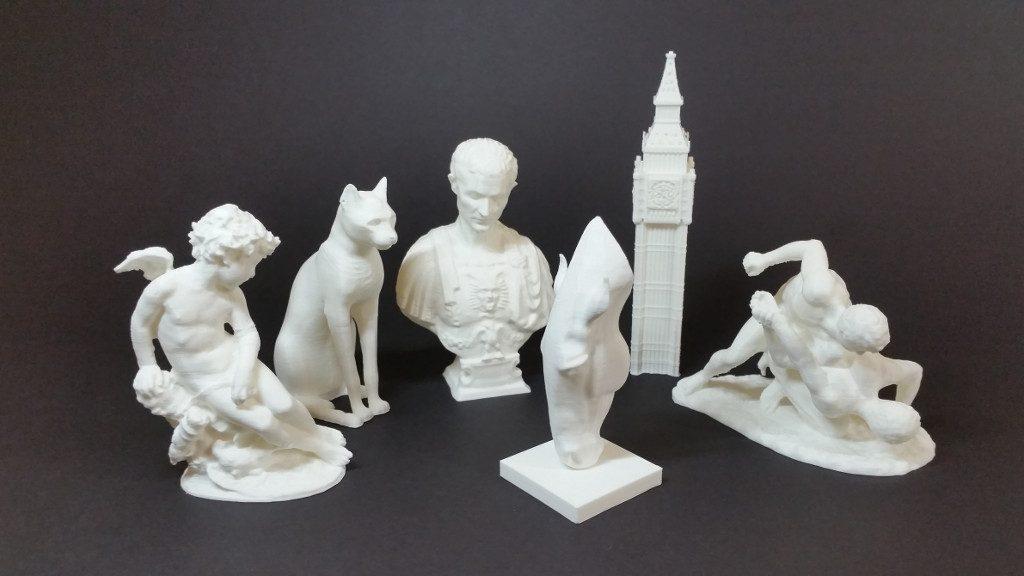 Marwari Horse Head by Scan The World
Thames Dolphin Standard by Max Funkner
Fearless girl by Scan The World
Photoscan with a Mobile Phone Camera – Photogrammetry
One of the convenient ways to 3D scan objects or the scenery is by taking pictures from all angles using a mobile phone camera, what's known as photogrammetry or a photoscan. The images are then uploaded into a photogrammetry software for processing. After a clean-up, hopefully, a quick one, the end result will be a 3D printable object. Also, it is possible to achieve a highly textured and rich-colored object with a stunning 3D view. The results may not be far from what the professionals achieve in their animation for games and 3D movies. Read more …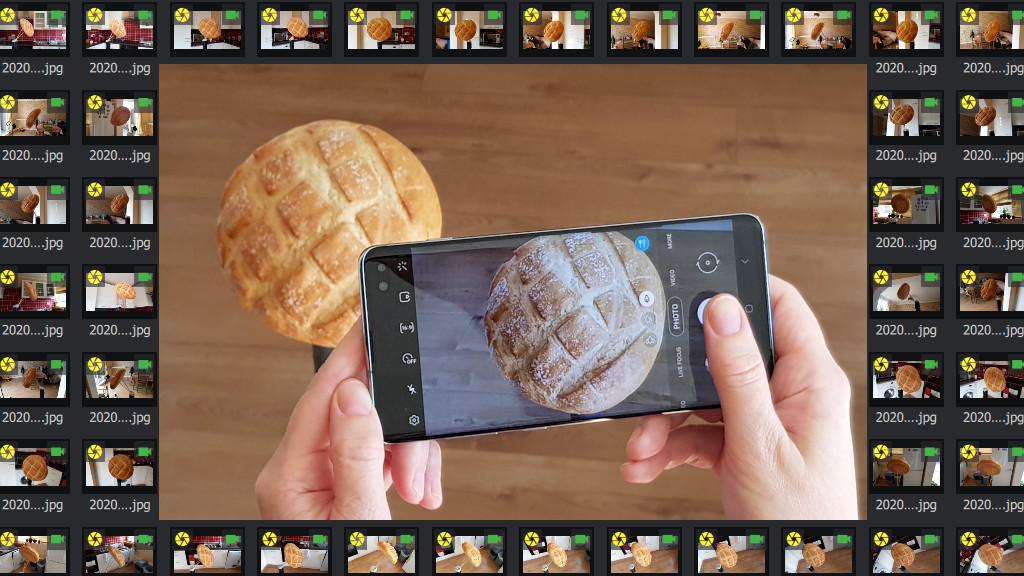 Use LiDAR Apps to 3D Scan Murals and Historical Sites
It is possible to make just a single image to replicate the art. When 3D scanned, such replicated art is much powerful. It shows the surroundings in detail that helps to read the subtle message of the artists. For example, Banksy's murals are very intense due to the place where are they created, conveying various socially debated/engaged messages. Read more about LiDAR and what to 3D capture with such technology.