Another 3D printing material, which we have tested for the use in the home or office environment, is PET (Polyethylene Terephthalate). PET filament is food safe and waterproof therefore it is especially good for making vases, bottles, boxes, all sorts of containers. Even though a higher width nozzle diameter is recommended, it can also be printed with 0.4 mm nozzle.
It might take a while to find the right settings for this filament. Therefore we wouldn't recommend it for beginners. However, if you got bored to print with PLA, then go ahead and try it out.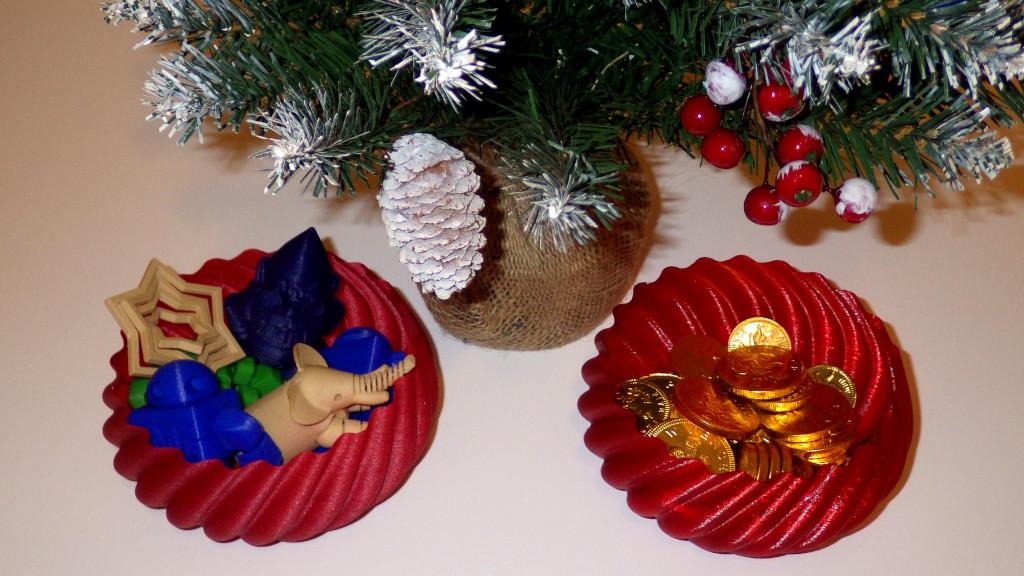 PET Filament Review – Transparency
We printed bracelets with our Delta Wasp 2040 to test the settings for the Red Taulman3D T-Glase filament from Amazon. The manufacturer's description stated that for better transparency the bigger nozzle is preferable. We achieved great results with 0.4 mm nozzle, but it took us a while until we found the right speed and temperature and layer height settings.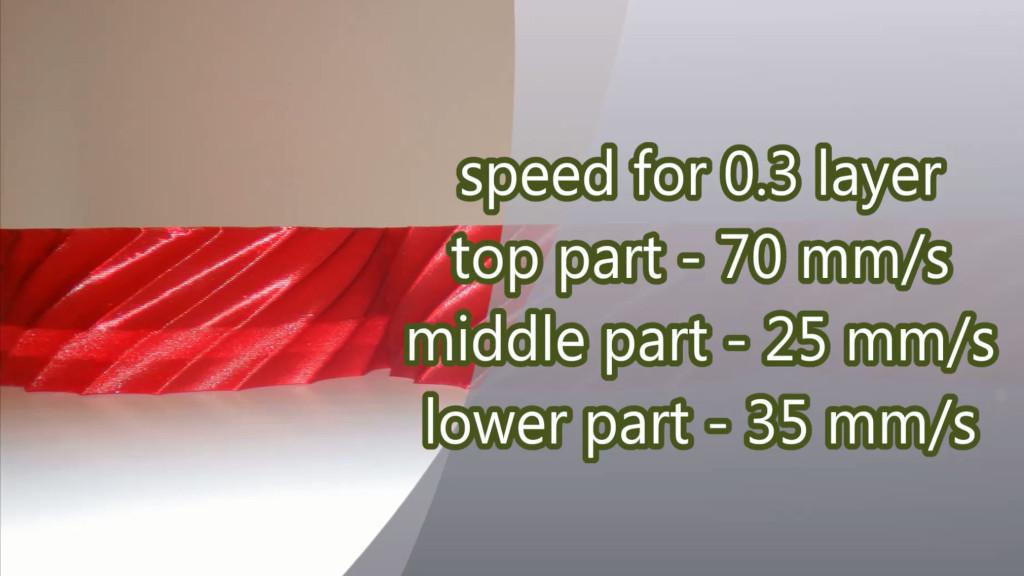 Taulman T-Glase Color Choice
Beautiful color. After we found the right settings, we achieved a great result for the Candy Bowl by Creative Tools. It looks stunning in this material. As you can see in the picture below, the same bowl was 3D printed with the different speed and temperature settings, and it came out with the different results (our "failed" attempt on the right). One is shiny and has a level of transparency, while the other is absolutely matt. The higher temperature of 250° C, the layer height of 0.3 and the speed of 70 mm/s gave us a much better result.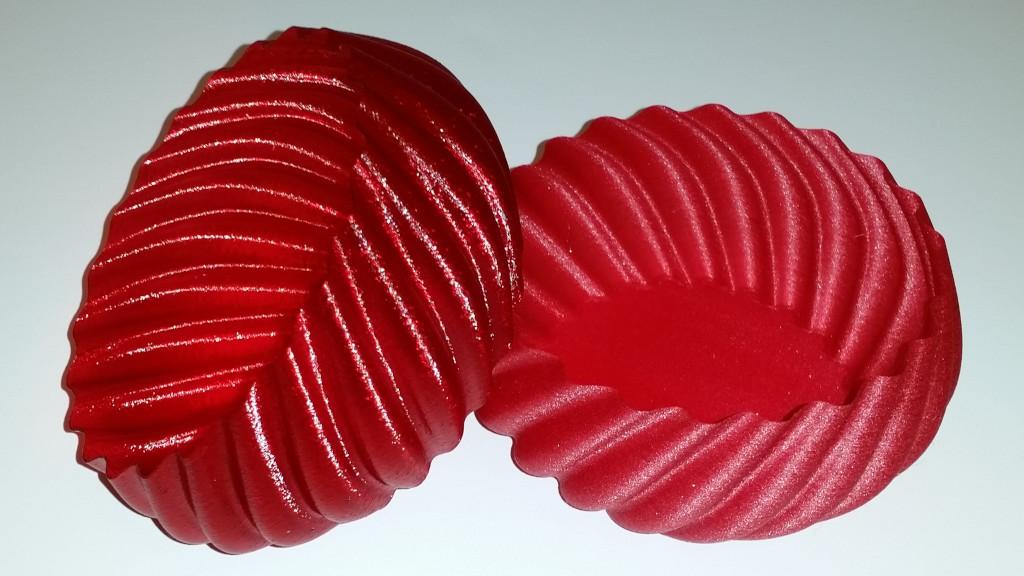 PET Filament Settings – Retraction Causing Stringing and Oozing
Compared to PLA and ABS, PET material is prone to stringing. Therefore the best models for this material are all sorts of objects that can be 3D printed without infill and supports.
Please don't get us wrong, it is possible to print any functional item with retractions but the item's look may suffer in the end because of excessive oozing and stringing.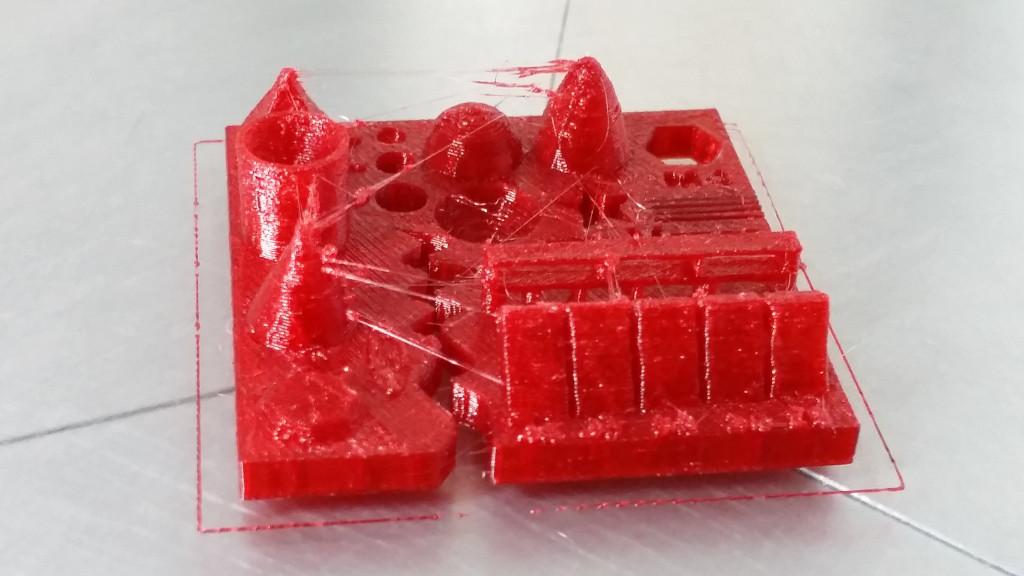 Vase Mode vs Water Proof Mode
The same as with PETG filament, great results can be achieved when 3D printing in a vase mode or a single corkscrew outline mode. There will be no retraction which may cause stringing and oozing.
Depending on the color, the print, more likely a vase, will look neat, shiny and have some level of transparency. But we found that, when printing with a 0.4 mm nozzle, one perimeter is not enough for the vase to be watertight. The models are very fragile, and micro holes appear very easily.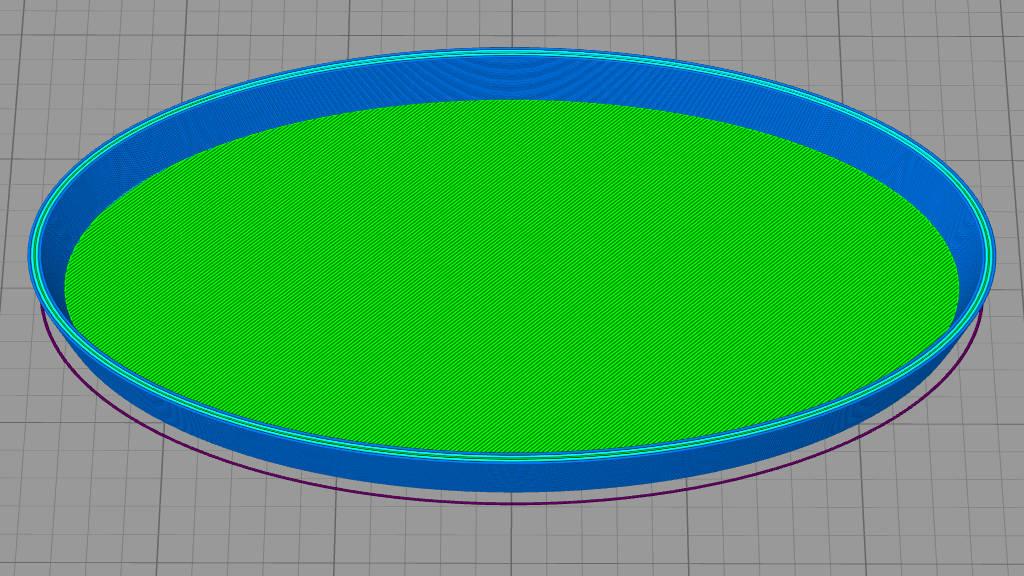 We managed to achieve waterproof results in a normal mode by carefully watching the nozzle move in the slicer software and changing the setting to reduce the number of retractions to the possible minimum. The thickness of the object's walls should be even. 0.8 mm worked well for a water dish for our planter.
Bed Adhesion and Warping
There was no problem with bed adhesion and warping on the Prusa i3 MK25S heated, removable printing bed. No glue were used for the well raunded objects. But stronger bed adhesion is needed for the sharp edges. For the anti splash visors RC3 we used glue stick in some places.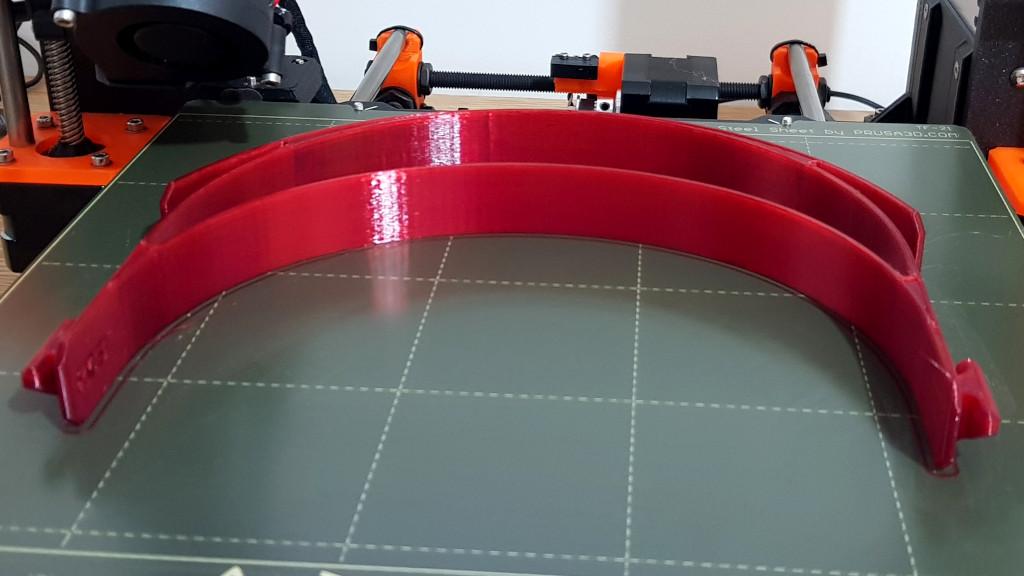 PET Filament Pros
– Waterproof – commonly used to make water bottles and containers. It is possible to achieve waterproof results on desktop 3D printers.
– Food safe – We are a bit skeptical about this point in regards to 3D printed items, as we are not really able to test this with high enough precision. All gaps between the layers may still hold a lot of bacteria.
Is it dishwasher safe? We've never tested this.
– Transparent – PET is naturally colorless and transparent. Unfortunately, glass-like transparency is impossible to achieve on desktop 3D printers just yet.
– Strength – Stronger than PLA.
– Odorless – No bad smell like ABS produces.
– Recycling – PET is easy to recycle and it is widely recycled on the industrial scale.
PET Filament Cons
– Fragile – Use PETG if you need material to be less brittle.
– Retraction – PET doesn't like retraction. It is hard to tune a desktop 3D printer to make it retract without causing stringing and oozing.
Recycling – 100%
Think about the most common water bottles. As those bottles can be recycled, so should be the objects 3D printed in PET. It is not biodegradable like PLA.
Read More: PETG Filament Review – Pros & Cons – Waterproof 3D Printing
PETG filament is a 3D printing material that has been quickly gaining popularity. It is known to be waterproof, but are the models come out really waterproof when printed with desktop 3D printers? Let's check where PETG filament is used, together with its Pros and Cons … Read More & Images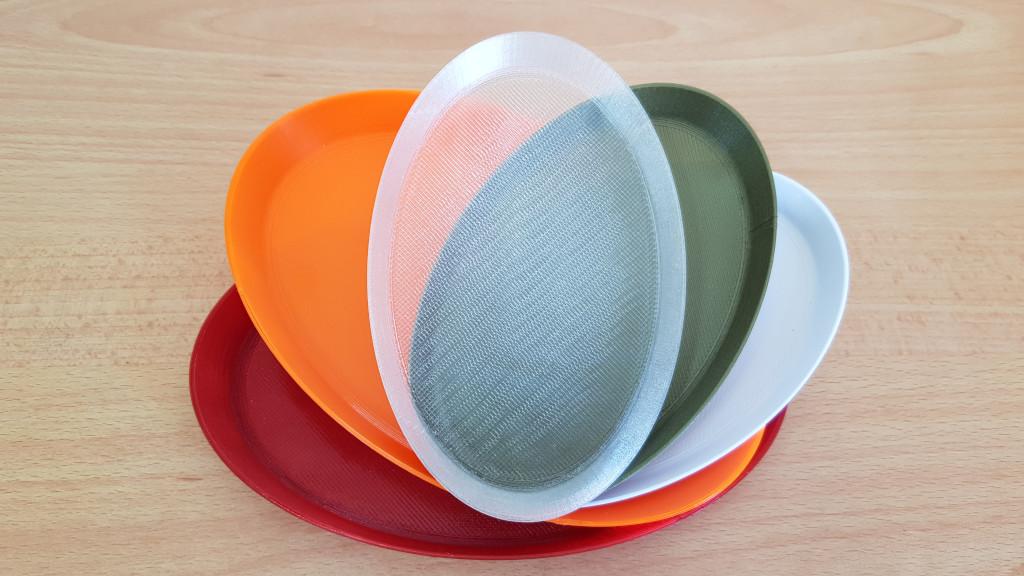 Read More: 3D Printing Filament for Desktop 3D Printers
Scroll through brands and 3D printer filament available to find the right materials for 3D printing at home. PLA, ABS, Wood, PETG, FLEX, etc. … Read More & Images