Better known as a filament manufacturer, SUNLU brings filament maintenance solutions to the market. The SUNLU FilaDryer S4 filament dryer is their latest product. Over the years, I've accumulated many half-empty spools of filament that have lost their quality due to humidity. Let's see if I can refresh four spools at once. We'll review the device, explore why we need it, and try out some of the setups.
Table of Contents
SUNLU FilaDryer S4 Specifications:
Large Filament Dryer
Size: 458mm x 218mm x 312mm
Fast Heating Up Speed
Intelligent Humidity Control
Number of Spools: Up to 4
Filament feed from the sides and top
Price: The Super Early Bird price is $79.99 (for the first 300 units) and the retail price after the crowdfunding ends is $129.99.
Product links: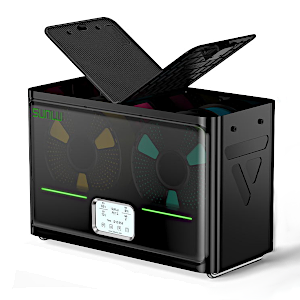 Kickstarter Campaign
Early Bird Price: Save up to 38%
Coming soon on Kickstarter from 14:00 UTC on September 13
Official Website
Disclaimer: Before taking part in any crowdfunding campaign as a backer, please read the T&Cs. Rewards aren't guaranteed.
Previously, SUNLU launched two products via Kickstarter: filament dryer S2 and 3D printer SUNLU S9 Plus. For many companies, Kickstarter is a convenient pre-order platform. It is difficult to predict if a new product will meet demands, and it is commercially and environmentally important not to create more products than required. At the same time, to keep the price down, mass production is still the preferable manufacturing option.
Disclaimer: This is a pre-Kickstarter version of the product. The final product that will be sent to the backers may have some changes.
Unboxing and Assembly
The FilaDryer S4 arrived assembled in a well-packed box, complete with a user guide leaflet, Teflon tubes, and a power cord.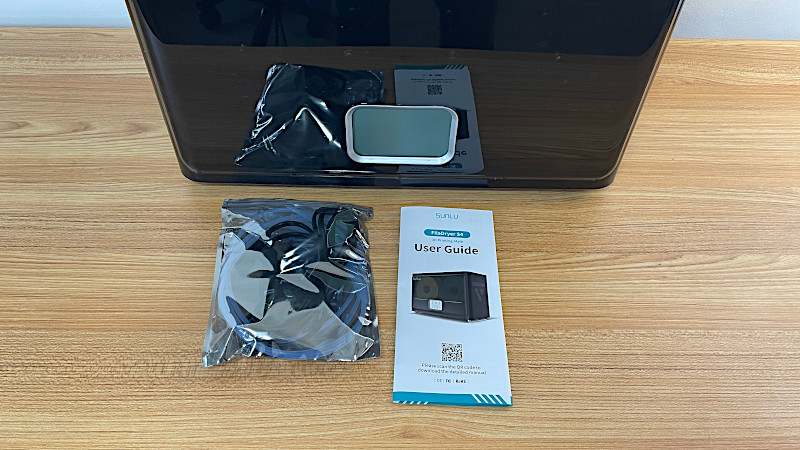 – Teflon Tubes. Two 2m (3.28 ft) long and four 100mm (3.93 in) long.
– Power Cord. As one of the first testers, I received the device with a Chinese power cord. An adapter was easy to buy from Amazon but I bet other orders will have power cords according to their country's location.
– Design. Following the success of their previous SUNLU S2, the company maintained the design idea of the device. Slightly transparent black acrylic box with a wide screen and green lights. Similarly to its predecessor, SUNLU S4 stands out with its futuristic look.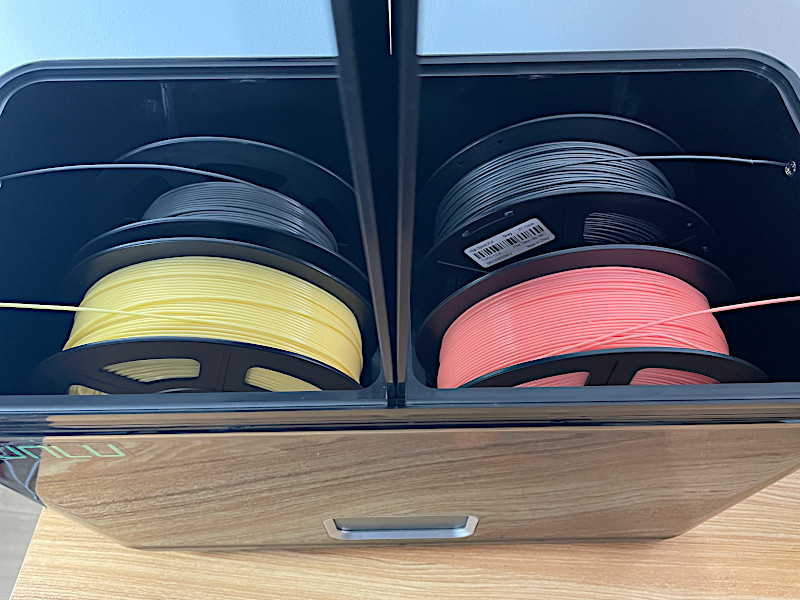 – Large Space. SUNLU works well with four 1kg filament rolls. It also works well with 750g spools. With smaller spools, I would use this machine for drying only, just in case the small spool gets on the side and gets stuck or creates extra tension during the print.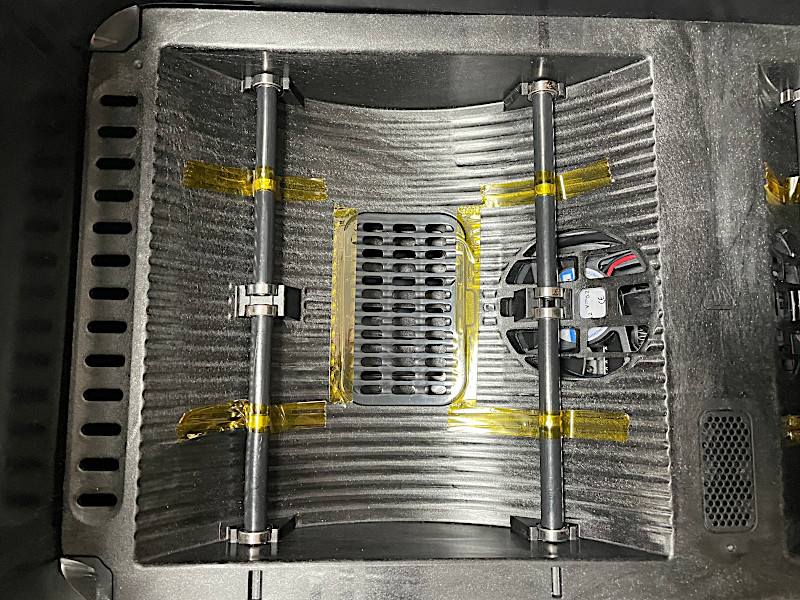 – Three Fans. In the image above, you can see one side of the triple fan system. Also, apparently, in the middle, there is a compartment for the desiccant dehumidifier if needed (not included) to use the device as a filament storage box.
– Eighth Holes. Altogether, for the filament feed, there are 8 holes. Two from each side and 4 from the top.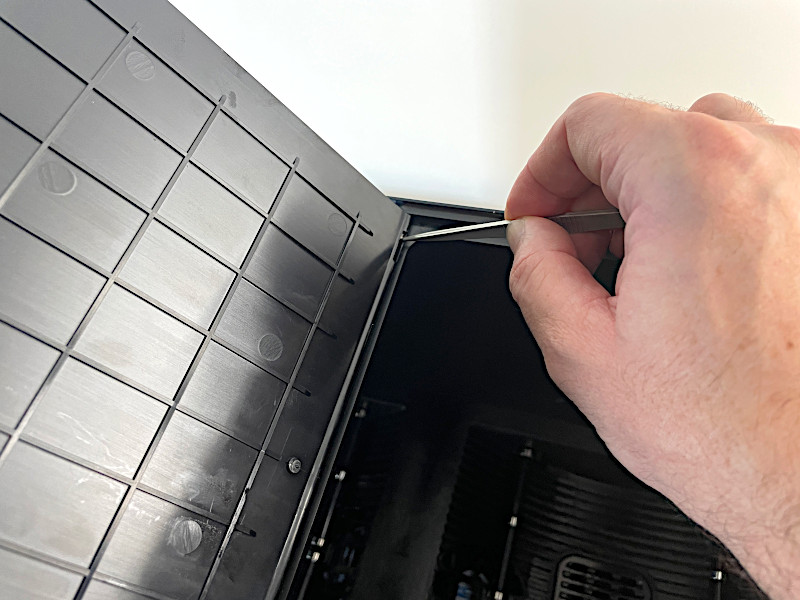 – Top Lid Quick Fix. One of the top covers was loose. Using a thin but sturdy object, I pushed the hinge nail into position. That was a quick fix.
– Storage. In order to use this device as a storage dry box when not operable, apart from adding desiccant dehumidifiers we need to use either plugs or stickers to cover them.
Working Mode
It took me approximately four hours to get the humidity (RH) from 45% to 26%. I bet this may vary depending on how wet my filaments are. I need more time to test my other spools. I will keep this post updated.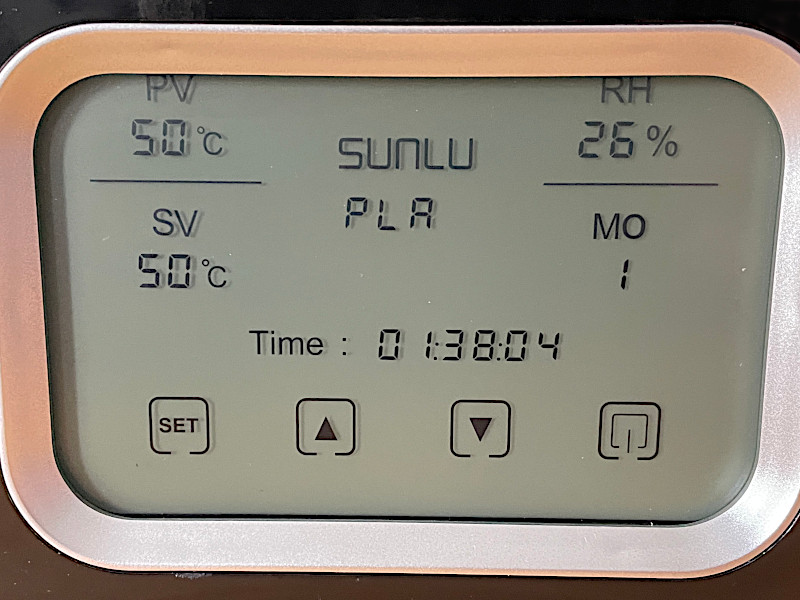 What was a pleasant surprise is that the next morning humidity level went from 40% to 27% in 5 minutes.
– Noise. Fans are powerful indeed, but also noisy. I measured decibels (dB) with the lid open and closed. Here are the results. With the lid closed, the noise is comparable to a conversation at home.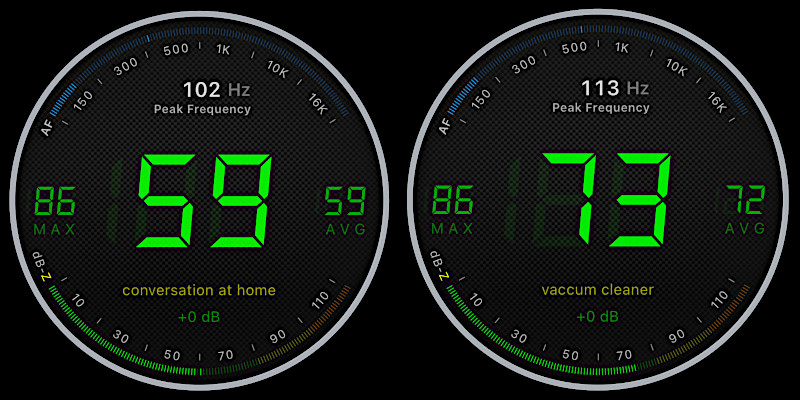 As often happens during Kickstarter campaigns, the R&D team is already working on improvements and has come up with a solution. The next batch, for backers and overseas warehouses after the crowdfunding, should come with this improvement implemented.
Setups with 3D Printers
Let's put some 3D printers next to SUNLU S4 and see if the filament feed actually works. As this device is quite big, it takes some space depending on positioning. In my case, my table has enough space for both SUNLU S4 and the 3D printer.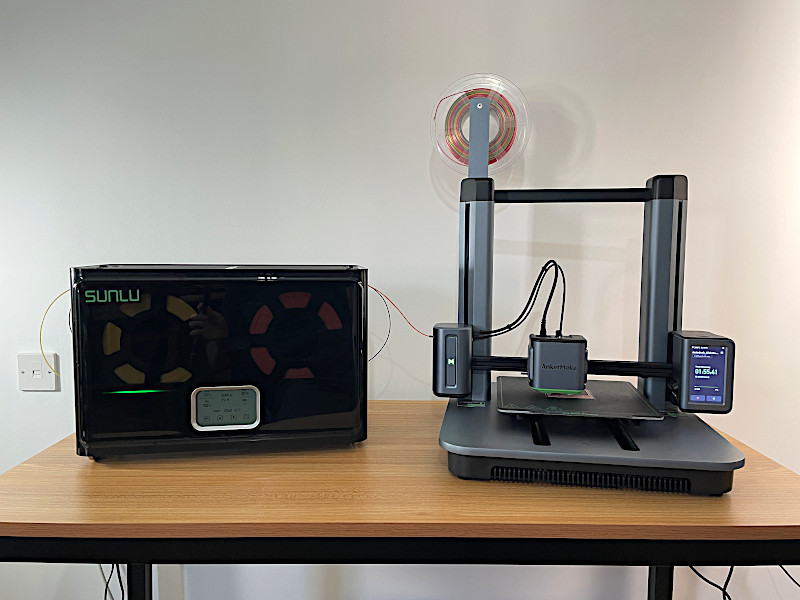 The filament feeding angle is just right for 3D printers such as Ender 3 V2 Neo or AnkerMake M5. In fact, at such an angle, the filament gets fed more safely than from the filament holder installed at the top. Such an angle would be safer for brittle filaments, such as wood filaments, for example.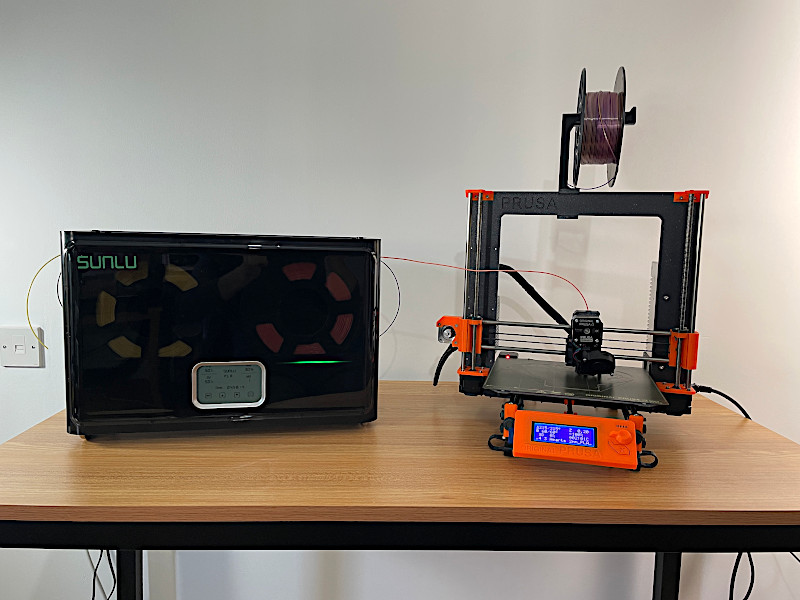 I was pleased to see that FilaDryer S4 worked well with my 7-year-old upgraded Prusa i3 MK2.5S. Not sure if there will be obstacles if the print will get higher, though. I would position the dryer slightly higher when printing with exotic brittle filaments, just in case.
Importance of the Teflon Tubes
SUNLU S4 struggles to feed 3D printers with filament sensors positioned at the top or too high. From the dryer, the filament performs a sharp curve before getting into the extruder. Brittle filaments, like wood filament, for example, will just snap in such situations. But such an angle is too sharp for PLA as well.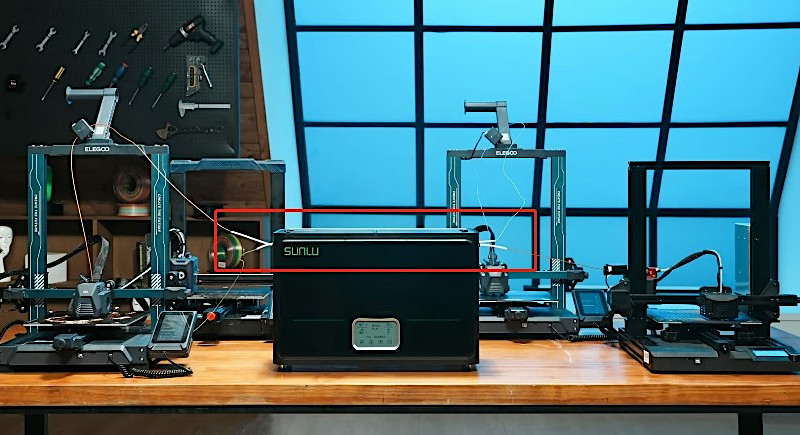 Here is what may happen if Teflon tubes are left unequipped. The tension created is too high.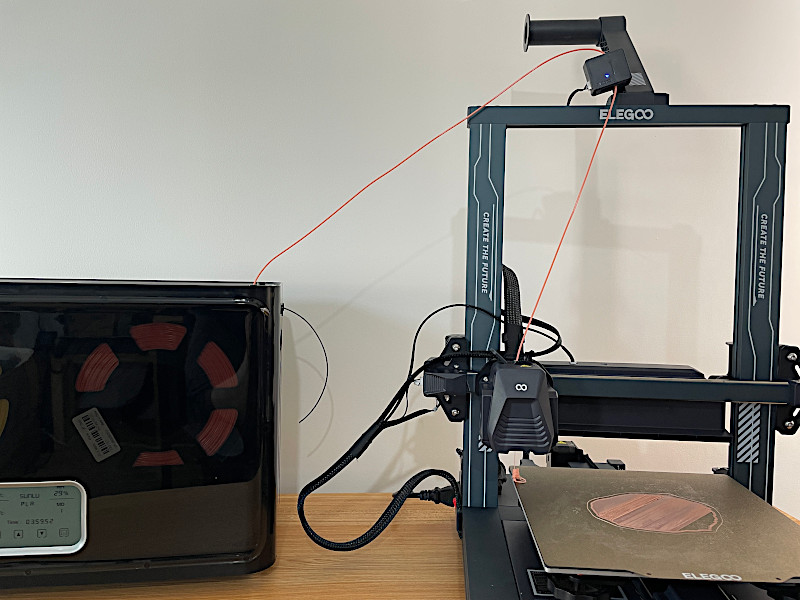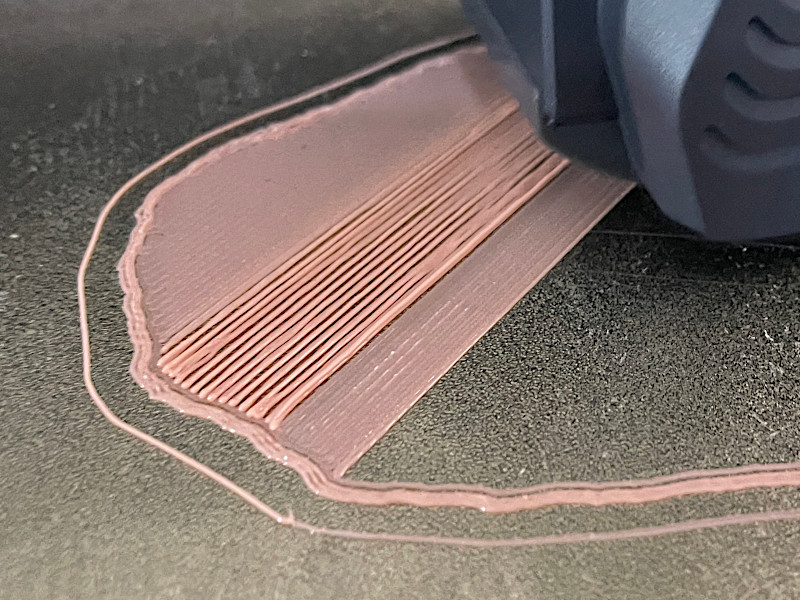 As a result of excessive tension, in my case, even the first layer showed the difference. When there was plenty of filament, Elegoo Neptune 4 Pro performed a perfect first layer, but then tension kept the extruder slightly higher. Miraculously, there are no signs of under-extrusion but a sign of a too-high Z offset.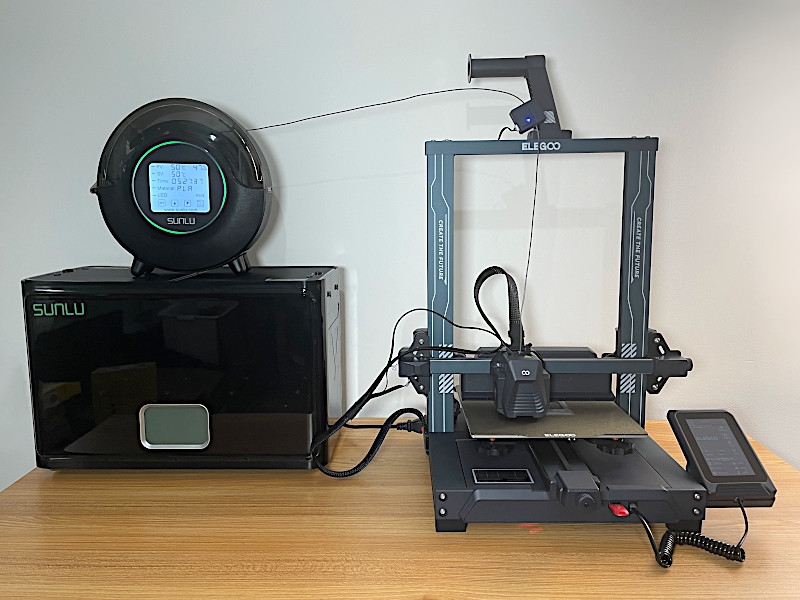 As instructions suggest, the Teflon tubes should be installed, especially if there is a sharp filament travel curve.
Why We Need It and Other Filament Dryers
I keep all my filament in sealed plastic bags with a piece of desiccant dehumidifier and am generally happy about it. Of course, over a few years' time, the quality of filament in some of the spools has degraded due to general mishandling. Plastic bags either weren't sealed properly, were micro-pierced by a sharp filament end, or the silica gel just stopped working and I had no idea about it. In the end, humidity affected the quality of the filament to some degree.
In extreme cases, during extrusion, my filament made a popping noise and some visible evaporation happened. This is the source of uneven surfaces on the prints. When the water is heated, it boils and evaporates leaving micro craters on the extruded filament and printed surfaces.
Earlier, we wrote a comprehensive guide about filament dryers, discussing why we need them and delving into moisture absorption – hygroscopicity. We also compared the best filament dryers and DIY solutions available on the market.
Conclusion and Pros & Cons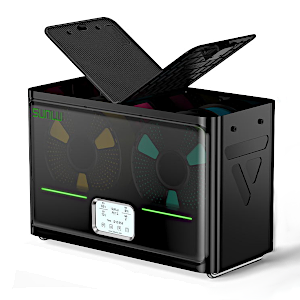 Kickstarter Campaign
Early Bird Price: Save up to 38%
Coming soon on Kickstarter from 14:00 UTC on September 13
Official Website
SUNLU FilaDryer S4 Review
Review Summary
I am really pleased to have SUNLU FilaDryer S4 along with my FDM 3D Printers. Over the years, I've accumulated a lot of half-empty spools that have lost their quality due to humidity. Now I can refresh them four spools at once. It is definitely a good device for FDM 3D printer workshops. Also, it can be a fancy alternative to a filament storage box for casual 3D printer users as well.
PROS:
Large
Powerfull
Design
CONS:
Noisy