A year after the initial launch of the Kobra, Anycubic introduced the Kobra 2. While the build volume remains unchanged, almost everything else has been revamped. As I still have a working Kobra Max in my office, I'm generally familiar with the Anycubic Kobra series machines. Let's review this new machine, print some models in various materials, and outline some pros and cons.
Disclaimer: Anycubic PR sent me this Kobra 2 for the purposes of review, no money has changed hands between either entity, and Anycubic are not seeing this review before it goes live nor do they have any bearing on the outcome. This printer has been used for over 200 hours of printing with PLA, PETG and Flexible TPU, higher temp materials were not tried due to the PTFE lined hotend.
Table Of Contents
Specifications
● 220x220x250mm build volume
● 0.4mm brass Volcano-esque nozzle
● Direct drive, dual gear extruder
● Inductive bed level sensor
● Filament run-out sensor
● Flexible spring steel build plate with textured PEI
● Touchscreen UI
Price: $269-$279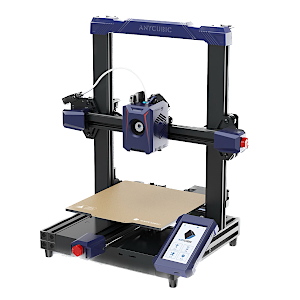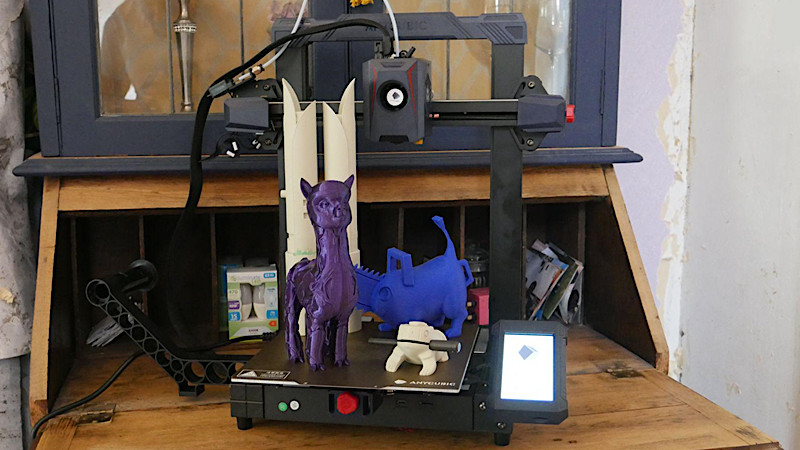 Hardware
Hardware-wise, the Kobra 2 is a refinement, it is nothing really new for the most part, it continues to use the i3 style ender 3 frames, with the same 220x220x250 build volume, single motor for X, Y and Z and a single belt for each of those motors. Where things start to change however, is that these 2040 extrusions aren't used in conjunction with V-slot wheels on X and Y, instead, there appears to be a hardened steel rod pressed into the aluminum extrusion, and then steel wheels on eccentric bearings adjust tension. This is a novel, but a not brand new attempt at a different linear motion platform, in fact, FLSun used it in the V400 delta printer. Why would a company do this? Well, the hardened steel rods are straighter than aluminum extrusions are, and the steel rods and wheels are tougher, which means less maintenance for the user.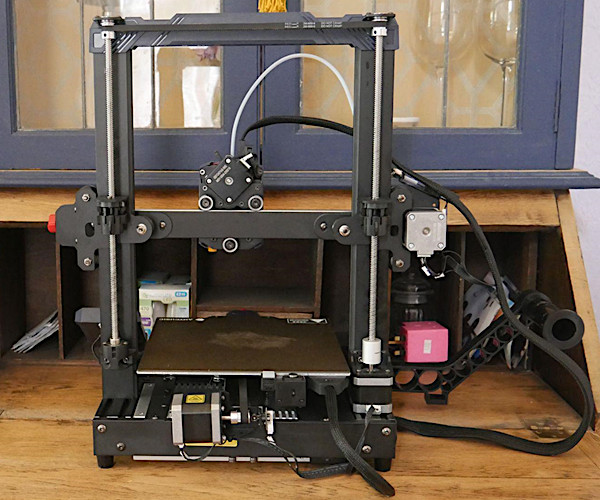 The Kobra 2, like many new printers, is coming out with dual Z-axis leadscrews linked by a timing belt and attached to a single Z-axis motor. I'm not the biggest fan of this setup, but it does provide a second Z-axis for stability. I just think that it's less necessary here than on larger printers. The frame has an injection-moulded top piece with the Anycubic logo on it. Interestingly, there are actually two threaded heat-set inserts at the top, which leads me to believe that this part may have been repurposed from another printer. This is because the Kobra 2 mounts its spool holder on the left-hand side, which is where the filament run-out sensor is located.
Extruder
The toolhead is quite interesting here. Much like the original Kobra, this unit is a direct drive; however, while the former was short and wide, this one is narrow and tall. The Kobra 2 also uses a longer, volcano-like heater block. However, as can be seen in the images, the nozzles possess a different geometry, which I find inconvenient as it may complicate the replacement process for end users. There is no fancy internal geometry to increase flowrate like with the CHTs.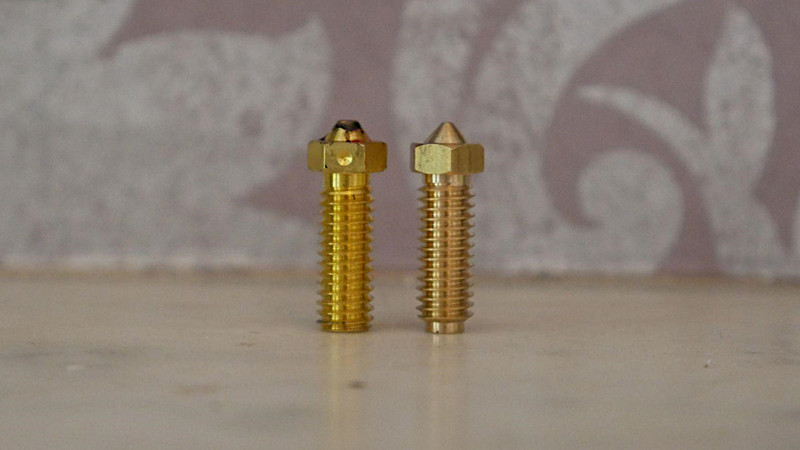 It's loud. The part cooling fan is very loud when it comes on and you will notice it, but even when the printer is not doing anything, the board cooling fan is always on as well as the hotend fan. Always-on fans might be cheaper to implement (just a standard 24v port on the board instead of a controllable port with a MOSFET) but having a fan always ON means it is going to die quicker, much like PTFE, fans are a consumable with a finite lifespan, and having to require them for toolhead breakout boards? Not my favourite pastime. The part cooling fan is a massive 40mm fan at 7000RPM, thankfully that only comes on at the third layer, but you'll definitely hear it. However the hotend cooling fan is also always on, and whilst it is not loud it was just very annoying, and once again reduces the life of a consumable part
Firmware
The firmware picture for the Kobra 2 is less optimistic. It employs the same touchscreen interface as its predecessors – the Kobra, Kobra Plus, Kobra Max, and Vyper. This interface is markedly limited; for instance, the Z offset adjustment is exceedingly coarse at 0.5mm. Moreover, it doesn't incorporate any of the advanced features found in newer versions of Marlin, such as input shaping, linear advance, or USB-host commands, to name a few. It essentially operates on a very basic version of Marlin. What exacerbates this issue is the fact that there's no necessity for it to be this way; the potential for improvement remains untapped.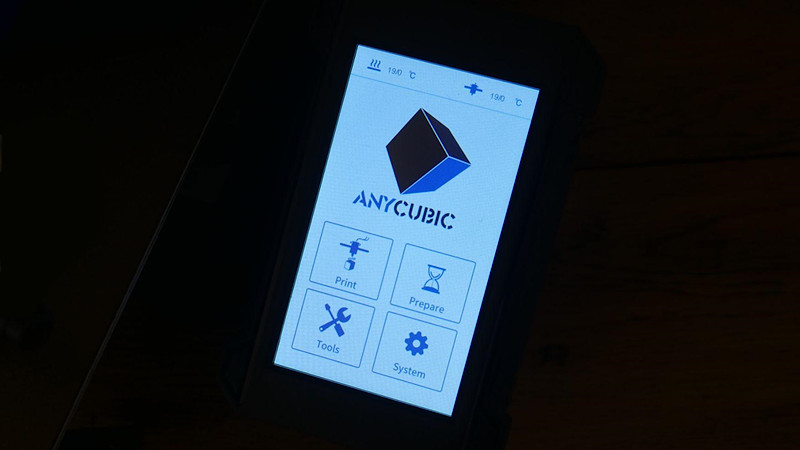 – Speed. Implementing Marlin 2.1.2 and putting even a modicum of effort into it would have helped the Kobra 2. The Kobra 2 is all about speed, you know what helps high-speed printing? Input shaping (for resonance compensation) and Linear advance (to make sure the filament pressure is able to compensate for the speed) it seems that all Anycubic did is take the accelerations from 500mm/s to crank them up to 2000mm/s, and whilst that works, it's not exactly impressive when you can do that on many other printers with relative ease. The base printing speeds of 150mm/s and for certain features (infil and travels) of 250mm/s, the Kobra 2 really does chooch aroud, but again this feels like an incredibly basic way to boost the speed when Anycubic could have taken a little more time in the oven for a better marlin experience.
Another area where I'm not too sure about is software support. The Anycubic Kobra Max I keep in my office has received a whole 1 update since its release, and that's because mine had pre-release firmware on it. Anycubic also barely adheres to the GPL v3 license that Marlin is under, because yes whilst you can find their code on GitHub and you can compile it yourself, it is not standard code that can be run through Visual Studio Code, no no no, you need to use Keil and install certain dependencies, which is a pain in the ass. I'm not sure if this is because of the weird HDST chip that anycubic is using, but I'm not a fan.
Slicer Software
Something I am a fan of however is slicer software. Instead of sending a forked version of an ancient version of Cura with some new profiles added, Anycubic instead sent me a config.ini file to use the Kobra 2 with PrusaSlicer, and I love this so much. I do think the profile could use a bit of work, seams are very visible and I think retraction is set far too high and far too slow for this direct drive, but hey, it is a start and I hope that Anycubic is working on getting these profiles added to the mainline branch of PrusaSlicer.
Print Quality
The print quality of the Kobra 2 is unsurprisingly good, because all the previous Kobra's were good, and very little has changed here. I do think the linear guideways on the X and Y axis help the print quality a little bit, but what is impressive is the quality at speed. We aren't talking Bambu P1P or Ankermake M5 speeds here, but the Kobra 2 being able to whip it is bed back and forth and throw it is head left and right whilst still producing prints with good to decent print quality at half the time of it is predecessor, that is something to applaud.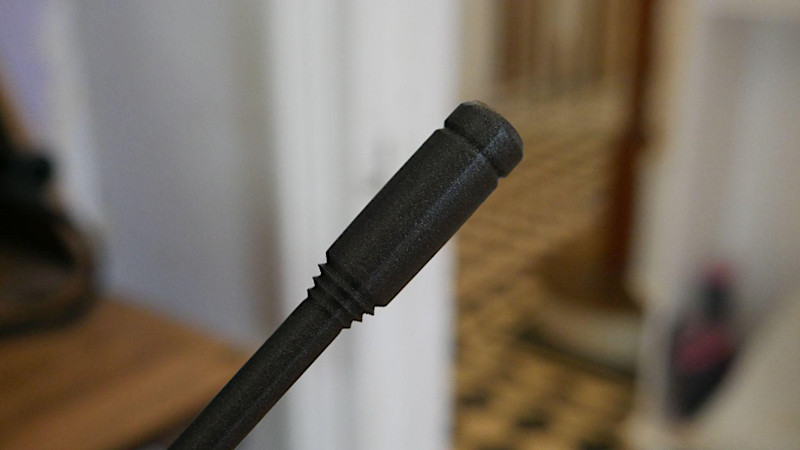 Once again I think the biggest improvements here can come from slicing, the seam bulge is very apparent, I printed a lightsaber and the vertical seam on the hilt was obnoxious to look and hard to sand away as there was just so much extra material. Also, the retraction being set at 2mm for this direct drive toolhead is ridiculous, I did one of Teaching Tech's retraction tests and found that 0.6mm to 0.8mm worked really well on the filaments I have here.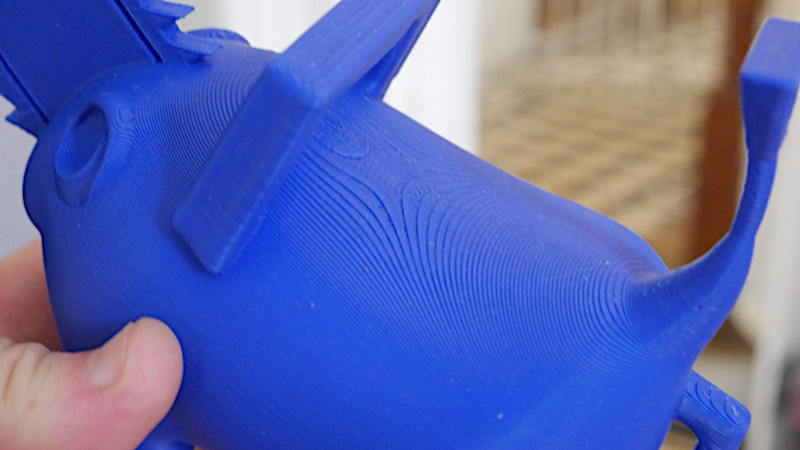 Test Printing in PLA, PETG, and TPU
Printing with PLA on this 3D printer is a dream. Printing with PETG was also quite straightforward. The real surprise, however, was with the flexible filament. Direct drive printers are typically superior to their Bowden counterparts when it comes to flexibles. However, I didn't achieve the best results with the Varioshore TPU from Colorfabb I have on hand.
In its unfoamed state, Varioshore has a hardness of about 92A, while in its foamed state, it's around 55A. Interestingly, the Kobra 2 had a hard time printing with this material, which is quite unexpected since I frequently print it on the Bowden setup of my Kobra Max. I plan to experiment with more traditional TPU in the future, but it's something to bear in mind.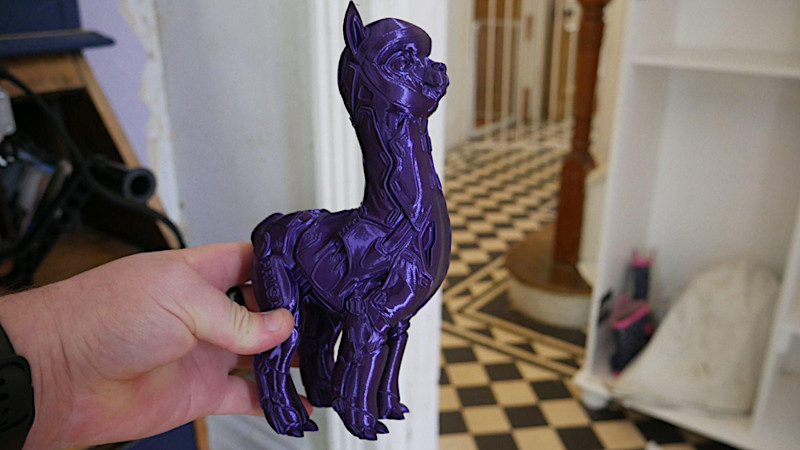 I didn't try any ABS because Anycubic has decided to make the Kobra 2 a PTFE lined hotend again, limiting its useful temperatures to 260c, and whilst that doesn't sound too bad when you print at high speed, you have to increase the temperatures in order to keep up with the flow. Also, the higher temperatures you keep it at the faster the PTFE degrades, the PTFE is also a consumable, even if you only print PLA at 210 it will still wear out and need to be replaced, something that won't happen with an all-metal heatbreak.
Compare to Other 3D Printers
Compare to the similar volume FDM 3D printers in the same price range:
Compare to the Anycubic Kobra series 3D printers:
Overall, the Kobra 2 from Anycubic is not a bad machine, and at the estimated price point of $270, I can certainly think of worse machines to recommend, however, I can also think of machines I would recommend over it. With the main draw being speed, but the speed is implemented in the laziest way possible, you might as well just get a Sovol SV06 for $260 and up the accelerations on the screen to 2000mm/s, at least with the SV06 you get a cool new extruder, easily upgradeable electronics and firmware, and normal nozzles.
Conclusion and Pros & Cons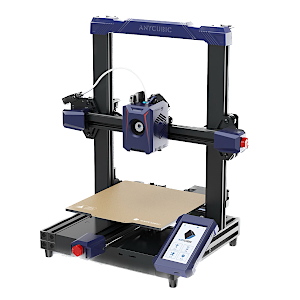 Anycubic Kobra 2 Review
Review Summary
The Anycubic Kobra 2 takes the best features from the Vyper and Kobra series of recent years and significantly amplifies their speed. While this enhancement generally leaves Anycubic's reputation intact, the methods they used to increase speed appear rather simplistic. Coupled with their proprietary nozzles and less-than-stellar history of software updates, these factors make me cautious about universally recommending this model.
Pros
● Fast
● Direct Drive
● Novel motion platform
● Good print quality
Cons
● Hacky way to get fast
● Custom nozzles
● Uncertain software support