I received my brand new Elegoo Mars Pro resin 3d printer 2 weeks ago and I am definitely enamoured with it. The instructions seemed easy enough though somewhat vague and I was up and running within only 5 minutes after opening the box!
Elegoo Mars Pro Unboxing
As much as I tried though, the test print that came on the provided USB stick would not print successfully (later I would discover that this USB stick was faulty and had to be thrown away) so I gave up and tried printing my own models instead.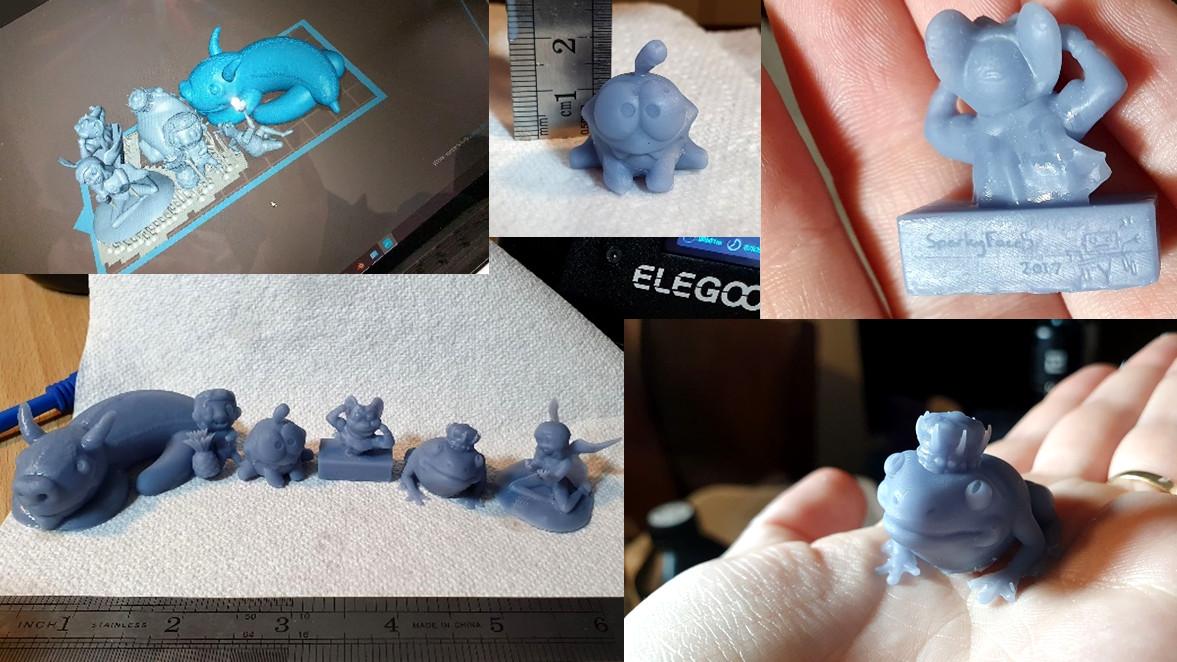 ChituBox Software – New Experience
I had varying degrees of success printing my own models using ChituBox to scale, rotate and add supports. Coming from an FDM printing background, resin support settings have been my biggest challenge. On FDM I would print flat on the build plate and try my best to avoid supports all together however, for resin printing this is entirely the wrong approach.
One FEP not Enough
Then, disaster struck!! I poked a hole in my FEP (the clear plastic sheet at the bottom of the vat that holds the resin), and I had to wait a week for a replacement to arrive. Elegoo doesn't ship with any spare FEP like most other companies do, but you can claim 2 free FEP from them by contacting them through their Facebook group. Personally I think they should just ship it with the printer as it's so easy for a beginner to accidentally damage.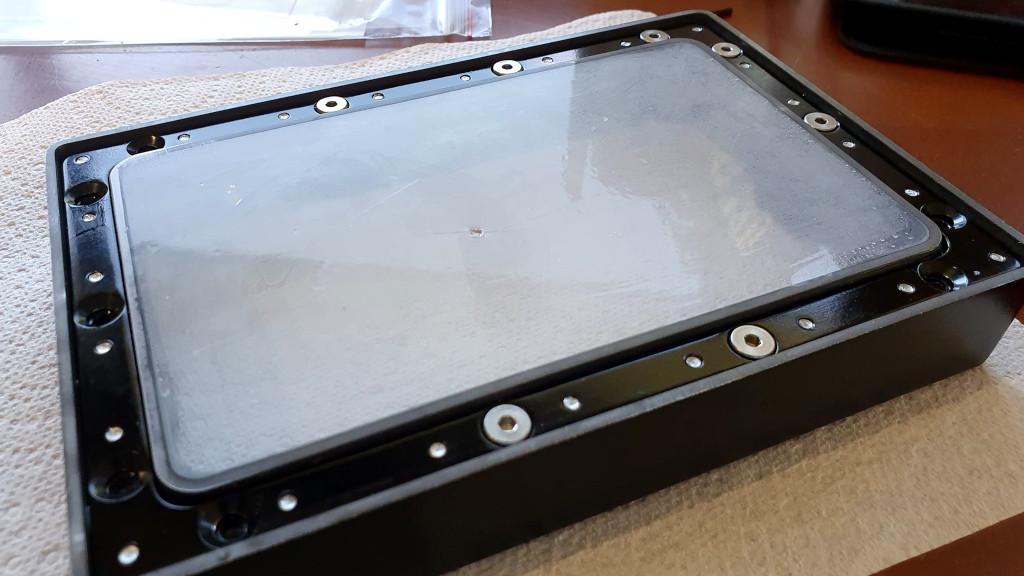 Rescue Pack – Resin, Gloves & Chocolate
Huzaar! Monocure to the rescue with 100 gloves, 5 new FEP sheets and a free 250ml sample of clear resin, they also packed me a delicious chocolate TimTam to help sustain me during the labour intensive process of swapping out the FEP.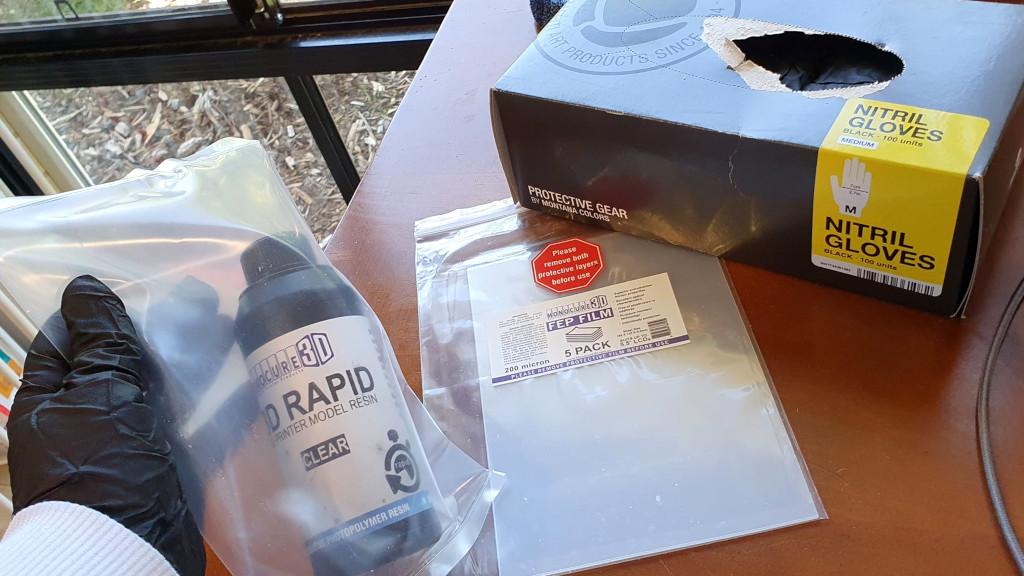 Painting Makes Printed on SLA Resin 3D Printer
Back up and running again I started to try more ambitious prints, a ring that for the life of me would not print dimensionally accurate and several cows for my 3-year-old son to play with. We discovered that cured resin takes primer and acrylic paints quite well, so now we will have no end of toy painting projects to do together.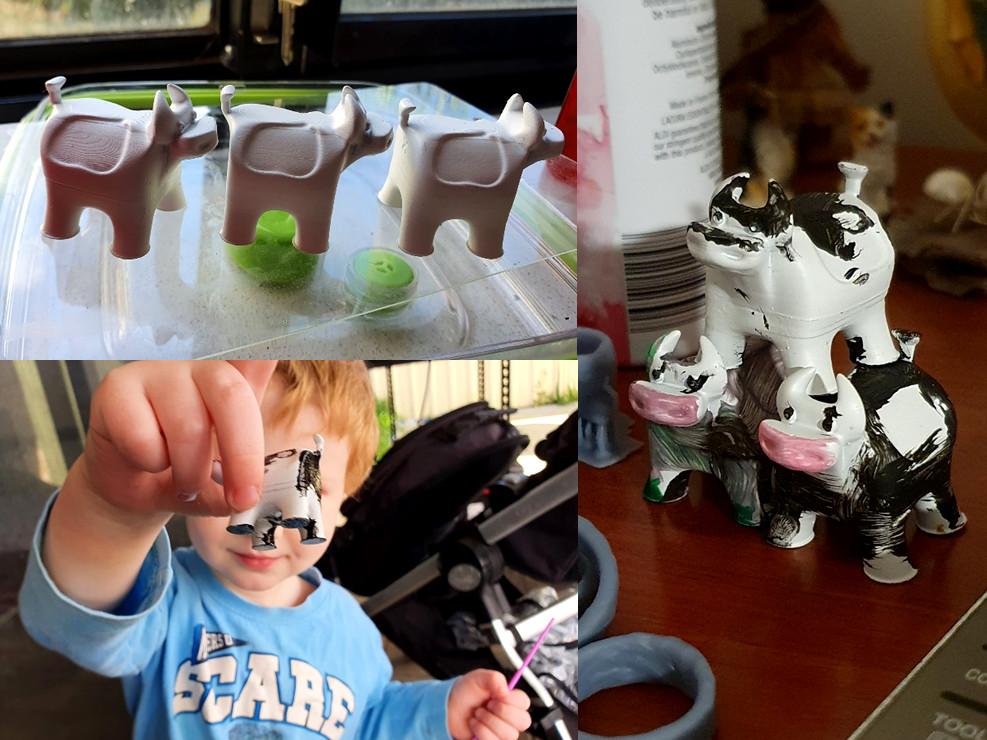 Messy Job
Using a resin printer can get very messy, very fast. There is a lot of waste from supports and failed prints to safely dispose of as well as contaminated chemicals from the washing process. When a print is finished it's important to plan how you are going to approach each step so you don't get overwhelmed by resin drips and paper towels.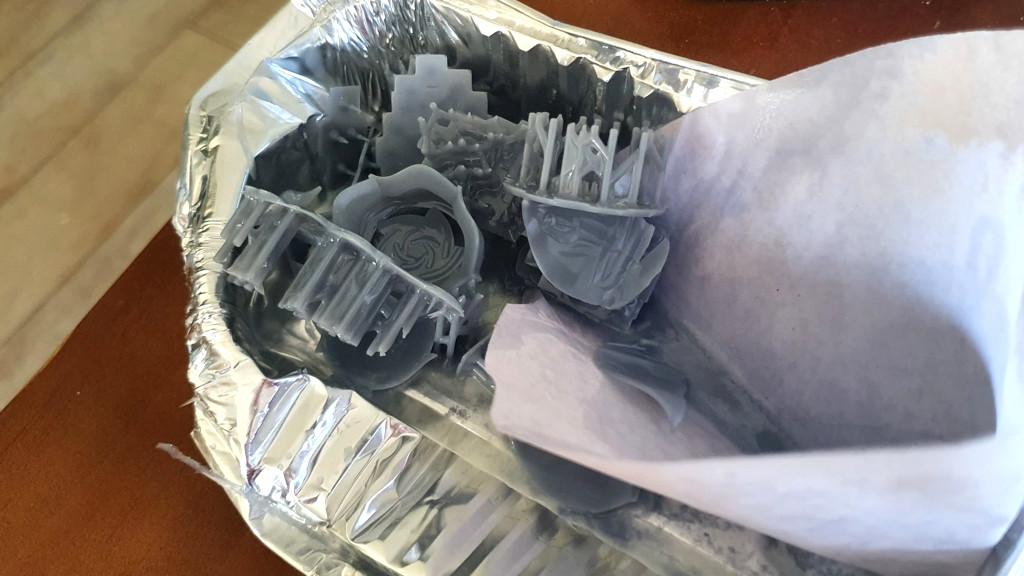 Experimenting with SLA Resins
Finally, I decided to mix my grey resin with the clear resin to see if it were possible to make custom colours. And I am pleased to report that yes! You can easily make custom colour resin by mixing 2 or more together. Here is my test print using a grey and clear mix to make transparent grey.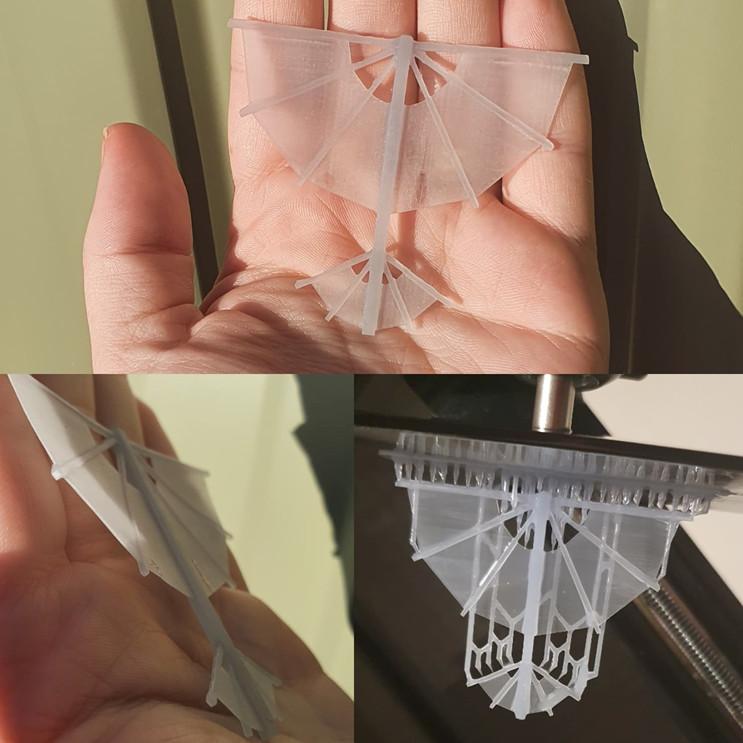 Voronoi and Block Omnoms
You might think that these are layer lines at first glance, but actually this model has been modified to be made of tiny tiny cubes using Blender 2.8.
Another modification to Omnom is this Voronoi type design. A big Thanks goes to Jason aka PRINTTHATTHING who runs some great design courses in Blender for 3d printing applications for teaching me these skills and more.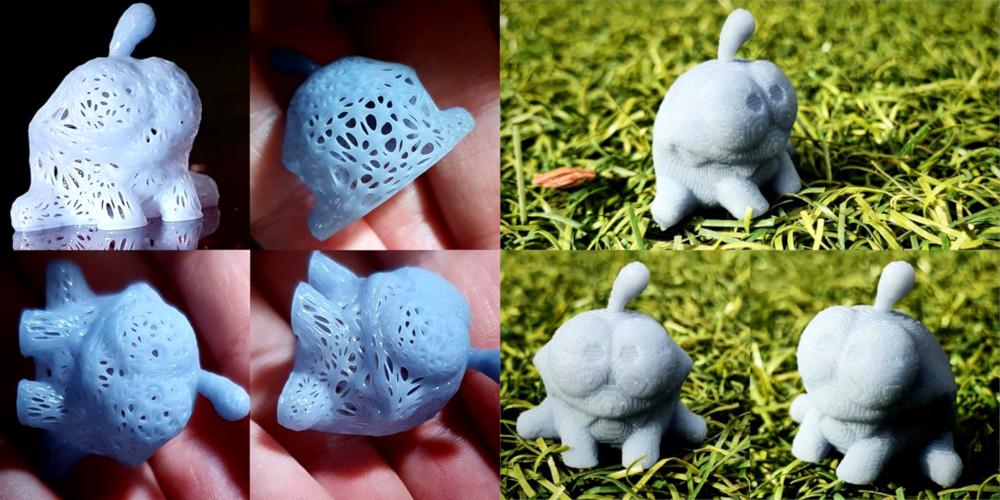 And that is my first 2 weeks using a resin printer. I look forward to experimenting more and mastering support settings and making custom colours to print with.
To check out the latest 3D prints from this machine please follow me on:
Facebook
Twitter
Patreon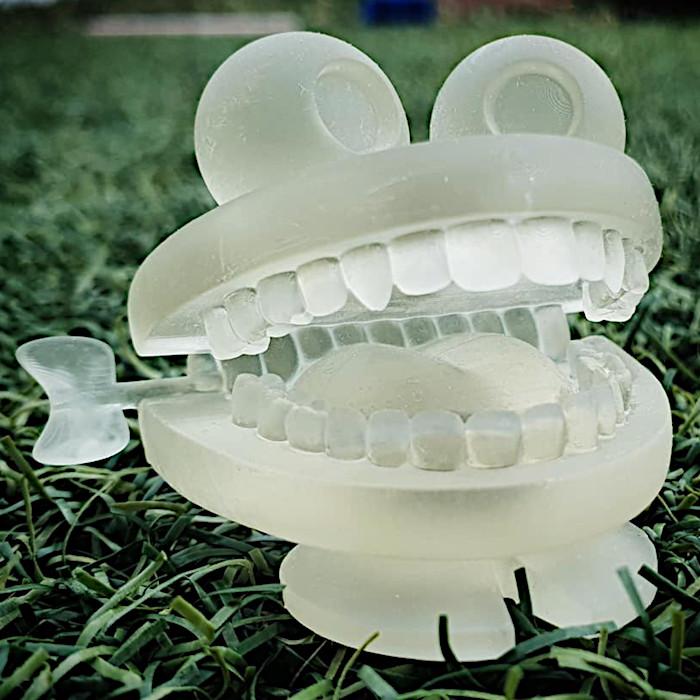 If you've used a DLP, MSLA, or SLA resin 3D printer before, you'll immediately understand the appeal of the Elegoo Mercury Plus, a standalone machine which combines wash and UV cure stages into a single unit. Using a resin 3D printer can be a messy process, and the post-processing steps can turn even the cleanest desk into a sticky mess as photopolymer resin, isopropyl alcohol, and other cleaning fluids are used in the printing process. Read more …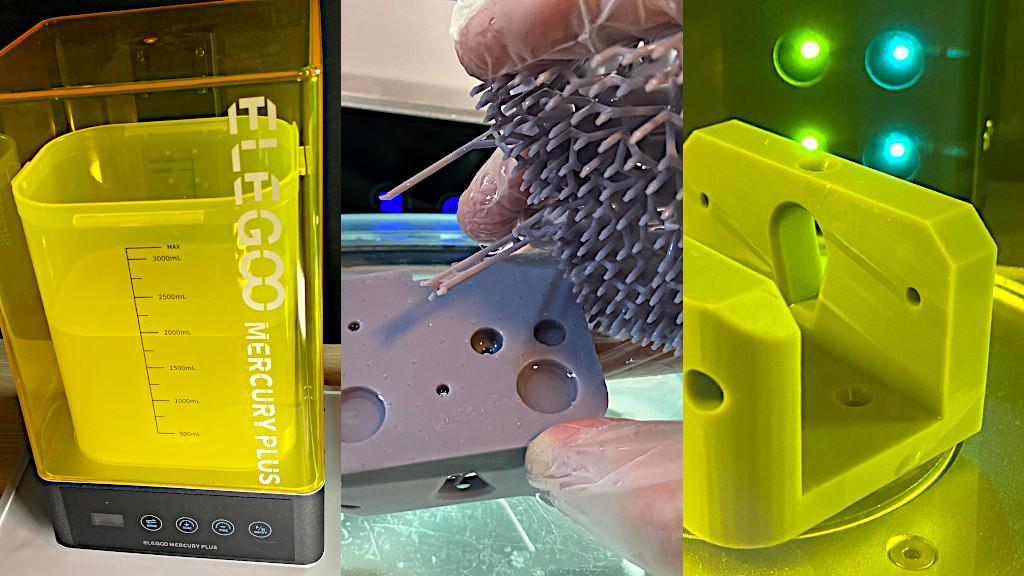 Read More & Compare
Read more about desktop 3D printer builds and processes. Type, volume, FDM or Resin, all to consider. Or jump to the latest 3D printer reviews.
For a comparison with other resin 3D printers in the same price range, please refer to the
detailed resin 3D printers guide.