Scroll through brands and 3D printer filament available to find the right materials for 3D printing at home. PLA, ABS, Wood, PETG, Nylon, Support, FLEX, etc. This table is updated regularly. Please feel free to Contact Us if you think that a particular brand or material should be added.





Logo
Producer
Type
Diameter
Country
Shop
ColorFabb
colorfabb.com
PLA; PETG; Wood; FLEX; Metal; other
1.75; 2.85

Netherlands
Hatchbox
hatchbox3d.com
PLA; ABS; PETG; TPU; Wood; other
1.75
USA
FormFutura
formfutura.com
PLA; ABS; PETG; Wood; FLEX; Metal; HIPS; Nylon; other
1.75; 2.85
Netherlands
Verbatim
verbatim.com/3D
PLA; ABS; PET; BVOH; PP; PRIMALLOY; other
1.75; 2.85
Japan
Fillamentum
fillamentum.com
see review
PLA; ABS; Wood; FLEX; Nylon; Support; other
1.75; 2.85
Czech Republic
rigid.ink
rigid.ink
PLA; ABS; PETG; FLEX; Support; Nylon; other
1.75; 2.85
UK
Polymaker
polymaker.com
PLA; Wood; Support; other
1.75; 2.85
Netherlands
K - Camel

PLA; ABS; Wood;
1.75
China
BQ
bq.com/en/pla
PLA; Wood; Flex; other
1.75; 2.85
Spain
NinjaTek
ninjatek.com
FLEX; PLA; ABS; HIPS; other
1.75; 2.85
USA
Polyalchemy
polyalchemy.com
Elixir PLA
1.75
China
MatterHackers
matterhackers.com
PLA; ABS; FLEX; PET other
1.75; 3.00
USA
Proto Pasta
www.proto-pasta.com
PLA; HTPLA; ABS; other
1.75; 2.85
Canada
Filament & Meer
www.filamentenmeer.nl
PLA; FLEX; PETG; ABS; other
1.75; 3.00
Netherlands
DAS FILAMENT
www.dasfilament.de
PLA; PETG; TPU; other
Refill option
1.75; 2.85
Germany
3D Printer Filament – Materials for Desktop 3D Printing
PLA is still reigning as the most popular and accessible 3D material for desktop 3D printers. It is user-friendly and produces predictable results, which is very valuable in prototyping. ABS is the second popular 3D printer filament which most of the vendors offer. Some brands are confident enough to bring new materials to the market adding diversity to 3D printing. Sometimes it is hard to find your way in the sea of different materials.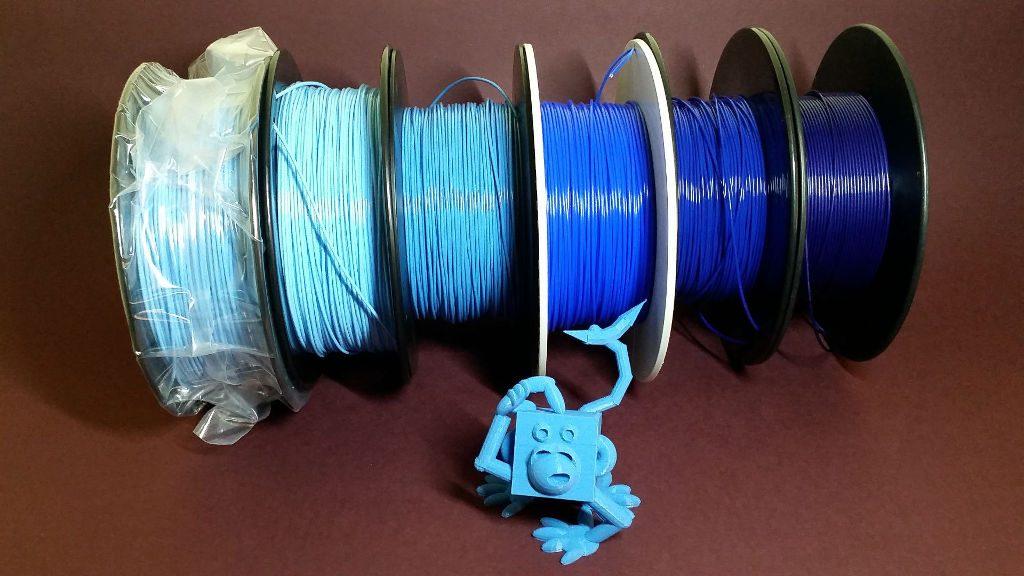 Several years ago 3D printing in wood or metal at home was a novelty, and now many vendors have these, previously experimental, filaments in their portfolio.
PETG, a derivative from PET, is among others that became a commonly used material in desktop 3D printing. It has many functional uses, it is durable and recyclable. PETG has a reputation as an easy to work with material.
Flexible materials are also starting to gain weight lately in 3D printing at home. This type of material has its special uses, creating objects where other materials would not work. However, flexible or semi-flexible filament is harder to use on a desktop 3D printer. Additional test prints may be required when first dealing with this type of filament.
3D printer materials are an integral part of 3D printing industry. The growth in a 3D printer market underpins the boost in the materials segment, where more vendors and new materials keep emerging. Hope this table saves time in looking for the right filament and gives a good idea of what's available.
Desktop 3D Printers
There is a similar catalogue for 3D printers that helps to find the right machine for 3D printing at home. Read more: http://3dwithus.com/desktop-3d-printer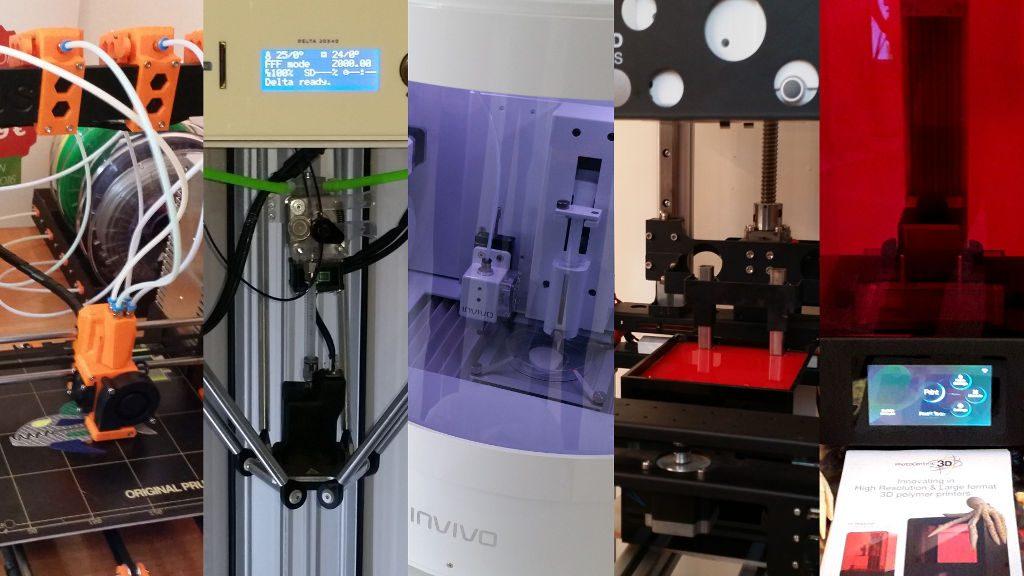 Please sign up for the New Post Alert in order not to miss our new posts.